With more than four decades of culinary experience, Chef Staib is an author, an Emmy Award-winning TV host, James-Beard-nominated chef, and culinary historian. He has opened more than 650 restaurants worldwide and most recently headed Philadelphia's City Tavern, an 18th-century tavern re-creation. He is also the driving force behind "The Taste of History," a TV cooking series that explores America's history through food. He also has contributed culinary-related features to BGES's upcoming guidebook, An Explorer's Guide to the Revolutionary War. BGES Blog caught up with Chef Staib recently to learn a bit more about his fascinating story.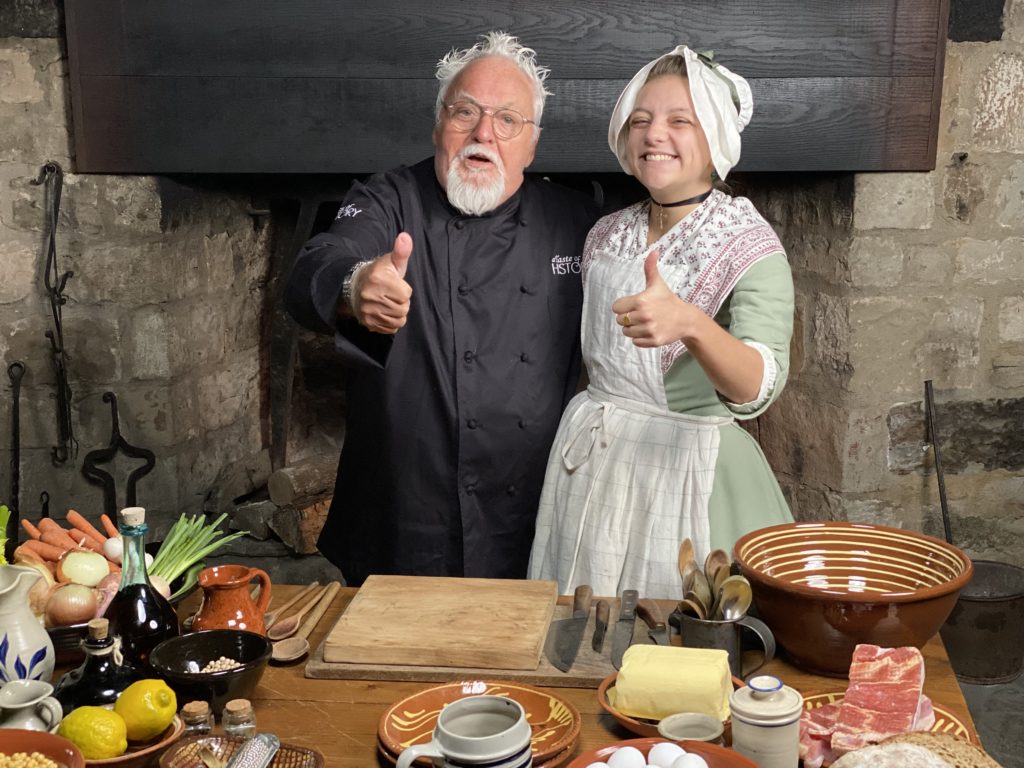 Where did your love of cooking come from? Is it something that stems from your childhood?
My aunt and uncle owned a popular restaurant and inn, the Gasthaus zum Buckenberg in Pforzheim [Germany], and I spent much of my time there as a kid. And my mom was a revered private chef, so I traveled with her to many locations in the Black Forest where she catered weddings and events. By the age of four, I had started doing odd jobs, like peeling onions and garlic, and eventually became familiar with every aspect of running a restaurant and hotel business. I knew early on that my life would revolve around food, and it's to the credit of my family for instilling a lifelong passion for the culinary arts.
What chefs inspired you?
I was classically trained in Europe at 17 years old and decided that I would gain valuable experience by working in various hotels and restaurants throughout the continent. As I did then, I perfected my craft by listening and learning from my peers and professionals. Specific chefs who inspired me along the way were Auguste Escoffier, a French chef and restaurateur who popularized traditional French cooking methods in the late 19th century; French chefs Georges Blanc and Jacques Pepin; and Spanish chef Ferran Adrià for his original and sometimes controversial approach to gastronomy.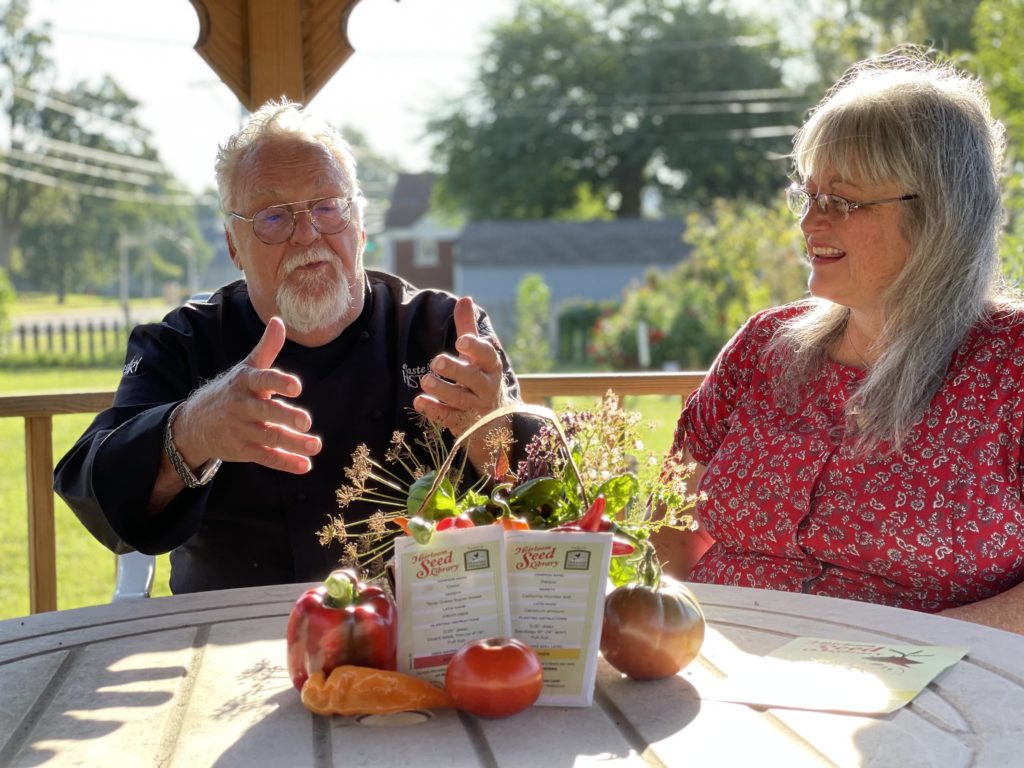 You grew up in Germany. What sparked your interest in American colonial cuisine specifically?
Following World War II, French and American armies occupied the town the town I grew up in. Our family used the Gasthaus and our food management expertise to assist these Allies, helping to set up and manage camp canteens for German citizens made homeless by the war.
Interesting enough, many of those American soldiers tried to communicate with me through food, and I remember some describing our situation to the 18th century and the tough environment that colonists endured, but through it all they maintained their culinary culture. Even though I did not have a lot of historic knowledge at the time, it stuck with me the enjoyment these GIs had sitting around and eating the food we provided as opposed to military rations or "the ol' American hamburger and hot dog."
What led you to open City Tavern? Why Philadelphia?
I moved to Philadelphia in 1979 to become president of the luxury restaurant brands owned by ARA Leisure Services. We know them today as Aramark, one of the largest food service, facilities, and uniform services provider in the world.
After a decade, I decided to pursue my own business and founded Concepts by Staib, a global restaurant management and hospitality consulting firm. I consulted and opened more than 650 restaurants worldwide with clients such as Benchmark Hospitality, Victoria Cruises, OMNI Hotels, Sandals Resorts, Radisson hotels worldwide, Holiday Inn Worldwide, Crown Plaza Worldwide, and Don Shula's Steakhouses, among many others.
After a few successful years, I was looking for a property to establish and expand the consulting business. In 1992, I learned that the City Tavern, a concession of the National Park Service, had closed its doors and was looking for a new proprietor. Various operators failed to make a go of the restaurant, hampered in part by a fickle, seasonal tourist economy, but I was so intrigued by the extensive back story of the tavern's earliest days, and I recognized the culinary traditions in its history that I had grown up with in Germany and other countries in Europe.
I applied for Congressional approval to become the tavern's next operator and was awarded the contract in April 1994. I wanted to re-create the culinary heritage of City Tavern into an authentic living history experience for patrons. I worked closely with the National Park Service re-creating the restaurant's signature tableware, linens, furnishings, and paint colors. I loved every minute as its operator until we closed, in part to Covid, after 26 great years.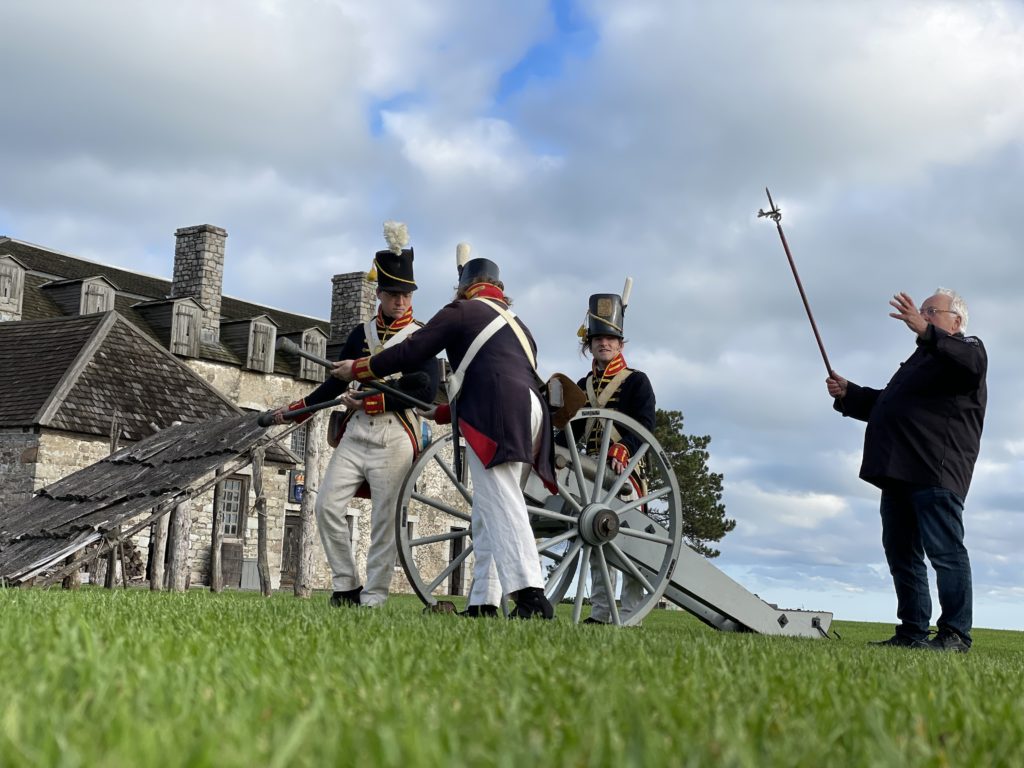 Now that it has closed, do you have any more restaurant projects in the works?
None currently in the works. I continue to offer consultation for some unique and exciting projects but currently I am concentrating on continuing my television series, A Taste of History, now in its 13th season.
What is the importance of sharing colonial cuisine with the world?
Nowadays, people overlook or don't have the appreciation of life without convenience food. Before supermarkets and fast food, when there weren't freezers in every household. Farm to table wasn't en vogue; it was a necessity for survival and yet through that hardship, cooks of the 18th century were able to create such complex and immaculate feasts. It's a testament to the resilience of and creativity of so many who were just trying to survive each day.
Where do your recipes come from?
One great thing about the 18th century is that everything was documented. There were no Instagram stories or Facebook Feed. Everything was written in journals, ledgers, and even letters to home. For example, John Adams attended a dinner hosted by Samuel and Eliza Powel in Philadelphia, and he would describe in detail in a letter to his wife, Abigail, the "sinful feast" he had. To me, much of the fun is unraveling and discovering the mysteries of 18th-century culinary traditions through these artifacts.
Are you only interested in colonial cuisine?
Absolutely not. I have had other television series that have not been associated to colonial cuisine such as World Cuisine of the Black Forest and Superfoods, a heart-healthy recipe show that offers easy, delicious recipes that taste delicious and are great for your health.
With A Taste of History, I've visited Mongolia, China, France, South Africa, Ecuador, and so much more. While the show's origins are in the 18th century, our ethos is much like America's founding: disparate cultural elements that mix together and make the unique and unknown stories behind humanity's diverse and spectacular food culture, and we love to branch out from the 18th century to tell those stories.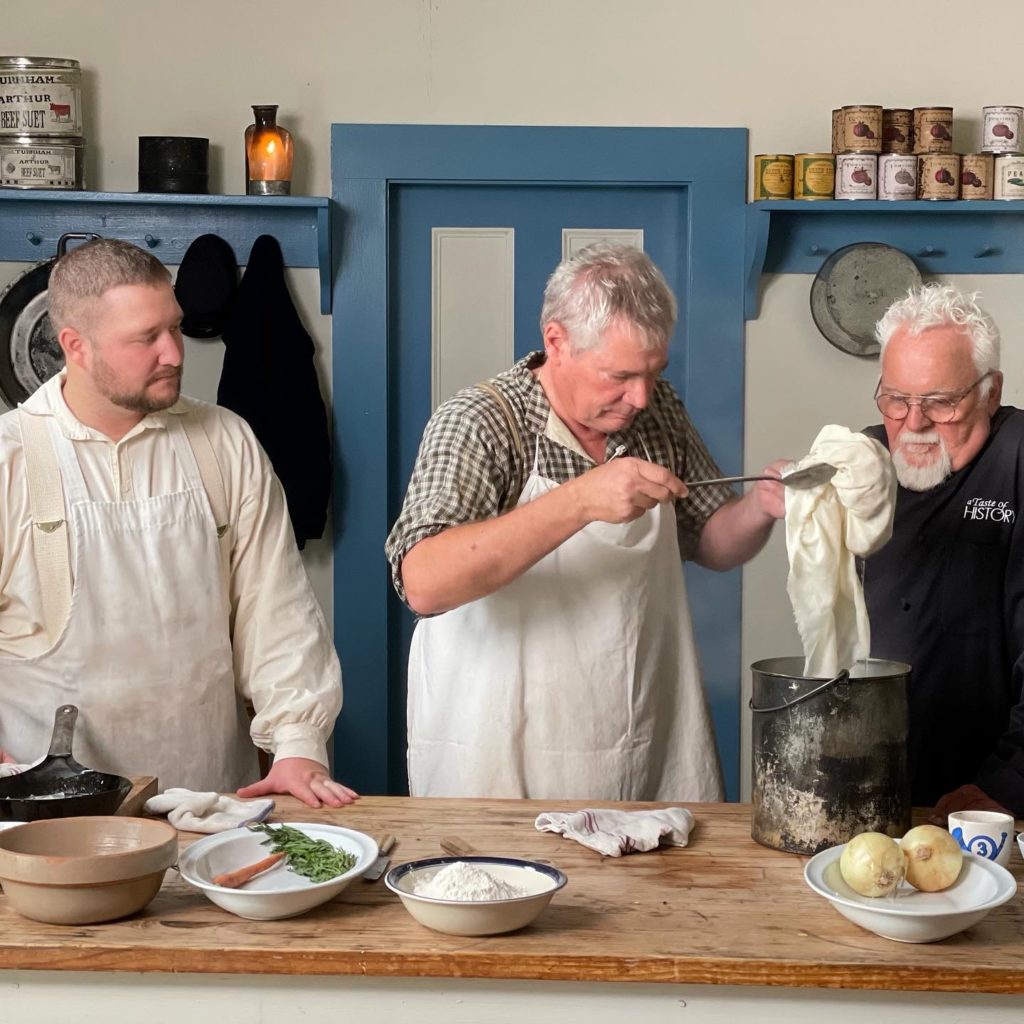 How did A Taste of History come to be?
In the 2000s, I was a constant fixture on CN8 (now NBC Sports Philadelphia), a Philadelphia-based cable television station, filming cooking segments and clips on a show called "Let's Cook with Paul Dillon'" Suzanne Roberts, an owner of Comcast corporation, loved my segments and approached me to do a show. We filmed a pilot, CN8 seized to exist, we shared it with our local PBS, and the rest is history.
What is your favorite filming location?
I wouldn't say that I have one favorite. Each location brings its own value and celebration of one of the world's great unifiers: food. Each of these regions has their own traditions and cultures, and people who have spent their entire lives cooking or eating a way that may be different from myself or our audience. To me, that is fascinating, and I love being able to provide a voice to their stories.
What do you hope people take away from watching A Taste of History?
The beauty in it all, the quality and passion our small team puts into the show, so that we can share these stories right to your living room. That is a big reason why I am so excited to partner with the Blue and Gray Education Society. They are an added resource that helps our fans connect with the regional cultures and stories that we tell. They can use the Revolutionary War Guidebook to locate a national or state park or memorial where they can travel to learn more about a topic we have discussed.
What is your next cookbook (or any other writing projects)?
None at this time… but perhaps a memoir is in the future.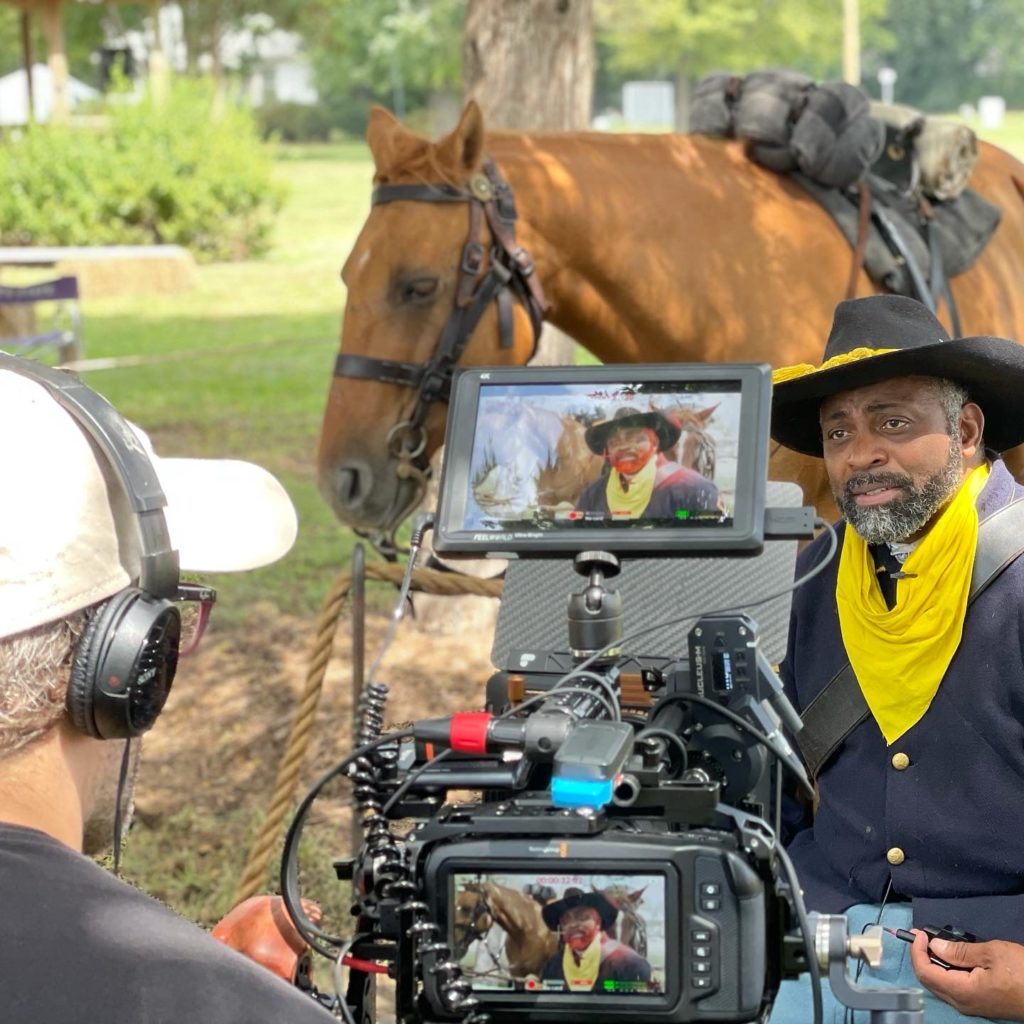 If you could share the dinner table with any historic figure, who would it be? Why?
I would love to have dinner with Charles Thompson and Thomas Jefferson at the Harriton House in Bryn Mawr, PA. This is sentimental for me because I live across the street from this historic property. I have seen the genuine artifacts, I've pulled letters from Thomas Jefferson from behind the desk on the property, I've cooked in the kitchen house, and I've dug 250-year-old oyster shells from parties they had there out of the ground. For me, it would be so special, to just spend a day to see that history come to life with my own eyes.
Do you have anything you'd like to add?
We are independent producers of PBS, meaning they do not fund any part of the show. A Taste of History is a 501(c)3 nonprofit organization and truly a labor of love for me and my production team. It makes me feel personally proud to see how far the show has come since that first pilot and how we have used our platform to encourage a global community to raise their voices and create real change in the culinary community.
With a continued network of support, we envision a world in which the most susceptible people will have the power to lift themselves up and create meaningful, healthy lives for their families and communities now and for the future. We hope that you can help assist in this venture by donating to A Taste of History.