Perched at the confluence of the Maury and James Rivers in the Shenandoah Valley, Lexington has tons of history that precedes it. Before the Civil War, Stonewall Jackson lived on East Washington Street with his wife, Anna, while he taught at VMI; he's buried at Oak Grove Cemetery. After the war, Robert E. Lee helped establish Washington and Lee University, where he is buried. But, it turns out, this Shenandoah Valley town has much more to offer than Civil War history. Here is a plan to experience the best this town and the surrounding Rockbridge County have to offer—the Civil War and beyond.
Old Town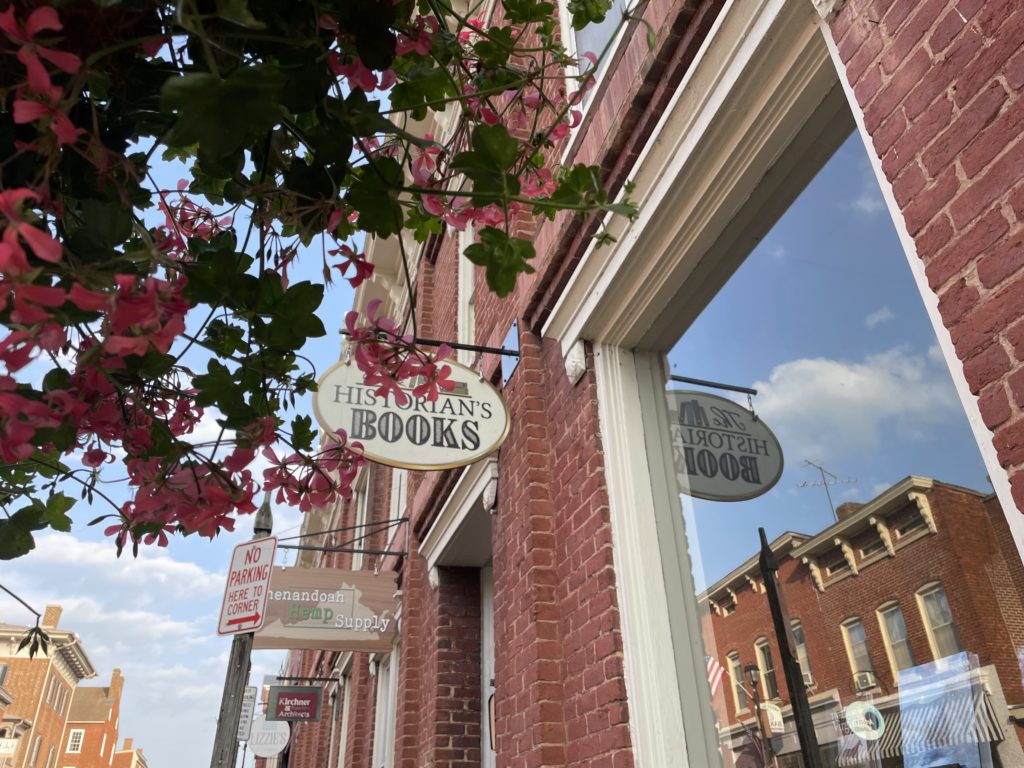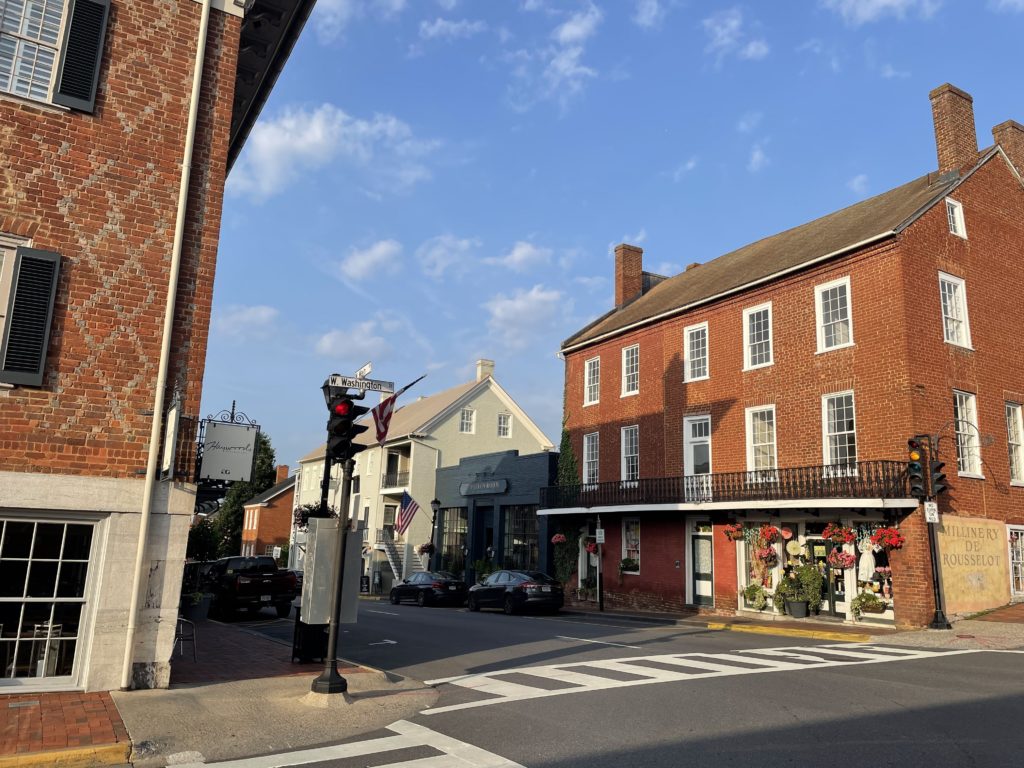 Old Town is as charming as can be, with several blocks filled with historic buildings occupied by coffee shops, bookstores, and restaurants (and one very temping pottery shop showcasing works created by local potters). One of the best ways to get to know it is with a tour. Do it the old-fashioned way by horse-drawn carriage—the Lexington Carriage Company offers narrated tours as you slowly make your way along the tree-shaded streets behind two prancing horses, listening to stories about the past. Or take a ghost tour. One of the best is Haunting Tales Ghost Tour, with Mark Cline as your guide. The charismatic storyteller leads you through Lexington's streets after dark, conferring tales of the city's past along the way.
---

Virginia Military Institute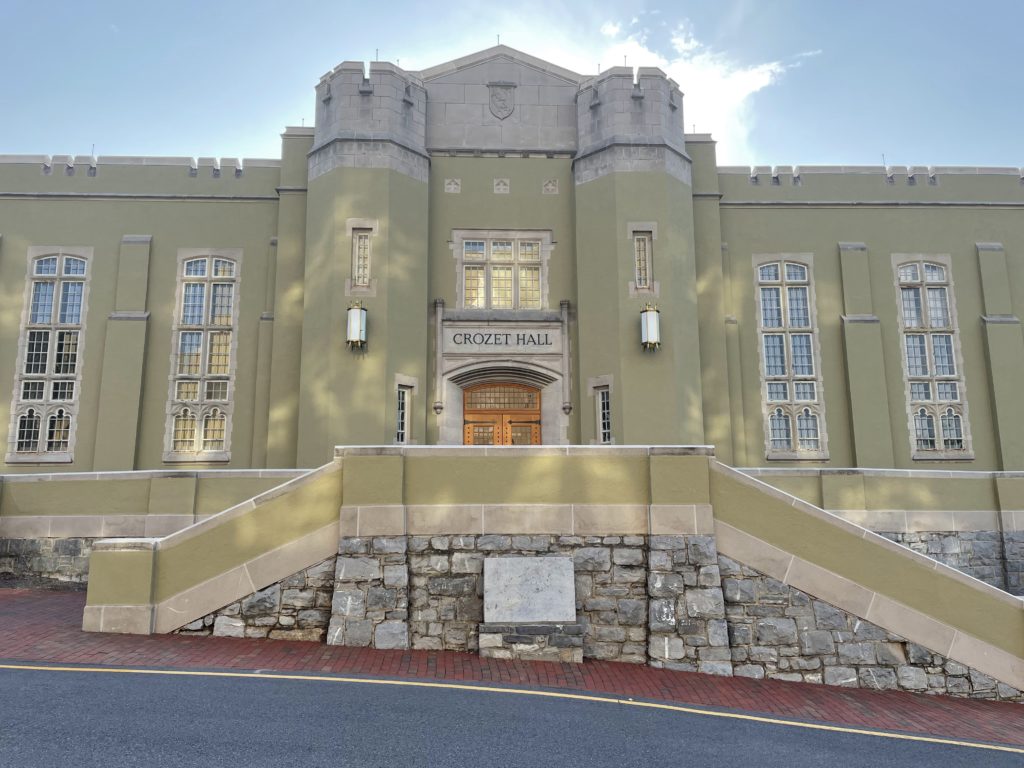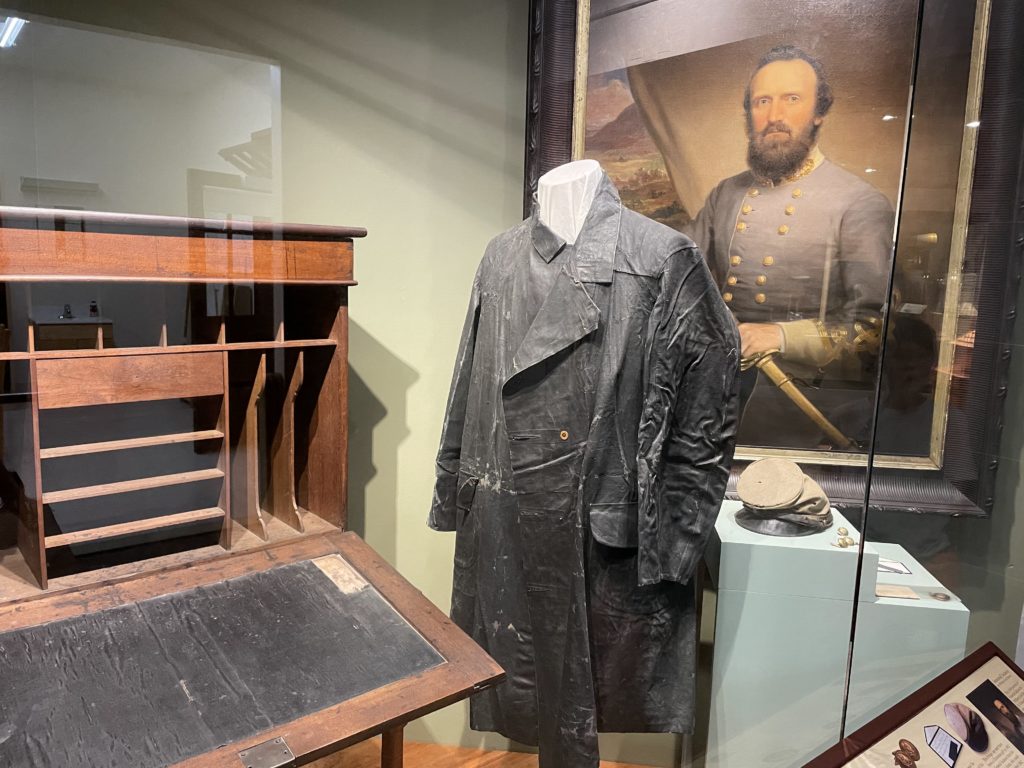 VMI was established in 1839, making it the oldest state-supported military college in the nation. Many famous leaders have attended this military college, including George S. Patton, George Marshall, and civil rights leader Rev. Jonathan Daniels. You can stroll around the impressive Post with its medieval-fortress-looking buildings, taking in the cadet barracks; parade ground; officers' quarters, and more. The VMI museum tells the story of its history through an impressive array of artifacts, including the mounted hide of "Little Sorrel," "Stonewall" Jackson's favorite horse; seven Medals of Honor awarded to VMI alumni; and historical class rings, presented to cadets in an important ring ceremony each year. The museum is housed in the Memorial Hall, where hangs Benjamin West Clinedinst's (class of 1880) famous oil painting depicting the young cadets who courageously fought in the Battle of New Market in 1864. There are some very impressive sculptures still on the campus, including "Virginia Mourning Her Dead," honoring the 10 cadets who fought and died at New Market. Campus tours can be arranged.
---

Oak Grove Cemetery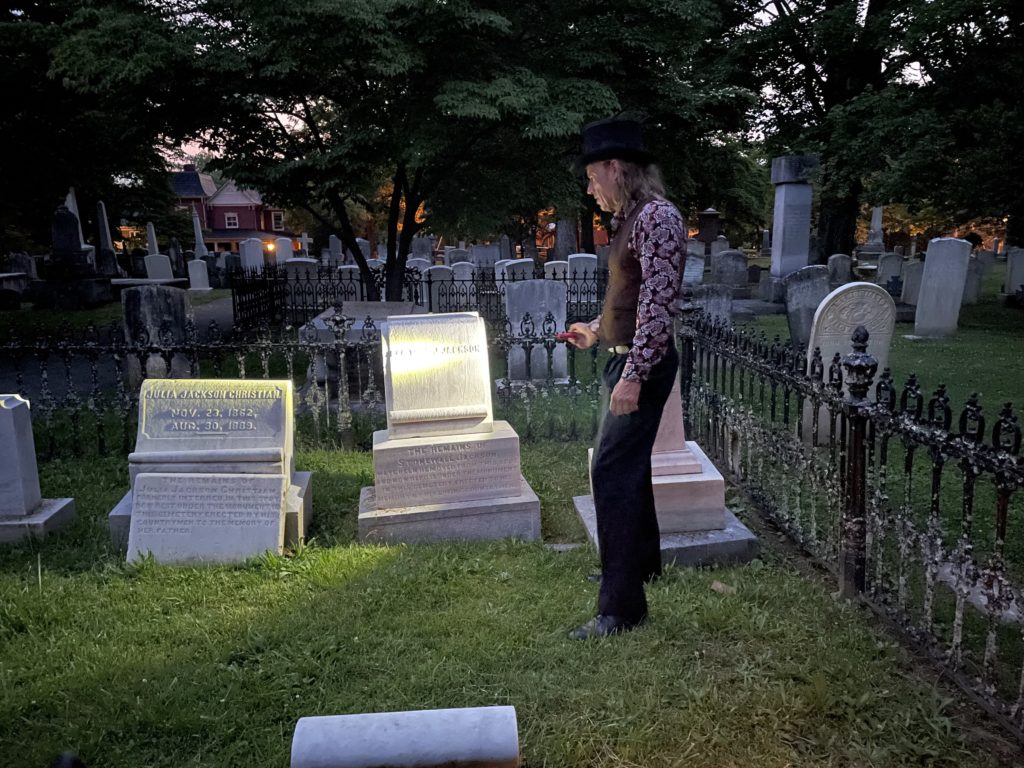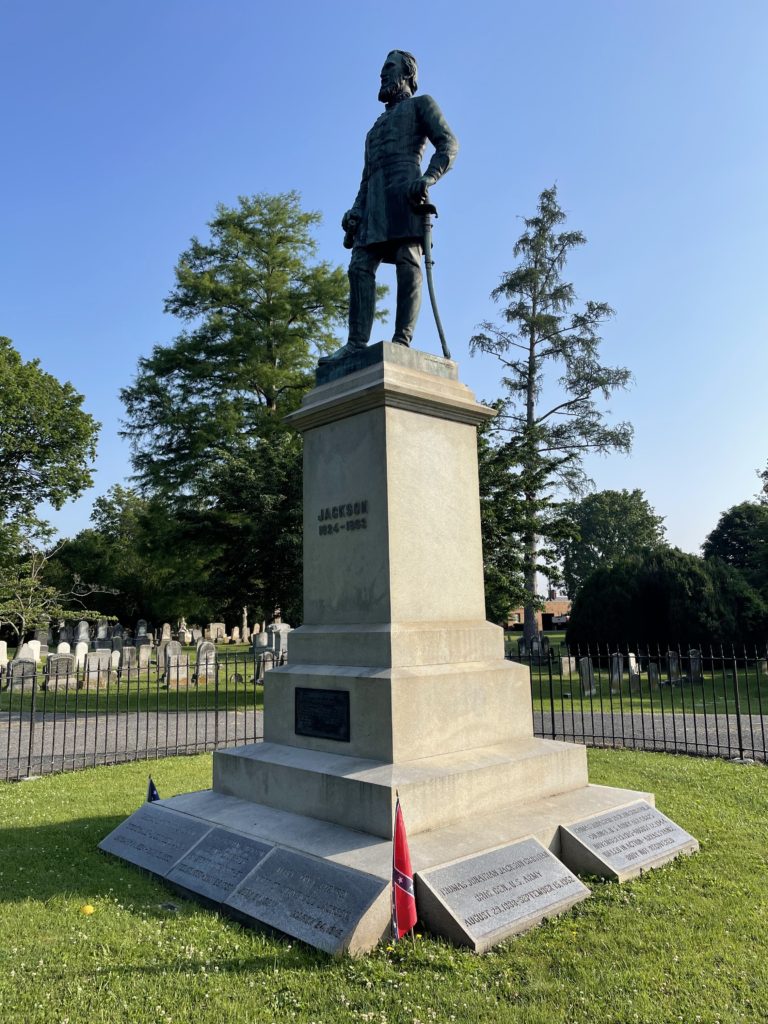 In this historic cemetery, one monument stands above the rest. It belongs to Stonewall Jackson, who was buried here after his misfortunate death from complications of pneumonia following his wounding at the Battle of Chancellorsville. He started off in the nearby family plot, which includes the graves of his first wife, Elinor Junkin Jackson, who died in childbirth, buried with their stillborn son; and his second wife, Mary Anna Morrison Jackson; and their two daughters.
---
Stonewall Jackson House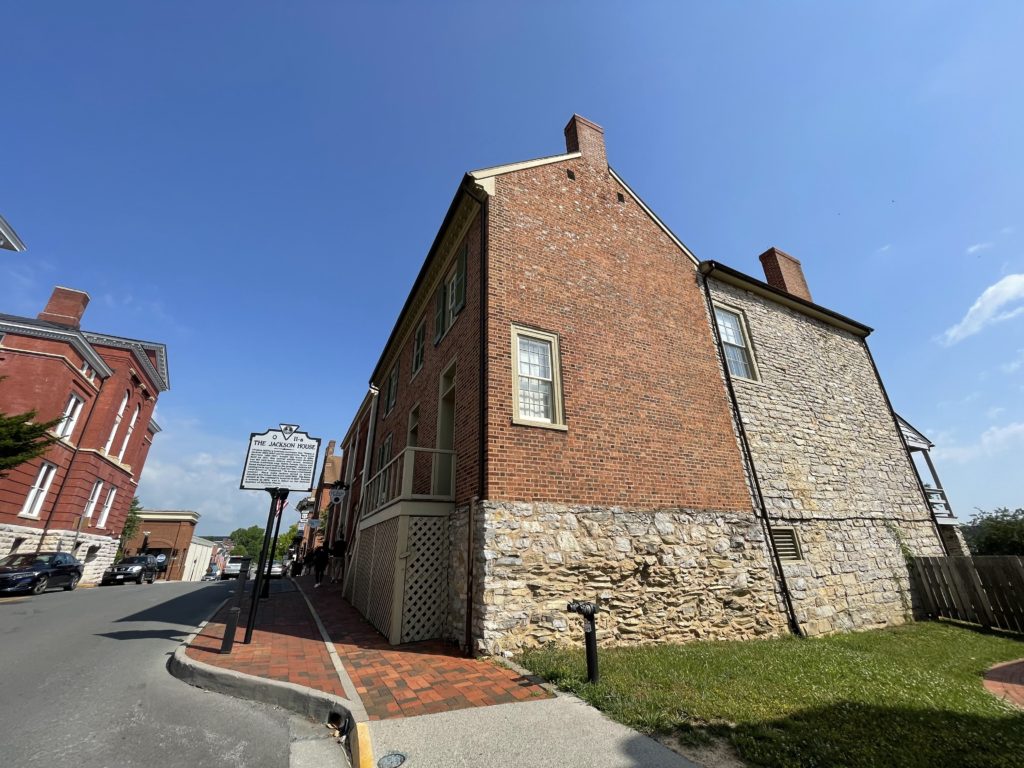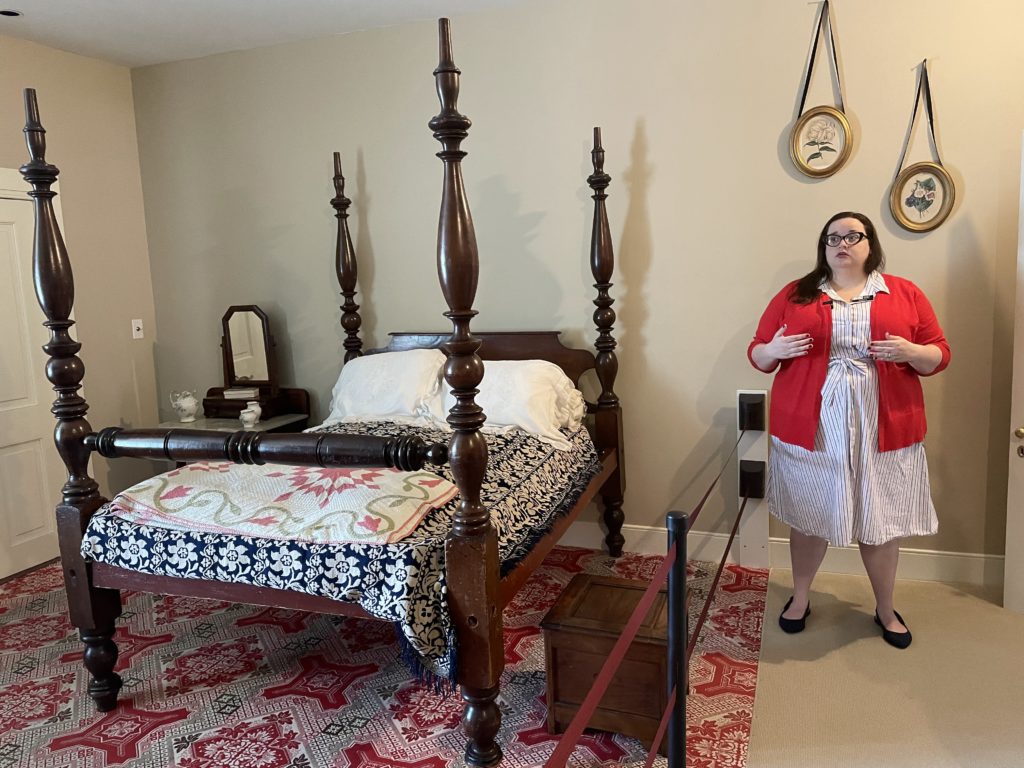 Thomas "Stonewall" Jackson lived in this modest house with his wife, Anna, and at least nine or 10 enslaved individuals. The rooms and its collections explore various aspects of Jackson's life, as a church leader, professor, businessman, husband, and community leader. You can take a self-guided tour, or highly recommended master guide tours with themes that change throughout the year. "Stonewall Legends" is on until September 2022, which shares truths, myths, misconceptions, and misunderstandings surrounding Jackson. The next theme, scheduled for October to December 2022, is "Jackson's Maxims: Words to Live By," taking a look at Jackson and the beliefs that made him a strong Christian, husband, citizen, and soldier.
---
Washington and Lee University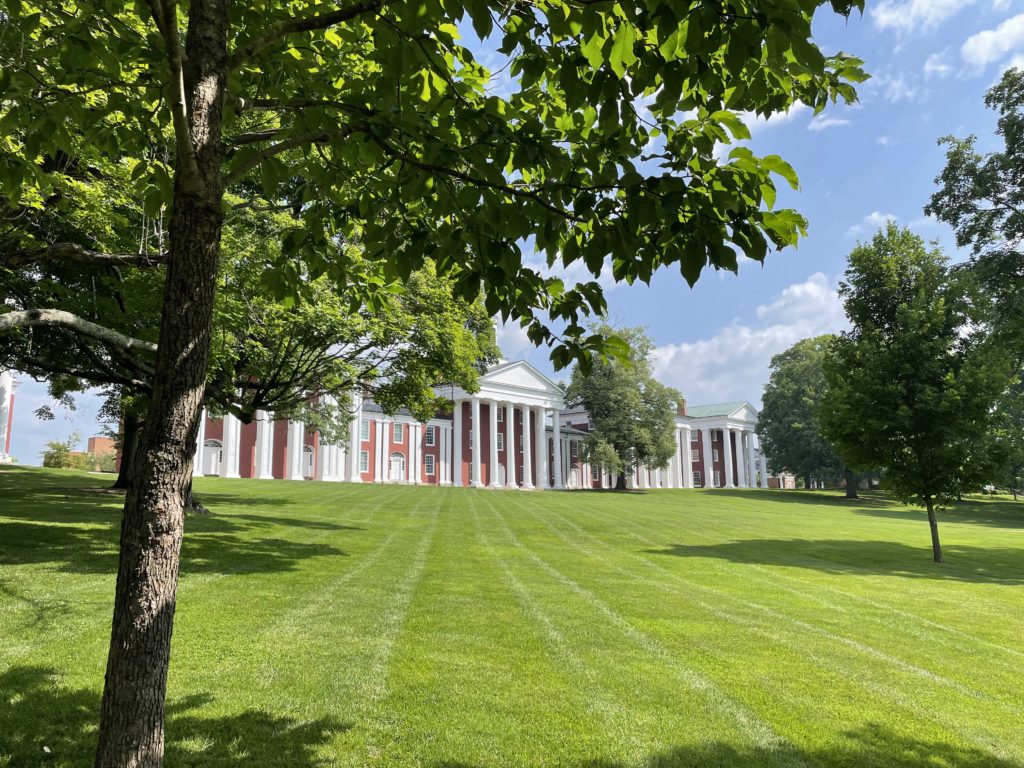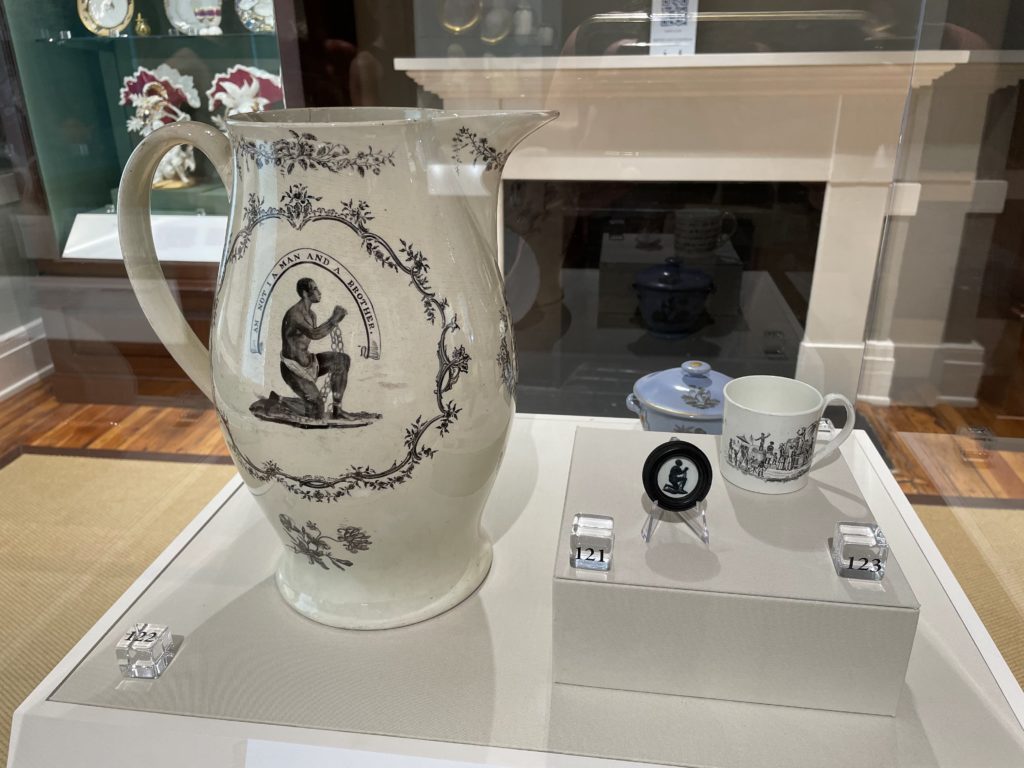 When Robert E. Lee returned from the Civil War, he was invited to be president of the college. He took his job seriously, transforming the classical college into a modern university. He established a local law school; introduced courses in journalism and business; introduced modern languages; and more. It's a small, lovely campus to stroll through, taking in the neoclassical buildings with their soaring white columns. There are three museums to visit: the University Chapel and Galleries, including Lee's 1870 office; the Watson Galleries, a permanent collection of Chinese and Japanese ceramics; and the stunning Reeves Museum of Ceramics, showcasing one of the nations' finest collections of ceramics spanning 4,000 years. There's also an authentic Japanese Tea Room.
---
Breweries & Wineries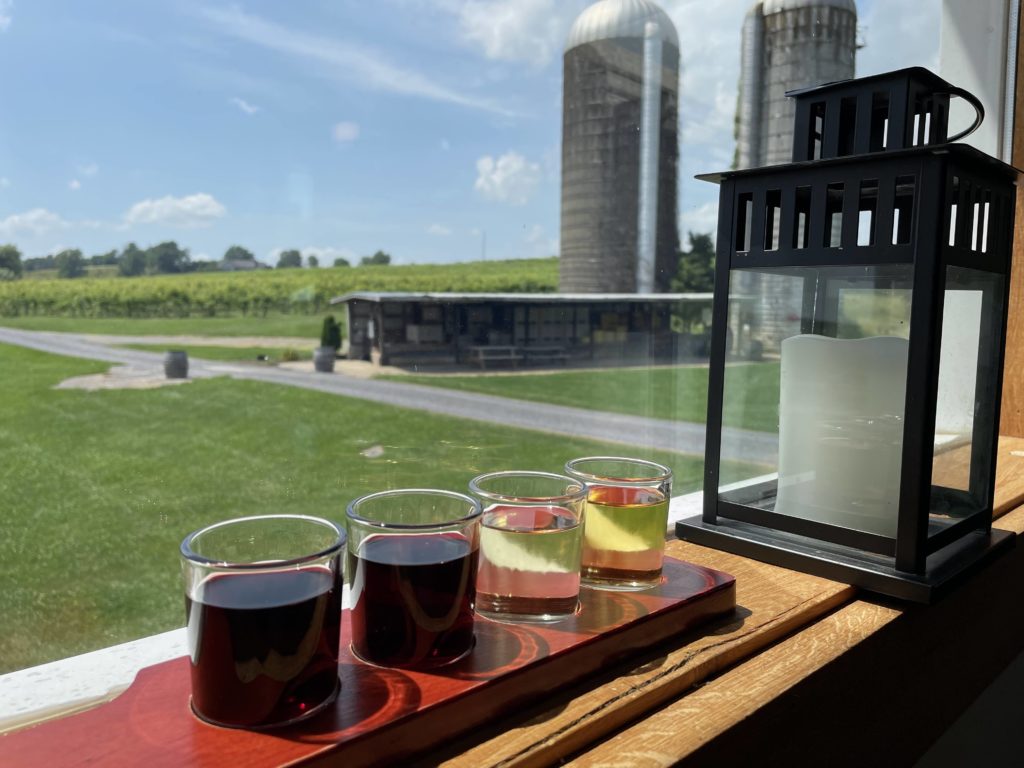 The Lexington region has several wineries and breweries that are making waves—including two that are a brilliant combo winery/brewery. On Main Street, you'll find Heliotrope, a farmhouse-style brewpub that produces rustic ales and lagers—using a souring bacteria foraged in the wild from Rockbridge County. Devils Backbone, just north of town, is an outpost of the well-known brewery based near Charlottesville. Sitting on a pretty hillside overlooking the countryside, its taproom is festive and offers a delicious menu (from charcuterie boards to andouille shrimp and grits to blackened shrimp tacos; there's also an outdoor beer garden.
Sitting on vine-striped hills, Rockbridge Vineyard began as a winery but recently added an onsite brewery. It's known for its varietals and picturesque picnic area, the perfect place to go and hang out for an afternoon.
Another one is Great Valley Farm Brewery and Winery, which locals know for its quality beer. It also has 6 acres of grapes—used to produce wine, as well as in the brewing process (especially in specialty, barrel-aged beers).
---
McCormick Mill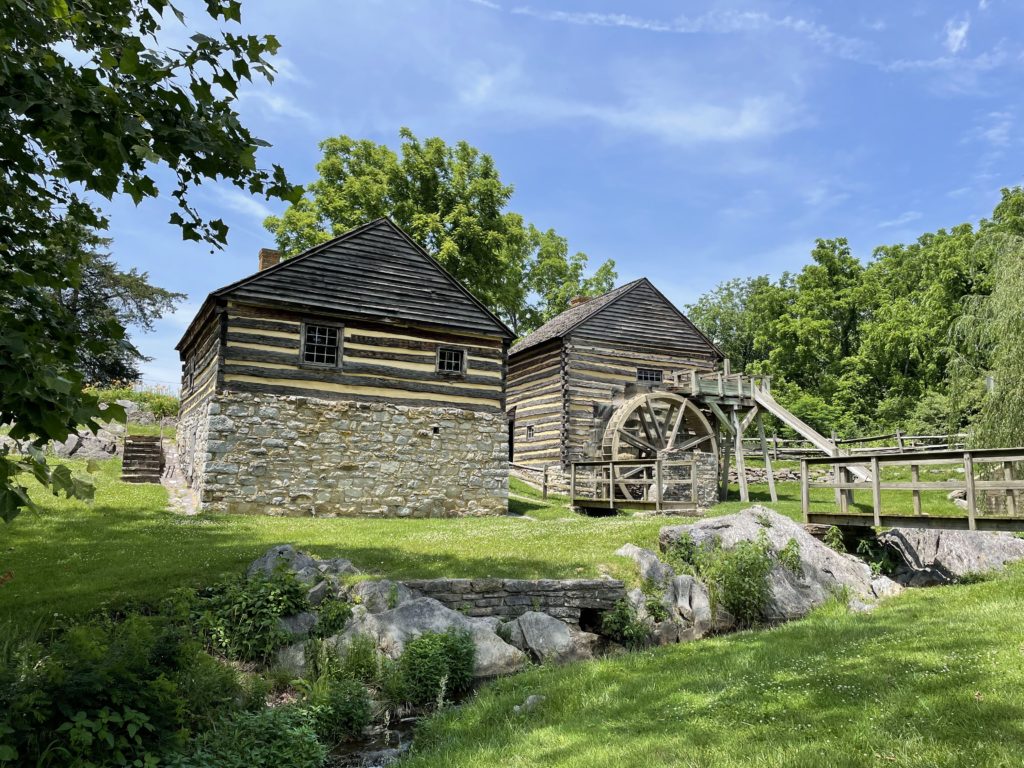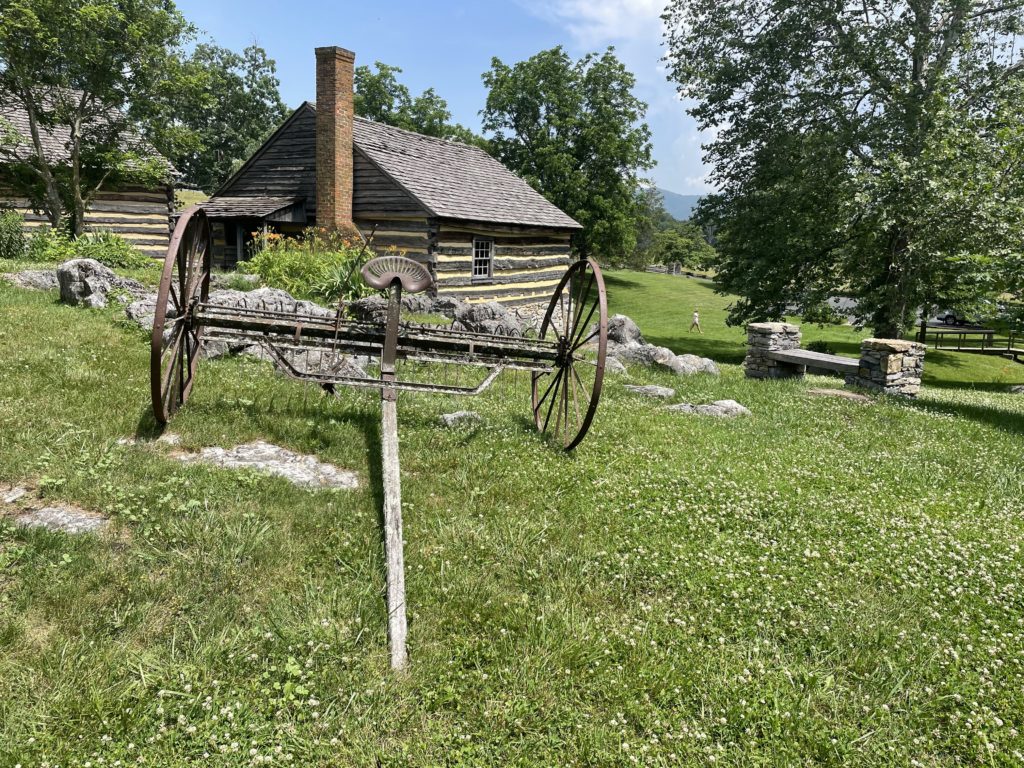 Cyrus McCormick invented the mechanical reaper on this very spot—enabling farmers to harvest grain more quickly and efficiently than a team of farmers. He patented his invention in 1834, thereby revolutionizing farming and kick-starting the industrial age. Today, a historic mill and some wooden houses have been preserved to memorialize this important moment in history. There are information plaques and a film that provide the backstory.
---
Wade's Mill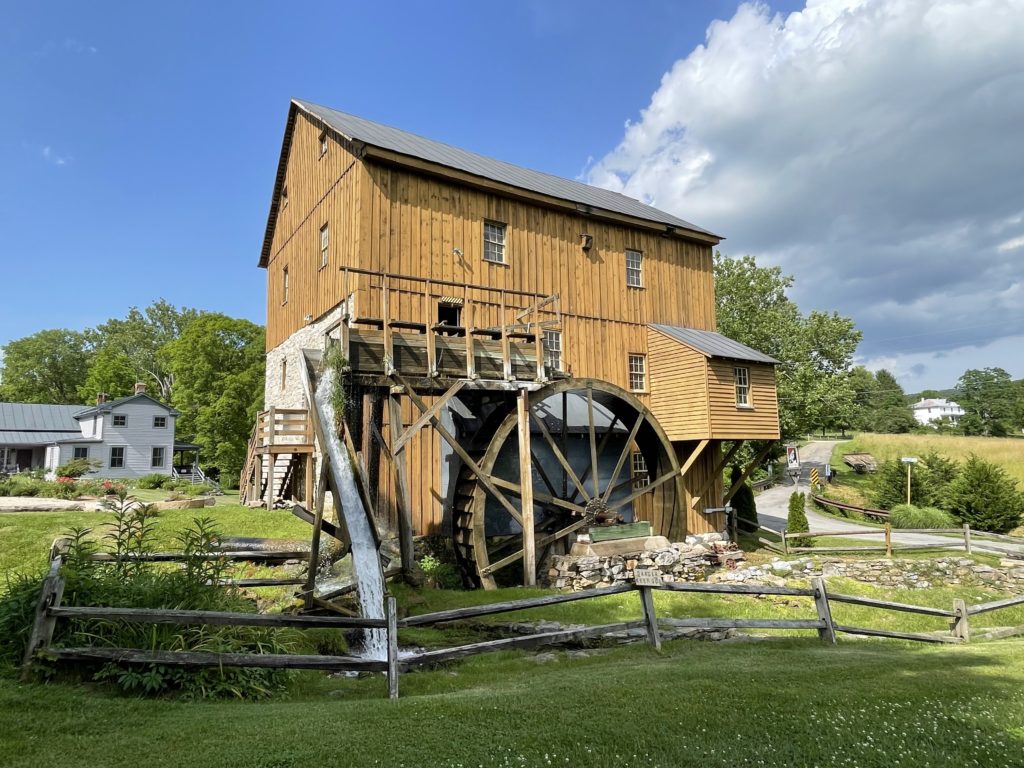 If you've ever wondered where the artisan grits and flour produced by Wade's Mill came from, this is it—this picturesque mill with its huge water wheel. Only seven different owners have operated the mill—one of the last operating grist mills—since it was built in 1750. The current owner continues to grind grain in the old-fashioned way. Stop by to see it run, as well as to purchase some freshly stone-milled delectable items, including bloody butcher cornmeal and Wapsie Valley grits.
---
Natural Bridge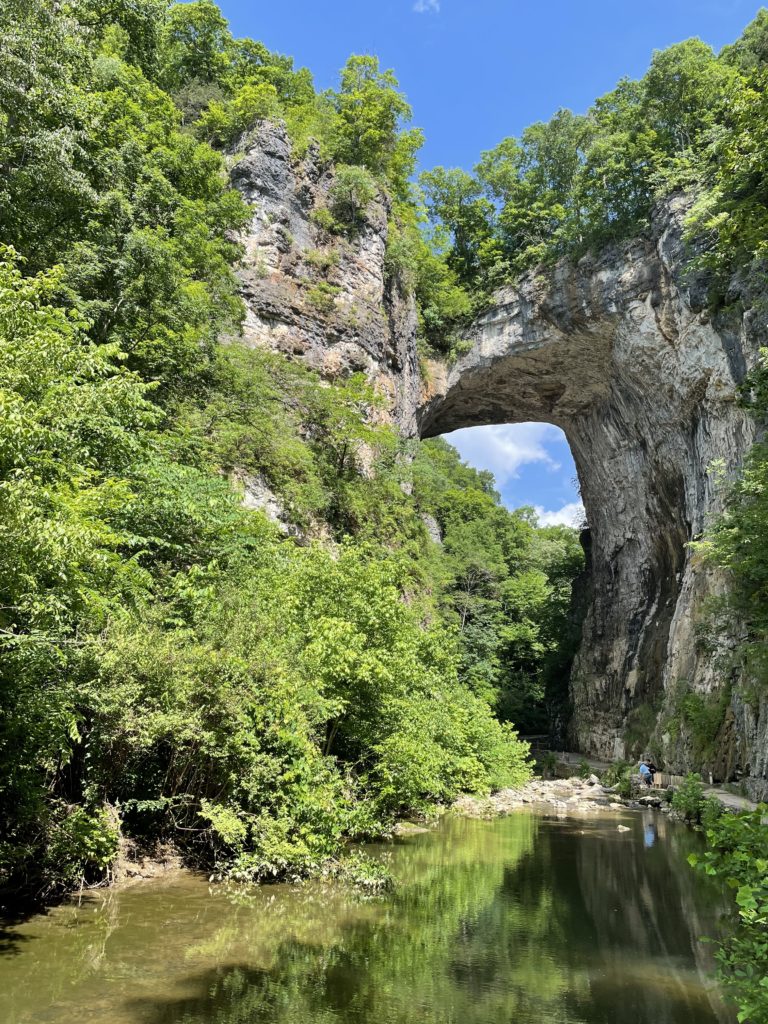 About 20 miles south of Lexington rises this majestic natural formation, once owned by Thomas Jefferson. A trail wanders along Cedar Creek beneath the bridge, towering 215 feet above. But there's more to Natural Bridge than the bridge. It's a state park with 7 miles of woodland hiking trails; a Monacan Indian Village; seasonal living-history programs; and one of the best dark-sky programs around. Start at the visitor center, where you'll find visiting info, exhibits, and a gift shop.
---
Where to Stay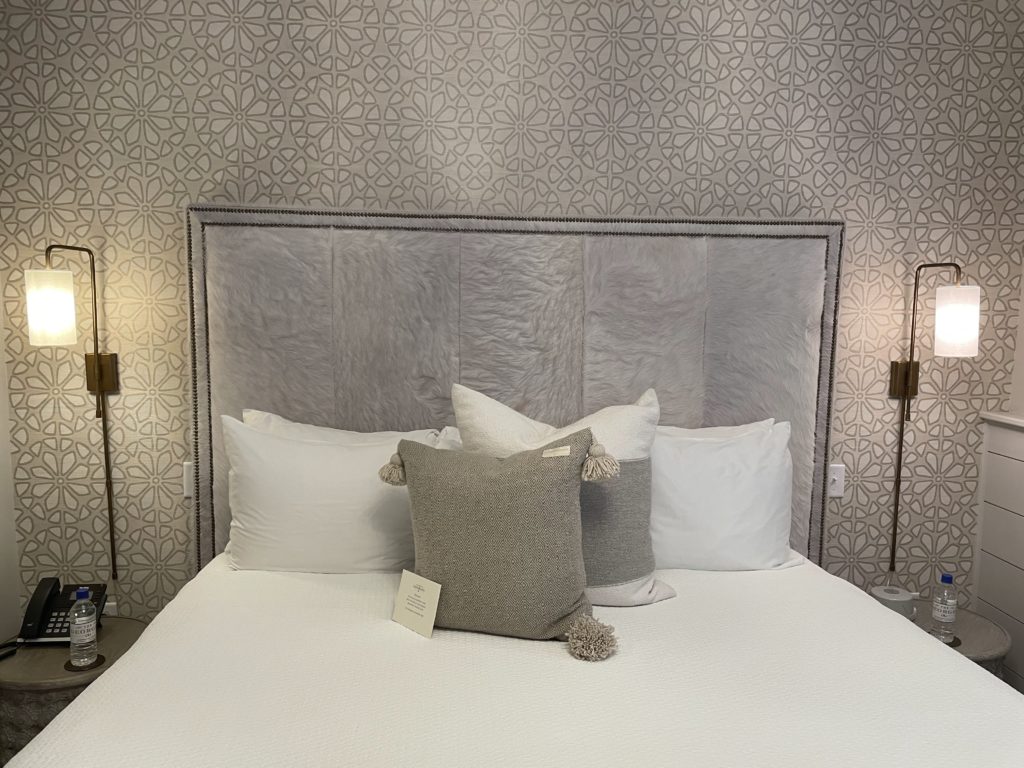 The Georges. Three historic buildings along Main Street comprise this comfy boutique hotel. There are 21 rooms and suites in three different properties, each one uniquely decorated: three rooms in Lawyer's Row; 13 rooms in the Marshall Building (the main inn); and five rooms in the Washington Building.
Hampton Inn. This Hampton Inn is anything but the expected chain. Occupying the historic, Georgian-style Col Alto Mansion, it has 10 restored mansion rooms on plush grounds. The original house was built in 1827.
---
Where to Eat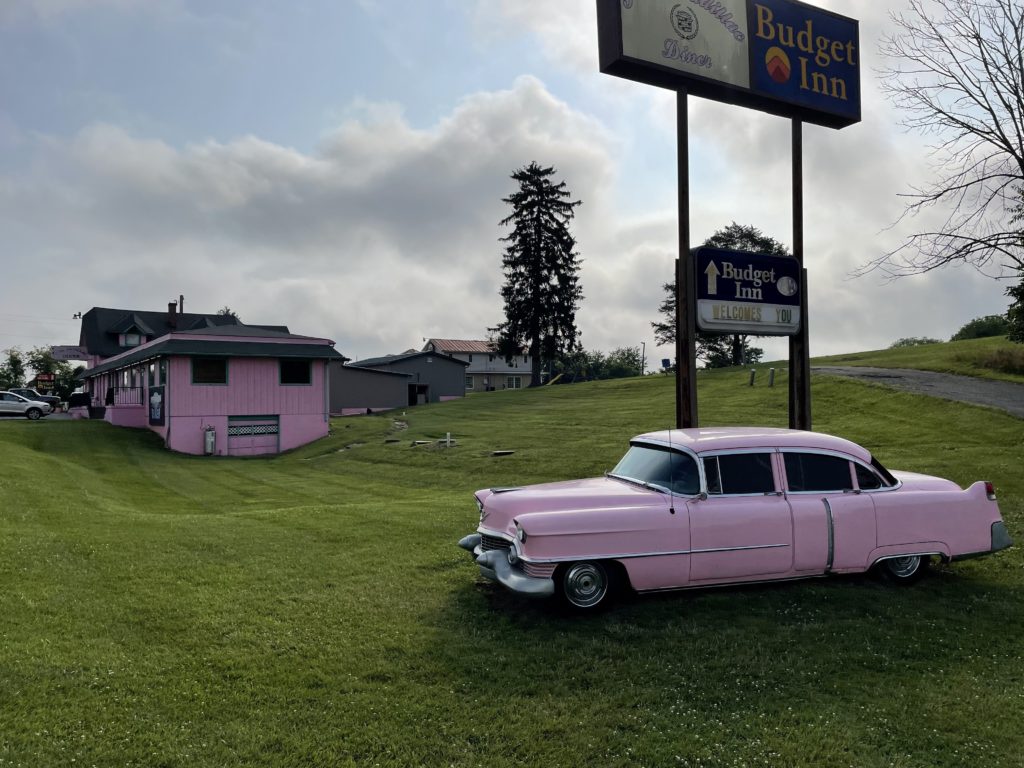 Southern Inn: This friendly mainstay on Main Street, occupying a historic building, offers a contemporary menu, including southern favorites—the go-to's are fried chicken and meatloaf.
Pure Eats. This casual dining spot in downtown Lexington serves breakfast, lunch, and dinner in a restored gas station. Don't bypass the housemade doughnuts.
The Palms. Uniformed cadets and W&L students frequent this neighborhood restaurant, giving a real flavor of the college town.
 Haywood's. Locally sourced cuisine is served in a chic-casual setting at this downtown Lexington restaurant, from hand-cut steaks to a rack of local venison to Chesapeake Bay oysters. A pianist plays nightly.
Pink Cadillac Diner. You'll recognize this diner south of Lexington by the pink Cadillac sitting out front. A sign by the parking lot says "Elvis fans parking—Violators will be all shook up." The nostalgic diner serves classic diner food amid Elvis memorabilia, a fun-loving staff, and classic rock playing on the old-fashioned jukebox.