In 2003 BGES installed 11 signs at the Cedar Creek Battlefield, one of the nation's largest in terms of acreage, with many property owners. Michael Beard designed the signs, and BGES members cost-shared the project with Cedar Creek Battlefield Foundation (CCBF), which used grant money from several sources. With historical input provided by local historian Joe Whitehorne, the signs overview the property with particular interest on the XIX Corps trench lines.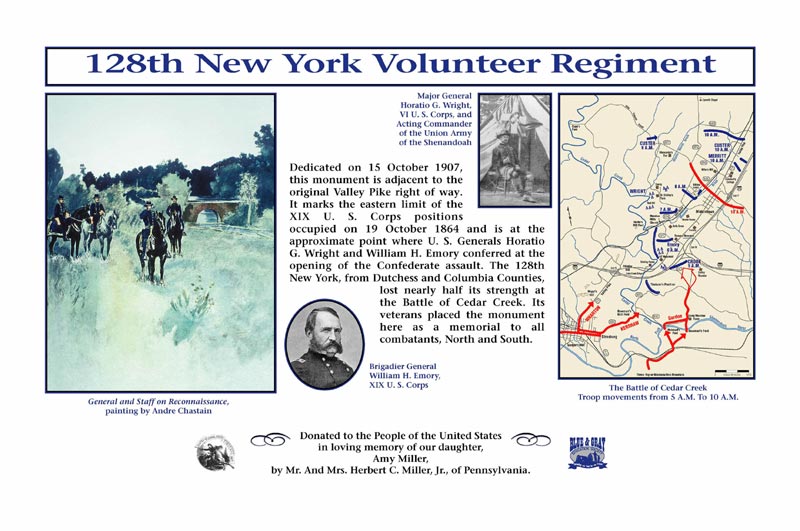 Artist Keith Rocco's "Reverse the Trenches" painting was done to depict the action on that front. Other signs were placed at the visitor center and around the battlefield. Many of these signs are hard to find, and their placement is disappointing due to the lack of thematic continuity. Six are along the XIX Corps lines, another is in front of the CCBF headquarters, two others are along Route 11, and two are on the battlefield and not easily seen. The Heater House sign is one of the best of the lot.
These signs will require refreshing by 2020, and funding support will be sought in due course. Click here if you would like to donate to the renewal project.
To see a sign in full size, click on the thumbnail image: