BGES 2023 Program Schedule
---
INTRODUCING BGES's FIELD UNIVERSITY PROGRAMS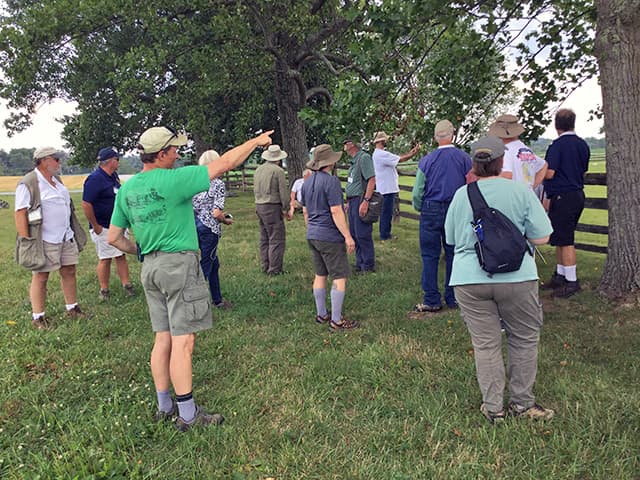 BGES conducts its flagship "Civil War Field University" by design for small groups usually traveling in vans to facilitate maximum access where buses cannot go. By keeping the groups small—usually between 8 and 20 people—BGES provides a stimulating and invigoratingly personal experience available from no other organizations offering Civil War tours.
As a nonprofit, net proceeds underwrite charitable and educational activities of the organization. The reputation of BGES has caused it to be sought nationally and internationally for educational and leadership training, attracting some of the nation's most respected historians and scholars both as members and teachers.
Inclusions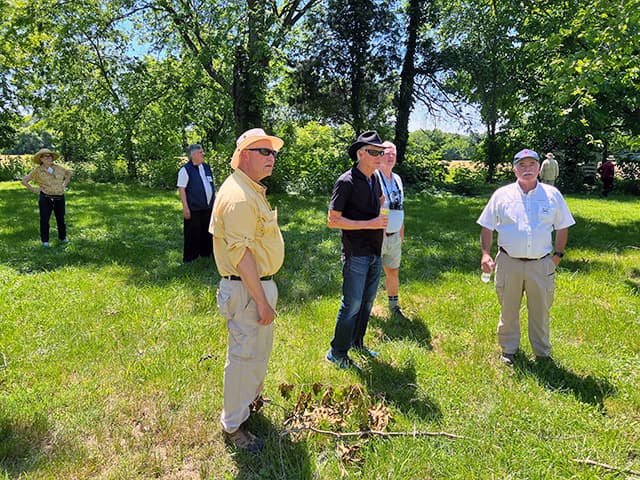 BGES trips offer a range of amenities that vary by the type of tour and the accessibility of resources. Field maps are often designed and used, reading books are usually featured, and suggested reading lists help interested persons prepare for the study to follow. Included meals are listed for each program. Lodging is usually not included unless the tour includes overnight stays away from the headquarters hotel.
Browse our list of upcoming tours on this page. Follow the links for detailed descriptions, itineraries, and registration information.
BGES'S 2023 FIELD UNIVERSITY PROGRAM
Where dates are given the programs are agreed at this time. Programs will be added as agreed.
---
Harpers Ferry, Southern Lighting Rod for John Brown and Stonewall Jackson, with Dennis Frye, from Martinsburg, WV | September 15-17, 2023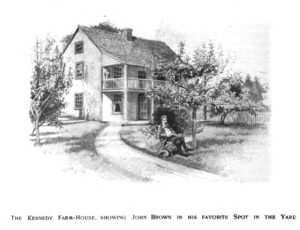 John Brown's raid on Harpers Ferry ignited the South and brought the wild-eyed dreams of John Brown to a mass media market. Intent upon seizing the armory and providing weapons to slaves in the lower Shenandoah Valley, Brown alarmed the slavocracy and brought the national sin into sharp focus—with his execution by the state of Virginia, battle lines were drawn over the rights of slave owners. Several years later, the strategically valuable armory was besieged by the insurrectionist army and the now legendary southern general Stonewall Jackson. Dennis Frye grew up on the grounds and for decades was the National Park Service's lead historian in the area. Enjoy a weekend of unique insights, sights, and fellowship at the best time of the year—temperate and picturesque.
Tour Details and Registration Information.
---
Eyes turned Westward, Wilson's Creek, with Rick Hatcher and Bill Piston, from Springfield, MO | September 27-30, 2023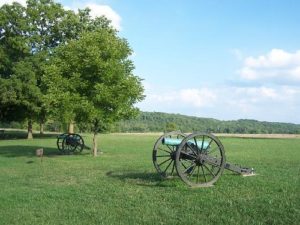 Over the past 20 years, BGES Executive Director Len Riedel has sought to bring Rick and Bill together to present their masterful book published in 2000 about the Battle of Wilson's Creek—alas, with Rick being a fully employed historian at Fort Sumter in South Carolina, it was a pleasure long deferred. Now with both retired, they have agreed to collaborate on this first great western battle of the war. Fought in August 1861, it would set a benchmark in the fight for Missouri, relegating much of it to the real estate of northwest Arkansas. The battle is important enough, but when you can get the nation's preeminent scholars together, grab your popcorn, drinks, and tape recorders—this will be a keeper.
Tour Details and Registration Information.
---
Bloody Chickamauga–The River of Death, with Dave Powell, from Chattanooga, TN | October 25-28, 2023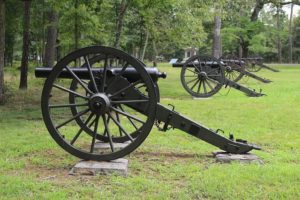 The western Confederate armies suffered many defeats at the hands of different Federal armies, but in September 1863, the fortunes of war changed and snake-bitten Confederate commander Braxton Bragg found himself in a superb position to strike the dispersed Federal Army of the Cumberland under William Rosecrans a decisive and perhaps mortal blow. Sadly, Bragg could not get key subordinates to execute his orders, allowing the Federals to slip away from a certain thrashing. When the sun finally set on the retreating Federals, the Confederates had earned one of the most inconsequential victories of the war. Retribution for the failure was to come on the slopes of Lookout Mountain and the foothills of Missionary Ridge in late November.
Tour Details and Registration Information.
---
Stonewall of the West, Patrick Cleburne in two parts, Pt 1: Tunnel Hill to Pickett's Mill, with Lee White, from Chattanooga, TN | October 29-November 1, 2023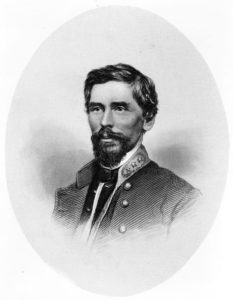 One of the war's most enigmatic figures has been romanticized and, in some circles, "Lionized … if only Cleburne had been a Corps Commander." It is a question with a great deal of substance as this Irishman shined on field after field. Who was he? Was he well-placed? Could he have done more? Was he "A Meteor Shining Brightly, destined to flame out?" Join historian Lee White as he examines Cleburne on the battlefields of the Civil War in a week-long odyssey broken into two parts. This first part brings him to the forefront, beating back Grant's protégé William T. Sherman at Tunnel Hill, and then puts him in the forefront of engagements as the Atlanta Campaign unfolds. A second part in 2024 will take him to his finish at Franklin. A dynamic Civil War figure with plenty to chew on. Teams well with Chickamauga tour.
Tour Details and Registration Information.
---
Washington Between the Fourths, Part 3: George Washington, An Army is Forged and Fought, with Gary Ecelbarger, from Princeton, NJ | December 5-9, 2023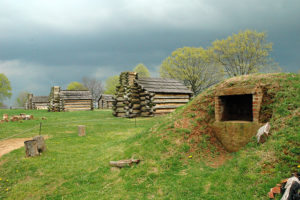 Washington has experienced a significant journey since assuming command of the Continental Army at Cambridge Green in June 1775. While most encounters have been tinged with failure, Washington has managed to hold his forces together and now, in the valleys of a frigid and barren landscape outside the jovial and warmth of Philadelphia, he uses the weather and encampment to forge an army that will win independence. The cast of characters is unique—a Baron who is not, and numerous hangers-on and foreign wannabes. However, drill commences, and when he is finished, a careless British army redeploying to New York overland runs into a revitalized and capable force of continentals well led and ready to fight.
Tour Details and Registration Information.
---
Nimitz's Central 1944 Pacific Campaign, with Len Riedel, from Honolulu, HI | February, 2024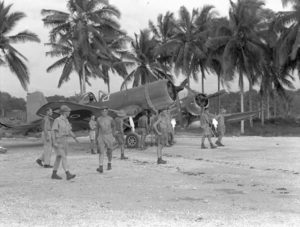 By 1944 the bulge created by the Japanese East Asia Co-Prosperity Sphere had been severely dented. As Douglas MacArthur island-hopped in his promise to return to the Philippines, Chester Nimitz, Commander in Chief of the Pacific Region, responded to General Hap Arnold and General Curtis LeMay's need to find a more secure platform to operate strategic bombing operations against the homeland of Japan. The plan was to move the B-29s from China to the Marianas Islands. Join us as we start from Pearl Harbor and then visit Guam, Saipan and Tinian. An optional Manilla, Corregidor, and Bataan component is under consideration depending upon the airline schedules and routings.
Click here to be placed on the list for registration information when available.
---
Grant's Workshop, The 1863 Bayou Expeditions, with Parker Hills, from Vicksburg, MS | February 28-March 3, 2024
In December 1862, Confederate cavalry leaders Earl Van Dorn and Nathan Bedford Forrest launched a series of devastating raids on General Grant's supply lines in western Tennessee and northern Mississippi. The raids cut Grant's logistics at the very time he had dispatched General Sherman to attack the Confederate fortifications north of Vicksburg along Walnut Hills. Grant who had been forward based near Oxford was forced to turn back to Holly Springs and Memphis to reorganize his supply lines along the Mississippi River rather than the vulnerable railroads.
Once Grant reorganized he found himself having to respond rapidly to the aggressive offensive his competitor General John McClernand had launched in Arkansas. McClernand who had finally caught up with his recruits, which had been hijacked out of Memphis by Grant and Sherman and had fought unsuccessfully at Chickasaw Bayou, turned both them and Sherman to successfully reduce Arkansas Post along the White River. Grant determined to use his consolidated command, after reducing McClernand to command of the 13th Corps, and prepare them for a spring campaign against Vicksburg.
What unfolds and for years has been overlooked were a series of military operations that kept Grant's forces active through the late winter months and early spring as he sought positions that would put him behind the Confederates forward looking earthworks. The cluster of operations now known as the Bayou expeditions were a series of military operations that used back waters north of Vicksburg and sought ways to minimize the impact of the powerful water batteries that Farragut has found difficult in the summer and fall of 1862.
This fascinating series of operations are discussed in Ed Bearss's authoritative three volume series and his more recent work Receding Tide authored with General Hills. This is a visit into the back waters of the war covering grounds that in most instances have remained untouched since they witnessed Civil War soldiers, sailors and gunboats. This is a program guaranteed to open your eyes about US Grant and his remarkable intuition for war.
Click here to be placed on the list for registration information when available.
---
The Atlanta Campaign on the Weekends, Part 9, Rebels Resurgent from Atlanta, with Robert Jenkins | March 8-10, 2024
The loss of Atlanta is rightfully regarded as a burst of sunshine that came just as Lincoln Administration was accepting the likelihood they would not be returned to office in 1865. The nation tiring of war might very well accept a brokered exit from the conflict that had cost hundreds of thousands of lives and millions of dollars.
While disheartened the evacuation of Atlanta had freed the young and combative Army of Tennessee commander, John Bell Hood from the yoke of territory and knowing the mind of the President allowed him to plan a quixotic adventure that reflected the government's expectation that the war would be carried to Tennessee. Hood's plans to revisit ground lost in the spring not only endangered the communications lines of Sherman's army group but promised a very public and embarrassing admission that Hood had escaped and was a clear and present danger in areas that Lincoln would have preferred were pacified.
This program picks up from Hood's announcement of his plans to both Davis and theater commander PGT Beauregard and his movement against the all important Western and Atlantic Railroad—the vertebrae of Sherman's supply line. Hood's positioning and Sherman's response put a firm period behind the narrative of the Atlanta Campaign and provide a transition to Hood's 1864 Tennessee Campaign. As such it is a standalone representation of a strategy that Hood understood Davis wanted the now deposed Joseph E. Johnston to implement six months earlier and a play out of what that effort may have actually looked like had Johnston gone ahead. A very interesting weekend with one of the campaign's most capable and dynamic historians.
Click here to be placed on the list for registration information when available.
---
Rebel Legend, Stonewall Jackson Stuns the Valley, Kernstown to McDowell. A two part study of the 1862 Valley Campaign, with Gary Ecelbarger, from Harrisonburg, VA | March 20-23, 2024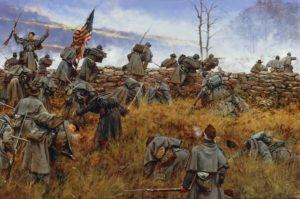 Click here to be placed on the list for registration information when available.
---
International Phenom, Jackson's Foot Cavalry Define Mobility and Derail McClellan's Plans, Part 2 of Gary Ecelbarger's study of The 1862 Valley Campaign from Harrisonburg. This covers Jackson's return to the Valley through his stunning victories at Cross Keyes and Port Republic | May 29-June 1, 2024
Click here to be placed on the list for registration information when available.
---
Stonewall of the West, Patrick Cleburne in Two Parts, Part 2, with Lee White, from Kennesaw Mountain to Franklin based in Chattanooga | June 28-30, 2024
Pat Cleburne arrived like a ball of fire in the Atlanta Campaign, as part of the undercard he was expected to be handily beaten by William T. Sherman along Missionary Ridge instead he proved to be the greatest combat leader in Bragg's besieging force. The reputation continued through the first parts of the Atlanta Campaign.
This program picks up Cleburne as Sherman focuses in on Atlanta—the program starts with the fight at Kennesaw Mountain through Jonesboro and then moves North after Hood is freed from the shadow of Atlanta. He builds a legendary reputation that tags him as a leader of the future—can he overcome his black mark over the slave enlistment proposal? Can he Mary the love of his life Susan? What is his path to Franklin and did he fail at Spring Hill?
This wonderful two part series will have examined Cleburne as he is fully developed in leadership—a Division Commander whose combat acumen clearly would have led to Corps command had the war continued. A Meteor Shining Brightly who burned out too soon.
Click here to be placed on the list for registration information when available.
---
He Must Be Suppressed: The Second Manassas Campaign, with Greg Mertz and Len Riedel, from Culpepper, VA | August 13-18, 2024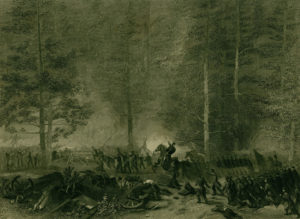 Jackson had been the dominant military commander in 1862, after earning the title "Stonewall" he had electrified the military world and alarmed the DC administration with his dramatic Valley campaign. After being summoned to Richmond to aid Lee in his efforts to destroy McClellan he had been dispatched back to the west to deal with the newly constituted Army of Virginia under the controversial General John Pope. Moving along the Orange and Alexandria Railroad, Pope made a potentially fatal error in placing the Rapidan and Rappahannock Rivers at his back. See how Jackson responded in this on-the-ground analysis with noted historian Greg Mertz.
Tour Details and Registration Information.
---
The Atlanta Campaign on the Weekends in 9 parts, Part 1: Assaulting the Confederate Citadel, with Robert Jenkins, from Dalton, GA | September 6-8 2024
The spring of 1864 brought a new view towards the prosecution of the war. Commanding General US Grant had left Chattanooga to accept a promotion to Lieutenant General and the task of organizing the Union War effort. As Grant consolidated his plans to tie up the dispersed Confederate field armies he left his trusted subordinate, William T. Sherman with an abundance of combat resources—indeed three field armies to further bisect the remaining innards of the shrinking Confederacy.
Grant's success at Chattanooga had resulted in a major shift in the Confederate's military leadership. At last General Joseph E. Johnston had returned to field command—a tasking that he organized from headquarters in Dalton. Johnston had inherited a position that was well suited to his Fabian concept of war. Surrounded by the very imposing mountain chains that had made Chattanooga and the area of southern Tennessee so challenging, Johnston fortified citadels like Rocky Face Ridge and other high ground shading Dalton and Resaca. Winter engagements seemed to justify his intention to sit and await the Federals movements.
What Johnston failed to cover was a mistake that he had previously committed on the Virginia Peninsula in May 1862 that is leaving his flanks uncovered. In this case Snake Creek Gap that was south of Dalton near Resaca and the crossings of the Oostanaula River. Sherman, blessed with his abundance of maneuver elements would exploit that mistake in the first stanza of what would be labeled the "Red Clay Minuet."
This is the first of a very comprehensive look at one of the most important campaigns of the American Civil War. Each will stand alone—cumulatively they help the student digest a complex and remarkable military operation.
Click here to be placed on the list for registration information when available.
---
Saratoga, America's Decisive Victory, with Scott Patchan, from Saratoga Springs, NY | September 11-15 2024
George Washington had his hands full with the British operations in and around Philadelphia when a new British army under the command of Gentleman Johnny Burgoyne embarked out of Canada intent on a multi-pronged offensive to subdue and control the Hudson River and capture Albany. Anticipating cooperation from Lord Howe's forces, Burgoyne was stymied and decisively defeated in two battles near Saratoga. One battle carried by the singular heroism of a name soon to be reviled within America—Benedict Arnold. With no relief in sight, Burgoyne reluctantly surrendered his army. The world shook with the ramifications and the French spotting an opportunity to further weaken the British empire entered a treaty of friendship with the colonial government. The resources in manpower, ships, and money would bring the Patriot Cause to victory.
Click here to be placed on the list for registration information when available.
---
Grant's Overland Campaign Part 2, From the North Anna to Petersburg , with Gordon Rhea, from Richmond International Airport | September 30-October 5 2024
US Grant's 1864 Overland Campaign had unfolded like most other assaults on Robert E. Lee's Army of Northern Virginia—a bloody bashing with heavy casualties from the burning underbrush of the Wilderness, through the intersection of Todd's Tavern and into the broadening front before Spotsylvania Court House. here another series of aggressive attacks had seen Lee consolidate his lines into deadly galleries of death. The carnage of May 12th compelled Grant to look for new ways to pry Lee from out of his well dug earthworks.
Grant had promised Lincoln that he would "Fight it out on this line if it took all summer." Little did he know it would—conversely, Lee faced a new and relentless foe whose battlefield calculus was a field that he could not ultimately win.
Gordon Rhea is universally acknowledged as the nation's expert on the 1864 Overland Campaign. Over the past 35 years he has composed a systematic and superb narrative of the campaign in 5 award winning volumes. As the chronicler of the period he has walked the fields earning unprecedented trust and access to the key sites remaining in private hands. A walk with Rhea it's a walk in the 19th century soldier's footsteps with a dispassionate insight into the command decisions upon which tactical advantage changed and lives paid the forfeit. This disciplined and comprehensive program will cover the final 3 weeks of the bloodiest fighting of the war. Don't miss the chance to walk with the best.
Click here to be placed on the list for registration information when available.
---
The Battle Above the Clouds, The Fight for Chattanooga and the Destruction of Bragg's Command, with David Powell, from Chattanooga, TN | November 20-23 2024
Charles Dana had commented that General Rosecrans was befuddled like a duck struck on the head after Chickamauga. While Thomas laid the foundation for a legend as the Rock of Chickamauga, Rosecrans's days were numbered and while suffering from a disruption in his supply line he had derived a solution only to be superseded in command when US Grant arrived from Mississippi. Grant implemented Rosecrans's plan and then using forces that had been sent from the east and his close confidant William Sherman planned to eject Bragg from his perch positions overlooking the encamped Federals.
When Grant was ready he sent Joseph Hooker to take a command position overlooking Missionary Ridge from a plateau near the crest of Lookout Mountain. A day later while his protege Sherman stumbled in front of Cleburne's hard fighting Division, Thomas once again was the proud owner of a spontaneous assault that carried the Confederate reservations atop Missionary Ridge. The Confederates collapsed and withdrew in disorder to Dalton only saved again by Cleburne's fierce defense of Ringgold Gap. Bragg resigned and the war in the west was on the road to the end.
The battlefields around Chattanooga are some of the war's most remarkable. A large National Park reservation preserves the key sites. Superb historians populate the NPS and one more than most others has arisen from the legions of students of the campaign to build a remarkable narrative of operations starting with Tullahoma and carrying through Chickamauga, Chattanooga and now the Atlanta Campaign. Dave Powell is your interpreter for this important turning point in the west. A former war gamer, Powell has consistently brought a fresh and exceptionally credible interpretation of this great Civil War encounter, you will be educated.
Click here to be placed on the list for registration information when available.
---
US Grant's 1864 Lynchburg Campaign, with Scott Patchan, from Staunton, VA | November 2024
General Grant had devised a multi-pronged spring campaign to prevent confederates from concentrating along internal lines of communications. Key to his plans was an effort to close the Shenandoah Valley and break supply lines feeding Richmond. As Grant cornered Lee's army near Petersburg, Federal forces first under Franz Siegel and then David Hunter moved up the Shenandoah Valley. Grant asked Hunter to move against Lynchburg noting that to close the Southside Railroad for even a day would be invaluable to his plans. This is that operation–often overlooked and very picturesque and dramatic.
Click here to be placed on the list for registration information when available.
---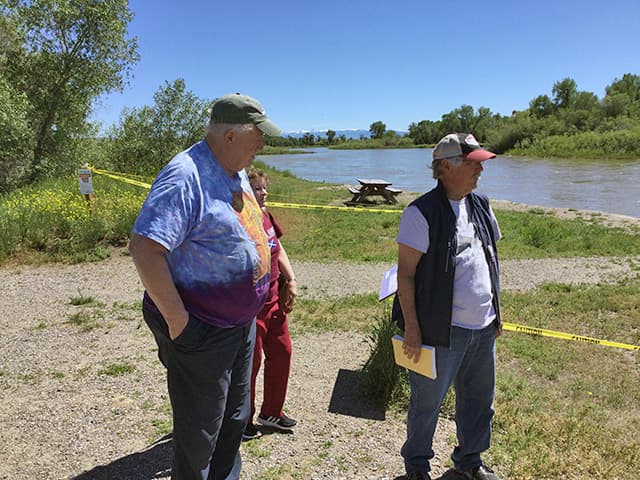 Refund and Cancellations
BGES is an educational organization. All registrations are open-ended and may be refunded if circumstances require the client to cancel. The general policy is a 100% refund for cancellations made before the event. Penalties are not usually assessed unless non-refundable vendor costs are incurred. All refunds are determined and approved by the Executive Director of the BGES.