BGES 2023 Program Schedule
2023 COVID Protocols:
There is no requirement to be immunized to participate in our tours. BGES encourages everyone to get immunized to mitigate the symptoms of infections; however, we also note that immunizations are no guarantee against infection.
Masks are optional, but, may be compelled for some individuals or the group for limited periods of time to reduce an immediate potential threat of infection and is at the sole discretion of the BGES tour manager. BGES will not tolerate internal intimidation in the matter of masking. The decision to wear a mask is personal and will not be criticized.
No person who tests positive will be permitted on the tour and will receive a refund. The tour director may require a BGES funded Covid self test be taken if a participant displays any symptoms of COVID—as they largely mirror the development of a cold or the flu that and or the appearance of a temperature above 100 degrees will trigger a test. The registrant may refuse the test, leave the tour and receive a partial or full refund at the Executive Director's discretion.
If extraordinary circumstances compel a positive tested client to travel with us to a point of debarkation or safe haven, the tour director may compel all personnel to mask until the positive patient can be discharged. The travel vehicle will be disinfected and surfaces wiped down. Any other reasonable safety measures may be implemented at the tour director's determination.
Any "well" individual on tour may leave the tour if they are uncomfortable with the COVID mitigations taken. They will be entitled to an appropriate refund for the portion of the program that is disrupted or missed.
---
INTRODUCING BGES's FIELD UNIVERSITY PROGRAMS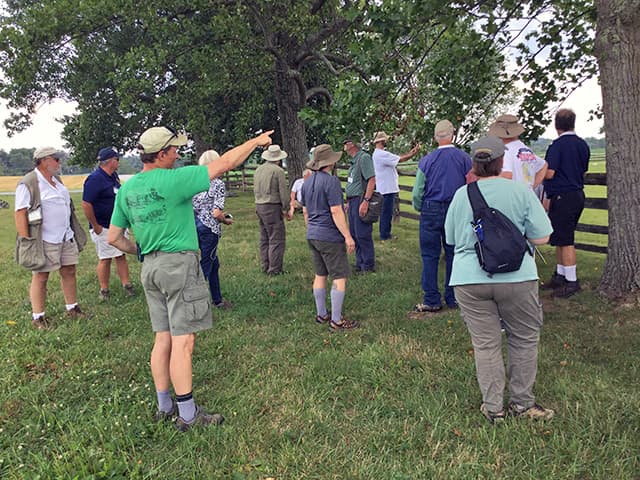 BGES conducts its flagship "Civil War Field University" by design for small groups usually traveling in vans to facilitate maximum access where buses cannot go. By keeping the groups small—usually between 8 and 20 people—BGES provides a stimulating and invigoratingly personal experience available from no other organizations offering Civil War tours.
As a nonprofit, net proceeds underwrite charitable and educational activities of the organization. The reputation of BGES has caused it to be sought nationally and internationally for educational and leadership training, attracting some of the nation's most respected historians and scholars both as members and teachers.
Inclusions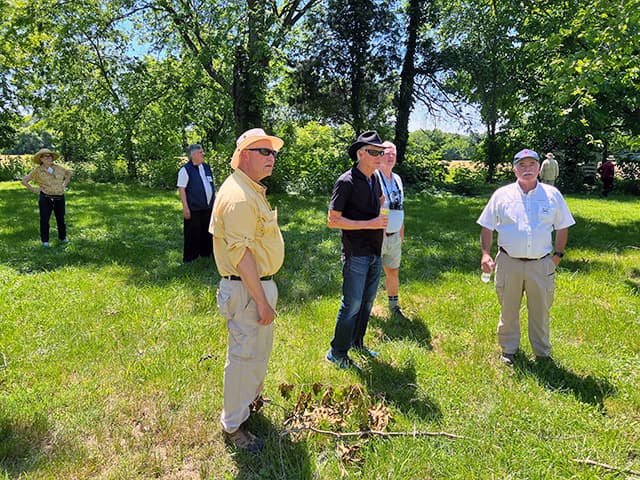 BGES trips offer a range of amenities that vary by the type of tour and the accessibility of resources. Field maps are often designed and used, reading books are usually featured, and suggested reading lists help interested persons prepare for the study to follow. Included meals are listed for each program. Lodging is usually not included unless the tour includes overnight stays away from the headquarters hotel.
Browse our list of upcoming tours on this page. Follow the links for detailed descriptions, itineraries and registration information.
BGES'S 2023 FIELD UNIVERSITY PROGRAM
Where dates are given the programs are agreed at this time. Programs will be added as agreed.
---
Atlanta Campaign on the Weekends, Part 7: The Siege of Atlanta, with Robert Jenkins, from Atlanta, GA | March 17-19, 2023
The bitter battles that followed the naming of General John B. Hood to Command the southern army had left the rebels reduced and besieged. Sherman's three armies of the Cumberland, the Tennessee and Ohio were maneuvered to isolate and compel Hood to abandon the railroad hub. This program will focus on the cavalry raids of the campaign: Stoneman's, Kilpatrick's and McCook's.
Tour Details and Registration Information.
---
War on the Lower Mississippi 1861-Summer of 1862, with Parker Hills and Len Riedel, from Slidell, LA | March 26-30, 2023
Based on Ed Bearss' overlooked book "Rebel Victory at Vicksburg", this first ever BGES tour focuses on operations against the south's largest city, New Orleans concluding with the April battle for the forts and the subsequent surrender of the city as well as the cooperative efforts of the Union navy under David G. Farragut and Union infantry through Baton Rouge, Natchez and Vicksburg which finally ended with the dropping depth of the Mississippi River at summer's end.
Tour Details and Registration Information.
---
The Overland Campaign Pt 1, The Crossing of the Rapidan through the Battle of Harris Farm, with Gordon Rhea, from Fredericksburg, VA | April 10-15, 2023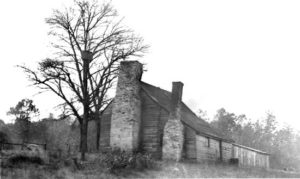 Join us for the first part of this 10 day series which examines the decisive campaign between US Grant supervising the Army of the Potomac (under General Meade's Command) and southern legend Robert E. Lee. Rhea is recognized as the nation's leading expert on the campaign and his five award winning books are exceeded only by his flawless mastery of the grounds, access to private property and clear narrative analysis. A bucket list tour.
Tour Details and Registration Information.
---
Revolutionary Georgia: Kettle Creek, Briar Creek, Savannah and the Coast, with John Derden, from Savannah, GA | April 17-20, 2023
The British army was stalemated in New England with George Washington keeping an eye on operations out of Manhatten from a respectful distance. Consequently the British determined to change strategies by restoring the southern colonies to the King's domain in hopes the will of the colonists would collapse. Join Emeritus East Georgia State professor John Derden as he moves the armies along the Savannah River up to Augusta and in the low country not typically visited by Revolutionary War students.
Tour Details and Registration Information.
---
"He Must Be Suppressed", Stonewall Jackson Strikes at Cedar Mountain, with Greg Mertz, from Culpeppper, VA | June 2-4, 2023
Jackson had been the dominant military commander in 1862, after earning the title "Stonewall" he had electrified the military world and alarmed the DC administration with his dramatic Valley campaign. After being summoned to Richmond to aid Lee in his efforts to destroy McClellan he had been dispatched back to the west to deal with the newly constituted Army of Virginia under the controversial General John Pope. Moving along the Orange and Alexandria Railroad, Pope made a potentially fatal error in placing the Rapidan and Rappahannock Rivers at his back. See how Jackson responded in this on the ground analysis with noted historian Greg Mertz.
If your schedule permits get the rest of the story starting on June 5th with Len Riedel's Second Manassas Campaign.
Click here to be placed on the list for registration information when available.
---
Return to Bull Run, Jackson and Lee Crush The Army of Virginia, with Len Riedel, from Culpeppper, VA | June 5-9, 2023
Pope had escaped destruction at Cedar Mountain and escaped to Warrenton thus putting the Rappahannock River between himself and the Confederates. Jackson having tasted blood viewed Pope as being vulnerable and he embarked on a dramatic march that deceived Pope and resulted in his arrival on Pope's supply line along the Orange and Alexandria and depot at Manassas Junction. Pope was befuddled by Jackson's move and lost Jackson along the unfinished railroad line near Sudley Church and then unadvisedly turned his back on Robert E. Lee. Lee rapidly advanced to Manassas and in a multi-day battle crushed Pope's lines and sent the Federal army scurrying back to DC for the second time in 13 months. A final effort to destroy Pope before he got to DC failed in the rain near Chantilly. A really masterful use of Lee's entire force and a failure of two large Federal armies to effectively cooperate.
Click here to be placed on the list for registration information when available.
---
Between the Fourths, Part 2: George Washington Battling for Philadelphia, with Gary Ecelbarger, from King of Prussia, PA | June 20-24, 2023
Loss of the Colonial capital at Philadelphia in 1777 was a potentially mortal blow to the colonial rebellion. After Brandywine, Washington found himself on the horns of a dilemma without the means to save his country. The unique 3 part series crafted by Washington biographer, Gary Ecelbarger brings to the front the challenges Washington faced and his means of resolving them. Building off his opening at Brandywine and the Battle of the Clouds, Ecelbarger takes you to previously unknown Washington sites as you begin to see the metamorphosis that will display a different Washington and a better trained army that will achieve ultimate victory.
Tour Details and Registration Information.
---
Westward Ho, The Oregon Trail, with Neil Mangum, from Kansas City to Oregon City | July 9-18, 2023
The western trail network was the vertebrae of the American "Manifest Destiny" expansion. That urgency was magnified by the discovery of gold in 1849. As more settlers sought the opportunities of limitless land and lofty dreams the protected treks soon developed ruts that would remain more than 150 years after first being cut. The trip to Oregon is as dramatic as any previously initiated from the western trailhead near Independence Missouri. For many miles it tracked with the California Trail, the Mormon Trail and the Pony Express before breaking off to the northwest territory. A worthy trip of discovery through some of America's most demanding and rewarding territory
Tour Details and Registration Information.
---
The Real Horse Soldiers, Grierson's Raid, with Timothy Smith, from Pearl (Jackson), MS | August 9–12, 2023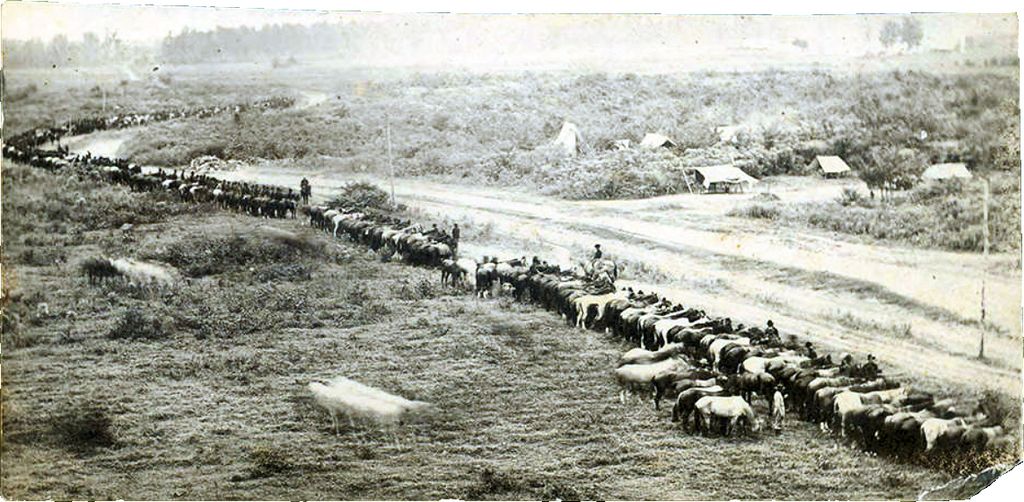 Any John Wayne fan has seen the great film with William Holden titled The Horse Soldiers. Based very loosely on a military operation much more important than most people realize, the ride of Ben Grierson from the vicinity of Corinth Mississippi to Baton Rouge turned Confederate eyes away from Grant's move down the western shore of the Mississippi River as he maneuvered to cross the river and get at Vicksburg. For more than a century the actual route was impossible to document until Smith pulled together a number of primary sources to write a book about it. Initially offered in 2021, COVID overshadowed a large registration and demanded another opportunity–this is it. A long missing piece of Civil War history, come join us.
Tour Details and Registration Information.
---
Atlanta on the weekends, Part 8 The Siege & Fall of Atlanta, with Robert Jenkins, from Atlanta, GA | September 8-10, 2023
With Hood pinned up behind the earthworks of Atlanta Sherman was free to operate against vulnerable elements of his army. Join us as we fight the battles of Utoy Creek and Jonesboro concluding with the fall of Atlanta. A critical eye will see numerous references to Gone with the Wind as we are in the area of the mythical Twelve Oaks and Tara. The story doesn't end with the evacuation of Atlanta and a Part 9 will follow in 2024 but for now know that you will be seeing the nuts and bolts of, as Rhett Butler told Scarlett, where the Old South Died on night.
Click here to be placed on the list for registration information when available.
---
Harpers Ferry, Southern Lighting Rod for John Brown and Stonewall Jackson, with Dennis Frye, from Harpers Ferry, WV | September 15-17, 2023
John Brown's raid on Harpers Ferry ignited the South and brought the wild eyed dreams of John Brown to a mass media market. Intent upon seizing the armory and providing weapons to slaves in the lower Shenandoah Valley, Brown alarmed the slaveocracy and brought the national sin into sharp focus–with his execution by the state of Virginia battle lines were drawn over the rights of slave owners. Several years later the strategically valuable armory was besieged by the insurrectionist army and the now legendary southern general Stonewall Jackson. Dennis Frye grew up on the grounds and for decades was the National Park Service's lead historian in the area. Enjoy a weekend of unique insights, sights and fellowship at the best time of the year–temperate and picturesque.
Tour Details and Registration Information.
---
Eyes turned Westward, Wilson's Creek, with Rick Hatcher and Bill Piston, from Springfield, MO | September 27-30, 2023
Over the past 20 years I have sought to bring Rick and Bill together to present their masterful book published in 2000 about the Battle of Wilson's Creek–alas with Rick being a fully employed historian at Fort Sumter in South Carolina it was a pleasure long deferred. Now with both retired they have agreed to collaborate on this first great western battle of the war. Fought in August 1861 it would set a benchmark in the fight for Missouri relegating much of it to the real estate of northwest Arkansas. The battle is important enough but when you can get the nation's preeminent scholars together grab your popcorn, drinks and tape recorders–this will be a keeper.
Click here to be placed on the list for registration information when available.
---
Confederates in the Capital, Jubal Early Turns DC Upside Down, with Gloria Swift, from Frederick, MO | October 12-15, 2023
Even as Federal forces under US Grant and William T. Sherman were closing in on Richmond and Atlanta, Lee had converted an opportunity to assume the offensive after dispatching of General David Hunter's army near Lynchburg. Freed from the pursuit of Hunter into the Virginia mountains, Early had been set loose to return with the remnants of Jackson's Valley Army to the Valley. Operating with impunity, Early entered Maryland, Pennsylvania and Delaware. With the fortifications of Washington having been emptied to reinforce Grant's operations, Washington was vulnerable to a raid and perhaps even capture. As Grant rushed infantry back to the national capital a scratch force under General Lew Wallace met the challenge. Join us as the fate of the nation hangs in the balance.
Click here to be placed on the list for registration information when available.
---
Bloody Chickamauga–The River of Death, with Dave Powell, from Chattanooga, TN | October 25-28, 2023
The western Confederate armies suffered many defeats at the hands of different Federal armies, but, in September 1863 the fortunes of war changed and snake-bitten Confederate commander Braxton Bragg found himself in a superb position to strike the dispersed Federal Army of the Cumberland under William Rosecrans a decisive and perhaps mortal blow. Sadly, Bragg was unable to get key subordinates to execute his orders allowing the Federals to slip away from a certain thrashing. When the sun finally set on the retreating Federals the Confederates had earned one of the most inconsequential victories of the war. Retribution for the failure was to come on the slopes of Lookout Mountain and the foothills of Missionary Ridge in late November
Click here to be placed on the list for registration information when available.
---
Stonewall of the West, Patrick Cleburne in two parts, Pt 1: Tunnel Hill to Pickett's Mill, with Lee White, from Chattanooga, TN | October 29-November 1, 2023
One of the war's most enigmatic figures has been romanticized and in some circles "Lionized…if only Cleburne had been a Corps Commander." It is a question with a great deal of substance as this Irishman shined on field after field. Who was he? Was he well placed? Could he have done more? Was he "A Meteor Shining Brightly, destined to flame out? Join historian Lee White as he examines Cleburne on the battlefields of the Civil War in a wekk long oddessy broken into two parts–this first part brings him to the forefront beating back Grant's protege William T. Sherman at Tunnel Hill and then puts him in the forefront of engagements as the Atlanta Campaign unfolds. A second part will take him to his finish at Franklin in 2024. A dynamic Civil War figure with plenty to chew on. Teams well with Chickamauga tour.
Click here to be placed on the list for registration information when available.
---
Washington Between the Fourths, Part 3: George Washington, An Army is Forged and Fought, with Gary Ecelbarger, from King of Prussia, PA | December 5-9, 2023
Washington has experienced a significant journey since assuming command of the Continental Army at Cambridge Green in June 1775. While most encounters have been tinged with failure, Washington has managed to hold his forces together and now in the valleys of a frigid and barren landscape outside the jovial and warmth of Philadelphia he uses the weather and encampment to forge an army that will win independence. The cast of characters is unique–a Baron who is not and numerous hangers on and foreign wannabes; however, drill commences and when he is finished a careless British army redeploying to New York overland runs into a revitalized and capable force of continentals well led and ready to fight.
Tour Details and Registration Information.
---
Nimitz's Central 1944 Pacific Campaign, with Len Riedel, from Honolulu, HI | February, 2024
By 1944 the bulge created by the Japanese East Asia Co-Prosperity Sphere had been severely dented. As Douglas MacArthur island hopped in his promise to return to the Philippines, Chester Nimitz, Commander in Chief of the Pacific Region, responded to General Hap Arnold and General Curtis LeMay's need to find a more secure platform to operate strategic bombing operations against the homeland of Japan. The plan was to move the B-29s from China to the Mariannas Islands. Join us as we start from Pearl Harbor and then visit Guam, Saipan and Tinian. An optional Manilla, Corregidor and Bataan component is under consideration depending upon the airline schedules and routings.
Click here to be placed on the list for registration information when available.
---
Rebel Legend, Stonewall Jackson Stuns the Valley, Kernstown to McDowell. A two part study of the 1862 Valley Campaign, with Gary Ecelbarger, from Harrisonburg, VA | March 13-16, 2024
Click here to be placed on the list for registration information when available.
---
International Phenom, Jackson's Foot Cavalry Define Mobility and Derail McClellan's Plans, Part 2 of Gary Ecelbarger's study of The 1862 Valley Campaign from Harrisonburg. This covers Jackson's return to the Valley through his stunning victories at Cross Keyes and Port Republic | May 29-June 1, 2024
Click here to be placed on the list for registration information when available.
---
Saratoga, America's Decisive Victory, with Scott Patchan, from Saratoga Springs, NY | September 11-15 2024
George Washington had his hands full with the British operations in and around Philadelphia when a new British army under the command of Gentleman Johnny Burgoyne embarked out of Canada intent on a multi-pronged offensive to subdue and control the Hudson River and capture Albany. Anticipating cooperation from Lord Howe's forces, Burgoyne was stymied and decisively defeated in two battles near Saratoga. One battle carried by the singular heroism of a name soon to be reviled within America—Benedict Arnold. With no relief in sight, Burgoyne reluctantly surrendered his army. The world shook with the ramifications and the French spotting an opportunity to further weaken the British empire entered a treaty of friendship with the colonial government. The resources in manpower, ships and money would bring the Patriot Cause to victory.
Click here to be placed on the list for registration information when available.
---
US Grant's 1864 Lynchburg Campaign, with Scott Patchan, from Staunton, VA | November 2024
General Grant had devised a multi-pronged spring campaign to prevent confederates from concentrating along internal lines of communications. Key to his plans was an effort to close the Shenandoah Valley and break supply lines feeding Richmond. As Grant cornered Lee's army near Petersburg, Federal forces first under Franz Siegel and then David Hunter moved up the Shenandoah Valley. Grant asked Hunter to move against Lynchburg noting that to close the Southside Railroad for even a day would be invaluable to his plans. This is that operation–often overlooked and very picturesque and dramatic.
Click here to be placed on the list for registration information when available.
---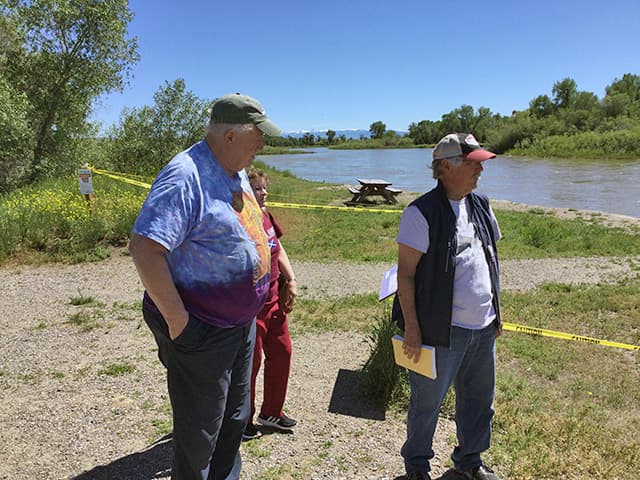 Refund and Cancellations
BGES is an educational organization. All registrations are open-ended and may be refunded if circumstances require the client to cancel. The general policy is a 100% refund for cancellations made before the event. Penalties are not usually assessed unless nonrefundable vendor costs are incurred. All refunds are determined and approved by the Executive Director of the BGES.