BGES 2022 Program Schedule
Federal controls have loosened but continue to be inconsistent and so future restrictions may return; however, this guidance reflects the current practice in the country.
Covid has been a part of our tours and we recently experienced the first outbreak on an active tour and our actions were in accordance with this guidance. A few lessons learned are included within this.
There is no requirement to be immunized to participate in our tours. BGES encourages everyone to get immunized to mitigate the symptoms of infections; however, we also note that immunizations are no guarantee against infection.
Masks are optional, but, may be compelled for some individuals or the group for limited periods of time to reduce an immediate potential threat of infection and is at the sole discretion of the BGES tour manager. BGES will not tolerate internal intimidation in the matter of masking. The decision to wear a mask is personal and will not be criticized.
Self testing is affordable and encouraged before the tour participant shows up. The most active variants of the virus seem to be infectious but generally milder. An outbreak infected 1/3 of our registrants—three on the tour and one after returning home. BGES encourages and facilitates contact tracing to make good decisions for the good of the cohort as a whole and the protection of people who are in contact with us. No person who tests positive will be permitted on the tour and will receive a refund.
The tour director may require a BGES funded Covid self test be taken if a participant displays any symptoms of COVID—as they largely mirror the development of a cold or the flu that and or the appearance of a temperature above 100 degrees will trigger a test. The registrant may refuse the test, leave the tour and receive a partial or full refund at the Executive Director's discretion.
A positive Covid test will require the infected person to leave the tour immediately. They may retest that evening while in self isolation, if negative a third test will take place the next morning and if also negative the attendee may return to the tour but must wear an N-95 quality mask on the transportation and remain socially distanced at meals.
A positive test that requires separation from the tour will also result in the BGES providing a CDC approved test kit for each member of the remaining cohort. Germination periods may mature after the tour ends and BGES encourages tests be conducted with consideration of self isolation until the exposed person proves negative. Obviously we have no control over what you do after you leave the tour or the tour ends but the test is painless, we are paying for it and it does stop the spread in the case you are unknowingly positive. In our "outbreak" patient zero thought they had a cold and. They had been to a large conference the week before, they proved positive. Additional infections affected two people who sat with them at dinner the night before they tested positive. The fourth positive was a second generation positive after the tour ended and is traceable to one of the two people infected by patient zero. Other folks have tested using BGES provided test kits and, so far, are negative.
A positive test without symptoms requires self isolation for five days. BGES will work with a positive client and will pay for five days of hotel isolation or until the patient is released to travel. Positive individuals driving their own vehicles are at liberty to return home for their doctor directed treatment and or self isolation (if asymptomatic). In every instance the infected individual should contact their personal physician or a local physician who will determine when they can travel. We will support medical determinations and will deflect expenses associated with gaining clearance to return home. BGES does not recommend flying with a positive test without medical clearance and encourages asymptomatic individuals who are cleared to fly to wear an N-95 mask to respect the health of those flying with you.
BGES will have a support person available to assist positive individuals in leaving an overnight road trip and gaining a safe space to evaluate their options. Trips that operate out of one location, returning each night may not have the extra support; however, the tour director will assist and look in on a hotel bound patient.
If extraordinary circumstances compel a positive tested client to travel with us to a point of debarkation or safe haven, the tour director may compel all personnel to mask until the positive patient can be discharged. The travel vehicle will be disinfected and surfaces wiped down. Any other reasonable safety measures may be implemented at the tour director's determination.
Any "well" individual on tour may leave the tour if they are uncomfortable with the COVID mitigations taken. They will be entitled to an appropriate refund for the portion of the program that is disrupted or missed.
COVID, like the Flu and other transmissible diseases, will be with us for the long term. It is the flavor of the week and its lethal ancestors must be respected. We are generally an audience of people who are elderly and with co-morbidities. We can shut down and stop doing tours or we can find a way to live with it. We restarted tours last spring and it took a year before COVID found us. You never know. Four people have gotten it, all were immunized and all report little to no symptoms, had they not tested they would not have known they had it. Patient Zero was screened by their physical condition. The protocol worked. We have one patient still in Kansas City in self isolation, doing well and scheduled to fly home, being asymptomatic, tomorrow. We have stayed in touch daily.
We hope you will find our experience, these procedures and mitigations will give you the confidence to travel with BGES. We understand if these procedures may give you pause—to each their own and in their own time.
We look forward to welcoming you on our field university study tours.
---
BGES conducts its flagship "Civil War Field University" by design for small groups usually traveling in vans to facilitate maximum access where buses cannot go. By keeping the groups small—usually between 8 and 20 people—BGES provides a stimulating and invigoratingly personal experience available from no other organizations offering Civil War tours.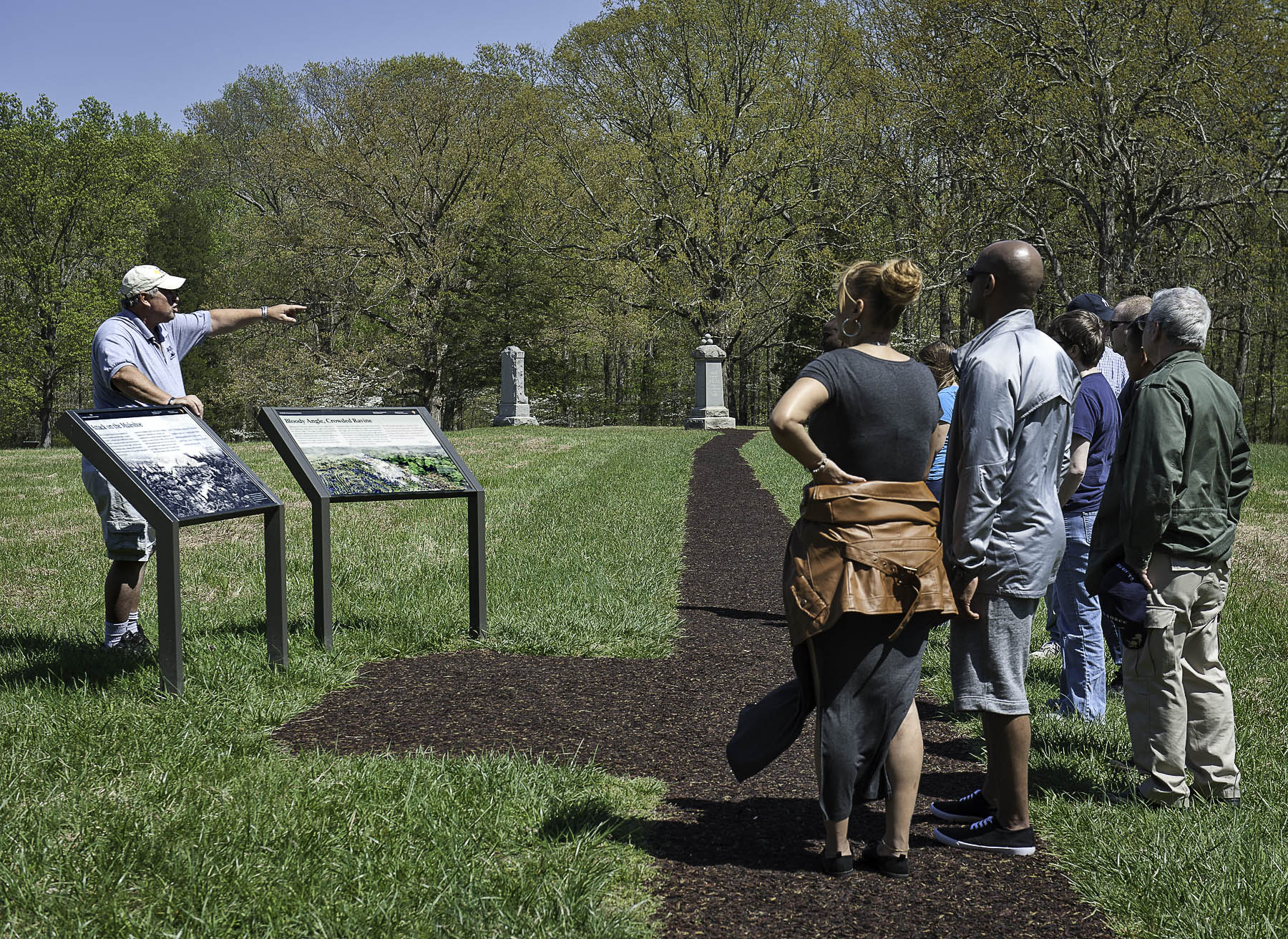 As a nonprofit, net proceeds underwrite charitable and educational activities of the organization. The reputation of BGES has caused it to be sought nationally and internationally for educational and leadership training, attracting some of the nation's most respected historians and scholars both as members and teachers.
Inclusions
BGES trips offer a range of amenities that vary by the type of tour and the accessibility of resources. Field maps are often designed and used, reading books are usually featured, and suggested reading lists help interested persons prepare for the study to follow. Included meals are listed for each program. Lodging is usually not included unless the tour includes overnight stays away from the headquarters hotel.
Browse our list of upcoming tours on this page. Follow the links for detailed descriptions, itineraries and registration information.
Our 2022 Schedule as it Develops
Where dates are given the programs are agreed at this time. Programs will be added as agreed.
---
The Red River Campaign, from Alexandria, LA | May 24-28, 2022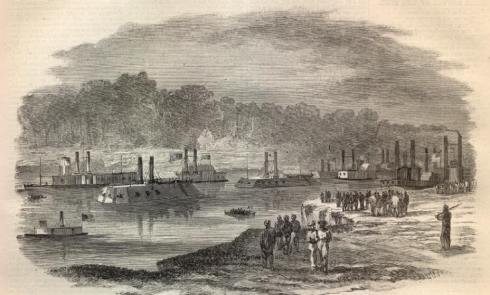 With the 1864 presidential election on the horizon, politics, economics, and military necessity all clashed in this expedition deep into divided Louisiana. With a fugitive state government operating in the western part of the state and the forces of the United States occupying New Orleans, Baton Rouge, and the Mississippi River, the Union commander Nathaniel Banks was determined to liberate the remainder of the state and restore it in time for the election. With cotton coming to harvest and U.S. mills starved for product, it seemed the right move–but it wasn't. With Parker Hills.
Tour Details and Registration Information.
---
The Overland Campaign Part 2: To the North Anna through the Crossing of the James River | June 5-10, 2022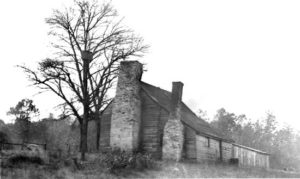 U. S. Grant was brought to the East to confront and defeat the Confederates' legendary leader, Robert E. Lee. For nearly two years, Lee had out-marched, out-thought, and out-fought five commanders, having only been checked at Gettysburg in July 1863. Conversely, Grant had captured two Confederate armies and pushed the Confederates out of Mississippi and Tennessee. Elevated to the command of all the Union armies with the rank of lieutenant general, his mission was to win the war before the next presidential election. Commencing at the start of May 1864, Grant would batter and be battered by the aggressive Confederate commander. The proof is in the numbers, and in just two weeks more than 60,000 men were killed, wounded or captured. It had just begun. With Gordon Rhea.
Tour Details and Registration Information.
---
The Great Exploration: Lewis and Clark in the Pacific Northwest with Neil Mangum, from Great Falls, MT | June 20-29, 2022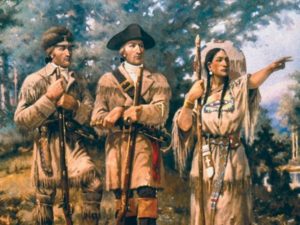 The United States had acquired the Louisiana Territory. Wanting to know what he had purchased, President Thomas Jefferson commissioned Meriwether Lewis and William Clark and a Corps of Discovery to assert American control over the region and to discover and bring back sample of the region. Join us as we pick up the journey 13 months into the trip at the Great Falls of the Missouri River and follow up to the Pacific and part of the return trip.
Tour Details and Registration Information.
---
Between the Fourths, Part 1 of 3: George Washington's Decisive Period, with Gary Ecelbarger, from King of Prussia Forge, PA vice Valley Forge | June 20-24, 2022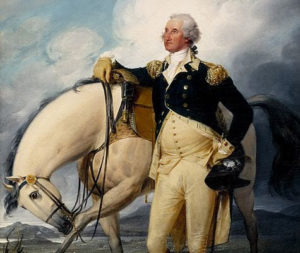 In 1777, George Washington reached a new nadir in his struggle to win independence for the fledgling American nation. With the British on the move against Philadelphia, Washington would find himself defeated at Brandywine Creek and falling back. Less than a year later the circumstances will have changed dramatically. See the events that forged a nation and made a President.
Tour Details and Registration Information.
---
Civil War 101: Chickamauga with Norm Dasinger from Chattanooga, TN | July 8-10, 2022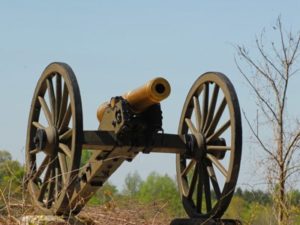 The Civil War is filled with thousands of engagements but everyone knows the BIG Battles, Gettysburg, Antietam, Fort Sumter, Vicksburg and Chickamauga–the largest battle fought west of the Allegheny Mountains and a empty Confederate victory because of what followed at Chattanooga. This program often takes 3 or 4 days just to do Chickamauga but our Civil War 101 theme is phrase Sergeant Joe Friday in the old series Dragnet "Just the Facts Mam." This wonderful program is meaningful for Civil War buffs and novices alike. Indeed it is designed and priced for you to take that shared trip with your son or daughter or grandchild that you have long wanted to take and which reminds you of the trips you took in your earlier days.
Here in just two days and an evening capture some magic, enjoy an excellent historian who will not lose you or your guests in the minutia. A special summer weekend for a short summer vacation.
Tour Details and Registration Information.
---
Grant Moves South: A Star Ascends in the West | July 11-16 2022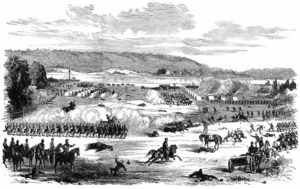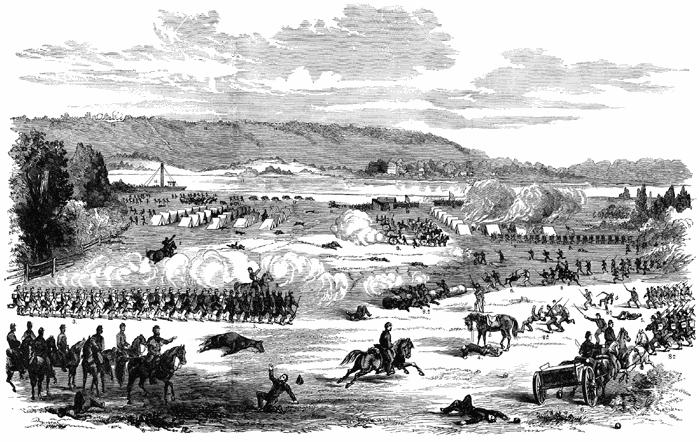 General Grant is the man who won the Civil War, yet he had a hard time establishing his credentials. This road trip follows Grant in his early Civil War exploits, from his nearly disastrous start at Belmont, Missouri; through Kentucky, Forts Henry and Donelson; his shelving, resurrection, and near ruin at Shiloh; through the siege of Corinth, Iuka, the battle of Corinth, and Davis Bridge. This fast-paced but insightful program helps you understand how Grant was positioned to tackle the greater challenges that would arise at Vicksburg, Chattanooga, and, ultimately, in Virginia as General in Chief. A lotta bang for your bucks! With Tim Smith, from Memphis, Tennessee.
Tour Details and Registration Information.
---
Setting the World on Fire: George Washington in the French and Indian War, with Scott Patchan | July 26-30, 2022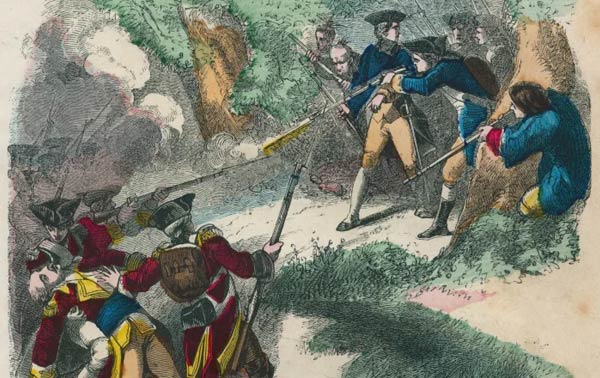 The journey of George Washington to his destiny as the "Father of His Country" is so immense as to demand seven volumes and nearly 5,000 pages of text from one of the world's most significant biographers and countless lesser works that have spread from the late 18th century to modern day. Indeed, this is the first of three Washington-themed tours we are featuring this year.
Tour Details and Registration Information.
---
Wizards of the Saddle, from Chattanooga, TN | August 16-18, 2022
Operations around Chattanooga and in middle Tennessee depended in large measure on supply lines, and there was no greater threat to the operational security of maneuvering or encamped armies than the operations of cavalrymen–the intelligence and interdiction missions of men like Joseph Minty, Joe Wheeler, Nathan Bedford Forrest, and others all affected commanders' decisions. With Lee White.
If you are interested in this program, please contact us.
---
Bragg's Chattanooga Strategy with Jim Ogden from Chattanooga, TN | August 18-21, 2022
---
Battle Along Antietam Creek with Scott Hartwig and Tom Clemens | September 9-11, 2022
---
Kentucky Invasion of 1862 with Darryl Smith from Danville, KY | September 29-October 1, 2022
---
Kings of the Mountain, The 1780 British Southern Campaign, from Spartanburg, SC | October 10-14 2022
Having failed to end the American rebellion in New England, British forces turned toward a southern strategy that hoped to pacify the colonies of Georgia, South Carolina, North Carolina, and Virginia. Entrusting the control of British forces to its most experienced commander, Charles Cornwallis, and an enthusiastic and capable group of subordinates such as Banastre Tarleton, Lord Rawdon, and Patrick Ferguson, Tory loyalists proceeded to subdue the American countryside, resulting in some of the most severe and inhumane combat and terrorism in American history. With Gary Ecelbarger and Scott Patchan.
If you are interested in this program, please contact us.
---
My Old Kentucky Home, A Broad History of the Blue Grass State with Neil Mangum | October 21-29 2022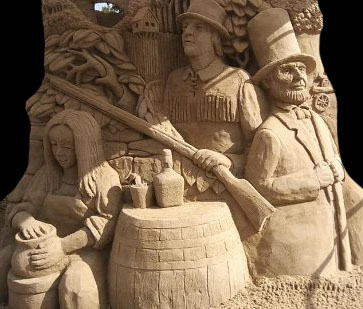 In 1860–1861, two natives of Kentucky were elected President, and one ran but was not elected. Two other dominant politicians, including "The Great Compromiser" and the architect of the Crittenden Compromise, also were representatives of the Bluegrass State. Long reputed for fast horses and rightfully famous for Bourbon whiskey, the state gave us Kentucky Fried Chicken and the "Louisville Lip"—Muhammed Ali. In baseball, no place is more famous than the factory making the "Louisville Slugger" bat and the home of the first American baseball team—the Cincinnati Red Stockings—just four years after the Civil War.
Tour Details and Registration Information.
---
America's Greatest Warrior? General George Thomas in the West with Brian Steel Wills | November 4-10, 2022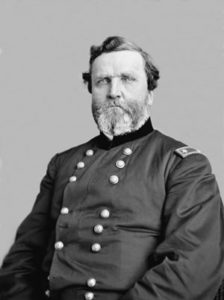 There are some people who just keep appearing in the center of things. In the American Revolution, British peer Lord Charles Henry Cornwallis seemed to be in every major military engagement of the war. So, too, it is with George Henry Thomas in the American Civil War. If the war is won in the West, then Thomas by definition plays a key role. Some historians of note, such as Thomas Buell (Warrior Generals) and Albert Castel (Articles of War), have suggested that Thomas may have been the best officer in the Civil War. What does his contemporary biographer think?
---
Atlanta Campaign on the Weekends, Part 6: Fighting for Atlanta with Bob Jenkins | November 11-13, 2022
---
Revolutionary Georgia: Kettle Creek, Briar Run, Savannah and the Coast, with John Derden, from Pooler, GA | December 1-4, 2022
---
Washington's Desperate Gambit | December 7-11, 2022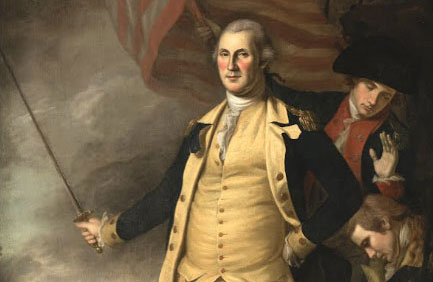 By the end of 1776, the American Revolution was on its last legs. Continental Army Commander George Washington had been defeated around New York and had been chased from New Jersey. With failure permeating his diminishing ranks, he escaped with a dispirited army to Pennsylvania along the banks of the Delaware River. With the British and their hired mercenaries from the German state of Hesse, the Hessians settled in for the winter and Christmas in barracks in Trenton and in Princeton. Washington conceptualized a bold and risky plan to inspirit his dissolving force: He would attack the Hessians. His efforts would reignite the revolution and inspire the Continentals into the critical year of 1777. With Gary Ecelbarger and Scott Patchan from Princeton, NJ.
Tour Details and Registration Information.
---
To the Bitter End, North Carolina in 1865 | February 16-20, 2023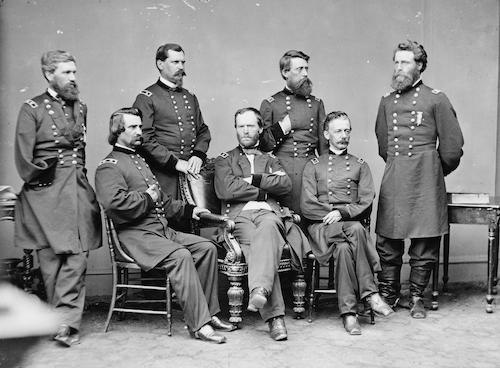 After refitting his force, Sherman was called to bring his forces north to join the two Federal armies besieging Petersburg. Sherman agreed to march through South Carolina and North Carolina to destroy the remaining industrial infrastructure in the eastern Confederacy. This program picks up Sherman after he has moved through South Carolina from Cheraw and brings him north into North Carolina from the engagement at Monroe Crossroads through the last major battle of the war at Bentonville and the surrender of the Confederate forces at Bennett Place. With Wade Sokolosky from Fayetteville, NC.
Tour Details and Registration Information.
---
Discover Alabama, A Frontier History to Star Wars with Mike Bunn and Norm Dasinger, from Mobile, Alabama | March 10-17 2023
I love America and am constantly enlightened as I move through her diverse and interesting history. BGES created an Americana series to feed that natural wanderlust and enduring curiosity—we have done Route 66, we did Texas, and are doing Lewis and Clark and the state of Kentucky later this year. We have and will continue to do additional themes. Now our attention turns to the state of Alabama.
Tour Details and Registration Information.
---
War on the Lower Mississippi with Parker Hills and Len Riedel from Slidell, LA | March 26-30, 2023
In early 1862, Federal successes in Kentucky and Tennessee, Missouri and Arkansas turned eyes toward the advancing Federal hordes. Far to the south, the South's largest and most commercially successful city New Orleans was perceived to be secure. Sadly for them less than 3 weeks after Shiloh, New Orleans would fall to a naval attack up the Mississippi River. As the Federals moved north Baton Rouge and Natchez also were occupied then there was Vicksburg.
---
The Overland Campaign Pt 1, The Crossing of the Rapidan through the Battle of Harris Farm with Gordon Rhea from Fredericksburg, Virginia | April 2023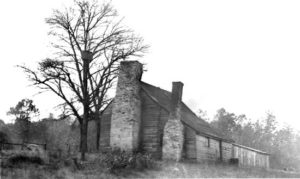 Following Gettysburg, Confederate General Robert E. Lee sent his first Corps west to aid General Braxton Bragg and he settled down to a conservative winter with some relatively minor engagements. In the same time, western hero, Major General US Grant continued a string of successes culminating at Chattanooga in November 1863. Grant was promoted to Lieutenant General and give overall command of all the US armies. He then came east and after making adjustments for the Spring 1864 campaigning season he settled in with the Army of the Potomac.Early in May, he ordered Major General Meade, Commander of the Army of the Potomac to strike tents and cross the Rapidan River. Lee encamped near Gordonsville and observing from Clark Mountain moved to engage. It would be the decisive campaign in the east. This program led by the Gordon Rhea, the nation's preeminent Overland Campaign historian and author of 7 award winning books related to the campaign originally scheduled this as a two tour, 10 day study; but with COVID after 3 reschedulings it was conducted with a diminished cohort of hearty travelers. He agreed to offer this again to allow folks who got spooked by COVID to attend this and Part 2 which is being conducted June 5-10, 2022 from Richmond–space remains for that tour. Another Part 2 is dependent upon the demand to this program and the need to allow folks to complete the entire program in sequence. Don't miss this legend in the Civil War community–he writes well, on the battlefield he is even better.
Tour Details and Registration Information.
---
The Trail of Tears, The Cherokee Removal with Jim Ogden, from Oklahoma City, OK | May 6-14, 2023
---
The Pony Express: A Romantic Failure with Neil Mangum, from Kansas City, KS | July 9-18, 2023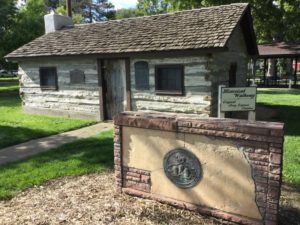 California was hot–gold had made fortunes and increased migration across the trails as word spread of the boundless wealth. California organized so rapidly that it achieved statehood almost immediately. With banks and other related businesses in the new capital city of Sacramento and the port of San Francisco close by decisions made by important people and people who wanted to become important were the limiting factor. The western frontier was Missouri and the distance to the remote California settlement was nearly 2,000 miles–the California, Mormon and Oregon Trails were already well worn and so a few entrepreneurs conceived a never ending trail of lathered up ponies and riders along the trail covering some 200 miles a day–stops were planned, riders recruited, switching stations with remounts established and customers solicited. All dependent upon a leather mail pouch, the integrity and skill of young ambitious riders–10 days from St. Joseph Missouri to Sacramento California.
You cannot begin to imagine the magnitude of the task until you have seen it and ridden it–we're gonna and we will do it in the same time as a single run. The contrasts, the terrain, the loneliness even today is a profile in American ingenuity and character. I guarantee you will be in awe. Of course the concept failed and was out of business within a few years–killed by the telegraph and ultimately doomed by the transcontinental railroad–a Civil War distracted from the wealth generating activities of the fifties. Still of the most important lessons of the century the concept ranks high as an American initiative–at another time it might have worked. Mount up!
Tour Details and Registration Information.
---
Refund and Cancellations
BGES is an educational organization. All registrations are open-ended and may be refunded if circumstances require the client to cancel. The general policy is a 100% refund for cancellations made before the event. Penalties are not usually assessed unless nonrefundable vendor costs are incurred. All refunds are determined and approved by the Executive Director of the BGES.