BGES 2021/2022 Program Schedule
BGES Resumes Tour Schedule April 21st in Dalton, Georgia.
The BGES Board of Directors and medical work group has approved our reentry into the tour programming with specific restrictions to ensure compliance with Federal, State, Local and Liability insurance requirements. As those are loosened BGES will similarly loosen these in due course and as rapidly as deemed prudent. COMPLIANCE WITH ALL RESTRICTIONS IS REQUIRED FOR ALL REGISTRANTS–NO EXCEPTIONS. Failure to comply will result in suspension of the right to register and participate in future BGES programs while health restrictions remain in place. The Program manager may ask any non compliant participant to leave the tour and the limits of BGES' liability will be to refund the registration fees paid by the participant.
The following operational restrictions will be in place and are subject to change on short notice. Any previously registered participant who cannot or does not wish to comply with these requirements may receive a refund prior to the event.
1. Group transportation is reserved for immunized registrants. Every person in the vehicle including the driver and historian must be vaccinated with at least one vaccine having been received at least 14 days prior.
2. Each registrant must provide either the original or a clear photo copy of their evidence of vaccination when they check in for the program or prior to the event by providing evidence, as requested, to the BGES Executive Director via PDF or JPEG image.
3. Registrants without vaccinations for whatever reason may register but will be required to socially distance at all times, remain masked whenever with the group and must wear a hunting vest that will be provided. This is for their safety as well as the safety of others.
4. Vaccinated individuals may ride in BGES provided van or bus transportation. Fifteen passenger vans will be limited to 10 riders–there will be an empty seat in each row with two empty in the last row. Twelve passenger vans will be limited to eight riders (nine if a couple traveling together sits in the back row). Mini buses and regular buses may be filled to capacity.
a. Masks will not be required in the BGES provided transportation.
b. Vaccinated registrants will be provided with clorox wipes to keep their surfaces clean and will be offered plastic and or latex gloves to minimize problem surface contacts.
5. Unvaccinated registrants must provide their own transportation to and from stops. BGES is not responsible for any content shared with riders that may be missed by the following individual registrant; however, primary interpretation will not take place outside of the common assemblies. BGES will provide access to gloves and clorox wipes to assist unvaccinated individuals in maintaining a safe environment.
6. Each participant will have their temperatures checked by a scan thermometer in the morning before starting the tour.. Any participant with a scanned temperature of 100.0 degrees or more will be tested a second time five minutes later and if still at or above 100.0 degrees will receive a vest and will be treated as an unvaccinated person. They must either remain at the hotel, provide their own transportation and follow the BGES transportation, or agree to wear a mask and social distance at all times for the remainder of the tour. If the client, wishes to leave the tour then a refund at the discretion of the Executive Director will be granted. At the early BGES tours we will have a medical doctor or emergency nurse with us and their medical opinions will carry appropriate weight as to the registrants status for the remainder of the tour. We will make every effort to accommodate every registrant consistent with the comfort of the group as a whole.
7. Vaccinated participants will not be required to mask in the fields.  Unvaccinated members of the cohort must wear masks if they are not going to socially distance from the group.  They may unmask in the fields if they maintain at least 6 feet distance from others in the cohort.  At battlefields with mixed crowds that include people not in our cohort, all members of the cohort will wear a vest to maintain group integrity.  BGES support staff can then work with the general public to preserve the safety of the cohort.
8. Vaccinated registrants can share a meal table with other vaccinated registrants in compliance with the restaurant's requirements. Registrants without a vaccination must remain socially distanced and cannot share a table with a vaccinated registrant who is unmasked and eating.
These restrictions are necessary at this time to gain permission to resume our tours–without them we would be required to remain shut down. We are anxious, as you are, to resume our tours and get back to normal. Compliance with these restrictions will permit us to do that sooner rather than later and we thank you for your understanding. We are hopeful that these will not be necessary by the start of the summer. Only time will tell–clearly the way forward in the short term favors vaccination as our most important condition.
Revised in accordance with Presidential and CDC Guidance as of May 13, 2021
---
BGES conducts its flagship "Civil War Field University" by design for small groups usually traveling in vans to facilitate maximum access where buses cannot go. By keeping the groups small—usually between 8 and 20 people—BGES provides a stimulating and invigoratingly personal experience available from no other organizations offering Civil War tours.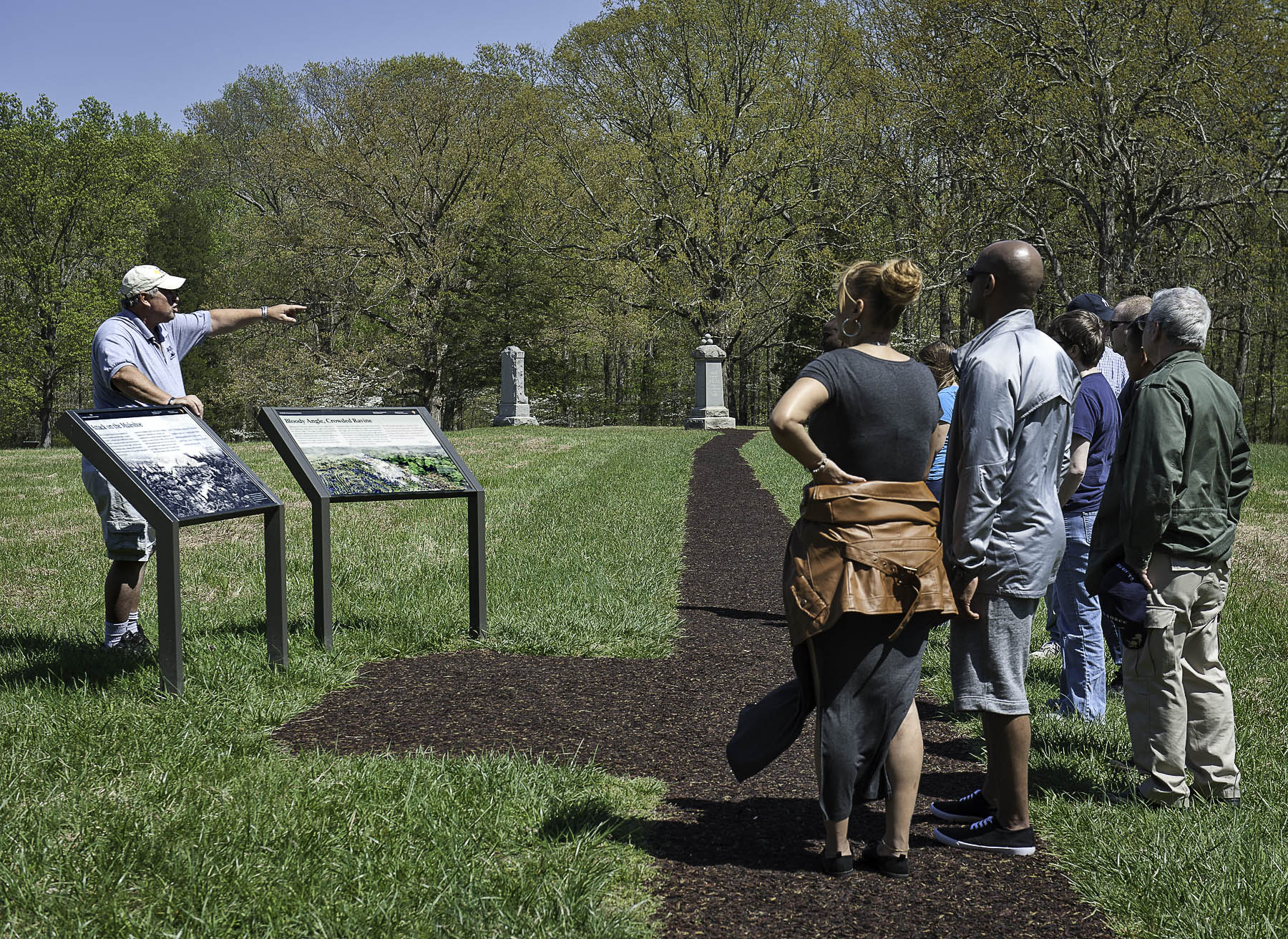 As a nonprofit, net proceeds underwrite charitable and educational activities of the organization. The reputation of BGES has caused it to be sought nationally and internationally for educational and leadership training, attracting some of the nation's most respected historians and scholars both as members and teachers.
Inclusions
BGES trips offer a range of amenities that vary by the type of tour and the accessibility of resources. Field maps are often designed and used, reading books are usually featured, and suggested reading lists help interested persons prepare for the study to follow. Included meals are listed for each program. Lodging is usually not included unless the tour includes overnight stays away from the headquarters hotel.
Browse our list of upcoming tours on this page. Follow the links for detailed descriptions, itineraries and registration information.
Our 2021 Schedule
Shiloh, Bloody April | May 12-15, 2021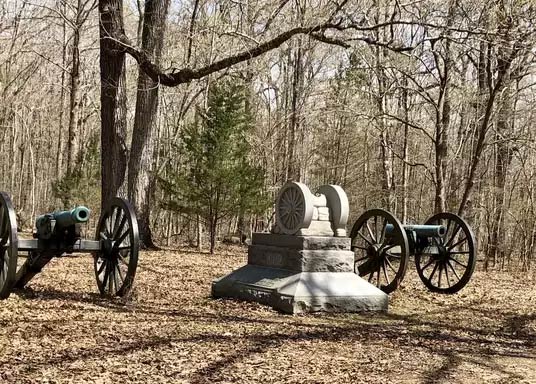 No battle in American history more shocked the senses than the two days of battle on the banks of the Tennessee River near the Mississippi and Tennessee border. At Shiloh more soldiers were killed than in all the American wars to date combined. Here, the forces of two Federal commanders–U. S. Grant and William T. Sherman–were absolutely and totally surprised and nearly destroyed. The ramifications could have deprived the Union of the services of the two ultimate architects of Union victory three years later. Visit and walk the grounds of this remote and pristine battlefield and the antebellum community. Even 159 years later, the name Shiloh, which means "place of peace," is emblematic of savage warfare! With Greg Mertz from Pickwick Landing, TN

Tour Details and Registration Information.
---
Not Welcome Here: Gentleman Johnny Burgoyne Invades New York | June 2-6, 2021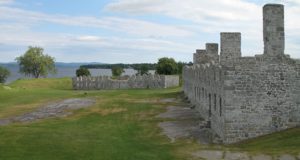 If Gettysburg is the turning point of the Civil War, Saratoga is the same in the Revolutionary War. Facing a complicated and dangerous British invasion from Canada, the American forces fought and defeated the component parts of Gen. John Burgoyne's mixed British and Native American forces.
Our tour will examine Burgoyne's plans and then probe each expedition individually. We then arrive at Saratoga and examine the two significant battles that resulted in the surrender of the British army and the subsequent alliance of the French with the Americans. This is the decisive campaign of the American Revolution, and you should understand it. With Scott Patchan, from Lake George, New York.
Tour Details and Registration Information.
---
Custer's Trail | June 20-29, 2021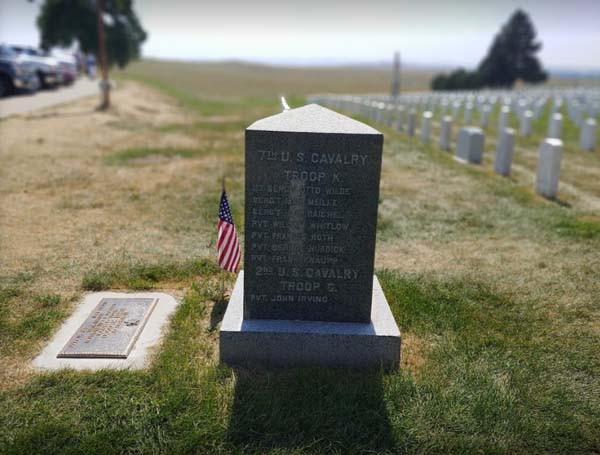 George Armstrong Custer is one of America's most compelling historical figures. Personified by actors such as Errol Flynn, the flamboyant Custer rose to fame in the Civil War but eventually became a tragic  American icon with his "Last Stand on Greasy Grass Ridge along the banks of the Little Bighorn River." This special program follows Custer on his last campaign from Fort Abraham Lincoln to the defeat at the Little Big Horn and then returns taking in some fabulous American sites such as Mount Rushmore, Deadwood, Devil's Tower, and Crazy Horse Memorial. A real "Bucket List" experience. With Neil Mangum from Bismark, ND.
Tour Details and Registration Information.
---
All's Fair in War, Streight's Raid & Forrest's Bluff | June 25-27, 2021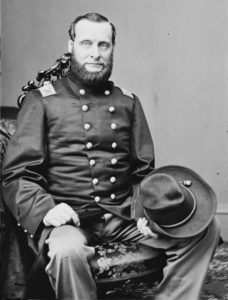 There is no disputing that Nathan Bedford Forrest is one of the most important figures in the Civil War. Long reviled for his brief association with the KKK after the war and his career as a slave trader, no event is more controversial than his alleged massacre of black soldiers at Fort Pillow. All that aside, he was a daring and usually successful cavalry officer whose ferocity on a battlefield earned him the nickname "That Devil, Forrest."
This program through northern Alabama tracks the pursuit, interdiction, and capture of Union Gen. Abel Streight's Union force as it trekked on mules from Eastport Mississippi toward Georgia. Controversy surrounds the purpose of the raid. Was it a poorly conceived attack against southern resources or a clever distraction from Grant's master plan to take Vicksburg? With Brian Steel Wills and Norm Dasinger Jr, from Gadsden, Alabama.
Wills is the Director of Kennesaw State University's Civil War Center and Forrest's biographer. Dasinger is an Alabama and southern historian.
Tour Details and Registration Information.
---
A Historian's Reflections on the First Day at Gettysburg | July 9-11, 2021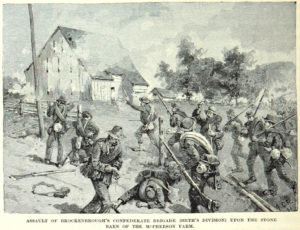 While Gettysburg is perhaps the most storied of any Civil War battle, and while hundreds of historians have written about the battle, there's one Gettysburg expert who stands head and shoulders above the rest–and he's your guide for this tour. Scott Hartwig served as Supervisory Historian for the Gettysburg National Military Park for twenty years. During his career, he won the NPS's Freeman Tilden Award for excellence in interpretation, and he was the KEY Player in the new visitor center interpretative experience. On this tour, Scott shares his unique insights into July 1, the day that the great combat was joined. You can take any tour of Gettysburg, but it isn't often you will get a chance to take it with Scott. With Scott Hartwig, from Gettysburg, Pennsylvania.
Tour Details and Registration Information.
---
The Retreat from Gettysburg | July 11-15, 2021
For nearly a month, Confederate forces had brought the war to Pennsylvania, and then for three days more than 52,000 men had been killed, wounded, or captured around the town of Gettysburg. Shattered and with ammunition exhausted, and pressed by a victorious Union army, Gen. Robert E. Lee had to extract his army, supplies, wounded, and prisoners and return to Virginia. This program moves in the footsteps of Lee's army and the adventurous but cautious Federal pursuit to the banks of the Potomac River, where high waters trapped Lee at Williamsport. Exciting, dramatic, and comprehensive. With Parker Hills from Gettysburg, PA.
If you are interested in this program, please contact us.
---
A Weekend with Historian Dennis Frye, John Brown and Stonewall Jackson | July 31 – August 1, 2021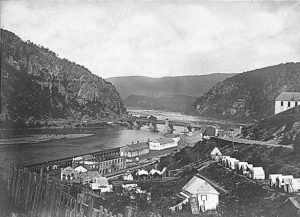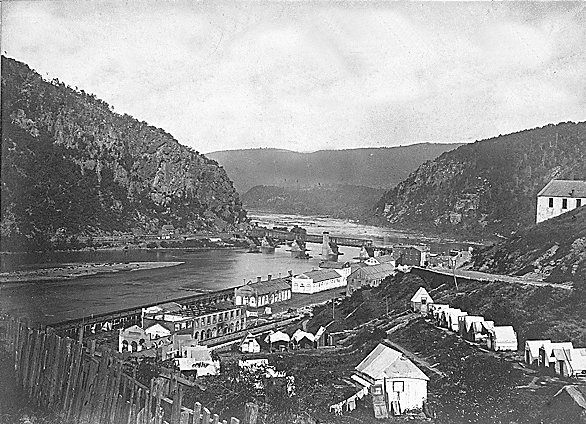 Dennis Frye is a man of western Maryland, born, raised and employed in and around Sharpsburg. From earliest days he has lived in and mastered the nuanced and fabled history of the area where Maryland, West Virginia and Virginia come together. His career was as the Chief Historian and Harpers Ferry National Park and his life's work is the preservation of Civil War sites in the midst of modern expansion. Join Dennis as he presents two of the area's most important events: The John Brown Raid of 1859 and Stonewall Jackson's capture of Harpers Ferry in 1862.
In these two "Days of History," Dennis will focus on the seminal event that lit the fuse for Civil War–the attempted Slave uprising led by the wild-eyed and purposed avenger, John Brown.  A man whose propensity for violence against slavery and slave holders immortalized him in the annals of the freedom movement.  Conversely the next day will find us immersed in the military experiences of Stonewall Jackson primarily in and around the 1862 Maryland Campaign–spending a morning on Schoolhouse Ridge overlooking Harpers Ferry and then the afternoon with Stonewall in and around the North, East, and West Woods on the Antietam battlefield. A lot of insight into two of America's most intriguing figures. With Dennis Frye, from Harpers Ferry, WV.
Tour Details and Registration Information.
---
The Real Horse Soldiers, Grierson's Raid | August 11-14, 2021
In the spring of 1863, a Federal cavalry force under the command of Col. Benjamin Grierson sliced through eastern Mississippi, creating chaos and consternation within this deep southern state. With Federal troops under Gen. U. S. Grant angling to cross the Mississippi River to get at Vicksburg, this ride–which has been romanticized by John Wayne and William Holden–turned the eyes of Confederate Gen. John Pemberton away from the Federal crossing near Grand Gulf and allowed Grant an uncontested operation. This is the first time Smith has presented the meticulously researched results of his study to a tour group–you'll have great access to private land as the secrets of his diary are revealed. With Timothy Smith from Jackson, MS.

If you are interested in this program, please contact us.
---
The Tullahoma Campaign | August 17-20, 2021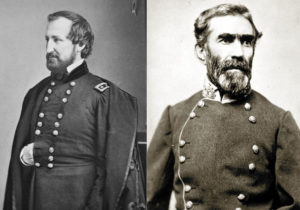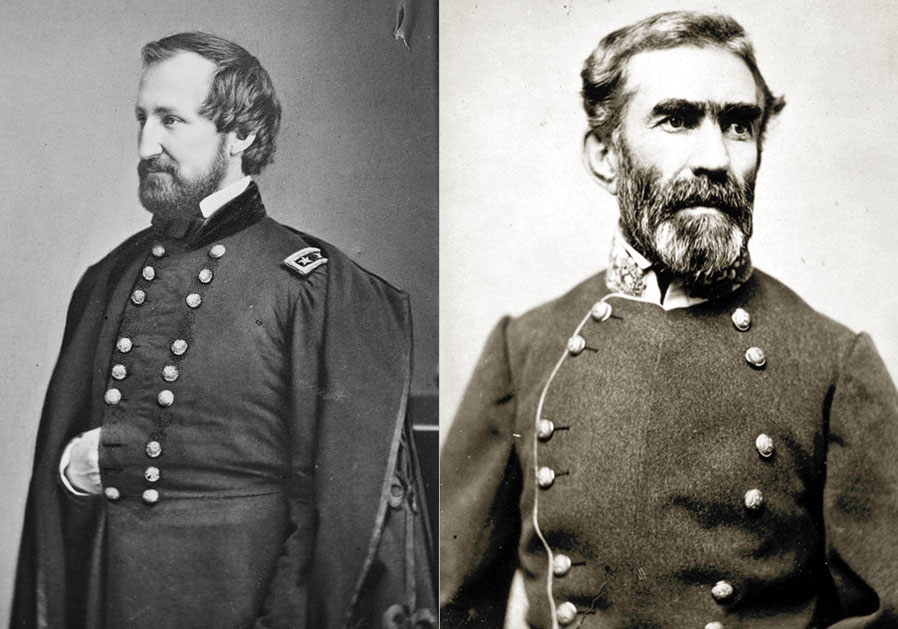 While hard and decisive combat was being waged in Mississippi and in Pennsylvania, the pace of military operations in Tennessee since the titanic fight along the banks of Stones River had ground to a halt. Union Gen. William Rosecrans contemplated an operation to eject the Confederate forces from Tennessee and to secure the key Confederate rail junction at Chattanooga. Rosecrans is one of the war's most interesting characters, but this plan did not fit President Lincoln's view of how the war should be ended. As the Tullahoma Campaign unfolds, you will see an effort unlike any other you may see studying the Civil War. A very interesting and overlooked campaign. With Jim Ogden from Murfreesboro, TN.
Tour Details and Registration Information.
If you are interested in this program, please contact us.
---
Civil War on the Ohio | August 27-29
The Ohio River was the key to middle America, cross it and the Civil War took on a whole new dimension for the North. Fortunately for them that formidable obstacle was never significantly breached due in large part to Kentucky's Union leaning neutrality that buffered Ohio from major military operations. There is much to see of Kentucky's Civil War and of Civil War Ohio along the river. Join us as western historian, Darryl Smith launches his BGES career with a study of Civil War Cincinnati and the two battles involving John Hunt Morgan at Cynthiana. Our Sunday morning wrap up takes you to the unheralded battle of Augusta, Kentucky. With Darryl Smith from Newport, KY (Cincinnati area).
If you are interested in this program, please contact us.
---
Sheridan Recovers the Valley | September 7-11, 2021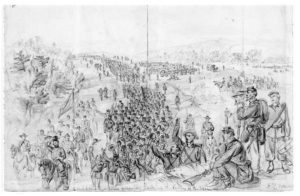 Following Hunter's Raid, he abandoned the Shenandoah Valley to Confederate Lt. Gen. Jubal Early, who for two months ruled the valley while probing into Maryland and Pennsylvania. The operations so scared the Lincoln Administration that they called on Grant to take dramatic action to neutralize the Confederate threat before the coming presidential election of 1864. Grant's solution was to assign Maj. Gen. Phil Sheridan to command the district. His military operations ruined Early's reputation and denied the assets of the valley to Lee's besieged army at Petersburg. This program focuses on his operations in September and October 1864. With Scott Patchan and Gary Ecelbarger from Winchester, VA.
Tour Details and Registration Information.
---
The Central Plains Indian Wars | September 17-25, 2021
The promise of free land and wealth in the west near Santa Fe and the Nebraska & Colorado territories sparked an unprecedented migration west with a concurrent need to protect settlers from the free-ranging lifestyle of various Indian tribes. Originating out of Independence, Missouri, this program will thoroughly ground you in life on the American frontier in the 19th century both before and after the Civil War. As we move into the heartland of the Great Plains of Kansas, you will see great names in American history such as Dodge City, Fort Leavenworth, and the important string of forts manned by U.S. cavalry who would be charged with keeping the westward trails free from Indian interference. This is an important American history story told by a fabulous American history storyteller. With Neil Mangum from Kansas City, MO.
If you are interested in this program, please contact us.
---
Revolutionary War 101: The Shot Heard Around the World, Boston, Lexington, and Concord | October 1-3, 2021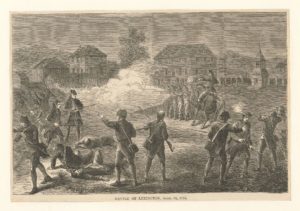 The American Revolution burst into full reality in April 1775 with the fighting at Lexington and Concord. In the wake of the Boston Tea Party, the British government closed the maritime port of Boston and the area around it. The ramifications were extraordinary and, with martial law in effect in the area, the movement of British soldiers on punitive expeditions inflamed a region that was fertile for rebellion. A wonderful "on the ground" introduction to the causes and events that brought on America's revolution. With Len Riedel, from Concord, Massachusetts.
Tour Details and Registration Information.
---
To the Bitter End, North Carolina in 1865 | October 9-13, 2021
After refitting his force, Sherman was called to bring his forces north to join the two Federal armies besieging Petersburg. Sherman agreed to march through South Carolina and North Carolina to destroy the remaining industrial infrastructure in the eastern Confederacy. This program picks up Sherman after he has moved through South Carolina from Cheraw and brings him north into North Carolina from the engagement at Monroe Crossroads through the last major battle of the war at Bentonville and the surrender of the Confederate forces at Bennett Place. With Wade Sokolosky from Fayetteville, NC.
If you are interested in this program, please contact us.
---
Washington's Desperate Gambit | October 13-17, 2021
By the end of 1776, the American Revolution was on its last legs. Continental Army Commander George Washington had been defeated around New York and had been chased from New Jersey. With failure permeating his diminishing ranks, he escaped with a dispirited army to Pennsylvania along the banks of the Delaware River. With the British and their hired mercenaries from the German state of Hesse, the Hessians settled in for the winter and Christmas in barracks in Trenton and in Princeton. Washington conceptualized a bold and risky plan to inspirit his dissolving force: He would attack the Hessians. His efforts would reignite the revolution and inspire the Continentals into the critical year of 1777. With Gary Ecelbarger and Scott Patchan from Princeton, NJ.
If you are interested in this program, please contact us.
---
The 1864 Overland Campaign Part 1: Grant versus Lee | October 18-23, 2021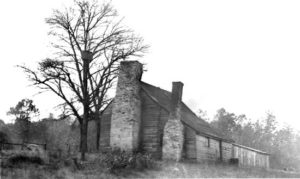 U.S. Grant was brought to the East to confront and defeat the Confederates' legendary leader, Robert E. Lee. For nearly two years, Lee had out marched, out thought, and out fought five commanders, having only been checked at Gettysburg in July 1863. Conversely, Grant had captured two Confederate armies and pushed the Confederates out of Mississippi and Tennessee. Elevated to the command of all the Union armies with the rank of Lieutenant General, his mission was to win the war before the next presidential election. Commencing at the start of May 1864, Grant would batter and be battered by the aggressive Confederate commander. Six weeks later, Grant would find himself facing a considerably weakened Lee in front of Petersburg–mission not quite accomplished but pretty impressive. With Gordon Rhea.
Tour Details and Registration Information.
---
Understanding the Seven Days Campaign, with Paul Severance | October 28-31, 2021
The Confederacy's most famous general, Robert E. Lee, began to earn his reputation with this brilliantly conceived but poorly executed effort to destroy the Federal army under the command of Gen. George McClellan. Following his appointment in early June 1862, Lee began to plan a way to isolate the docile Federal forces with an operation that would destroy a key element of the Federal force that was isolated north of the Chickahominy River, and then entrap the remainder between the York and James Rivers. Using maneuvering blocks of Confederate troops moving along intersecting roads leading from Richmond, Lee hoped to chop up the surprised and retreating Federals. What did Lee intend and why did it fail? You will find out. With Paul Severance and Len Riedel from Sandston, VA.
If you are interested in this program, please contact us.
---
The Atlanta Campaign on the Weekends, Chapter 3: "The Hell Hole," | November 3-5, 2021
As Grant ground his way south toward Richmond, Federal forces organized as an army group (Army of the Tennessee, Army of the Cumberland, and Army of the Ohio) in seven army corps, and a cavalry corps under William Sherman continued to thrust and parry against the Confederate Army of Tennessee under the command of Gen. Joseph E. Johnston. Here Sherman attempted to get behind Johnston's mobile defense and engaged in a series of battles north of Atlanta. With Robert Jenkins from Kennesaw, GA.
If you are interested in this program, please contact us.
---
The Atlanta Campaign on the Weekends Chapter 4: Confrontation at Kennesaw | November 5-7, 2021
Sherman had carefully marshaled his forces and maneuvered Johnston out of his mountainous fortifications, and now that the Western and Atlantic Railroad was in sight again, Sherman gambled on a reckless attack against that key communications feature and the Confederates holding the high ground. The assaults against Little Kennesaw and Big Kennesaw Mountains were worthy of a National Military Park. Scenic vistas reveal the expanse of the fields of operations, and the skyline of Atlanta from the heights of the mountains juxtapose all the chips that were on the table in this high-stakes operation. From this point on, Atlanta would be under direct assault. With Robert Jenkins from Kennesaw, GA.
If you are interested in this program, please contact us.
---
The Civil War in and Around New Orleans | November 12-15, 2021
In 1862, New Orleans was the largest city in the Confederacy, and before the Civil War it was a city of international dimensions. Wharves teemed with activity around cotton bales, and bankers from every major developed country in the world had a presence, with many nations having envoys and consulates in the town. How was it then that this city fell so quickly and was indeed allowed to fall in April of 1862? Once occupied, how did the Union military governors interface with the citizens and city leadership? This is a fascinating look at New Orleans as a key component of a growing nation and the means of protection that evolved over the years. With Len Riedel from Slidell, LA.
If you are interested in this program, please contact us.
---
Fortress Vicksburg | November 16-20, 2021
Abraham Lincoln had declared that "Vicksburg is the key." Noting that this formidable position situated on a hairpin turn of the Mississippi River closed essential access to the liberated and critical port of New Orleans, Lincoln knew that the landlocked northwestern states were economically dependent upon the river to survive, and he demanded that Union military operations be oriented toward achieving that end. Vicksburg was the primary obstacle in early 1863. This program focuses on the Union efforts to take Vicksburg once they arrived in front of the imposing earthworks. This physically rigorous program will climb the hills and descend into the ravines that made Vicksburg so imposing. With Timothy Smith from Vicksburg, MS.
If you are interested in this program, please contact us.
---
Death of an Army: The Battle of Nashville and the Long Retreat to the Tennessee River | December 3-5, 2021
Gen. John Bell Hood's grand invasion had ground to a halt in front of Nashville. Bled by missed opportunities and a devastating assault at Franklin nearly two weeks earlier, sorties near Murfreesboro had not brought any promise of success, and now Hood's army waited on the hills south of the Union occupied Tennessee capital city. General Grant was impatient for the final act and dispatched a relief commander to replace General Thomas. He need not have bothered. In two days of bloody fighting, the Confederate offensive was over, and the last major Rebel army in the West was wrecked and in headlong retreat to Mississippi. An instructive and interesting study of one of the most decisive battles of the Civil War. With Lee White, from Franklin, Tennessee.
If you are interested in this program, please contact us.
---
A Comprehensive Study Tour of the Battle of Fredericksburg | December 10-12, 2021
Ambrose Burnside was the new army commander, and he had been hired because his predecessor was not aggressive enough. After stealing a march on Robert E. Lee, he found himself positioned in front of Fredericksburg. If he crossed the river rapidly, he would be positioned between Lee and the Confederate capital of Richmond. What followed was mismanagement on a gross level, resulting in one of the American military's most tragic episodes. Come learn what the plans were, where they went awry, and what the long- and short-term consequences were. Less than 6 months later the armies were back again but Fredericksburg was no longer the target and was a meaningful distraction from a major movement of the Federal army under Joseph Hooker. Learn about the second battle of Fredericksburg and Salen Church. An insightful study with one of the nation's best leadership teachers teamed with one of the area's most knowledgeable historians. With Paul Severance and Greg Mertz, from Fredericksburg, Virginia.
If you are interested in this program, please contact us.
---
Our 2022 Schedule as it Develops
Where dates are given the programs are agreed at this time. Programs will be added as agreed.
"The March" | January 26-30, 2022
It is burned in the psyche of every Old South mind–SHERMAN. In late 1864, following his success in the Atlanta Campaign, General Grant's friend and trusted subordinate proposed a march with two wide wings sweeping over 60 miles wide for more than 200 miles against the southern port city of Savannah. This tour will put you in the footpath of the infamous march as experienced by the soldiers and residents. You will learn what it was and wasn't–legends will be addressed head on and you will determine for yourself what this was really about. With John Derden from Atlanta, GA.
If you are interested in this program, please contact us.
---
Burnside takes a foothold in North Carolina with Wade Sokolosky | February 2022
---
Unvexed to the Sea, the Mississippi River is Reopened | February 17-20, 2022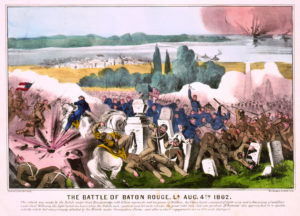 BGES completes its four-year series on the Vicksburg Campaign by showing the southern component of the campaign. Here we will start with the August 1862 battle of Baton Rouge and progress to the operations against Port Hudson. Made anticlimactic with the surrender of Vicksburg, this rarely done and easily overlooked component of the campaign to control the Mississippi River was real enough for the people who fought here. With Parker Hills from Baton Rouge, Louisiana.
Tour Details and Registration Information.
---
Discover Alabama, A Frontier History to Star Wars with Norm Dasinger and Mike Bunn | February/March 2022
---
The Mobile Campaign historians TBA | February/March 2022
---
America's Greatest Warrior? General George Thomas in the West with Brian Steel Wills | March 2022
---
The Atlanta Campaign on the Weekends: Part 5 Across the Chatahoochie River and Peachtree Creek by Bob Jenkins | March 2022
---
Failure and Success—Braddock and Forbes in the French and Indian Wars with Scott Patchan | April 2022
---
The Road to Appomattox with Rick Britton | April 2022
---
The 1864 Overland Campaign Part 2: Grant versus Lee | May, 2022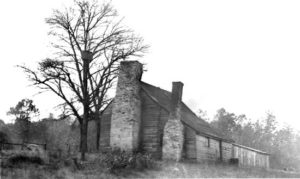 For the past 30 years, one man has defined the ultimate and decisive show down between the North's most successful general, U. S. Grant, and the South's most beloved figure, Robert E. Lee. That man is Gordon Rhea. For two years and until Gettysburg, Lee had easily defeated every Union commander aligned against him. He was both revered and feared, and the South could not be defeated as long as Lee and his army were in the field. Rhea has completed five books that define the six weeks of near constant combat from the crossing of the Rapidan River until the crossing of the James River. This tour covers fighting at the North Anna through the crossing of the James River. With Gordon Rhea.
If you are interested in this program, please contact us.
---
The Red River Campaign in Louisiana | May 17-21, 2022
With the 1864 presidential election on the horizon, politics, economics, and military necessity all clashed in this expedition deep into divided Louisiana. With a fugitive state government operating in the western part of the state and the forces of the United States occupying New Orleans, Baton Rouge, and the Mississippi River, the Union commander Nathaniel Banks was determined to liberate the remainder of the state and restore it in time for the election. With cotton coming to harvest and U.S. mills starved for product, it seemed the right move–but it wasn't. With Parker Hills.
If you are interested in this program, please contact us.
---
The Great Exploration: Lewis and Clark in the Pacific Northwest with Neil Mangum | June 2022
---
Civil War 101: Fredericksburg and Chancellorsville, Historian TBD | June 2022
---
Grant Moves South: A Star Ascends in the West | July 2022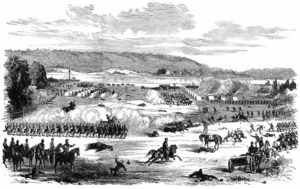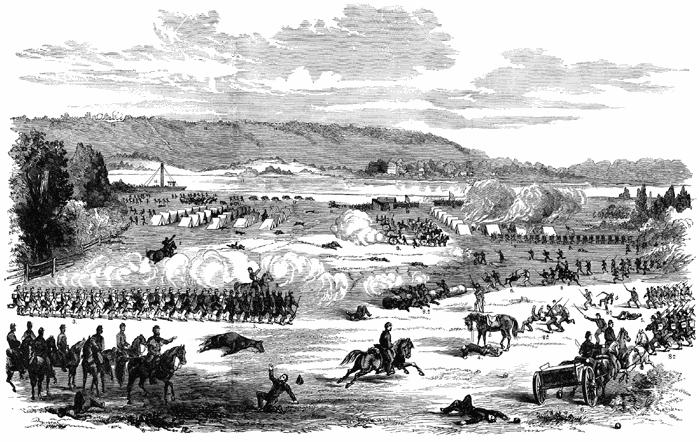 General Grant is the man who won the Civil War, yet he had a hard time establishing his credentials. This road trip follows Grant in his early Civil War exploits, from his nearly disastrous start at Belmont, Missouri; through Kentucky, Forts Henry and Donelson; his shelving, resurrection, and near ruin at Shiloh; through the siege of Corinth, Iuka, the battle of Corinth, and Davis Bridge. This fast-paced but insightful program helps you understand how Grant was positioned to tackle the greater challenges that would arise at Vicksburg, Chattanooga, and, ultimately, in Virginia as General in Chief. A lotta bang for your bucks! With Tim Smith, from Memphis, Tennessee.
Tour Details and Registration Information.
---
Civil War 101: Antietam, Historian TBD | July 2022
---
The Trail of Tears, The Cherokee Removal with Jim Ogden | August 2022
---
Battle Along Antietam Creek with Scott Hartwig and Tom Clemens | September 2022
---
Revolutionary War 101: Yorktown, Historian TBD | October 7-9 2022
---
Kings of the Mountain, The 1780 British Southern Campaign | October 2022
Having failed to end the American rebellion in New England, British forces turned toward a southern strategy that hoped to pacify the colonies of Georgia, South Carolina, North Carolina, and Virginia. Entrusting the control of British forces to its most experienced commander, Charles Cornwallis, and an enthusiastic and capable group of subordinates such as Banastre Tarleton, Lord Rawdon, and Patrick Ferguson, Tory loyalists proceeded to subdue the American countryside, resulting in some of the most severe and inhumane combat and terrorism in American history. With Gary Ecelbarger and Scott Patchan.
If you are interested in this program, please contact us.
---
My Old Kentucky Home, A Broad History of the Blue Grass State with Neil Mangum | October 2022
---
Corinth, Iuka and Davis Bridge with Parker Hills | November 1-5 2022
---
Atlanta Campaign on the Weekends, Part 6: Fighting for Atlanta with Bob Jenkins | November 2022
---
The Peninsula Campaign through Seven Pines with Len Riedel | November 2022
---
Revolutionary Georgia: Kettle Creek, Briar Run, Savannah and the Coast with John Derden | December 2022
---
Wizards of the Saddle | December, 2022
Operations around Chattanooga and in middle Tennessee depended in large measure on supply lines, and there was no greater threat to the operational security of maneuvering or encamped armies than the operations of cavalrymen–the intelligence and interdiction missions of men like Joseph Minty, Joe Wheeler, Nathan Bedford Forrest, and others all affected commanders' decisions. With Lee White.
If you are interested in this program, please contact us.
---
Refund and Cancellations
BGES is an educational organization. All registrations are open-ended and may be refunded if circumstances require the client to cancel. The general policy is a 100% refund for cancellations made before the event. Penalties are not usually assessed unless nonrefundable vendor costs are incurred. All refunds are determined and approved by the Executive Director of the BGES.