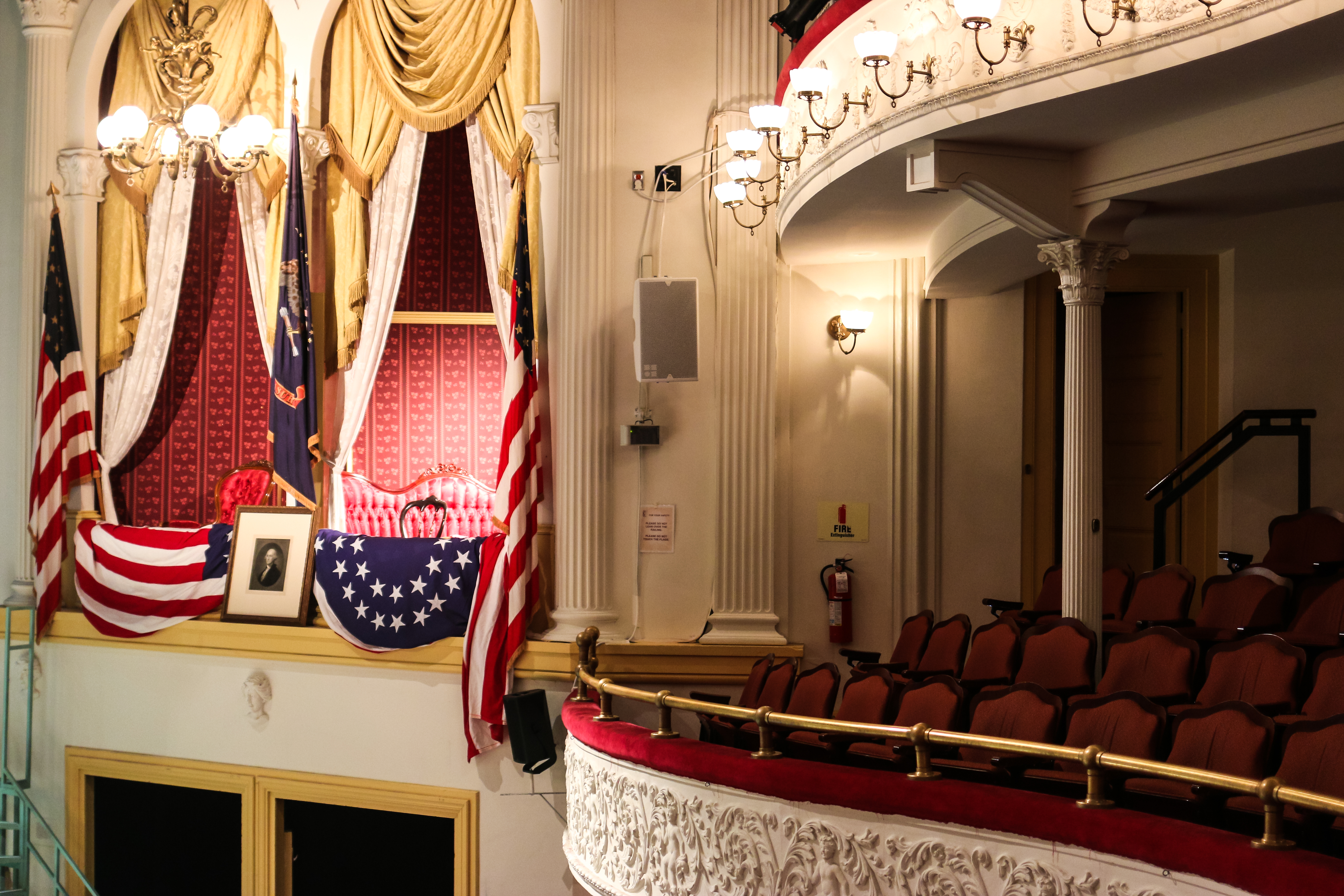 In 2009, BGES members accepted the challenge to fund the restoration of three flags that adorned President Lincoln's box the evening of April 14, 1865. One of the flags, the Treasury Guard's Flag, was torn when assassin John Wilkes Booth caught his spur on it when leaping down to the stage. The theater was at the time in the midst of a major renovation in preparation for the Bicentennial commemoration of Lincoln's birth. Then-NPS curator, Gloria Swift, noted during a BGES tour that no funds were available to do this important project. BGES asked for an estimate and provided more than $8,000 in funding to allow the flags to be available for the reopening. A reception and program were held for the BGES and other supporters after the project was completed. BGES received a color lithograph of the Presidential Box and a letter of appreciation from the Superintendent of the site. The flags are prominent in any visit to the theater today.
Here is an account of the dedication, complete with pictures as a downloadable pdf.
Here is a paper describing the complete details of this project, as a downloadable pdf.