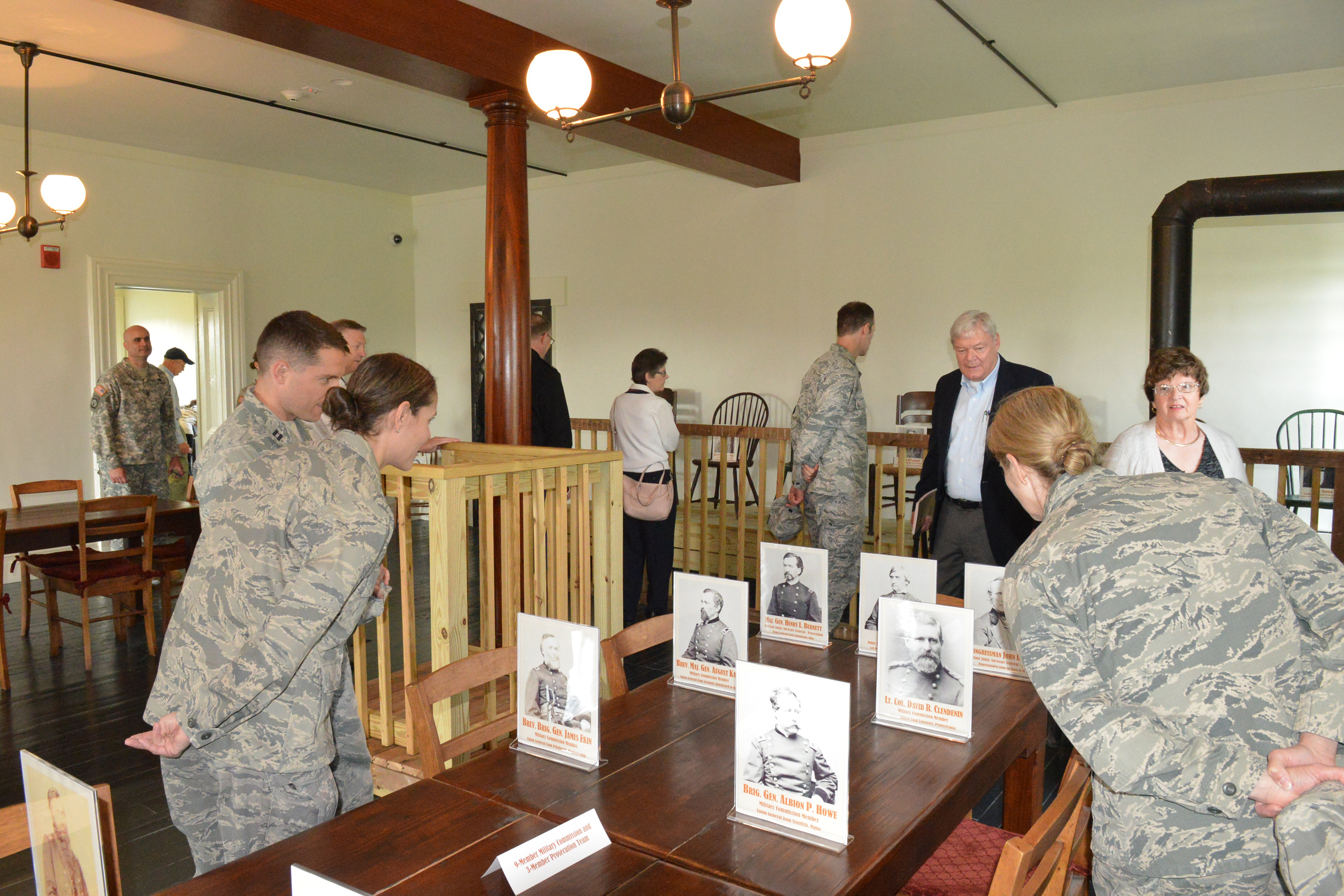 Over the course of a seven-week trial in 1865 at todays Fort Lesley McNair, in Washington, D.C., the Lincoln Assassination Conspirators—Lewis Payne, George Atzelrodt, David Herold, Mary Surratt, Dr. Samuel Mudd, Edmund Spangler, Samuel Arnold, and Michael O'Laughlen—were tried for "treasonable conspiracy." The subsequent execution of Payne, Atzelrodt, Herold, and Surratt was particularly controversial, as the government executed a woman—Mary Surratt—as a convicted conspirator, although evidence suggests she may have been no more than a bystander to Booth's long-standing plot to first kidnap and then later murder Lincoln.
The BGES is in final negotiations to complete the restoration and outfitting of the historic courtroom where the trial took place. The project includes acquiring artifact samples documented to have been in the courtroom, reconstructing furniture and bleachers that were present at the time, and providing approximately seven interpretive signs surrounding the gallows area. The execution and burial site adjacent to the courtroom will be interpreted. We will complete the project with a full color brochure that will be used to advertise the site and guide visitors. The projected funding need is $35,000, with completion expected in late 2019. A challenge grant has been pledged for the sponsorship of the interpretative signs and will be announced in due course.
This project is unique in that it is located on an active military installation (Fort McNair), with restricted public access. Because of government policy concerning "negative" historical events, the site has never been designated an Army museum, and while two-thirds of the building is used by the Army, the courtroom cannot be funded with taxpayer funds, and thus has been restored as donors can be found. While the proposed project has passed legal review and the scrutiny of the base commander, the project is viewed as a "gift." As such, it must be accepted by the Department of the Army. That approval level is at the Lieutenant General level, who is located in San Antonio.
BGES is preparing to submit the required donor documentation to the command authorities in October 2018.
Support for this project will be sought in terms of sponsors of specific components of the project. General support funding not earmarked for a specific item will fill any shortfalls and will cover necessary administrative costs. Click here to donate to the project.