---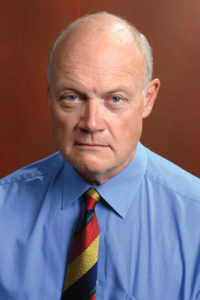 Duncan Anderson
This Australian Ph.D. heads the War Studies Department at Royal Military Academy Sandhurst, where he supervises an international staff of some of the world's best and brightest historical minds. Here they teach the major block of military history to the officer candidates for the British Army and Commonwealth countries. Frequently featured on historical programming, Duncan and his staff are all specialists in portions of world history. Duncan's scholarship is on the Pacific theater and in particular the fall of the Philippines and its redemption.
---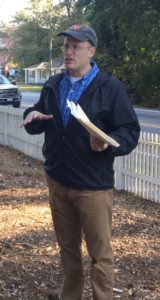 Keith Bohannon
A professor of history at the University of West Georgia, Keith specializes in U.S. Civil War history. He has led numerous tours of Eastern and Western Theater battlefields and worked a number of years as a historian with the U.S. National Park Service at Fredericksburg and Spotsylvania National Military Park and Chickamauga & Chattanooga National Military Park. He is the author of numerous essays published by both university and non-academic presses, including several that examine aspects of the Confederate Army of Tennessee.
---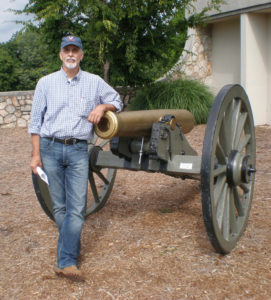 Rick Britton
A Charlottesville, Virginia-based author, historian, and cartographer, Rick has published over 200 articles and essays–the vast majority on the history of Virginia. He is is the author of the award-winning Jefferson: A Monticello Sampler, and 2015's Virginia Vignettes: Famous Characters & Events in Central Virginia History. He also teaches classes on the history of central Virginia, conducts battlefield tours, lectures frequently on a wide range of Virginia history topics, and illustrates maps for history books and websites. (To see a sampling of Rick's maps, go to the Mount Vernon website–www.mountvernon.org and select "Revolutionary War.")
---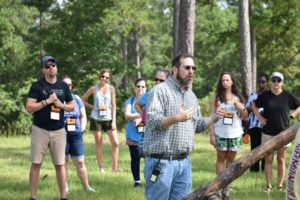 Mike Bunn
Mike has spent the entirety of his career as a public historian engaged in researching, writing about, and interpreting the rich history of the Gulf South region. A former interpreter at Fort Morgan State Historic Site, he currently serves as the director of Historic Blakeley State Park near Mobile, Alabama. He is a frequent speaker of historical topics throughout Alabama and beyond, an instructor of Civil War history with local continuing education programs, and guides tours associated with the Battle of Mobile Bay and the Campaign for Mobile. Among several books he has authored are Civil War Eufaula, and co-author of Battle for the Southern Frontier: The Creek War and the War of 1812.
---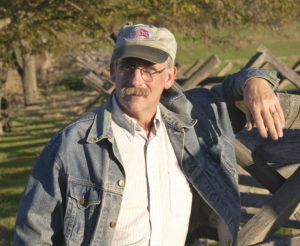 Tom Clemens
Tom is a retired college history professor, a certified Antietam Battlefield Guide, and president of Save Historic Antietam Foundation. He earned his Bachelor's and Master's degrees in history at Salisbury University and his Doctorate at George Mason University. His mentor and dissertation director was Dr. Joseph Harsh, a long-time Maryland Campaign scholar. Tom also edited the 1,800-page narrative written by Gen. Ezra Carman, the battlefield's first official historian. This work resulted in the three-volume study titled The Maryland Campaign of September 1862. In addition, Tom has written a monograph biography of Gen. Joseph K.F. Mansfield, published in Corps Commanders in Blue, as well as numerous magazine articles
---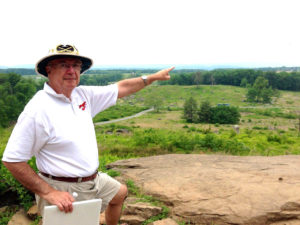 David Collins
David Collins, MD, studied American History as a youngster by walking battlefields and visiting historic sites in his native Mohawk Valley, of Upstate New York; and traveling on school vacations to Civil War battlefields. As an amateur historian and devoted Civil War buff, he has traveled extensively over the past 35 years, touring American battlefields here in the States and in Europe. As a student of science, he looks for scientific applications to the study of warfare and the battlefield, applying the fields of physics, chemistry, math, Earth Science, and geology. Dave is a cum laude graduate of Colgate University, where he majored in Physical Science, and a 1978 graduate of the Albany Medical College. His specialties include General Practice and Pediatric Anesthesiology, having finished a fellowship at the Boston Children's Hospital.
---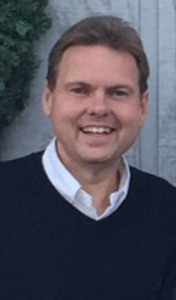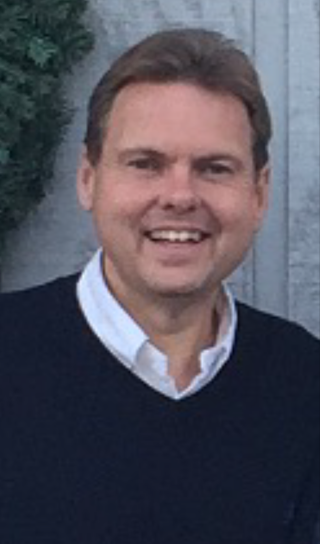 Norman Dasinger
A resident of Rainbow City, Alabama, Norman has led many tours of Civil War sites in Alabama, Georgia, and Tennessee. His interest in the war began when he and his father began researching their family history in the early 1980s. Finding several Confederate and Union ancestors, they set out to see the battlefields they had fought upon, a journey that led to multiple states. They, along with Norman's brother, joined the Sons of the Confederate Veterans and became active in the organization for years. While living in Paulding County, Georgia, then Alabama, Norman studied local battlefields and became active in interpreting them for various organizations. He continues to enjoy showing people the deep and rich history of locations in his state and surrounding areas.
---
John K. Derden, Ph.D.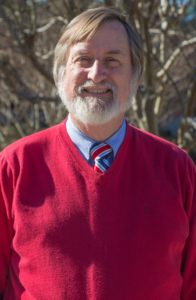 Dr. John K. Derden has been at East Georgia State College since 1973, first as a longtime professor of history, then chair of the Social Science Division. After retiring from full-time service in 2004, he remains in several teaching and administrative capacities at the college, including serving as Professor of Emeritus of History. He has co-authored and edited several books on local history, published articles on various topics as well as numerous book reviews, read papers to professional historical organizations, and given many talks to local history groups and area civic clubs. His most recent book is The World's Largest Prison: The Story of Camp Lawton. Since 1989, he has conducted Sherman's March tours of East Central Georgia; a Sherman's March tour from Atlanta to Savannah for Indiana State University; as well as several European tours.
---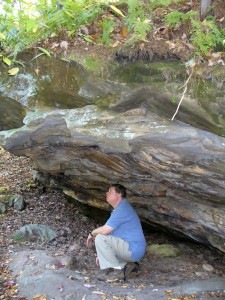 Robert M. Dunkerly
A historian, award-winning author, and speaker who is actively involved in historic preservation and research, Robert holds a degree in History from St. Vincent College and a Master's in Historic Preservation from Middle Tennessee State University. He has worked at nine historic sites and written seven books and over 20 articles. His research includes archaeology, colonial life, military history, and historic commemoration. Robert is currently a Park Ranger at Richmond National Battlefield Park. He has visited over 400 battlefields and over 700 historic sites worldwide.
---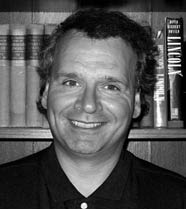 Gary Ecelbarger
One of the country's foremost authorities of the 1862 Valley Campaign, as well as the most prolific scholar of modern campaign literature, Gary has written four books about the campaign, two additional monographs, as well as at least a dozen articles and feature-length contributions in the nation's top Civil War magazines. His most acclaimed works are We Are In For It!: The First Battle of Kernstown and Three Days in the Shenandoah: Stonewall Jackson at Front Royal and Winchester. He also possesses deep knowledge in the Revolutionary War and the Atlanta Campaign.
---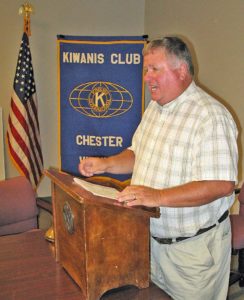 George L. Fickett, Jr.
A mapper, preservationist, and Civil War historian, George has been instrumental in helping to preserve 11 Civil War sites to date. A lifelong resident of Prince George's County, Maryland, his interest in the war began when he was nine years old, in 1959, while watching an episode of "Playhouse 90" about the Battle of the Crater. Fast-forward to 1972, when he became interested in the Bermuda Hundred Campaign in Chesterfield County, at a time when development was threatening Civil War sites at an alarming rate. Today he is recognized as the best local historian on the Bermuda Hundred Campaign, and its preservation and was featured in the December 2014 issue of Blue & Gray Magazine. But his biggest award was being recognized as a Civil War Historian by none other than Ed Bearss in July 2015. He serves as the President of Petersburg Battlefields Foundation, an Adviser for the Petersburg Area Regional Tourism Board, and a life member of the Petersburg Civil War Round Table.
---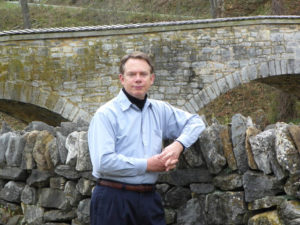 Dennis Frye
Dennis E. Frye retired after serving 20 years as Chief Historian at Harpers Ferry National Historical Park and another dozen years as a supervisory park ranger. For his service, Dennis earned the Department of Interior's "Distinguished Service Award," the highest honor of the department. Dennis also received the American Battlefield Trust's highest honor, the "Shelby Foote Award," and was granted the Nevins-Freeman Award for his years of scholarship and his national leadership role in battlefield preservation. He has authored 11 books and 104 articles, writing for every major Civil War publication. His latest books include: Antietam Shadows: Mystery, Myth & Machination and Confluence: Harpers Ferry as Destiny and September Suspense: Lincoln's Union in Peril. He has made numerous appearances on national television, including the History Channel, Discovery Channel, A&E, Fox News, Travel Channel, CSPAN, and Voice of America. Dennis also is a foremost Civil War guide, leading tours for the Smithsonian, National Geographic, the New York Times, and major universities. He is a native of the Harpers Ferry and Sharpsburg region. Today he owns and has restored General Burnside's post-Antietam headquarters, where President Lincoln held conference with Burnside.
---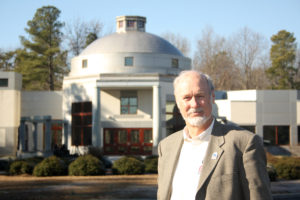 A Wilson Greene
A. Wilson Greene has been a public historian and battlefield preservationist for 45 years. He worked as a historian and manager for the National Park Service, was the first president of what is now the Civil War Trust, and finished his career as the founding director of Pamplin Historical Park & the National Museum of the Civil War Soldier. He is the author of seven books including A Campaign of Giants (2018), the first of three volumes covering the Petersburg Campaign.
---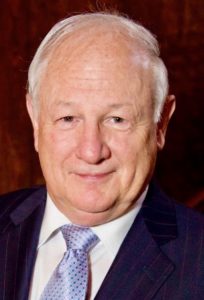 Clark B. Hall
A Marine combat veteran of South Vietnam, Clark has written and lectured widely on cavalry operations in the Civil War. He is a co-founder and past board member of the Chantilly Battlefield Association; Association for the Preservation of Civil War Sites, Inc.; and the Brandy Station Foundation. He has been awarded numerous battlefield preservation commendations, including the prestigious Lifetime Preservation Award, conveyed by the Civil War Trust. Clark has served since 1995 as Senior Managing Director for the Fairfax Group, a global security and investigative firm. He specializes in conducting complex internal inquiries for multinational corporations, major law firms, the World Bank, and sovereign governments. He resides in Culpeper, Virginia.
---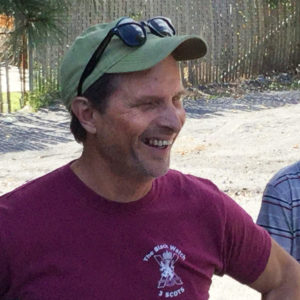 Scott Hartwig
Scott retired in 2014 after a 34-year career in the National Park Service. He was fundamental in the growth of Gettysburg's on-site interpretation and living history programming and the design of all aspects of the new Gettysburg museum/visitor center. He was co-writer for the Telly Award-winning park educational broadcasts "Gettysburg: The Soldiers' Battle" and "Gettysburg: The Face of Battle." He has authored numerous articles, essays, and books on Civil War subjects, and has appeared on the History Channel, Discovery Channel, and Pennsylvania Cable Network. He is the author of To Antietam Creek: The Maryland Campaign from September 3 to September 16, and is currently working on the second volume, tentatively titled, I Dread The Thought of the Place: The Battle of Antietam, which covers the battle and end of the Maryland Campaign.
---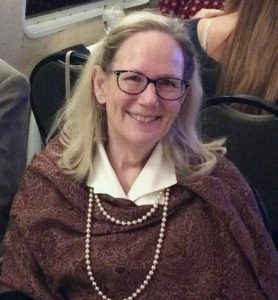 Mary Hatcher
Mary Hatcher received a BA in U.S. History from the University of Mary Washington, concentrating on the Civil War's impact on the civilian population. Between 1968 and 1979 she worked as a seasonal and permanent employee of the National Park Service, in living history interpretation and as a staff historian at Petersburg National Battlefield and Fredericksburg and Spotsylvania National Military Park. She has continued her association by volunteering at Wilson's Creek National Battlefield and Fort Sumter National Monument, and as an employee of Eastern National bookstores at both sites. Since 1993, Mary and her friend and colleague Jean R. Hutchinson of Charleston, South Carolina, have collaborated in "Straightlace Seminars," which offer programs that examine the impact of the War on the southern civilian population before, during, and after the conflict. She and her husband, Richard Hatcher III, reside in Mount Pleasant, South Carolina.
---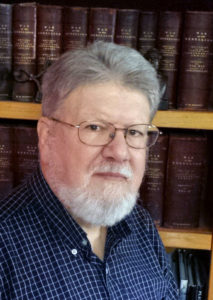 Richard (Rick) W. Hatcher III
Rick graduated from Virginia Commonwealth University with a BA in History. He began his long career with the National Park Service as a volunteer and seasonal employee at Richmond National Battlefield. Since then, he has worked at Fort Pickens-Gulf Islands National Seashore; Colonial National Historical Park; Kings Mountain National Military Park; and Wilson's Creek National Battlefield. In 1992 he accepted the position of Historian at Fort Sumter National Monument, which includes Fort Moultrie, and Charles Pinckney National Historic Site. Rick retired in 2015 and since has served on the board of the Fort Sumter-Fort Moultrie Historical Trust and as chairman of its History Committee since 2017. He is the author of The Campaign and Battle of Wilson's Creek and the forthcoming Thunder In the Harbor about Fort Sumter, and he has contributed to many other publications. He resides in Richmond, Virginia.
---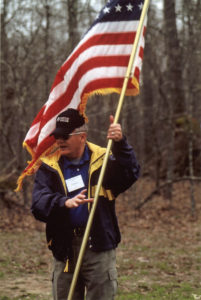 Parker Hills
A retired brigadier general, Mississippi Army National Guard, who also served almost 32 years as a Regular Army and National Guard officer, Parker is an expert on Mississippi battlefields. He has conducted the Military Staff Ride program for years for the state of Mississippi, conducts tours for Road Scholars (formerly Elderhostel), and is a corporate leadership trainer who founded Battle Focus. He is active in the preservation of Civil War battlefields and has served as president of Friends of Raymond and of Friends of the Vicksburg Campaign and Historic Trail. He was chair of the Mississippi Civil War Battlefield Commission and a member of the Mississippi Civil War Sesquicentennial Commission. He is the author of the BGES monograph, "A Study in Warfighting, Nathan Bedford Forrest and the Battle of Brice's Crossroads," co-author of the "Driving Tour Guide to the Vicksburg Campaign," and co-author of the prize-winning book Receding Tide, Vicksburg and Gettysburg, The Campaigns that Changed the Civil War. He has contributed a chapter entitled "Roads to Raymond" for Vicksburg: Mississippi Blitzkrieg, edited by Steve Woodworth, and his latest work, Vicksburg: Art of Commemoration, is an invaluable analysis of the art and architecture of the monuments at Vicksburg National Military Park.
---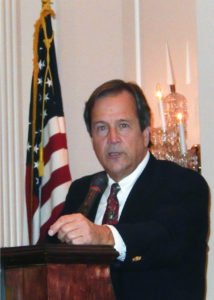 Sam Hood
Stephen M. "Sam" Hood is a member of the John C. Breckinridge Camp 100, Sons of Confederate Veterans, and the Cadot-Blessing Camp 126, Sons of Union Veterans of the Civil War. A graduate of Kentucky Military Institute and Marshall University, he is a veteran of the U.S. Marine Corps Reserve. He is a past president of the Board of Directors of Confederate Memorial Hall Museum in New Orleans and the Blue Gray Education Society of Danville, Virginia. Sam is the author of The Lost Papers of Confederate General John Bell Hood and John Bell Hood: The Rise, Fall, and Resurrection of a Confederate General, winner of the 2014 Walt Whitman Civil War History Book of the Year, the 2015 Albert Castel Civil War History Book of the Year, and the 2015 Bonnie Blue Society Book Award on Confederate Literature and Scholarship. He is a frequent speaker to Civil War history organizations, and his lectures have twice appeared on CSPAN-3 American History Channel. Sam resides in Myrtle Beach, South Carolina.
---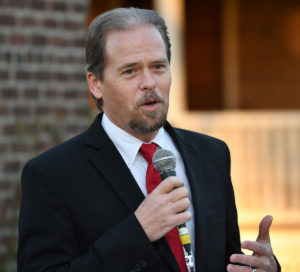 Eric Jacobson
The moving force behind the reclamation of the Franklin battlefield, Eric has served as the CEO of the Battle of Franklin Trust since 2014. He has cleared battlefield land, removed structures, and restored landscape while enhancing the interpretative experience of both the battlefield grounds and the historic Carnton Plantation. His books, including For Cause & For Country, The McGavock Confederate Cemetery, and Baptism of Fire, are the standard works on the battle and an excellent read.
TOURS: Hood's 1864 Tennessee Campaign Part 2: Sherman Heads to the Sea and Hood Moves North (November 13-16, 2018), with Lee White and Len Riedel
---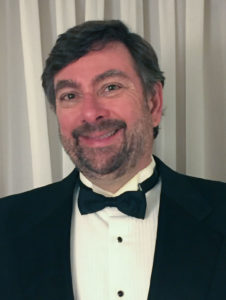 Robert Jenkins, Sr.
A Dalton, Georgia, lawyer whose passion for the Civil War has erupted with the knowledge he had ancestors who fought in the war, Robert is a passionate preservationist and a moving force in the region for the newly interpreted sites in northern Georgia. His research and two published books are part of a larger Atlanta Campaign series he hopes to do. A veritable fountain of knowledge, he is being increasing sought out for tours and educational programs.
---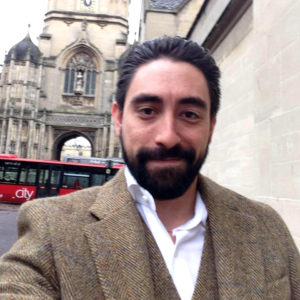 Jonathan Krause
Dr. Jonathan Krause received his B.A. in History from the University of California, Riverside, before going on to do an M.A. and Ph.D in the War Studies Department at King's College, London. He has taught at a range of both higher education and professional military education institutions, including the University of Oxford and the Joint Services Command and Staff College at Shrivenham. Jonathan's current research focuses on the anticolonial rebellions in Africa and Southeast Asia during the First World War, funded by the Arts and Humanities Research Council. Jonathan is a research fellow at the University of Oxford and teaching fellow in the history of modern warfare at King's College London.
---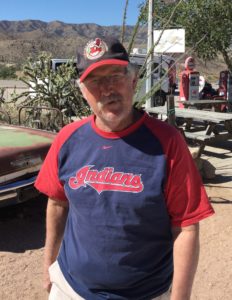 Neil Mangum
One of the nation's foremost Indian Wars authorities and a life-long student of George Armstrong Custer, Neil served his career in the National Park Service where his postings included a tour as the Superintendent of the Little Big Horn National Battlefield. He was a key player in significant changes that made the site more inclusive and healing. His engaging manner has opened many doors to heritage tourists and made him one of the country's most respected historians. He has also led tours of the Great Sioux Indian War, the Apache Wars, the Central Plains Indian War, the Buffalo Red River War, and many other western themes. Recently he has turned to Americana tours, including the Pony Express, Route 66, and the Santa Fe Trail. He is the author of the definitive work, The Battle of the Rosebud: Prelude to the Little Big Horn. Neil retired from the NPS in 2003 and now lives in Payson, Arizona.
TOURS: Virginia 400: Virginia on the Half Shell (November 1-11, 2018), with Len Riedel
---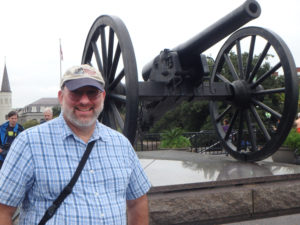 Greg Mertz
Greg Mertz is the Supervisory Historian at Fredericksburg and Spotsylvania National Military Park, where he has trained and managed the hundreds of permanent, seasonal, intern, and volunteer staff members performing interpretive services at the park. His 38-year career with the National Park Service began at Gettysburg National Military Park, and his first permanent job with the agency was at the Eisenhower National Historic Site. He has written four feature articles for Blue and Gray Magazine, and his book, Attack at Daylight and Whip Them: The Battle of Shiloh, April 6-7, 1862, will be released in the "Emerging Civil War" series in 2019. Greg is the founding president of the Rappahannock Valley Civil War Round Table and is a past vice-president of the Brandy Station Foundation.
---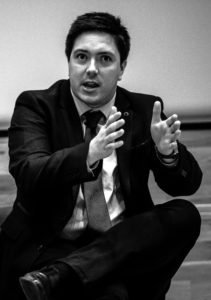 Stuart Mitchell
Dr. Stuart Mitchell is Senior Lecturer in War Studies at the Royal Military Academy Sandhurst, where he specializes in operational performance, learning, and leadership in the British Army. Stuart has over five years' experience leading both military and civilian groups around First and Second World War sites and has played a major role in the British Army's commemoration of the First World War centenary. He is an editor of the British Journal of Military History and a member of the British Commission for Military History. Stuart has published on a variety of topics, including the battle of the Somme, the campaign in German East Africa, and learning in the British military since the Napoleonic Wars.
---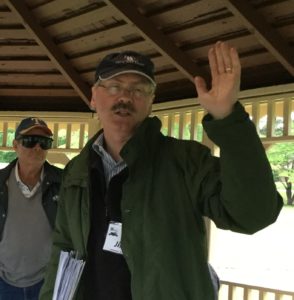 Jim Ogden
Chief historian of Chickamauga Chattanooga National Military Park, Jim is one of the country's finest military historians and a preservationist of the first order. He has taught history courses and authored several articles about the Civil War. He is often called upon to lead tours for distinguished visitors to the National Park Service–having taking Vice President Cheney and his family around Chickamauga and the region several times.
TOURS: Engagement at Doctor's Creek: The Battle for Perryville, A Walking Tactical Study (October 10-13, 2018)
---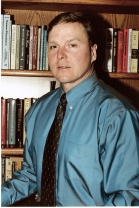 Scott Patchan
A leading scholar and battlefield guide on the Shenandoah Valley during the Civil War, Scott has written four books on the region and dozens of articles in publications such as Blue and Gray, North and South, and Civil War Times. He also serves as a member of the Kernstown Battlefield Board of Directors and on the Shenandoah Valley Battlefield Foundation's Resource Protection committee. His most recent publications include The Last Battle of Winchester: Sheridan, Early, and The Shenandoah Valley Campaign, August 7 to September 19, 1864; Second Manassas: Longstreet's Attack and The Struggle for Chinn Ridge; and The Battle of Piedmont and Hunter's Raid on Staunton and Shenandoah Summer: The 1864 Valley Campaign. His blog is Shenandoah 1864.
TOURS: Second Battle of Manassas: A Campaign Study (September 5-9, 2018)
---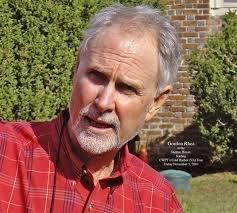 Gordon Rhea
A practicing attorney from Mt. Pleasant, South Carolina, Gordon has completed six books related to the Overland Campaign that pitted U.S. Grant against R.E. Lee. The award-winning series, published by LSU Press, has now been completed with the recent release of On to Petersburg, Grant and Lee June 4-15, 1864. Gordon brings the same analytic skills so essential for good trial work to the analysis of military campaigns–exhaustive research, the lessons of precedent, and the logical outcomes from well-thought-out plans and the unexpected curveballs that are known in the military as friction. Personalities count in law and in leadership. Gordon recognizes both, bringing a delightful summary that both clients and juries appreciate and respect.
---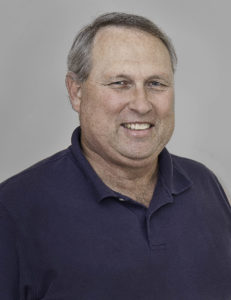 Len Riedel
The executive director of the BGES, Len is a retired Air Force officer with a Master of Arts degree in history. He is the architect of the BGES' diverse programming and of considerable preservation accomplishments in the nonprofit community. He blogs on this site: BGES Blog.
TOURS: Stoneman's 1865 North Carolina Raid (August 19-21, 2018); Virginia 400: Virginia on the Half Shell (November 1-11, 2018), with Neil Mangum; Hood's 1864 Tennessee Campaign Part 2: Sherman Heads to the Sea and Hood Moves North (November 13-16, 2018), with Eric Jacobson and Lee White
---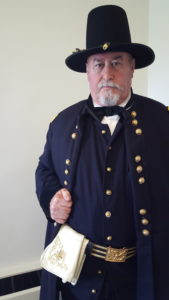 Paul M. Severance
Colonel (Ret.) Paul M. Severance, Ph.D., recently retired as a member of the faculty at National Defense University. During his 25-year tenure, he served as a professor of strategy and subsequently as a professor of military science in the Department of Defense Strategy and Resources, the Eisenhower School for National Security and Resource Strategy (formerly the Industrial College of the Armed Forces (ICAF)). In addition, he served as the course director for the Gettysburg Studies program at the Industrial College/Eisenhower School, director of the year-long War Studies program offered at the Industrial College, and chairman of the Department of Military Strategy and Logistics from 2002 to 2004. Since 1991, Paul has conducted nearly 300 professional-level staff rides of Gettysburg for such diverse groups as War College seminars, Senior ROTC cadets, Partnership-for-Peace delegations, the Royal College of Defence Studies, members of the United States Joint Staff, Naval Special Warfare Groups, international delegations, and members of Congress. He is also an accomplished student of the Antietam Campaign and the Seven Days Battles Campaign around Richmond, Fredericksburg, and the First and second Battles of Manassas. He also conducts staff rides of Normandy, Operation Market-Garden ("A Bridge Too Far") and the Battle of the Bulge as part of the Industrial College's Industry Studies program in Europe.
---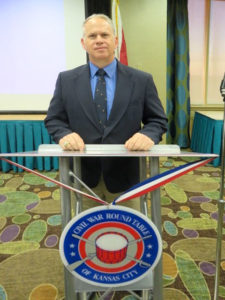 Kyle S. Sinisi
Kyle graduated from the Virginia Military Institute in 1984 with a bachelor's of art in history. Following four years of active duty service in the United States Army, he attended Kansas State University, where he earned both a master's of art and a Ph.D. He came to The Citadel in 1994, where he teaches a wide variety of undergraduate and graduate courses but concentrates on the Civil War, World War II, U.S. military history, and the history of weaponry. He is a two-time recipient of the James A. Grimsley Award, The Citadel's annual award for excellence in undergraduate teaching. He is co-editor of the "Total War Series" line of books for the Rowman and Littlefield Publishing Group, and Warm Ashes: Issues in Southern History at the Dawn of the Twenty-First Century. He is the author of The Last Hurrah: Sterling Price's Missouri Expedition of 1864 (A.M. Pate Award for best book of 2015 on the Trans-Mississippi Civil War) and Sacred Debts: State Civil War Claims and American Federalism. Kyle currently is at work on a biography of General Samuel R. Curtis and a study of Charleston during the Civil War.
---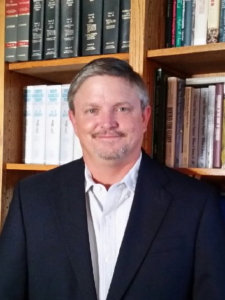 Wade Sokolosky
A native of Beaufort, North Carolina, Colonel Wade Sokolosky, U.S. Army (Retired), is a graduate of East Carolina University and a 25-year veteran. One of North Carolina's leading experts of the 1865 Carolinas Campaign, he has lectured throughout the Carolinas, speaking to roundtables, various societies and organizations, and at historical sites. He is the co-author (with Mark A. Smith) of To Prepare for Sherman's Coming: The Battle of Wise's Forks, March 1865 and No Such Army Since the Days of Julius Caesar: Sherman's Carolinas Campaign from Fayetteville to Averasboro, and the author of Final Roll Call: Confederate Losses during the Carolinas Campaign. His next project, Kiss Him for His Mother, North Carolina's Confederate Hospitals during the Civil War's Final Months, is due out in 2018. Long-term, Wade is working on a book-length study of the Confederate Army of Tennessee during the Civil War's final months in the Carolinas. He is the recipient of the Raleigh Civil War Round Table's 2017 T. Harry Gatton Award for his important efforts to study, preserve, and share the Civil War heritage of his native North Carolina. Additionally, Wade serves as the vice president of the Friends of Bentonville Battlefield Association
---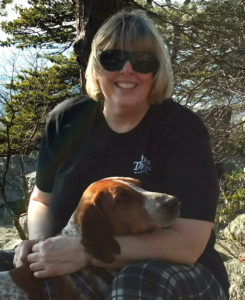 Gloria Swift
Gloria was born in Washington, D.C. to parents who were very interested in Civil War history. On Sundays, her father would pile the family into the car and off they would go to a battlefield. She remembers telling her father, "Oh Daddy, this is boring," but something must have rubbed off because she graduated from Northern Arizona University with a degree in American history. Specializing in military history and the Civil War, Gloria pursued an exciting career for over 30 years with the National Park Service as an interpretive park ranger conducting tours and as a museum curator, working on two museum renovations. She has worked at Gettysburg National Military Park, the C&O Canal National Historical Park, Monocacy National Battlefield, and Ford's Theatre National Historic Site, in addition to others. She took the opportunity for an early retirement from the National Park Service in December 2014. Residing in Frederick, Maryland, she currently works part-time for Blue and Gray Education Society (BGES) as the membership coordinator and travel associate on the history tours. She is also the creator and editor of the BGES membership quarterly newsletter, "Along the Monocacy."
---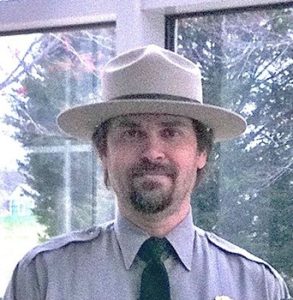 William Lee White
Lee is a park ranger at the Chickamauga and Chattanooga National Military Park, where he gives tours and other programs at the Chickamauga and Lookout Mountain Battlefields. He is the author of Bushwhacking on a Grand Scale: The Battle of Chickamauga, and the forthcoming, Let Us Die Like Men: The Battle of Franklin, November 30, 1864 (part of the Emerging Civil War Series published by Savas Beatie LLC). He has also authored several articles and essays on topics related to the Western Theater, notably the edited diary fragment of Major General Patrick R. Cleburne in The Tennessee Campaign of 1864, part of the "Campaigns of the Heartland" series edited by Dr. Stephen Woodworth. He is the editor of Great Things Are Expected of Us: The Letters of Colonel C. Irvine Walker, 10th South Carolina Infantry CSA. Over the years, he has spoken to many roundtables, historical societies, and other history-minded groups.
TOURS: Hood's 1864 Tennessee Campaign Part 2: Sherman Heads to the Sea and Hood Moves North (November 13-16, 2018), with Eric Jacobson and Len Riedel
---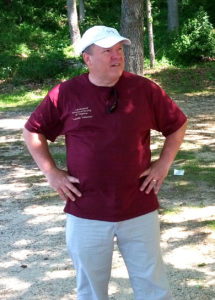 Scott Williams
Scott is the BGES point of contact for numerous joint projects. A planner for Chesterfield County, he has designed and superintended the development of existing interpretative materials and literature for the county. He has drafted the 43 interpretative signs that BGES installed in support of the campaign, and he is active with the Chesterfield County Historical Society. He is the contributing author, researcher, and cartographer for the official Bermuda Hundred Campaign Tour Guide–a 58-page magazine chocked full of factual and interesting information about this tour.
---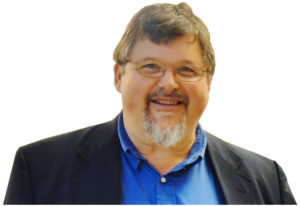 Brian Stell Wills
Dr. Brian Steel Wills is the Director of the Center for the Study of the Civil War Era and Professor of History at Kennesaw State University in Kennesaw, Georgia. He is a member of the Georgia Civil War Commission and immediate past president of the Atlanta Civil War Round Table. He also is the author of numerous works relating to the American Civil War. His latest publication, Inglorious Passages: Noncombat Deaths in the American Civil War (Kansas, 2017), received the 2018 Richard Barksdale Harwell Award winner for the best book on a Civil War topic for the year 2017 presented by the Atlanta Civil War Round Table. In 2000, Dr. Wills received the Outstanding Faculty Award from the Commonwealth of Virginia, one of eleven recipients from all faculty members at public and private institutions across the state.
---
Stephen Wise
A native of Toledo, Ohio, Stephen is director of the Parris Island Museum and the Cultural Resource Manager for the Marine Corps Recruit Depot on Parris Island, South Carolina. He also serves as an adjunct professor at the University of South Carolina-Beaufort. A well-known lecturer, he has appeared on the Arts and Entertainment Channel, the History Channel, and the Discovery Channel, as well as in various British Broadcasting Company and South Carolina Education Television and Radio productions. He has written and edited a number of works, including Lifeline of the Confederacy: Blockade Running During the Civil War and Gate of Hell: The Campaign for Charleston Harbor 1863, which was named by the South Carolina Historical Society as the best book written in 1994 on South Carolina history. Stephen is an advisor to the South Carolina Battleground Preservation Trust, a past president of the Beaufort County Historical Society, and he serves on the editorial board for the South Carolina Historical Magazine. He lives in Beaufort, South Carolina.