"Post Number 1 — Secure Sir!"
"Post Number 2 — All Secure Sir!"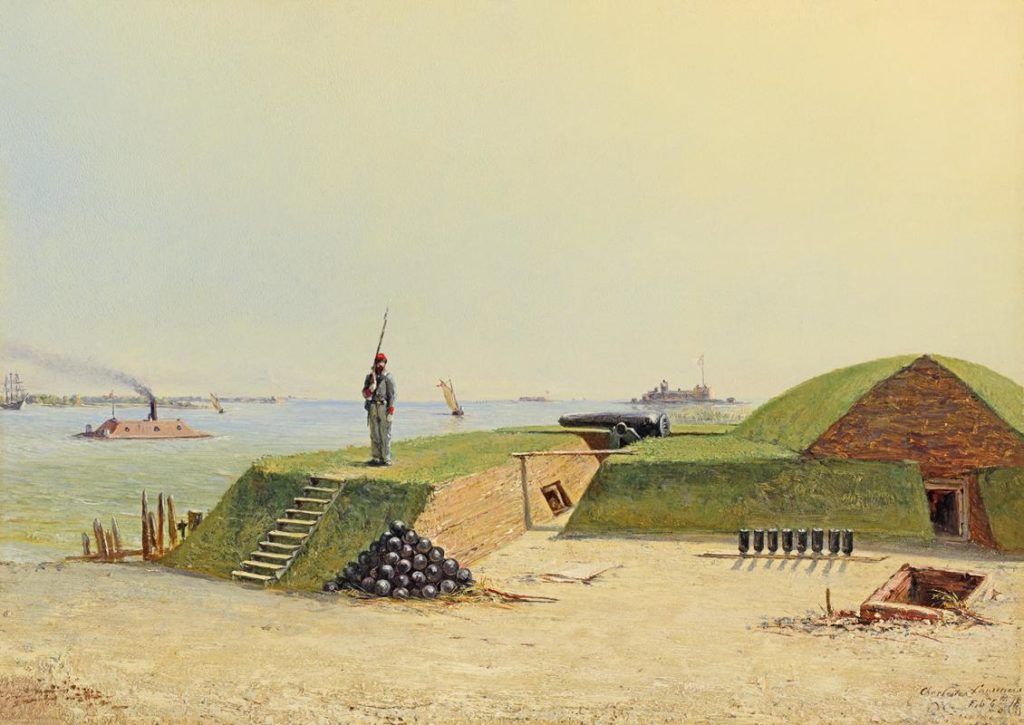 I remember my many evenings at the Virginia Military Institute when the reports of the guard team rang out on the was a ritual, yet, in the not too distant past, it was a measure of security — security of the post and the cantonment area. Indeed, it was the essence of the military encampment. So it was not a mistake or a cute coincidence when I established the Quarter Guard program as a means of sustaining the BGES. I would now like to introduce it to you.
The Guard team guaranteed the security of the post. It was composed of people of all ranks, each with a specified responsibility and tour of duty. The guard was perpetual and the guard teams usually changed every day. The heart of the team was the Quarter Guard which marched an hour and had an hour off for an 8-hour shift. You could count on them and you knew who would be there at any given time.
BGES' Quarter Guard membership is a systematic support program for members to facilitate their charitable giving on a monthly or quarterly basis. It is supposed to have two features of which we are only able to right now to use one — that is drafting a credit card. The second is a direct debit from your checking account. We need a larger number of participants than we currently have to make it cost effective for a bank to set it up for us. I hope this appeal may move us to that level.
BGES' Quarter Guard can be useful at every level of membership. It is an easy way for a Volunteer or Veteran Volunteer to advance to the Leadership Corps at the Regimental level. Rather than write a single check each year for $75 they give $15 per month by credit card and their donation level has increased 240%! A Company level donor can advance to the Brigade level with a monthly Quarter Guard gift of $30 over the single of $l00 — a 360% increase. We have people at the Division level who donate $51 a month. We even had a Corps level donor jump to Army HQ level by eliminating the
used Quarter Guard to donate every month for the past 11 years.
I don't know about you, but I like to support the organizations that mean something to me. I wanted to help the CVBT in the Slaughter Pen acquisition. I couldn't afford a big payment all at once but, I could afford $100 a month for a year and I did it! Currently, I have pledged another organization a total of $7200 for an important project by donating $200 a month for 36 months.
You are our bedrock! The Leadership Corps has always been there and we are very grateful for your continued generosity. As our mission evolves we are looking for ways to increase our efficiency and improve our financial flow. Quarter Guard may be right for you—if you would like to increase your support or reduce your need to write a large check once a year this could be an answer. You will be one of those people who are on guard around the clock — ensuring the security of the organization as we engage in more, meaningful projects.
A collateral benefit of this program is that you won't get annual letters asking for your men1bership — it rolls ahead 12 months from the date of the most recent donation. To allow for inflation we do ask you to consider allowing us to increase the donation by 5% annually, but that is entirely your option. You may end your participation in the program at any time and revert to an annual solicitation and gift. We will still solicit support for special projects; however, you can lock up your membership indefinitely by subscribing to this program.
I do ask you to consider this as a viable option as you plan your charitable support of BGES and other organizations. Please contact me if you have any questions or would like to enroll over the phone or download our Quarter Guard Program Information Sheet and Enrollment Form.
Thanks again for being a leader! You are the main reason that we are successful in all we undertake.
Len Riedel Executive Director