The Blue and Gray Education Society offers a selection of books and monographs related to its tours and education mission for sale. You can purchase these using a Secure PayPal server or by calling us at: 434-250-9921. Three of our books are available in limited editions. See: Collector's Books.
Shiloh, 1862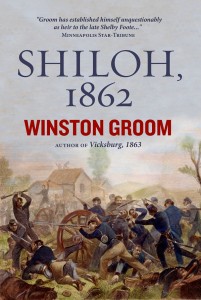 "Groom has established himself unquestionably as heir to the late Shelby Foote…" — Minneapolis Star Tribune
"… Most historical accounts place the reader above the fray looking down, In Shiloh, 1862 Groom places you next to the participants and has you looking to your left and right–you can hear the shell bursts, feel the pulsating anxiety and experience the moment–it educates and entertains–a fine read!"
We invite you to buy this fine book from us because Winston says in his acknowledgment (and we paraphrase) "Blue and Gray Education Society got the ball rolling in the first place by introducing me to a large amount of material on Civil War Corinth–from that discussion grew the idea for a new account of the Battle of Shiloh." Winston has also authorized a special limited leather edition of the book to raise funds for the BGES. Read more about Shiloh, 1862.
---
Fields of Honor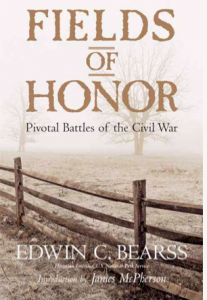 Ed Bearss has been a frequent BGES seminar faculty member and we have videotaped him every step of the way. Fields of Honor was a joint effort between Ed, BGES, and the National Geographic Society to put down in his words the stories of pivotal Civil War battles, based on those videotapes of him on the actual battlefields. Read more about Fields of Honor.
---
Receding Tide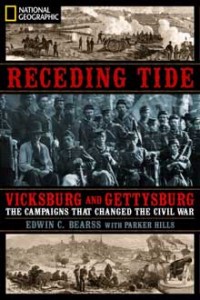 Ed Bearss draws from his popular tours to chronicle two widely separated but simultaneous clashes and their dramatic conclusion. As the recognized expert on both Vicksburg and Gettysburg, Bearss tells the fascinating story of a single momentous day in our country's history, offering his readers narratives, maps, illustrations, characteristic wit, dramatic new insights and unerringly intimate knowledge of terrain, tactics, and the colorful personalities of America's citizen soldiers, Northern and Southern alike. Read more about Receding Tide.