For Alabama natives Mike Bunn and Norm Dasinger, hosting a BGES tour on their home turf is a thrill that never gets old. Both men are experts on the Yellowhammer State, and nothing brings them more pleasure than sharing their knowledge with a rapt audience of history lovers. The fact that the longtime friends are leading "Discover Alabama: A Frontier History to Star War" as a team is icing on the cake.
"I knew of Norm's excellent work in guiding tours long before we first met," Bunn says. "Nobody knows Alabama's Civil War story better than he does. I have thoroughly enjoyed the opportunities we have had to work together on tours of the Mobile Bay area. I think we complement each other well owing to our shared passion for communicating Alabama's incredible history to the public."
Dasinger is in full agreement. "Mike's knowledge of Alabama history from pre-Colonial times through modern events is extraordinary," he says. "I learned about him while researching for a tour of Eufaula, Alabama, many years ago. I then was told about a unique pontoon boat tour he leads of historic Fort Blakeley and the Tensaw River. I soon assisted Mike as he led a tour of Mobile and Baldwin Counties. Mike and I have continued to communicate ever since."
Clearly, energy and enthusiasm are in endless supply when Bunn and Dasinger join forces, and their upcoming program for BGES will be no exception. "Discover Alabama: A Frontier History to Star Wars," which kicks off the second week of January 2022, promises to be an entertaining learning experience for anyone interested in the Yellowhammer State. Bunn and Dasinger gave the BGES Blog a preview of what attendees can expect.
BGES Blog: Each of you has a lot of personal history in Alabama. Tell us about your connection to the state.
MB: I grew up in Alabama, attending public schools in the state and finishing both my undergraduate and graduate degrees in the state. I have also spent over half of my professional career in the Yellowhammer State. While I have a deep attachment to its story, I also have come to understand its history is in many ways the story of the wider region writ large.
ND: I was born in Alabama and lived most of my life in the state. By studying the "Heart of Dixie" over portions of my life I have learned much of its rich history. I have led many tours showcasing Alabama and its vital role in American history.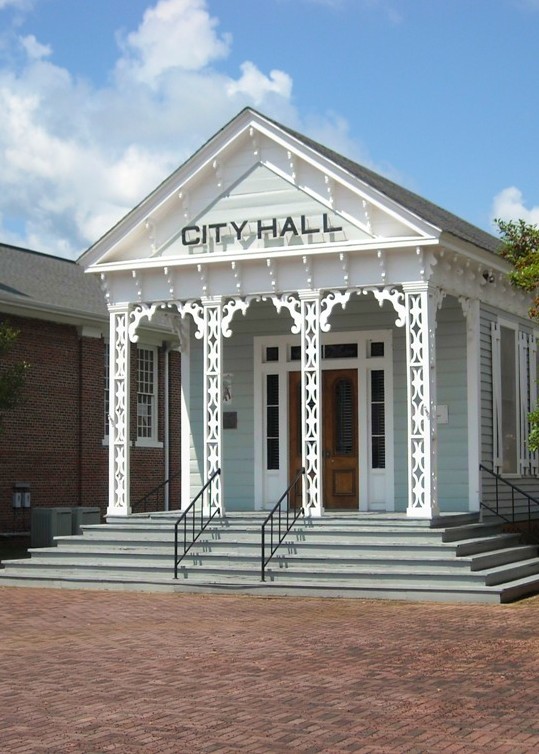 BGES Blog: "Discover Alabama: A Frontier History to Star Wars" takes a deep dive into the state's history. Give us an idea of the tour's itinerary.
ND: It will cover Alabama's history from Indians to Revolutionary War to Statehood to Creek Indian Wars to Civil War to World War II to Civil Rights to the Space Age. Some of the more well-known figures we will encounter on the tour include: Andrew Jackson, the Marquis de Lafayette, Dred Scott, Nathan Bedford Forrest, Rosa Parks, Adm. David Farragut, Martin Luther King, George Wallace, Sam Houston, Jefferson Davis, and Harper Lee.
MB: By design, this is a wide-ranging tour that is nothing less than a whirlwind overview of Alabama's dynamic cultural heritage. As Norm indicates, it truly goes from the Stone Age to the Space Age and covers virtually every corner of the state. We'll move fast and cover a lot of ground! We will have several short hikes and a few windshield tours. I would say, be prepared for a fast-paced itinerary.
BGES Blog: What are some of the highlights? What are you most excited about?
ND: The tour will allow participants a chance to see many different portions of the state and be engrossed in the rich natural beauty of Alabama along with its rich history. One of my favorite places is Marion. The amount of history in this small town is amazing. The place looks like it is lost in time. The buildings, homes, and streets look the same as they appeared 50 or 100 years ago. Also, Montgomery is loaded with American history. From one spot on South Court Street, you can see sights associated with four very important moments in the history of the U.S.
MB: I am particularly excited that we get to visit so many of Alabama's iconic spots in this one tour. Name any notable historical event in Alabama, and we'll probably be visiting a site associated with it in some way. We'll visit legendary battlefields and forts, compelling museums, and numerous historic sites where history happened and impacted the course of the nation. We'll cover everything from the spot where Jefferson Davis took the oath of office as the Confederacy's president to George Wallace's "Stand in the Schoolhouse Door," and follow in the footsteps of Andrew Jackson's troops and the chieftains of ancient kingdoms. We'll even acquaint the group with some of Alabama's most consuming passions—good barbecue and championship-level football.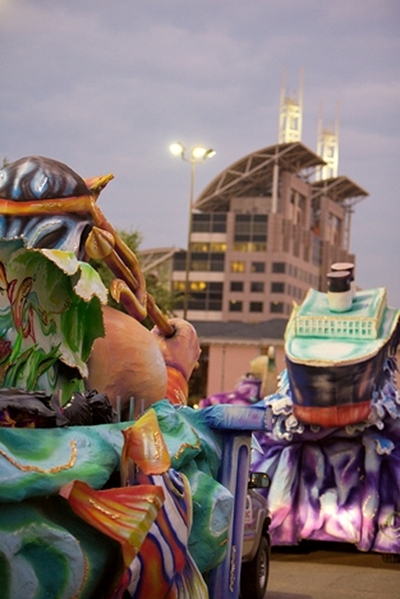 BGES Blog: It sounds like the tour will be fun and educational. What would you say to those on the fence about attending?
MB: Compelling and consequential things took place here, and by understanding Alabama, I truly believe you will better understand American history itself. Whether it is pre-Columbian America, the colonial era, the Civil War, or the struggle for Civil Rights—Alabama has been in the middle of some of the important events in our national saga.
ND: The history of Alabama is the history of the United States. Do you have an interest in the Civil Rights Movement? Alabama has significant locations associated with it. Do you have an interest in the Civil War? Alabama has multiple sights that played very important parts of that conflict. How about barbecue? Are you a fan? We will visit two of the most famous BBQ restaurants in the country. Alabama is the "State of Adventure," and Mike and I will show that it truly is.
---
Join us on "Discover Alabama: A Frontier History to Star Wars," with Mike Bunn and Norm Dasinger, Jr., January 9 to 15, 2022. Register here.
---