Even as 2021 winds down, we look optimistically at the 2022 Schedule of Field University Tours, which will start in early January. IF YOU WOULD LIKE INFORMATION ON ANY OF THEM, PLEASE SEND US AN EMAIL AT bgesexecutivedirector@yahoo.com with your name, snail mail address (for confirmation) and a listing of the programs you would like to know more about. Registration forms will start to go online this month, and programs will be open for registration as those forms are released.
Here is our schedule for 2022, All dates are confirmed with the historians save two ,which are noted in Italicized print and with the phrase "Tentative."
---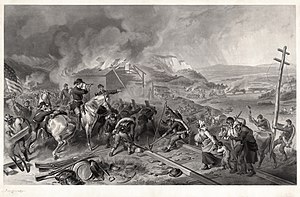 January 9-15, 2022, from Mobile, Alabama: Discovering Alabama from the Creeks to Space, with Mike Bunn and Norm Dasinger, Jr.
January 26-30, 2022, from Morrow, Georgia: "The March" from Atlanta to the Sea, with John Derden
February 16-20, 2022, from Port Allen, Louisiana: Vicksburg 8: The Bayou Teche and Port Hudson Campaigns, with Parker Hills
February 23-27, 2022, from Beaufort, South Carolina: Sherman's March Through South Carolina, with Stephen Wise
March 4-6, 2022, from Roswell, Georgia: The Atlanta Campaign on the Weekend, Chapter 5, To the Gates of Atlanta and Peachtree Creek, with Bob Jenkins
March 7-12, 2022, from Nashville, Tennessee: George Thomas, The Rock of Chickamauga, with Brian Steel Wills
March 20-26, 2022, from Williamsburg, Virginia: The 1862 Peninsula and Seven Days Campaigns, with Paul Severance and Len Riedel
April 5-9, 2022, from Winchester, Virginia: Setting the World on Fire: George Washington and the French and Indian War, with Scott Patchan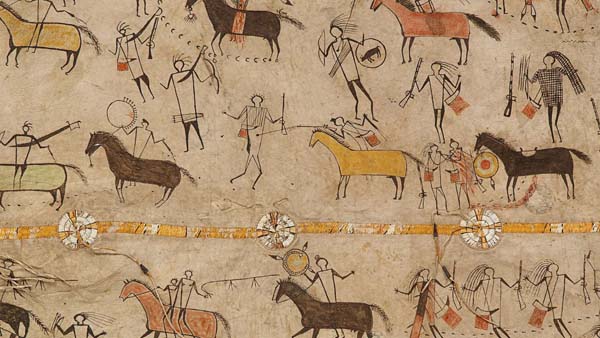 April 22-30, 2022, from Kansas City, Missouri: The Central Plains Indians War, with Neil Mangum
May 24-28, 2022, from Alexandria, Louisiana: The Red River Campaign, with Parker Hills
June 5-10, 2022, from Ashland, Virginia: The 1864 Overland Campaign Part 2, with Gordon Rhea
June 10-12, 2022, from Fredericksburg, Virginia: Civil War 101: Fredericksburg and Chancellorsville, with Greg Mertz
June 20-24, 2022, from Valley Forge, Pennsylvania: George Washington, Between the Fourths (1777 and 1778), with Gary Ecelbarger
June 20-30, 2022, from Great Falls, Montana: The Great Expedition, Lewis and Clark to and from the Pacific Ocean, with Neil Mangum
July 8-10, 2022, from Fort Oglethorpe, Georgia: Civil War 101: Chickamauga, with Norm Dasinger Jr.
July 11-16, 2022, from South Memphis, Tennessee, Grant Moves South, with Tim Smith
July 29-31, 2022, Tentative: From Harpers Ferry, West Virginia, A Historian's Reflections on Harpers Ferry, with Dennis Frye
August 16-18, 2022, from Chattanooga, Tennessee: Wizards of the Saddle, with Lee White
August 18-21, 2022, from Chattanooga, Tennessee: "We Shall Now Turn on Him in the Direction of Chattanooga," Bragg's Plan September 15-19, 1863, with Jim Ogden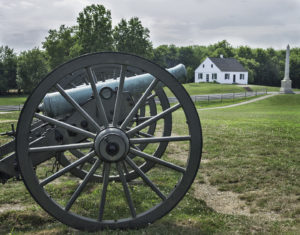 September 9-11, 2022, from Shepherdstown, West Virginia: Battle Along the Antietam, with Scott Hartwig and Thomas Clemens
September 29-October 1, 2022, from Danville, Kentucky: The Kentucky Invasion of 1862, with Darryl Smith
October 3-6, 2022, Tentative, from Gettysburg, Pennsylvania, Meade at Gettysburg, with Kent Masterson Brown and Len Riedel
October 10-14, 2022, from Spartanburg, South Carolina: Kings of the Mountain, with Gary Ecelbarger and Scott Patchan
October 21-29, 2022, from Erlanger, Kentucky (Cincinnati area): My Old Kentucky Home, with Neil Mangum
November 1-5, 2022, from Pickwick Landing State Park, Tennessee: Corinth, Iuka and Davis Bridge, with Parker Hills
November 11-13, 2022, from Atlanta, Georgia: Atlanta on the Weekends Chapter 6, The Battles of Atlanta and Ezra Church, with Bob Jenkins
December 1-4, 2022, from Pooler, Georgia: Revolutionary Georgia, with John Derden
December 7-11, 2022, from Princeton, New Jersey: Washington's Desperate Gambit, Christmas 1776, with Gary Ecelbarger
Let us know what you are interest in. Send that email, and we will put you on the list for information about it when it is released.