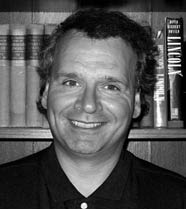 As one of the country's foremost authorities on the 1862 Valley Campaign, Gary Ecelbarger has carved out an impressive niche among Civil War scholars. But it wasn't until the BGES member entered graduate school at the University of Wisconsin that he envisioned any future for himself as a historian. Science had always been a much bigger draw for the New York native. In fact, Ecelbarger went to Madison to get his degree in nutritional biochemistry. By chance during this time, he made his first trip to Gettysburg, and from that moment on, he was hooked. Ecelbarger's interest in history was further bolstered when he learned of several direct-line ancestors to the Revolution and Civil War. Since then, he has written eight books and become a much sought-after tour guide, particularly in the Shenandoah Valley. Ecelbarger talked with the BGES Blog about the unexpected route that led him to his passion for history.
BGES Blog: You're from Upstate New York. Where exactly did you grow up? What was your childhood like?
GE: I grew up 10 miles up the river from Niagara Falls (which is about 15 miles north of Buffalo), where I lived until I went to graduate school in Wisconsin. I was too young to remember all but the end of the '60s, so I consider myself more a child of the '70s and a young adult of the '80s.
I grew up right in the middle of a family of three brothers and a sister. I had an enjoyable rough-and-tumble childhood. Lots of sports—football, baseball, hockey, soccer, and boxing were my favorites—and plenty of poker playing and bar-hopping beginning in my later teenage years. I enjoyed some brief brushes with fame—shook hands with President Carter as a 16-year-old, shook hands with O.J. Simpson as a 20-year-old, got to kiss Barbara Mandrell (ok, on the cheek), and while on vacation in LA, got Johnny Carson to ask Joan Collins my written question on the Tonight Show: "Is Blue a good color to paint a garage?" (Johnny looked into the camera right after he read my question and said I was host material.)
BGES Blog: Was American history always a part of your life? How were you introduced to the Civil War?
GE: My first lasting memory of learning about the Civil War was 1977 when the subject was presented for a couple of weeks to my 8th-grade class as part of the social studies curriculum. I always was interested in history before and after this, but chose a science-based degree as an undergrad in Buffalo, where I used all my electives for history courses. I moved to Madison, Wisconsin, in the mid-'80s for a graduate degree in nutritional biochemistry, but became infatuated with Civil War history at that time after my first trip to Gettysburg, Antietam, and Manassas. I devoured scores of Civil War books during the late '80s, and read lots of Revolution and other history books during that time as well. I met my wife, Carolyn, in Madison, got married there, and then moved to northern Virginia in 1992, where we raised three children, and have lived ever since.
BGES Blog: Your lineage includes 10 direct-line ancestors who served in the American Revolution. How has this knowledge of your descendants impacted your life?
GE: My interest in history was fortified by a lot of genealogy work I did during the late '80s and early '90s—all before the internet. I have several direct-line ancestors in the Civil War and particularly in the Revolution. I was still in my 20s when I wrote my first book for a family present—an unpublished history of my ancestral family from the Revolution to the birth of my grandparents. Ever since that experience, the writing bug has stirred within me for the next 30 years.
BGES Blog: You've written eight books in all, including We Are In For It!: The First Battle of Kernstown and The Great Comeback: How Abraham Lincoln Beat the Odds to Win the 1860 Republican Nomination. What's your process for writing history? Are you working on anything new?
GE: I have worked full-time in D.C.-area hospitals for nearly that entire span, so my books have been produced during non-work weekday hours and occasionally on weekends. It takes me a couple of years to produce a manuscript from start to finish. Although the internet has been essential for research—particularly during COVID—I'm thankful that my numerous research trips from the mid-'90s to ~2010 have provided me with several boxes of primary source material that I am now using and will continue to use for future projects.
I am currently at the halfway point of my manuscript detailing a year of the Revolutionary War from the perspective of George Washington and his headquarters. After this, I have another 1862 Valley book to complete, a partially written book on another Atlanta Campaign battle to finish, as well as wrapping up a Western exploration manuscript and a pre-War Lincoln one, both which I started several years ago. At my current snail's pace, I will complete all of those topics in no less than another decade. I have learned to be persistent and patient. That bug still stirs.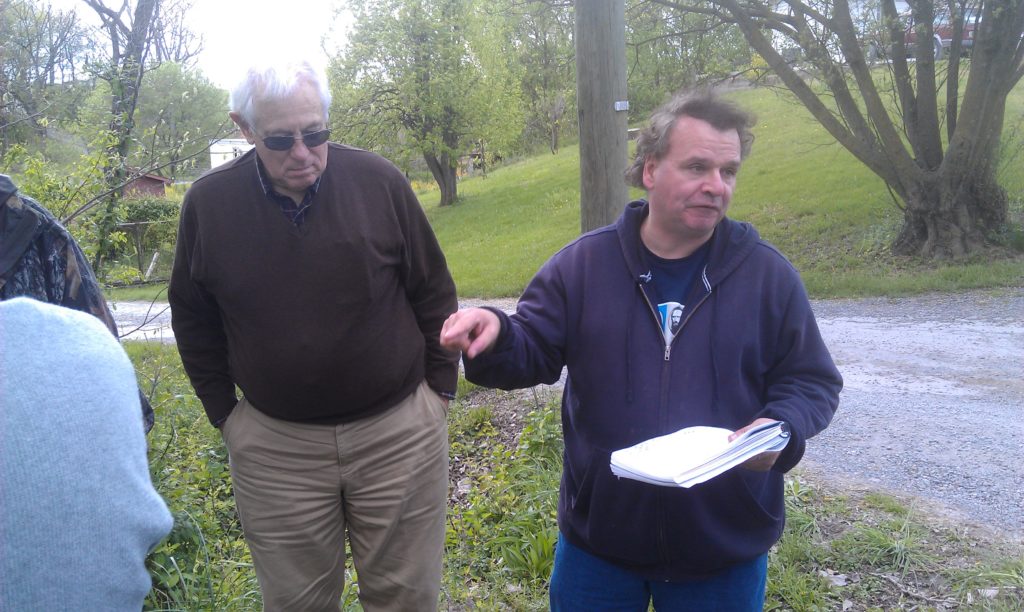 BGES Blog: You keep very busy as a tour guide as well, including your work with BGES. What do you enjoy about conducting tours? What are some of your favorites?
GE: I have a variety of book-topic interests—past, present, and future works—that were nearly all sparked by running American history tours in various parts of the country for the last quarter-century. Tours have always been huge events with me. I especially enjoy the planning phase of tours, discovering off-the-beaten-path sites, and taking on the challenge of getting tour groups to those places. I also am fulfilled by the intense study of the tour topic.
But nothing beats the event—especially the give-and-take with the folks on the tour. Many of my tours are in the Shenandoah Valley, but one of my proudest experiences was running a five-year series of BGES tours of the Atlanta Campaign (2015-2019). I think it will be tough to top those 16 days we spent in the field.
BGES Blog: How did you get involved with BGES?
GE: My first tour for BGES was a late 1990s joint experience with the Cleveland round table, followed by Len pairing me with Ed Bearss for the 1862 Valley Campaign in April 2002. So, I have been involved with BGES programs for 20 years. I enjoy and appreciate BGES's dedication to interpreting American history. I also am impressed with the organization's faculty, its board, and the numerous historians who have contributed to the society's success.
BGES Blog: Why is the study of American history—and the Civil War specifically—important to you? Do you feel that as a country we're losing touch with our past?
GE: It's easy today to suggest that we have been losing touch with our past, but the truth is I have heard that line in one form or another since I first dedicated myself to the study of history in the 1980s. This may sound a bit surprising (although it shouldn't): I immerse myself into the past purely as an escape from the present. Nothing I write or present in conferences or tours is intended as a lesson for today or the future. I am repulsed by and repelled from any agenda-driven history that slants for that purpose. I don't apologize for my topics or my subjects; I simply present and interpret them for the time they existed and let my audience take it from there.