The Ohio River served as the dividing line between the North and South in middle America, with Ohio offering freedom and opportunity to refugee enslaved individuals. Ohio also served as an important political calculation for President Abraham Lincoln, who understood the importance of Ohio (and neighboring Indiana) as the South closed off economic traffic downriver. In the end, Ohio with Indiana proved critical to the Union's victory. Here are some sites associated with Ohio's role in the Civil War.
Don't miss Darryl Smith's upcoming tour, "Civil War on the Ohio," which will take place from August 27 to 29, 2021.
---
Buffington Island Battlefield Memorial Park
Portland, Ohio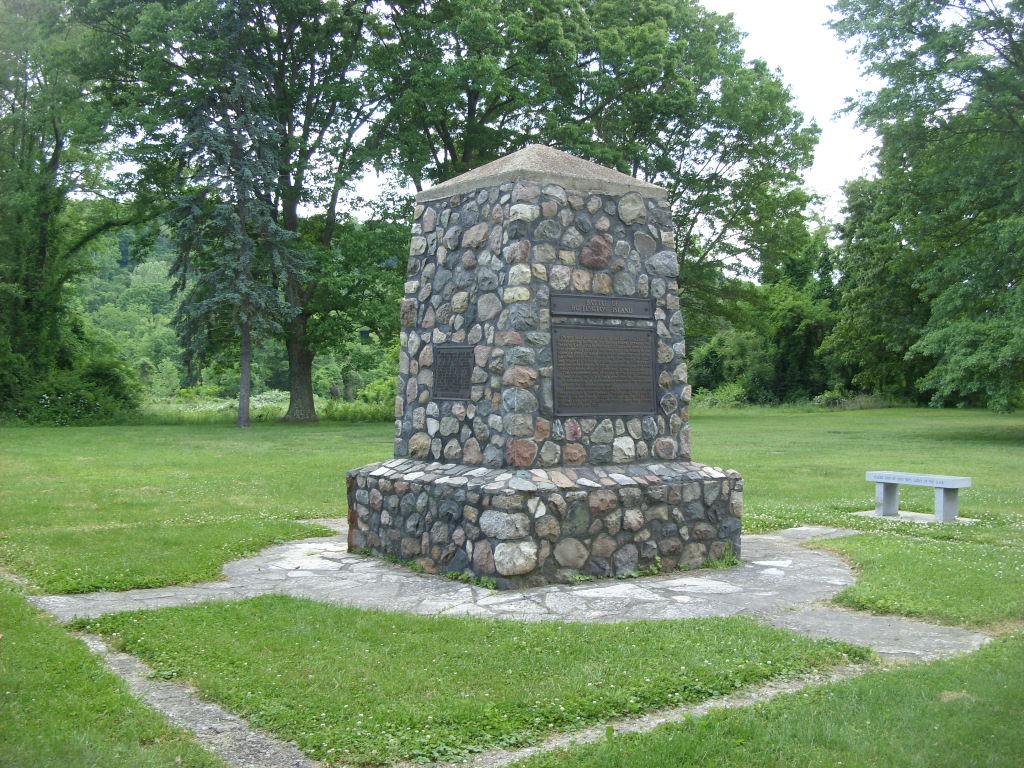 The only significant battle on Ohio soil took place on this island in the Ohio River. On July 8, 1863, Confederate Brig. Gen. John Hunt Morgan crossed the Ohio River at Brandenburg, Kentucky, with 3,000 cavalry, against his order to remain in Kentucky. After skirmishing at Corydon, Indiana, they made their way across southern Ohio, causing confusion along the way. Finding little support for their cause, Morgan's men searched for a way to leave the state. They eyed a ford in the Ohio River known as Portland. Pursuing Union forces caught up with Morgan, however, and, on July 19, 1863, they attacked as the Confederates tried to cross the river. During the two-hour battle, 6 Union soldiers were killed and 20 wounded; while the 57 Confederates were killed, 63 wounded, and 71 captured. The following day, Union militia captured 570 Confederates. Morgan escaped upriver with about 400 men but without his supply wagons.The small park has interpretive markers.
---
John P. Parker Museum
Ripley, Ohio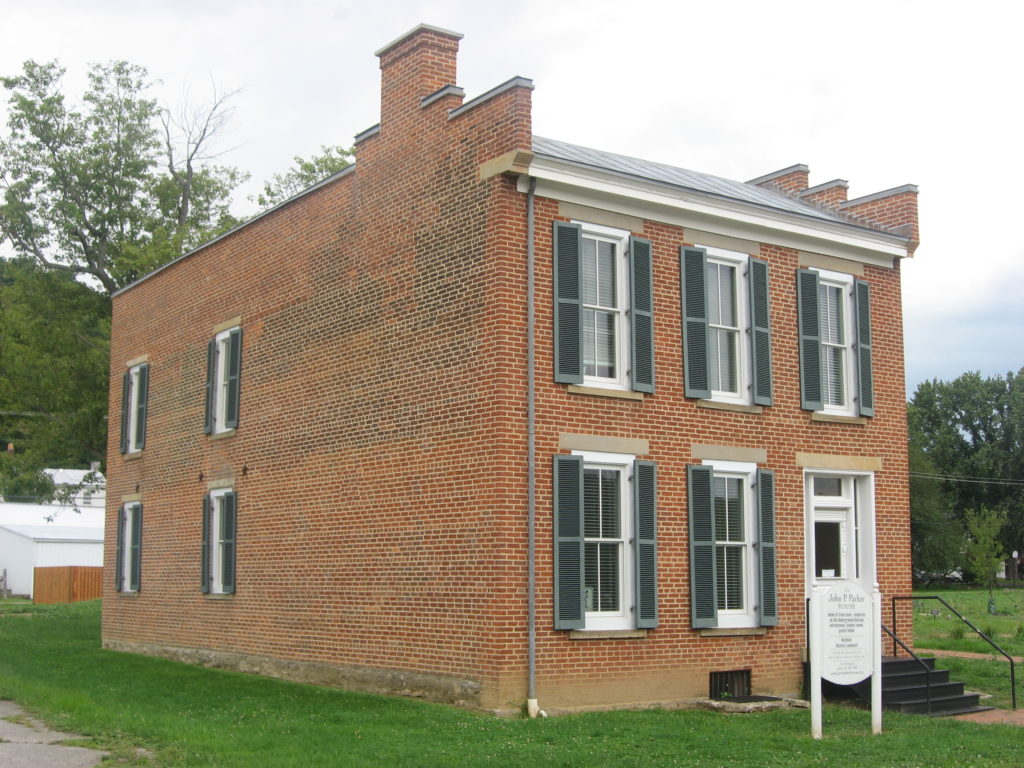 After buying his freedom from slavery, Virginia-born John. P. Parker (1827–1900) moved to Ripley, Ohio. By day he worked as a businessman at his company, the Phoenix Foundry. By night, he was a conductor and agent on the Underground Railroad, guiding runaways across the Ohio River to freedom. He aided nearly 1,000 enslaved people between 1845 and 1865, and word got out among authorities, who placed a bounty of $1,000 on his head. His most daring rescue was of a baby who was being held hostage in a slaveholder's home to prevent the parents from running away. After the war, he also became an inventor, receiving patents for a portable tobacco press and a soil pulverizer. His two-story brick home is now a museum—and one of the stops of Darryl Smith's "Civil War on the Ohio" tour.
---
Johnson's Island
Sandusky Bay, Ohio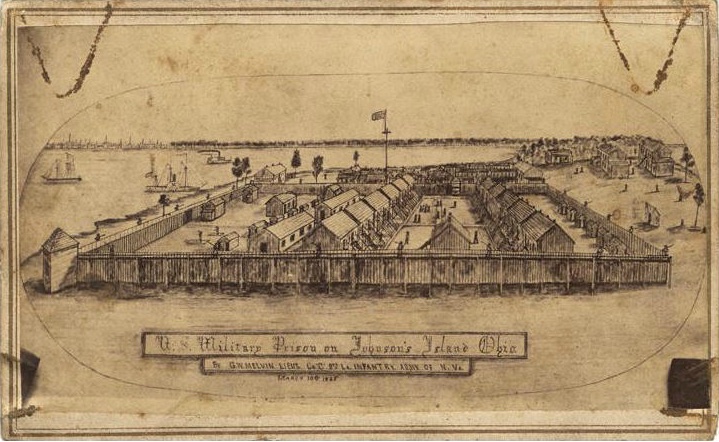 The 16.5-acre Depot of Prisoners of War was established in 1862 on 300-acre Johnson's Island, in Sandusky Bay along Ohio's coast of Lake Erie. Some 10,000 men—mostly Confederate officers, including 26 generals—were processed here. After the war, the island became the site of two different resorts: The Johnson's Island Pleasure Resort Company, between 1894 and 1897; and a second one using the same name, between 1904 and 1906. Today it's a mostly private residential area. The only area open to the public is the cemetery, though there's also an information center at the Ohio Veteran's Home at 3416 Columbus Ave., Sandusky. See the website for additional details.
---
National Underground Railroad and Freedom Center
Cincinnati, Ohio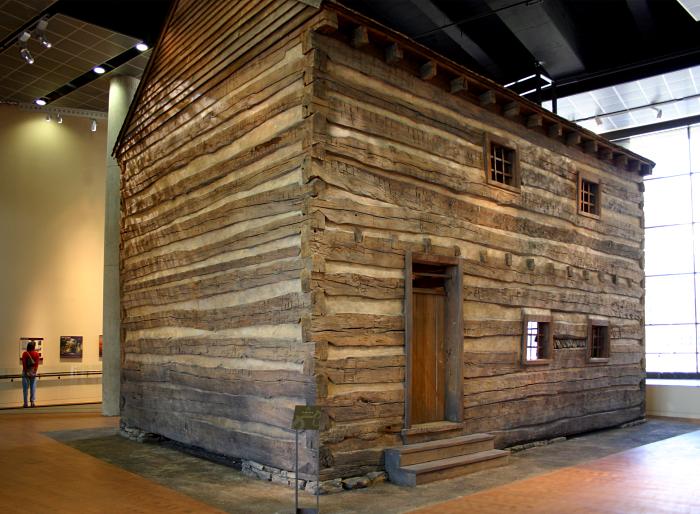 This state-of-the-art museum, established in 2004 along the banks of the Ohio River in downtown Cincinnati, celebrates the freedom fighters who worked diligently to rescue enslaved individuals before the Civil War—and much more. It takes a deep dive into slavery, its role in the Civil War and American history, and its modern impact. The museum offers both temporary and permanent exhibits, including an actual slave pen once used by a Kentucky slave trader to hold people being moved to slave markets. The films in the center's theater are the place to begin a visit.
The Harriet Beecher Stowe House, where Stowe gathered inspiration to write Uncle Tom's Cabin, is located nearby, at 2950 Gilbert Ave.
---
Site of Brig. Gen. John Morgan's Surrender
Salineville, Ohio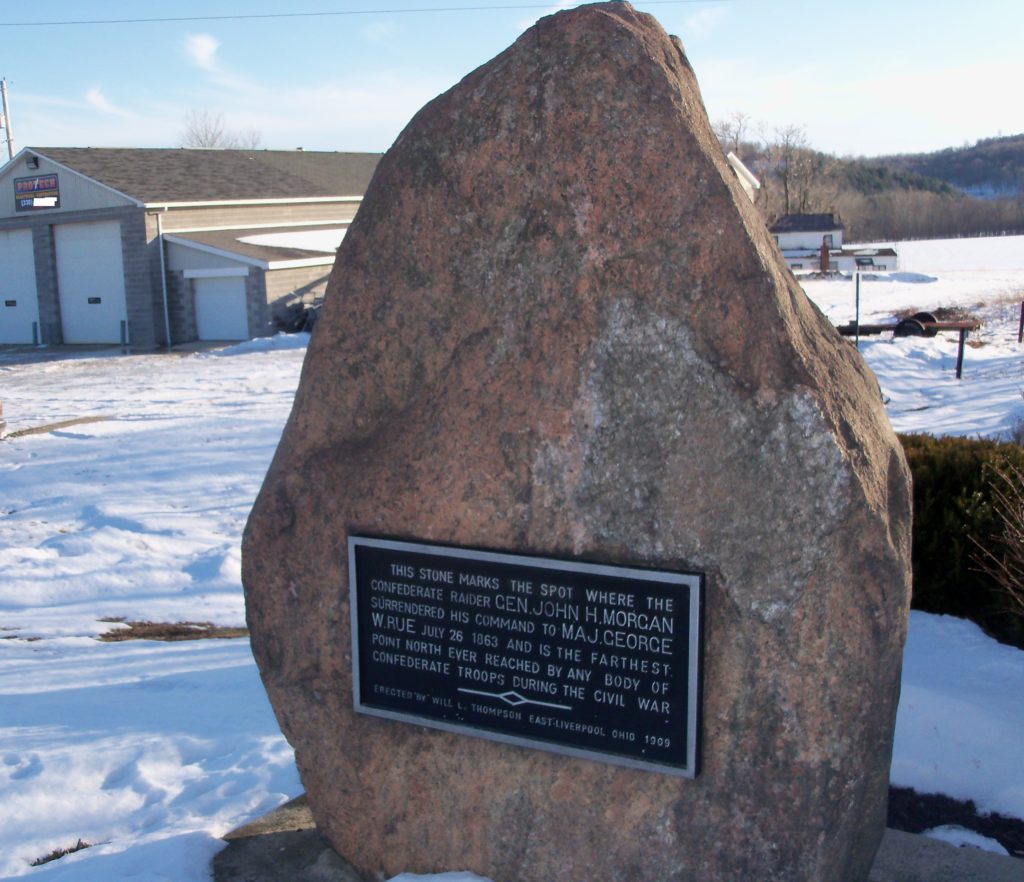 After the Battle of Buffington Island, Federals pursued Confederate Brig. Gen. John Hunt Morgan and his Confederates for a week. The weary Confederates hoped to cross the Ohio River at Smith's ford, near Salineville, but Union troops surrounded them before they could reach it. They faced off, and Morgan lost 364 men (23 dead, several wounded, nearly 300 captured) in a short fight. General Morgan had no choice but to surrender. He and several of his key subordinates were sent to the state penitentiary in Columbus, from which they escaped in November 1863. Today a historical marker commemorates the surrender spot.
---
Sherman House Museum
Lancaster, Ohio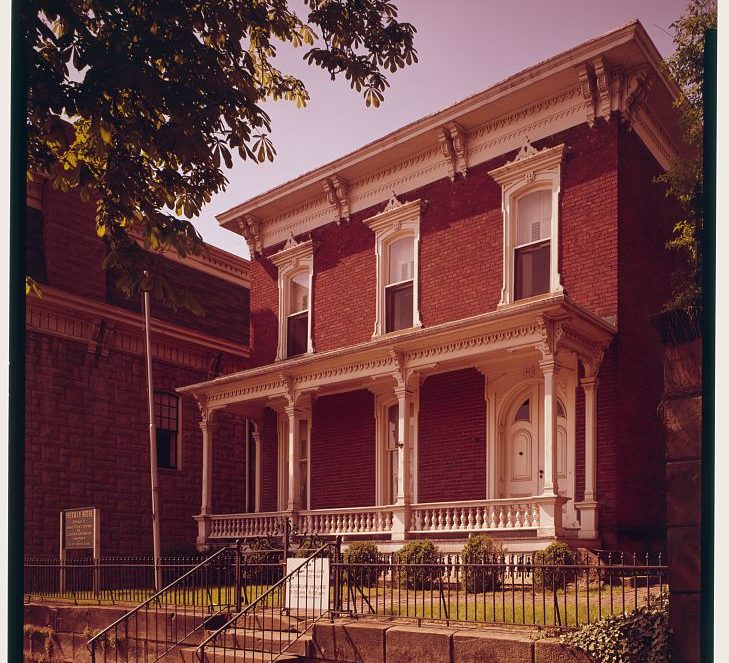 The brilliant and controversial Union Gen. William Tecumseh Sherman was born in 1820 in this brick house in Lancaster, Ohio, one of 11 children (including his brother, U.S. Senator John Sherman). An upstairs bedroom displays family memorabilia, and another room has a re-creation of Sherman's Civil War field tent. Yet another showcases Civil War artifacts, guns, and photographs.
---
Ulysses S. Grant Birthplace
Point Pleasant, Ohio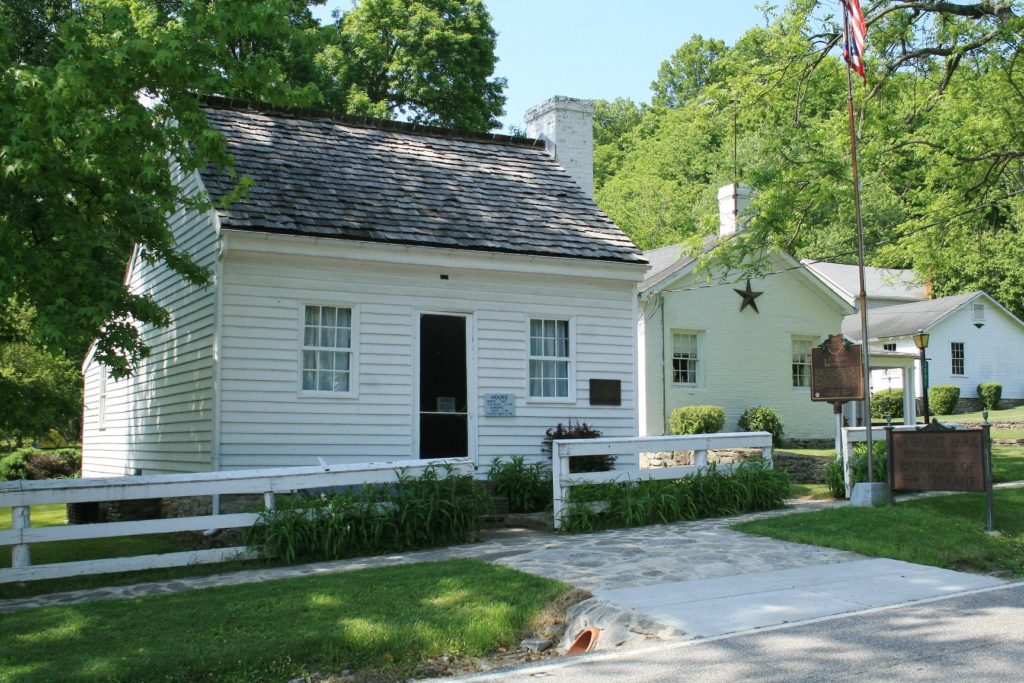 On April 27, 1822, the future Civil War general and two-term U.S. president was born in this small frame cottage in Point Pleasant, Ohio.  The Grant family lived here less than a year before moving to nearby Georgetown, one month short of Ulysses's first birthday. There, Jesse Grant, Ulysses's father, built a tannery and a comfortable brick house, where little Ulysses spent his childhood. The house is restored and open to the public.
---