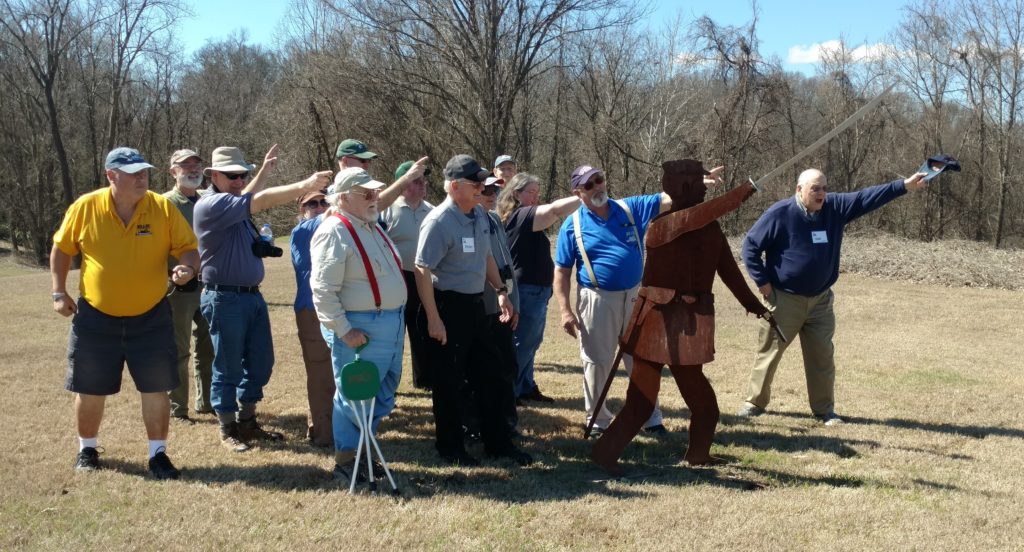 The best news of the year is that several vaccines will soon begin circulating with widespread immunizations starting in January and February 2021. While details are in the small print, the general working belief is that the first vaccine takes 30 days to create antibodies and that a booster shot will be required. Nationally, the so-called "herd immunity" is not likely to be realized until the late summer of 2021. At that point, the severe but manageable virus will be yet another concern we can generally prevent. I pray that is how it turns out.
How that affects BGES is really the question, and my expectation is that we are going to consider returning to the tours as early as March 24, 2021. I believe Tim Smith's "Grierson's Raid" tour and the April schedule are all on the table depending upon the speed and efficiency with which the vaccines are dispensed—further legal guidance, and political and medical advice can all move the needle, and there can be no question that early returns to the field will be somewhat restricted until we are satisfied that the virus is not a significant threat to our folks. Immunization is a good start toward securing admission to early tours. I will have to be convinced that a person who has not been immunized is no risk to the other immunized clients. Clearly it will be a transactional process that evolves.
Here are some more updates.
We are ready to rev up the 2021 schedule and registrations. Currently we show tours with Parker Hills doing "Vicksburg 8" February 17-20 in Baton Rogue. That is going to be changed and posted for execution February 17–20, 2022. We will open it for registration soon.
Brian Steel Wills and Norm Dasinger's "Streight's Raid" tour scheduled for February 26–28, 2021, has been rescheduled for June 25–27, 2021—a slip of four months. Existing registrations are, of course, still good and more are welcomed.
Wade Sokolosky's much anticipated "The End in North Carolina, Sherman in the Carolinas" has also been moved from March 2–6, 2021 to October 9–13, 2021. Registrations for this program will carry over to the new dates and more registrations are welcomed.
The remaining March and all of April's programs remain as scheduled, but we have backups for each of them within 2021. If it is necessary to reschedule any of them, I will let you know.
Thank you for your patience.  I never thought we would lose a full year due to this, but then again, I never contemplated a pandemic and its impact before.
Stay tuned!
—Len Riedel
BGES Executive Director