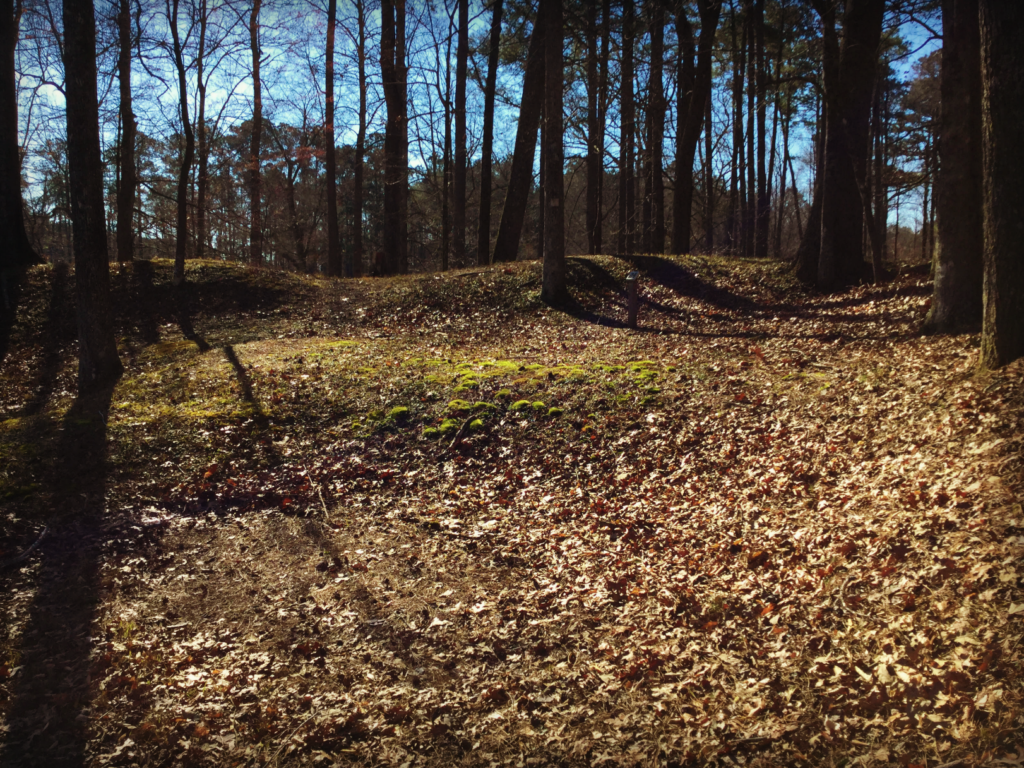 I am excited to update the membership of the Blue and Gray Education Society about the progress being made on our interpretive project at Fort Branch, North Carolina. As you may recall, BGES partnered with Fort Branch to create and install six large and 12 small signs at the fort to enhance the visitor experience. We did encounter a few unexpected delays during the design of the signs, but that is behind us now. In fact, I just sent a few minor, final edits to Scott Williams to complete the sign layout. Once Scott makes these changes, I will forward the signs to BGES Executive Director Len Reidel for his final approval.
Once Len approves the signs, Scott will send them to the printer, and they should be completed by the end of October or early November at the latest. I will then take the signs down to Fort Branch and assist local volunteers with the installation. Ideally, we will have the signs installed before the holidays. Early next year, pandemic permitting, we are planning a dedication ceremony at the fort. All BGES members will be invited—stay tuned for the exact date and time.
Although it took many people to make this project possible, I'd specifically like to thank three volunteers who spent a lot of time creating the signs. First is Dr. Lawrence Babits, volunteer historian at Fort Branch. Dr. Babits provided the initial text and graphics for the signs. Next is former BGES Historian Gloria Swift. Although Gloria started working on the signs as a paid employee, she continued working on the signs as a volunteer after her employment with the BGES ended. Gloria used her extensive experience in fort interpretation to make the signs more readable and user friendly for the average visitor. And finally, Scott Williams spent many hours taking raw text and graphics and making them into the professional signs you'll see visiting Fort Branch in the future. You may have seen Scott's work before if you have visited the Bermuda Hundred campaign sites in Chesterfield, Virginia.
I've included one of the signs we created for Fort Branch to give you an idea of what the finished product will look like.  I picked this particular sign to share with you, as I think the story of the recovered cannon is one of the most unique parts of the fort's history.
Hopefully I'll see some of you at the dedication ceremony!
Doug Cumins, BGES Fort Branch Sign Project Manager