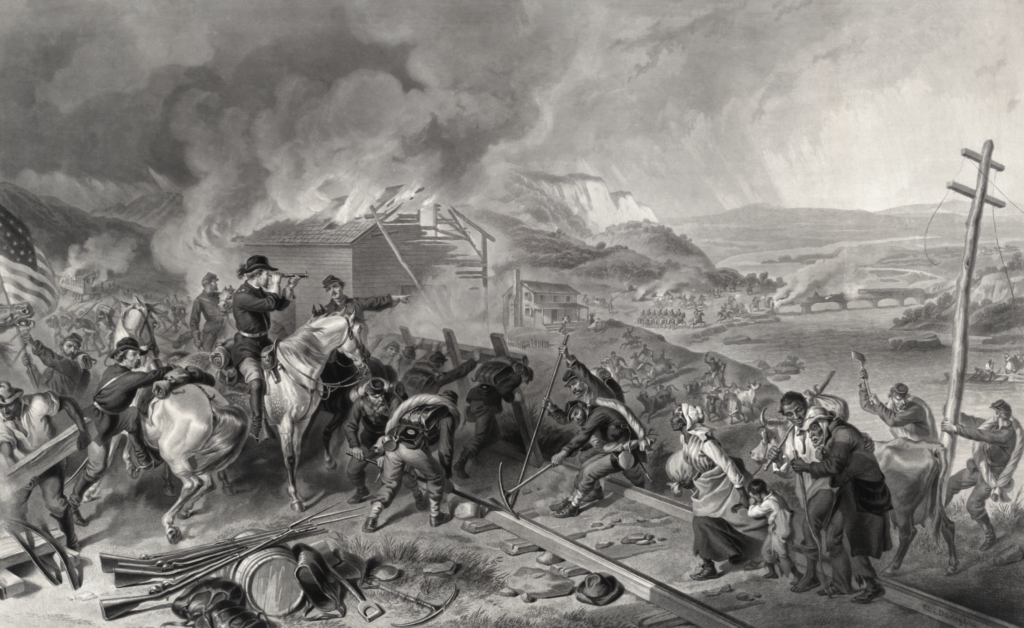 One truth has always seemed universal among "Army brats"—they are fiercely proud of their upbringing. Longtime BGES member John Derden is no exception. The son of a career officer, Derden revels in the experience of growing up in a military family. The sense of wonder and curiosity engendered by his world-traveling lifestyle remains with him to this day. Without a doubt, Derden says, it fed his love of history. An expert on General Sherman and the March to the Sea, he's set to host a BGES tour on the subject in 2021. The BGES Blog talked to him about this, his childhood on the move, his tenure at East Georgia State College, and much more.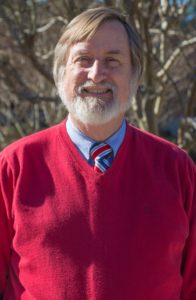 BGES Blog: Let's start with your life as a kid in a military family. What was that like?
JD: I am an Army brat. I was born at Fort Benning in Georgia. My father was a career officer who served in the World War II, Korean War, and Vietnam War eras. I had a wonderful peripatetic childhood. In addition to Fort Benning, we lived in France and Germany, Fort Sill in Oklahoma, Fort Knox in Kentucky twice, and Scofield Barracks in Hawaii. The travel inspired my interest in history—for example, I remember when we were stationed in Europe, my father took a leave and took us along his World War II route as a member of the Second Armored Division from Normandy, across France, Belgium, Holland, and Germany, including a stop at General Patton's grave and the "little red schoolhouse" where the German surrender occurred. I remember listening to my father and his old comrades talking about their experiences when they would get together. Wherever we traveled, we visited the local historical sites, and they stimulated my imagination. So, my interest in history stemmed from seeing so many historical sites and my father's interest in the subject.
My interest in the Civil War derived from my general interest in military history. I remember when I first heard about the Civil War in elementary school I thought they were talking about the "Silver War"! As I progressed through school, I became a voracious reader. I remember giving a book report in the eighth grade on Douglas Southall Freeman's three-volume Lee's Lieutenants.
When I went to college, I became a history major working on a degree in secondary social science education, assuming I would teach school as so many of my family had done. I earned a B.S. Ed, taught a year of high school, applied to graduate school, and eventually earned M.A. and Ph.D. degrees in history from the University of Georgia.
Interestingly, my graduate degrees are in European history, specifically French history, but I have always been interested in the American Civil War. Over the years I have been able to visit most of the major battle sites in the Western and Eastern theaters of the war. I am a big believer in the efficacy of visiting the places where significant things have happened. I joined the faculty of a start-up college in 1973, and I have been at East Georgia State College (EGSC), Swainsboro, Georgia, since then. EGSC is primarily a two-year degree granting institution, although we do have a few baccalaureate programs. I have, however, also taught for Georgia Southern University and Augusta University.
BGES Blog: You spent more than three decades teaching at EGSC. What stands out about that experience? What changes did you see in higher education over that time?
JD: Over the years I have seen EGSC change names twice—Emanuel County Junior College and East Georgia College—and grow from a single campus of less than 200 students to one that has three campuses and over 3,000 students. Initially, many of our students were first-generation college students, and that has continued. We also had many G.I Bill students in the early years, but that has tapered off somewhat. Initially, our student body came from the surrounding counties, but now we have students from Atlanta, Savannah, and Augusta and even some foreign students. Financial aid programs have allowed many students who could never have attended college to do so; thus, we serve a broader range of the population than we once did.
Students today often seem to be more "present-minded" and find history to be irrelevant. In my teaching I try hard to counteract that by showing how current practices derive from the past and emphasizing the use of history as a learning tool in understanding norms.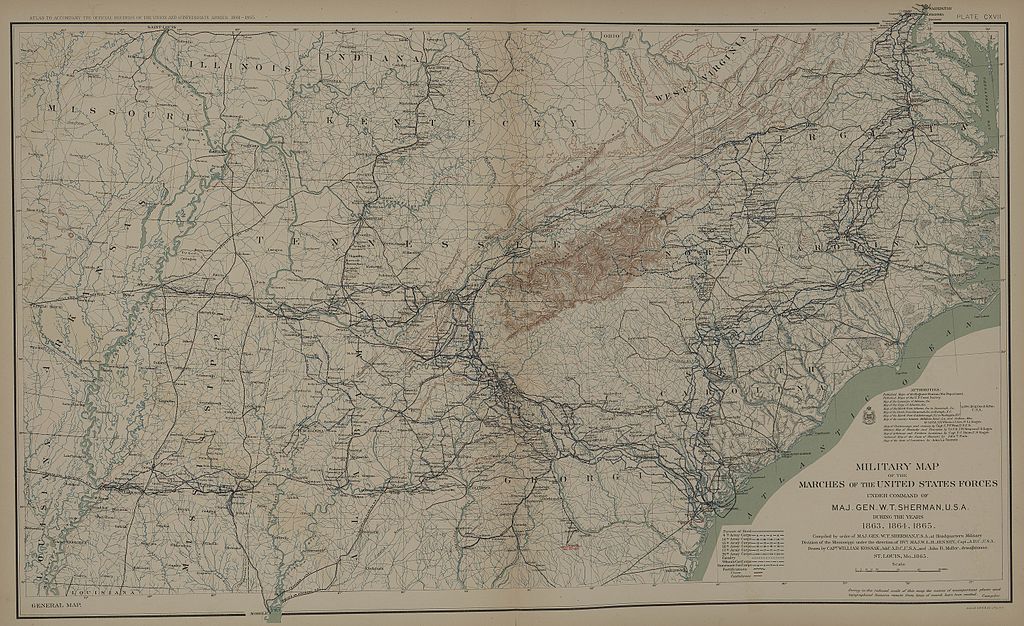 BGES Blog: Sherman's March has been a particular focus of your study. Why? What about this topic captured your imagination? Does this period of history tell us anything about what we're going through as a country now?
JD: When I first arrived at the college, I realized that Swainsboro was close to the track of Sherman's March across Georgia. Being a rural area, some of the actual roads Sherman's men used were still extant, and significant locations could still be identified. Former U.S. Senator David Gambrell shared my interest in the topic, and he and I scouted those routes, and he secured copies of Sherman's daily route maps from the National Archives. Thus, I was able to develop a day tour of Sherman's March across three counties in our region, which I have done every year since 1989.
Several years ago the Indiana Historical Society asked me to do something I had always wanted to do. I planned and directed a three-night, four-day tour of the March from Atlanta to Savannah. It went so well that they came back the next year and asked if I would do a Vicksburg campaign tour, but I had to demur because of my schedule.
Sherman's March also provides a window into the war for my students and community members. I can point out that one of the more significant campaigns of the war came through our "backyard."
Unfortunately, current events seem to echo the last decade of the series of events leading up to the Civil War. Familiar signposts include sectionalism (red states vs. blue states, middle America vs. coastal America, etc.), polarization of the public along political lines with a narrowing of the middle ground, signs of an increasing willingness among those at both extremes to use violence against those with whom one disagrees, and zero-sum politics vs. compromise. History does not repeat itself exactly, but history show us patterns, examples, and warning sings. The fact that so many of our citizens and those that we elect are essentially ahistorical is worrisome.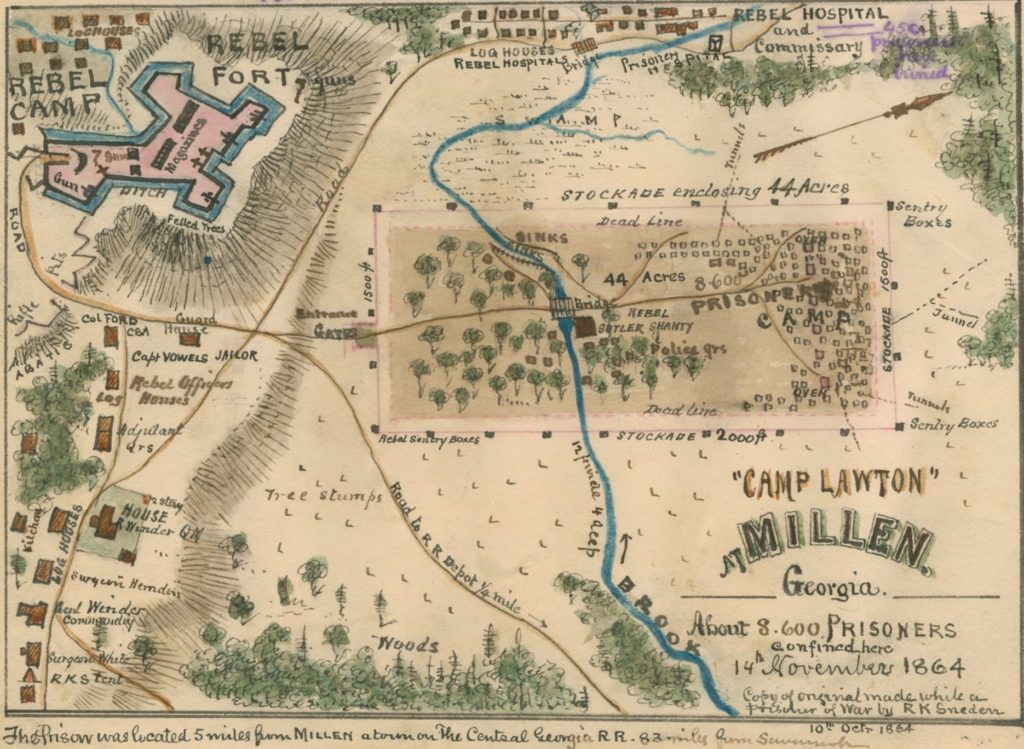 BGES Blog: Your book, The World's Largest Prison: The Story of Camp Lawton, was published in 2012. Tell us about it. Does it shed light on Sherman's March?
JD: As I began to study Sherman's March, I discovered the relatively neglected history of Camp Lawton, the largest Confederate stockade prison. As I researched the sources, I realized there was a story that needed to be told. I set about the task, and in Mercer University Press published The World's Largest Prison: The Story of Camp Lawton.
When Georgia Southern University began an archeological examination of the site (which is ongoing), they asked me to be the historical consultant, and I had the opportunity to teach a course on Civil War Prisons. Oregon Public Broadcasting did a program ("Time Team America: Camp Lawton Prison, 2014") on Camp Lawton, and I was the historical consultant for them as well. General Sherman was well aware of the existence of the prison even as it was being built, and it was one of the targets on his list. When he reached the state capital at Milledgeville, he ordered his cavalry commander General Kilpatrick to send a flying column to the prison to try to liberate the POWs there. When they reached Camp Lawton, they found it already evacuated. When Sherman reached Millen, he made sure that the stockade was destroyed. The history of Camp Lawton, short-lived as it was, reflects in a microcosm the tragic macro story of Civil War prisons. The book is my proudest scholarly achievement because I brought something back to life, so to speak.
BGES Blog: In 2021, you're set to host the BGES tour, "The March." This is one of countless tours you've led on Sherman. What are some of the highlights? What gets you most excited about this one?
JD: I am looking forward to this event, assuming we are not in another viral lockdown, because the participants will be eager and knowledgeable. Believe it or not, when I did the Indiana Historical Society tour, the place that excited them the most was along a lonely stretch of dirt road (one of the remaining roads still extant that Sherman took) where there had been a small plantation. The field was covered in cotton ready to harvest, and according to Sherman's cartographers that field was being used in the Civil War as well. Many folks from Indiana had never seen cotton growing, and they kept commenting on it all the way to Savannah. I encouraged them to pick a boll and take it home with them. What to me was almost unremarkable was of great interest to them. You just never know.
As for the tour itself, we will follow the general route of Sherman as he left Atlanta and headed to Savannah. We will not be able to follow the track of every unit as they were spread out. We will visit the site of the tragic Battle of Griswoldville, Milledgeville (the state capitol, governor's mansion, etc.), several of Sherman's campsites, the market at Sandersville, the Brown House at Sandersville, Birdsville Plantation, Magnolia Springs State Park (site of Camp Lawton), Millen Junction, Savannah area (Fort Pulaski, Fort McAllister, Sherman's HQ, Jarrell Plantation Historic Site, Oconee River crossing, Ebenezer Creek crossing and many more places. We will follow the right wing of Sherman's forces mainly, but at times the left wing.
BGES Blog: That sounds fascinating. Thank you!