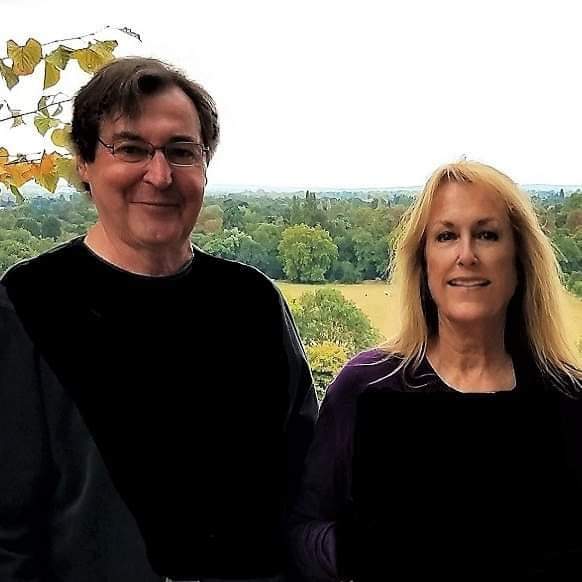 In the age of the Covid-19 pandemic and what many decry as the "cancel culture" era, you might think being an independent bookseller with a focus on military history, particularly the Civil War, would be just about the worst business model to pursue. But as the old saying goes, don't judge a book by its cover.
"I'm afraid to admit this," says Marc Ramsey, who owns Owens & Ramsey Historical Booksellers with his wife, Jill, in Richmond, Virginia, "but during this difficult period, we've seen some of our best sales numbers. Our website has been more popular than ever, and online orders have increased."
How is this possible? "People have more time to read," says Ramsey. Simultaneously, he has found there is a large cross-section of the population that wants to gain a clearer understanding of American history. Owens & Ramsey has established a reputation as an unbiased arbiter of that history, which has helped boost the store's profile.
"We have always been determined to handle only those books that represent good, sound history," says Ramsey. "We seek out objective viewpoints. Our only exceptions are books written by veterans. We feel they've earned the right to be partisan if they choose."
Ramsey doesn't mean to suggest his business faces no challenges in the current climate of uncertainty. To the contrary, recent trends have not been kind to independent booksellers. "Rents are going up, and walk-in traffic is going down," says Ramsey. "More and more owners are retiring or going out of business. It's really unfortunate."
Those market forces compelled Ramsey and his wife to make a tough decision last February. "The time had come to move," he says. "Our landlord wanted to double our rent and put us on a five-year lease. We now see customers at our catalog book room at our home residence in Richmond and at Coalfield Station Antiques in Midlothian."
Owens & Ramsey has been able to weather other storms by diversifying its revenue streams. In addition to their impressive collection of new, used, and rare books on all periods of American military history, they sell artifacts, prints, collectibles, and maps. Ramsey also does appraisals of old books and is a frequent presenter at conferences, trade shows, and book fairs. At least, he used to be.
"In this area, the pandemic hit at the worst possible time," says Ramsey. "The quarantine put people back on their heels. It forced the closure of so many events."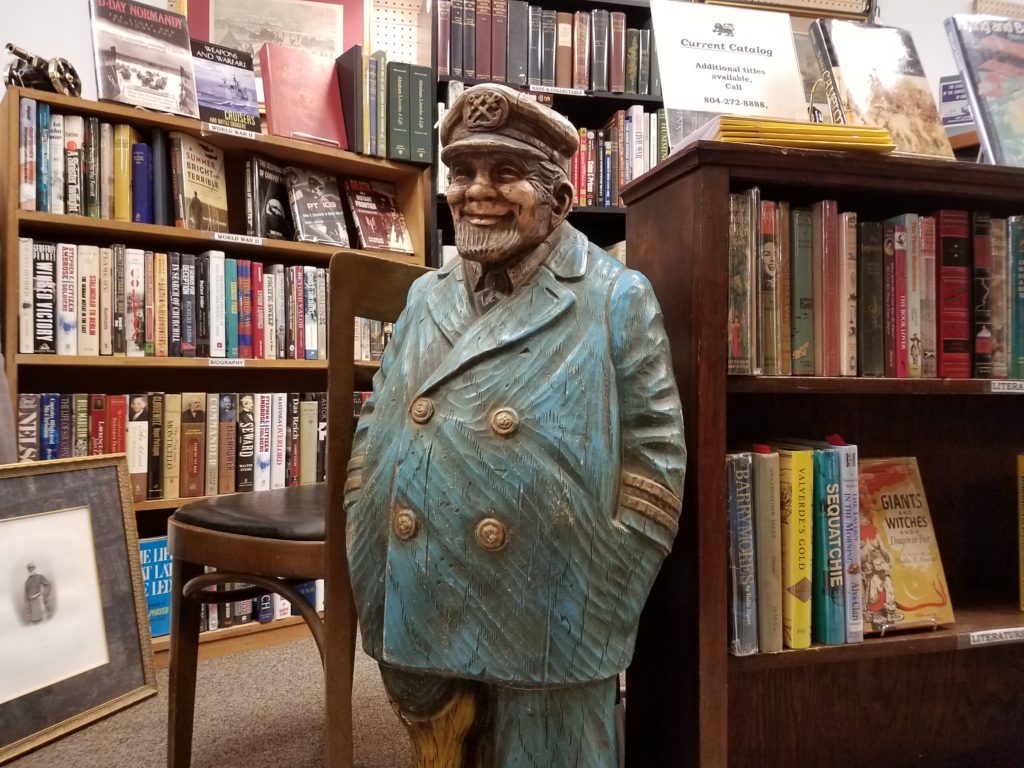 That includes Civil War reenactments, one of Ramsey's true passions. He got into living history during a 15-year career on the radio that saw him work as a newscaster and announcer. It was when Ramsey became disillusioned with the industry that he and his wife made a life change and bought Owens & Ramsey.
"Military history has always been my love," says Ramsey. "Ever since I was a kid growing up in Pennsylvania. I remember an aunt gave me the book, Robert E. Lee and the Road of Honor by Hodding Carter. I was sold."
Ramsey later attended Virginia Commonwealth University, where he earned his Masters in Theater & Fine Arts. That, and a deep resonate voice, helped pave his path in radio. It also made him a natural as a reenactor.
"It's a wonderful hobby," says Ramsey. "I do living history and presentations for the Richmond National Battlefield Parks. My favorites are the big swinging battle reenactments at Cedar Creek, Gettysburg, New Market, and a few others, where I lead the 15th Virginia Volunteers as part of Longstreet's Corps. I love those events, can't wait for them to start up again."
That's not the only way Ramsey feeds his passion for Civil War history. For the last 15 years, he has worked with the Richmond Battlefields Association, including two stints on the Board of Directors. He is also the author of The 7th South Carolina Cavalry – To the Defense of Richmond. But Owens & Ramsey remains his first priority.
Ramsey is cautiously optimistic that the business will thrive once again—in part because he feels so many share his curiosity in America's past. He also feels a responsibility to help preserve the nation's history.
"We wouldn't change our focus," Ramsey says. "As Americans, we love studying ourselves, good and bad."