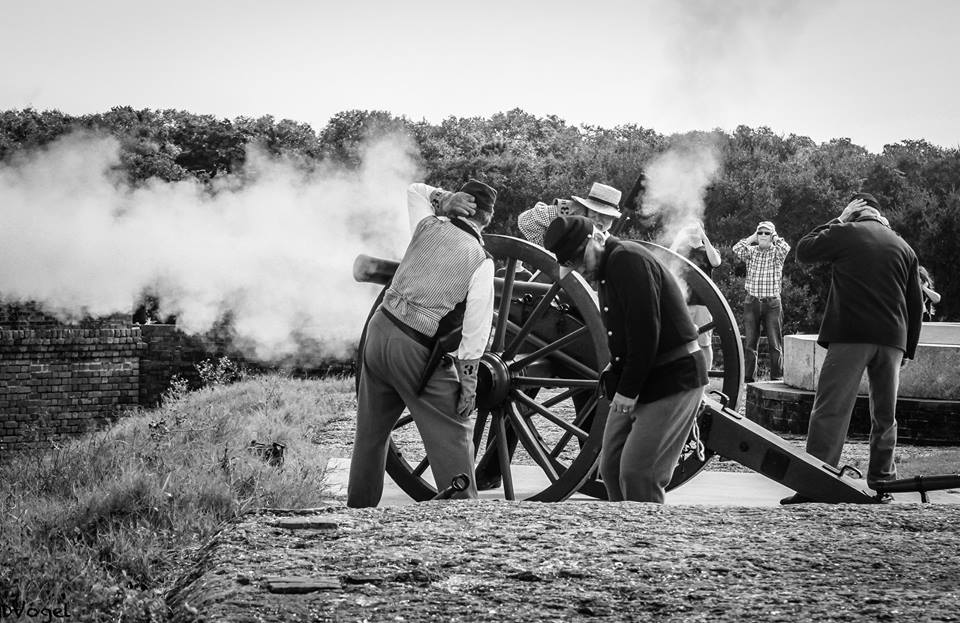 Sometimes it takes a village. That was the case seven years ago when Fort Clinch, located on a peninsula near the northernmost point of Amelia Island in Florida, got a full-scale operating 10-pounder Parrott Rifle artillery piece. Built in 1847, the fort was part of the "Third System Fortifications" that gained prominence after the War of 1812. With the threat of foreign invasion growing on America's coastlines, the country instituted a new, more dynamic line of defense. Powerful artillery played a critical role.
The fundraising campaign for the Fort Clinch cannon was a collective effort between the Blue & Gray Education Society and the Friends of Fort Clinch State Park. It began in 2012, and by May 2013, more than 80 BGES members had joined the cause.
John Murk was among those who helped organize and pull off the fundraiser. A Civil War reenactor, Murk originally became involved with BGES as a CPA. "That's how I met Len Riedel," he says. "It was 1997. The BGES accountant had a disability and was unable to continue. I replaced him."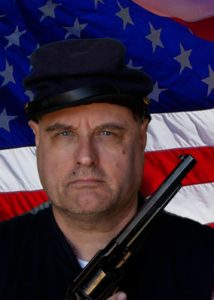 It was more than a decade later that the Parrott Rifle hit the market. "I talked to Len about it," recalls Murk. "He was sure BGES could rise to the challenge."
Over the course of the next year, donations surpassed $16,000. "People were so happy to contribute," says Murk. "I didn't have to do very much."
Murk, who developed his passion for Civil War history as a kid, felt a great deal of satisfaction when the purchase was completed. Born in New Jersey, he spent part of his childhood moving up and down the Eastern seaboard with his family, including stops in Maine, New Hampshire, Maryland, and North Carolina. Murk ultimately settled in Jacksonville, Florida. In the process, he was exposed to a wide variety of Civil War sites.
"My dad was a Korean war vet," says Murk. "We toured lots of locations together."
Eventually, Murk became a reenactor, which provided him with a fresh perspective on sites he visited during his youth. All these years later, he knows full well the importance of a fully functional Parrott Rifle to Fort Clinch. Though the fort already had a piece of artillery, he points out, the additional cannon allowed for a demonstration of a battery of big guns. It also created more flexibility to support regional requests for historical presentations.
As a living historian, Murk understands that authenticity is essential to any reenactment. The Fort Clinch cannon offers it in spades. "As reenactors, we represent Americans who made the ultimate sacrifice for their country," says Murk. "We have to put our best face forward."
All photos courtesy of author