As we've all come to realize, because of the worldwide pandemic, the summer of 2020 will be remembered for the events and activities that didn't happen. Included on this list is the BGES tour, "Grant Moves South, A Star Ascends in the West," which has been rescheduled for July 2022. It was to be Tim Smith's first foray into hosting for BGES. A professor at the University of Tennessee at Martin, Smith is part of an exciting new generation of historians who are providing fresh perspectives on the Civil War. He sat down with the BGES Blog to discuss Grant and preview his upcoming tour.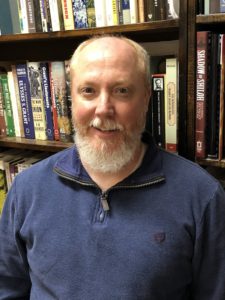 BGES Blog: You're the author or editor of more than 19 Civil War books, including Grant Invades Tennessee: The 1862 Battles for Forts Henry and Donelson and Rethinking Shiloh: Myth Memory. When and how did your interest in the Civil War begin?
TS: I was born in Meridian, Mississippi, in 1974. I grew up in a household of my mother and father and three boys. My poor mom never got to do the girly things until she then had five granddaughters and no grandsons. We did a lot of boy things like baseball games and hunting, and, of course, going to Civil War battlefields.
I grew up basically between Vicksburg and Shiloh, and we would go to both numerous times a year. They are very special to me because of my childhood memories. Later, in researching ancestors, we found that I had four direct great, great whatever grandfathers inside Vicksburg, one of which was killed. Another marched away from Champion Hill with Loring. So, my interest in the Civil War comes from a lot of different directions. Today, my main areas of interest not surprisingly are those same battles and my native state—basically the Mississippi Valley campaign.
BGES Blog: Your BGES tour, "Grant Moves South," traces the general's early career. What was he like at this stage of his life?
TS: Like anyone else, Grant evolved and matured over time. He had his demons—some say drunkenness—but he grew to overcome them. In fact, I've always thought the drunkenness was overplayed. To me, one of Grant's two chief faults, especially at this point of the war, was his tender heart that made him think everyone was as kind and tenderhearted as he was. This made him a very poor judge of character.
The other fault, and we see it clearly in the first year of the war we will deal with on this tour, was his overconfidence. Even in his worst times, he always had self-confidence. This translated into his military command where he often thought he was the only one who would dictate what would happen, and he often underestimated the enemy. He worked through that and became better as he went on, but here at Belmont, Fort Donelson, Shiloh, he gets a little ahead of himself, and the enemy always does what he doesn't expect.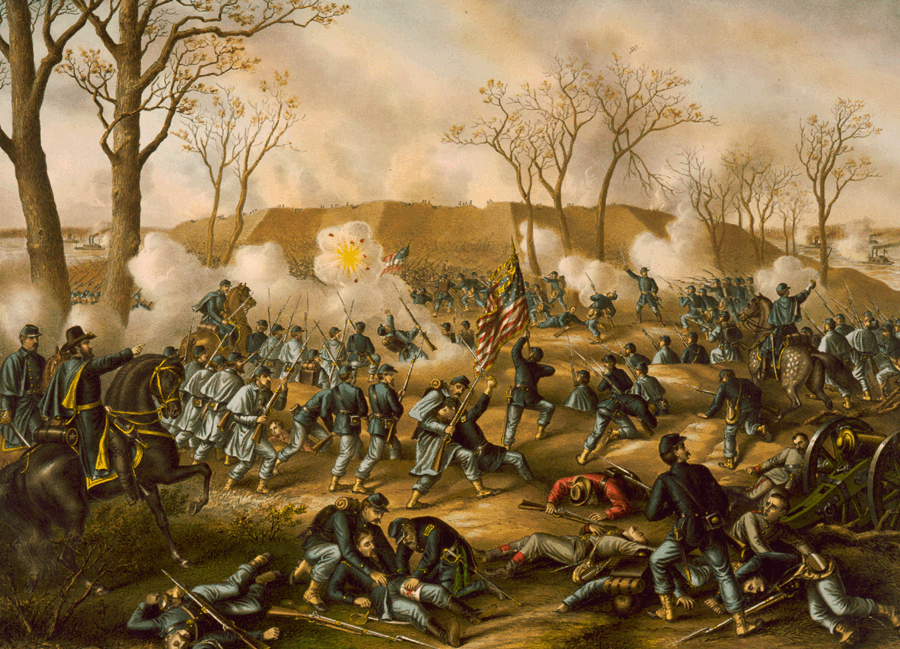 BGES Blog: Grant encountered many obstacles and challenges during this time, including near disasters at Belmont and Shiloh. How did these events shape him? What about his dramatic victory at Fort Donelson?
TS: As I mentioned, Grant grew as a person and as a general, just like most anyone would. Clearly, the near disasters at Belmont and Shiloh had an impact on him as he grew into a maturity that we see later at Chattanooga and in Virginia. That maturity certainly appears also in the later Vicksburg operations, where Grant is a much different general than he had been at the start of the Vicksburg campaign.
Fort Donelson is a watershed moment no doubt, perhaps confirming to him that he can do this and be successful, something which he had not had a lot of previously. Of course, the opponents he faced also mattered, and he learned well to base many of his actions on who he was opposing. This certainly benefited him as he geared up to face Lee later in the war.
Grant definitely learns from his mistakes during this time, even if he sometimes never admitted them. The surprise at Shiloh is an example of him never admitting his error. But he learns and this first year really makes him into the commander he becomes. I've often equated his four years to the four years in college, and at this point he is the wide-eyed freshman who takes college by storm, only to meet the sophomore slump very quickly. But he perseveres and becomes the solid junior and senior later in the war.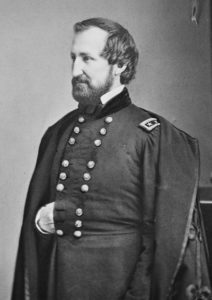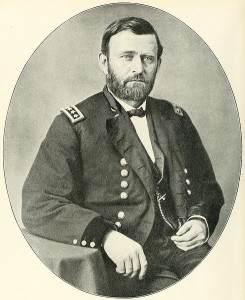 BGES Blog: You talk about Columbus, Kentucky, as an overlooked Civil War site. What's its importance?
TS: Columbus is the bastion that blocked the Mississippi River, and the effort to turn or outflank that position led to the Tennessee River campaign. There would have been no Forts Henry or Donelson, Shiloh, or Corinth had Columbus not been so defensible.
BGES Blog: Grant had no problem finding adversaries, including a Union "foe" in William Rosecrans. What does his relationship with Old Rosy tell us?
TS: It was not a good relationship at all, starting as early as Iuka, and it went downhill from there. I think it was a clash of personalities, much like the Halleck and Grant relationship, but this time with Grant basically on top. Rosecrans to me seems pompous and stubborn, not attributes Grant likes. But the overall context shows us that Grant is very willing to get rid of those he does not like in any way he can, which perhaps goes back to the judge of character flaw. We also see this play out with a number of other officers such as Lew Wallace or John A. McClernand.
BGES Blog: This is your first time hosting a BGES tour. What's your style as a host?
TS: I've been a fan of BGES for a long time, and have used the publications in the past. I'm honored to now lead this tour for them. My style is rather informal. I never do a tour the same way twice, and normally go with whatever the group is interested in and desiring. For instance, if anyone in the group has ancestors at the battle in question, I'll try to tailor the tour in some way to stop near where they were and mention them in the narrative. There is lots of interaction, nothing formal.