The Civil War wasn't just a man's war. For the first time in American history, women played a significant role in the wartime effort. Women took on jobs beyond their society-mandated ones inside the home, including spy, nurse, and soldier. Clara Barton once claimed that the four-year war advanced the social position of women by 50 years. Here are some of the war's most amazing women who made a difference, and related sites to visit to learn more about them.
Clara Barton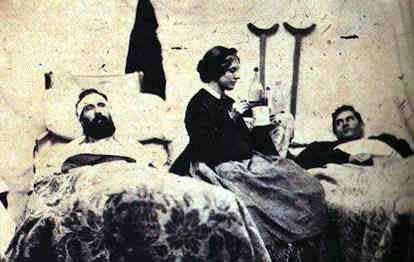 One of the Civil War's most famous women, Clara Barton risked her life distributing supplies to soldiers. She started off assisting the wounded at the First Battle of Bull Run in July 1861. From then on throughout the war, she could be found on battlefields, tending the wounded on both sides. One patient told her: "This is the second time you saved my life." He went on to explain she had been his teacher in New Jersey (she became a teacher at the age of 16 and, at the age of 30, opened a free school in Bordentown, New Jersey). She escaped death several times, including during the Battle of Antietam, when a bullet whizzed through her sleeve only to kill the man behind her. After the war, Barton went on to found the American Red Cross. A little known fact about her is that, after leaving the free school (they hired a man to be principal rather than her and she wasn't happy), she worked at the U.S. Patent Office in Washington, D.C.; she may have been the federal government's first female employee. Some of the men resented her presence, even spitting tobacco on her skirt.
Clara Barton sites:
Clara Barton National Historic Site, Glen Echo, MD: Clara Barton lived in this house, just outside Washington, D.C., for the last 15 years of her life. It served as the first headquarters of the American Red Cross.
Clara Barton Soldiers Missing Soldiers Office Museum, Washington, DC: This is where Barton lived as she struck out for Civil War battlefields, and where she orchestrated the searching for missing soldiers after the war. It's been beautifully preserved as it appeared in her day.
Clara Barton Birthplace Museum, North Oxford, MA: Barton's childhood home is now a museum.
Rose O'Neal Greenhow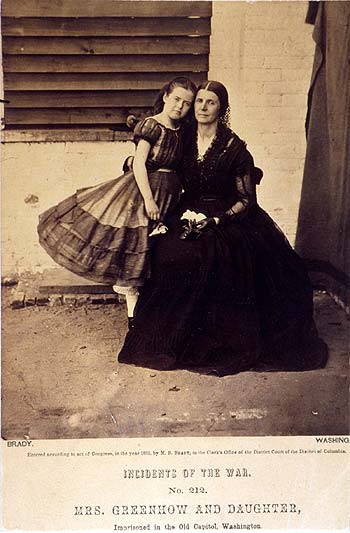 Washington socialite Rose O'Neal Greenhow was beautiful, educated, and refined—her nickname Wild Rose came from her olive skin and complexion. Given her social connections to powerful men, she was recruited as a Confederate spy soon after the outbreak of the war. In fact, she warned General Beauregard about General Irvin McDowell's movements toward Manassas Junction before Bull Run—helping to sway a Confederate victory. She was thrown in prison for a year (sometimes flying the Confederate flag from her window), then deported to Richmond. Jefferson Davis rewarded her generously, then sent her to France and England to use her guile and charms to earn support for the Confederacy. Upon her return, while attempting to run the federal blockade at Wilmington, her small boat ran aground, and, weighted down by gold sovereigns, she drowned.
Rose O'Neal Greenhow sites:
Home of Rose O'Neal Greenhow, Washington, D.C.: Her house at 398 16th Street, N.W., no longer stands. LOOK AT CIVIL WAR BOOK
Home of Rose O'Neal Greenhow, London: The house at 34 Sackville Street is where the famous Confederate spy resided as she strove to gain English support for the Confederacy.
Harriet Tubman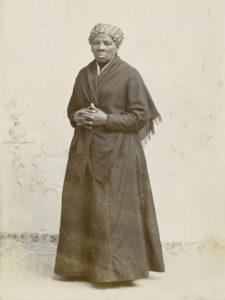 Born on Maryland's Eastern Shore, legendary abolitionist Harriet Tubman (ca 1821–1913) escaped from slavery in 1849, going on to help many others find their way to freedom along the Underground Railroad. While her courage and acumen as a "conductor" is well known, her work as a nurse, cook—and spy—during the Civil War is lesser so. Her intimate knowledge of the landscape gleaned along the Underground Railroad, her skills in arranging secret meetings and scouting without notice, along with her ability to think on her feet all proved valuable assets in hunting for rebel camps and reporting on Confederate movements. In one operation, she provided info regarding the location of Confederate mines in the Combahee River, so that Union boats carrying black troops proceeded unharmed. This action made her the first and only woman to organize a military operation during the Civil War. To top it off, she told local enslaved people that these ships cold carry them to freedom, so when she gave the word, hundreds rushed forward to be rescued; more than 700 would be freed, a hundred of which went on to serve the Union army.
Harriet Tubman sites:
Sarah Rosetta Wakeman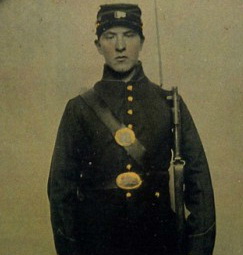 Private Lyons Wakeman served for nearly two years for the Union in the Civil War. Even after becoming ill during the Red River Campaign and dying in a New Orleans hospital of chronic diarrhea, his secret was not discovered—the fact that "he" was a "she." In fact, no one knew her secret until 1976, when her letters were discovered. And that's what makes her different from the hundreds of other women who fought as soldiers—her letters were preserved to tell her story. In one letter she wrote: "I don't know how long before I shall have to go into the field of battle. For my part I don't care. I don't feel afraid to go." She is buried in Chalmette National Cemetery near New Orleans under the name Private Lyons Wakeman.
Sarah Rosetta Wakeman sites:
Belle Boyd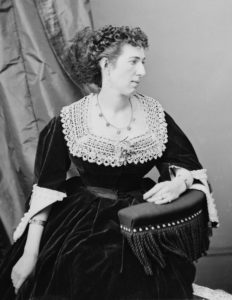 A beautiful debutante from Martinsburg, Virginia (now West Virginia), known as the "Siren of the Shenandoah," Isabella "Belle" Boyd started off as a nurse. But when Union troops came to her hometown, she unleashed her charms, snagging info from them about troop movements and passing what she learned along to Confederate officers. Her most famous mission involved riding through enemy lines to alert Gen. Stonewall Jackson that Union troops planned to blow up bridges in Martinsburg. Thanks to her, General Jackson successfully routed Union troops out of the Shenandoah Valley. Later on, she carried documents to England for Confederate President Jefferson Davis. When her ship was intercepted by Union troops, she fell in love with Union officer Lt. Samuel Wylde, whom she later married in England. The church still looks exactly as it did on the day they said "I do."
Belle Boyd sites:
Belle Boyd House and Civil War Museum and Archives, Martinsburg, West Virginia: The ballroom is decorated in Victorian style, as Boyd would have known it. The rest of the house showcases Civil War artifacts from Berkeley County.
James Church, London: The church at 197 Piccadilly where Belle Boyd married Union officer Lt. Samuel Wylde.
Elizabeth Van Lew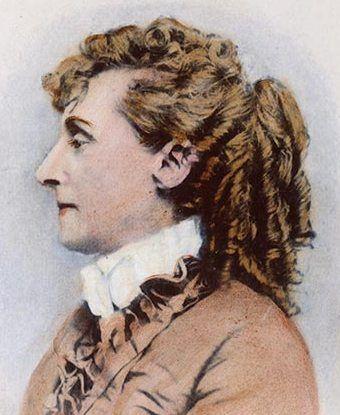 A wealthy socialite from Richmond, Virginia, born of northern parents, Elizabeth Van Lew opposed slavery and secession. When the Libby Prison was established in an old tobacco warehouse on the edge of town, she and her mother brought supplies to Union prisoners—and helped them escape. As the war continued, her mission turned into a full-on intelligence gathering operation, gleaning information from recently captured prisoners about Confederate troop movements, which she passed along to Union officers. In 1863 Gen. Benjamin Butler recruited her as a spy, and she developed a ring of 12 people, both black and white, to collect info from Confederates for the Union; she often smuggled messages in hollowed eggs. One of her spies was "Mary Jane," formerly enslaved by the Van Lews.  She never recovered her social status, labeled a traitor and spy by her former friends, though after the war, President Grant appointed her postmaster of Richmond. After a lifetime of giving and caring for her family's former slaves, she died penniless. The family of a Union soldier she had helped paid for her funeral.
Elizabeth Van Lew sites:
Shockoe Cemetery, Richmond, Virginia: Elizabeth Van Lew is buried in this somewhat overlook cemetery, along with Chief Justice John Marshall, Edgar Allan Poe's adoptive parents, and activist Nora Houston.