AMAZING CIVIL WAR BOOK COLLECTION.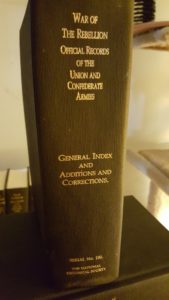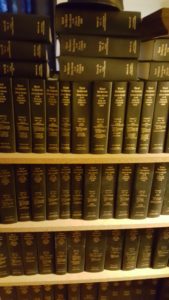 Sadly a Civil War buff out West recently passed away, and his widow wants to give his Civil War book collection to other buffs to give them the same pleasure, access, and joy that he experienced in studying the Civil War. The gift has run into a few snags, and like the older animal in a shelter, the larger and older item—in this case a complete set of the Official Records of the War of the Rebellion ( a reprint version)—still sits. It is free to a Civil War buff who has always wanted a set and will use it; but like most adoptions, it requires shots. In this case, you must pay the shipping and handling. It is 121 volumes, so probably about five or six boxes, USPS or UPS Ground, so perhaps $300-$400? Then, insurance on each box for about $500, adding another $50 or so?
A retail set of the OR would cost you $3500 or more. You can have this for less than $500 delivered to you.  Len suggests spending $1000 and consider making a $500 donation to the BGES to help the organization, and as thanks for giving you this opportunity. There is only one set: This is a first-come, first-served opportunity.
If interested, please email Len Riedel at bgesexecutivedirector@yahoo.com.