If your healthy obsession with the Civil War gives you a healthy appetite, here are 10 eateries that you'll love.
The Red Fox Inn & Tavern
Middleburg, VA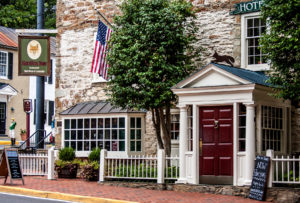 For Civil War buffs, it's hard to find a more authentic restaurant than the
Red Fox Inn & Tavern
. Built in 1728 by Joseph Chinn (and known as Chinn's Ordinary back then), it was a popular stop for travelers making their way through Virginia, including none other than George Washington. During the Civil War, Confederate commanders used the restaurant as a headquarters and a hospital. Before the Battle of Gettysburg, Gen. J.E.B Stuart famously met here with Col. John Mosby to discuss strategy. To this day, the Red Fox maintains many Civil War-era touches. Seek out the Tap Room's pine service bar, which was constructed from a field surgery table. Architectural features, such as fieldstone walls and fireplaces, also lend to the Civil War ambience.
Hanover Tavern
Hanover, VA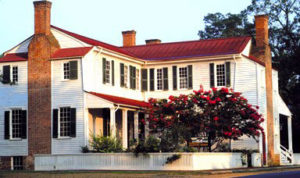 The original
Hanover Tavern
was licensed in 1733 as a place to overnight, eat, and drink for weary travelers and those coming to Hanover Courthouse. The current structure dates back to 1791, with additions in 1822 and 1833. During the Civil War, Union and Confederate infantry and cavalry often stopped by; the tavern's owner at the time, Cleavars Chisholm, was a well-known Unionist. The Battle of Hanover Courthouse, part of the 1862 Seven Days Battle, waged nearby (Union troops camped on the courthouse and tavern property), as did the fighting at North Anna two years later during the Overland Campaign. Be sure to catch a show at the Virginia Repertory Theatre's Barksdale Season at Hanover Tavern, in the Tavern's 150-seat modern theater. Its doors first opened in 1953 as Virginia's first performing arts organization open to integrated audiences.
Farnsworth House Inn
Gettysburg, PA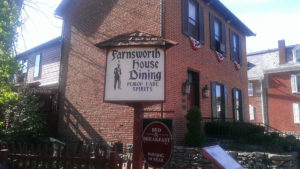 The
Farnsworth House
was named after John Elon Farnsworth, a Union cavalry general who died in the Battle of Gettysburg. He led Pickett's Charge on the battle's third and final day, a mission that took his life and those of 65 of his men. The original brick inn was built in 1810, with additions in 1833. President Lincoln famously passed by in November 1863, as he journeyed to Soldiers' National Cemetery to make the Gettysburg Address. More than 100 bullet holes still mark the walls of the Farnsworth House. Today, guests can spend a night in beautifully decorated Victorian bedrooms and feast on Civil War-inspired fare in the Meade and Lee dining rooms. Sweney's Tavern features memorabilia from the movie Gettysburg and other Civil War artifacts.
Dobbin House Tavern
Gettysburg, PA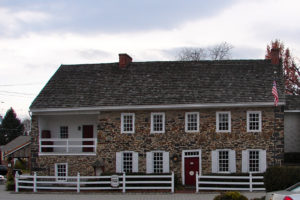 Reverend Alexander Dobbin immigrated to the New World from Ireland. In 1774, he bought 300 acres of land in the Gettysburg area and began work on a sprawling farm complex that included a classical school and what would eventually be known as the
Dobbin House
. The gregarious reverend made his mark in many ways: as a minister, an educator, and a community leader. In the lead-up to the Civil War, he often housed runaway slaves as they sought their freedom on the Underground Railroad. Guests can enjoy casual dining in the Springhouse Tavern or a more formal setting in the Alexander Dobbin rooms. For special occasions, the Abigail Adams Ballroom is a perfect choice. Overnight accommodations are available in the Gettystown Inn, a bed & breakfast with a host of elegant period accoutrements.
McGillin's Old Ale House
Philadelphia, PA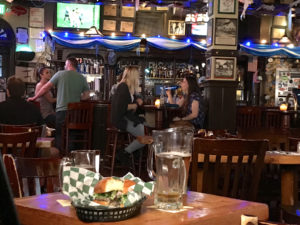 McGillin's Old Ale House
is the oldest continuously operating tavern in Philadelphia. Originally known as the Bell in Hand Tavern, it opened its doors in 1860 and was home to owners Catherine and William McGillin and their 13 children. Patrons referred to the couple as "Ma" and "Pa" and soon began calling the tavern McGillin's. The name stuck and remains today. Beer is a staple at McGillin's. There are 30 brews on tap, including the 1860 IPA, which was introduced in 2010 on the tavern's 150th anniversary.
Talbott Tavern
Bardstown, KY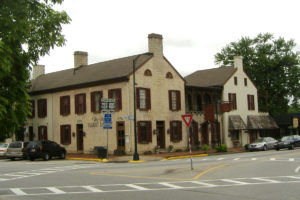 With its Flemish bond stonework, the
Talbott Tavern
is one of nation's best examples of American settlement architecture. The country's oldest western stagecoach stop, it was a gateway destination for travelers eager to explore territories in virtually any direction. The Talbott Tavern's ties to the Civil War are well established. Andrew Jackson, for example, was said to enjoy a good hearth fire in the central room. Nowadays, you can spend a night in the Lincoln Suite, one of six rooms in the tavern's bed & breakfast. As a four-year-old, Honest Abe stayed there with his family after a defect in the title to their home forced them to move. The Bourbon bar is not to be missed, especially if you're in town for the annual Bourbon Festival.
Golden Lamb
Lebanon, OH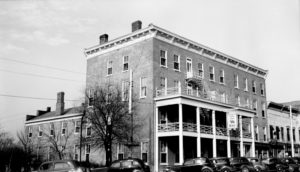 Founded in 1803, the
Golden Lamb
grew to fame based on the most fundamental rule of real estate: location, location, location. Close enough to Cincinnati and to a major thoroughfare known as the National Road, it attracted guests from all walks of life, including soldiers preparing to fight in the Civil War. In April 1861, a company of National Guardsmen gathered here for breakfast before joining the fray. They were the first volunteers in the area to do so. You have your choice of four different dining rooms: the Lebanon, the Dickens, the Buckeye and the Shaker. The Black Horse Tavern is another option. For a taste of Civil War times, try the Fried Chicken or Turkey Roast.
Old Angler's Inn
Potomac, MD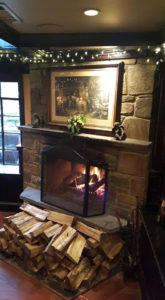 The
Old Angler's Inn
opened its doors in 1860 and quickly became a favorite spot for both travelers to the nation's capital and residents. During the Civil War, Union and Confederate troops alike often stopped in for a meal and a moment of peace. One soldier was so impressed that, upon discovering gold in California in 1864, he presented a set of golden fish hooks to the inn. The historic inn remains a D.C. favorite today, especially as an après-activity stop for paddlers tackling the nearby Potomac River and cyclists hitting the nearby C&O Canal. It offers full lunch and dinner menus, with an emphasis on Maryland hospitality and comfort, and the outside setting is divine.
GrantLee's 20th Maine Tavern & Grill
Farmington, ME
GrantLee's 20th Maine Tavern & Grill doesn't hold the same historical significance as other restaurants on this list. But it makes up for it with its devotion to the Civil War era. Family run, GrantLee's features a menu showcasing both Northern and Southern foods, including the Johnny Reb Country Steak, Yankee Pot Roast, and Deep Fired Raspberry Cheesecake. Civil War artwork adorns the restaurant's walls, and memorabilia is on display throughout.
Buttonwillow Civil War Theater
Whitwell, TN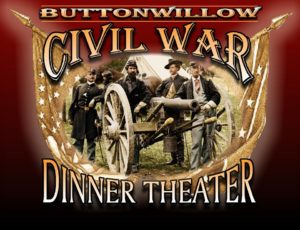 The
Buttonwillow Civil War Theater
isn't technically a restaurant. However, its concession stand is tough to beat with items like "Missippy" Long Dogs and "God Save the South" Fudge. The daily show, Granddaddy's Watch, is billed as Christian dinner theater. It's based on actual events surrounding a brother who supported the Union and his Confederate sister. The Buttonwillow pulls no punches in how it tells this story, bragging that: "We have been examined and prodded by the best. Our facts are dead-on."