Gary Ecelbarger, an award-winning author of several books about 19th-century American personalities and events, has also established himself as a leading authority on George Washington's 1777–1778 campaign of the American Revolution. He has formally presented and led tours on the topic for over 15 years and has published several journal articles on the subject within the past two years. But he's not just a historian specializing in the Revolutionary War. It's his roots. He claims ten direct-line ancestors who served as Patriot soldiers in the American Revolution. Gary will be leading the upcoming BGES tour, "Between the Fourths, Part 1 of 3: George Washington's Decisive Period," on June 20–24, 2022, a not-to-be-missed opportunity to delve into this fascinating period of history. The BGES Blog caught up with Gary to find out more about the tour and how he became so fascinated by this topic.
---
Watch Gary's recent interview with Len Riedel about Between the Fourths.
---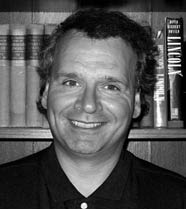 BGES Blog: Give us the three-sentence overview of your tour.
GE: This tour offers a unique look at two months of the Philadelphia Campaign of the Revolutionary War. It focuses on the August and September movements and battles—including a day-long dissection of the Battle of Brandywine. What sets this program apart from all others that have looked at this period is the dedicated attention on George Washington (GW) and his headquarters throughout these seven weeks of 1777.
BGES Blog: What intrigues you the most about Washington, especially in this period of time?
GE: Influential historians earlier this century have portrayed GW as a commander committed to a Fabian strategy of warfare in 1777, a generally defensive approach to battles or quick isolated strikes but in both scenarios, a quick departure and realignment in another locale (a War of Posts). I have since learned that GW becomes the polar opposite of that portrayal. I will demonstrate during this program when and why he converts into an aggressive gambler who is always seeking the best opportunity to attack his opponent, William Howe.
BGES Blog: What was Washington's secret to his success? Will tour participants glean any of this from the tour?
GE: The secret to his success is his incredible dedication to The Cause and his clench-jawed determination to carry it through to victory. Realize that this man sacrificed his vast land holdings, his luxurious lifestyle, and his life when he donned his Seven Years War uniform at the Continental Congress in May 1775 as his visual bid for the command of the Americans in the field—more than a year before this collection of British colonies became states united against the king and for their independence. That stunning sacrifice is unmatched. Although Washington is not ultimately successful in the field during this tour, the participants will nevertheless appreciate the ingredients in GW that ultimately won the War.
BGES Blog: What are you most excited about sharing with your tour participants?
GE: I have made several discoveries that revise the traditional interpretation of this period, so I am very excited about presenting a history that has never been shared on a tour before—even in past programs that I have personally led which encompassed some of the same period. These discoveries range from newly discovered letters to a careful and fresh dissection of previously published accounts—including receipts. I am also thrilled about the opportunity to show the folks 10 existing homes that GW and members of his "military family" dwelled in as army headquarters, several other specific locales where the building no longer exists, newly accessible and/or discovered battlefield sites, and old road traces.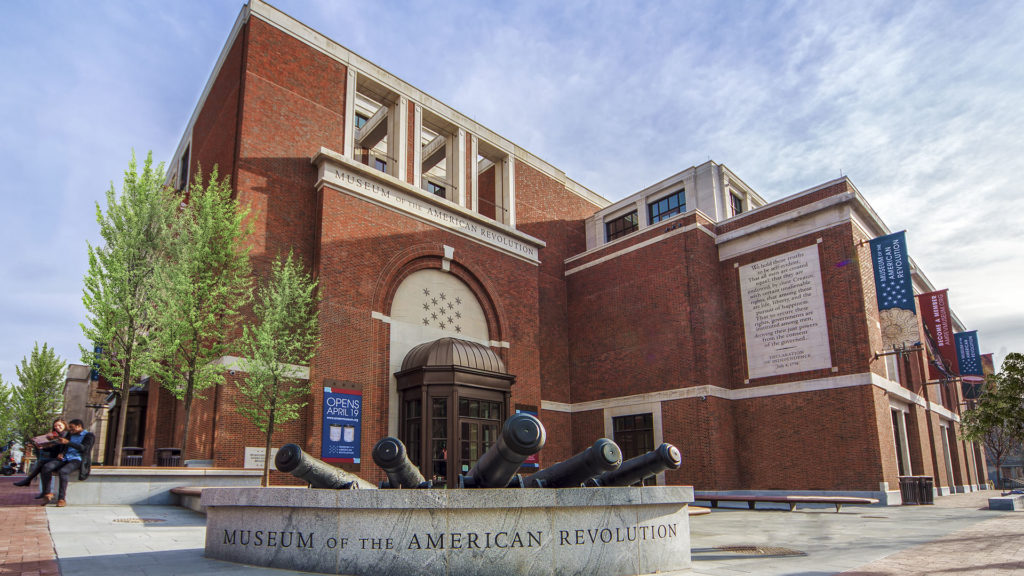 BGES Blog: Can you give us a quick vignette that might give us a flavor of the tour?
August 24, 1777:
Within the ranks, Colonel Pickering was relieved that the marching order was well preserved throughout the parade route through Philadelphia, and pleased that the army "was allowed to make a fine appearance." As he began to distance himself westward from the city—and likely before the army completed the two-hour-long line of march—George Washington and 11 members of his military family migrated to the City Tavern where Washington had headquartered when he first entered the city three weeks earlier. While their horses fueled up on hay and oats at a nearby stable, the dozen impromptu guests of Daniel Smith consumed a liquid breakfast of punch and grog. Afterward, they mounted up and rode out west on Walnut Street working their way to the one-year-old floating bridge over the Schuylkill River at Middle Ferry, constructed for military operations one year earlier and now tested by an army for the first time in the war.
As he oversaw his four divisions of infantry, along with all of his Dragoons and most of his artillery soldiers crossing the Schuylkill, no one could fault George Washington if the scene took him back to what had already become an iconic crossing of the Delaware River on Christmas night, 1776. That traverse from Pennsylvania to New Jersey at McConkey's Ferry seven months earlier led him to a series of planned and fortunate events over the next nine days that saved a nation. Washington yearned that this 1777 crossing of the Schuylkill would lead to a new series of favorable events—both ahead of him at the headwaters of the Chesapeake, and along the Hudson 150 miles behind his right shoulder—that would not only preserve the year-old country, but also end the war.
BGES Blog: What does your tour offer that others don't? Why would tour participants join this one?
GE: This program is designed both for new participants in Revolutionary War tours, and also for those who are well versed in the Colonial era. I am a huge believer in the arc of a story, which can get minimized or completely lost in more thematic approaches of tours that sacrifice chronology for geographic convenience. This tour grabs you from the beginning and tightens that grip throughout, but in a comfortably encompassing manner. Not only does this tour build context, it does so by taking you to important and iconic places both rarely and never visited by organized groups before. This includes the exact location where the British Fleet landed and disembarked near Head of Elk, Washington's exact route from Delaware to the Brandywine battlefield, several newly accessible sites of the Battle of Brandywine—including the exact location of Lafayette's wounding—as well as off-the-beaten-path ones, and a special feature will be the first group tour of White Horse Tavern.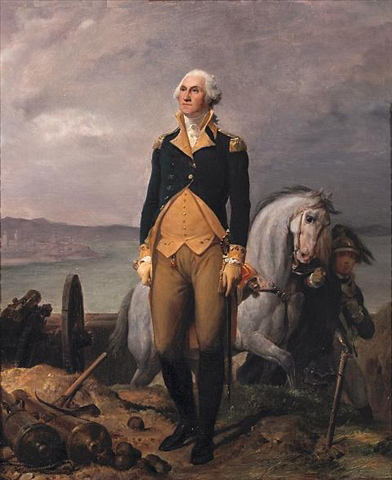 BGES Blog: Why did you decide to lead this particular tour? What is your personal interest?
GE: I have led several tours encompassing this period of the Revolution since 2005. I am currently past the halfway point of a single-year, military campaign biography of George Washington which includes this period. This will be my 10th book, but my first Revolution-era one which will be published by Westholme. Additionally, several of the discoveries I have made that are particularly related to this tour have been published in five articles I wrote over the past two years for the Journal of the American Revolution.
BGES Blog: This tour is the first part of a three-part series. Why did you decide to break it up this way?
GE: It is important for me to convey here that this tour is a stand-alone event; it is neither dependent on any tour which covers the period before it, nor does it require the participant to commit to any other part of this series. My decision to end this tour where I do is all about the story arc. The three-part series encompasses my entire book topic. Although the tour ends with a bit of a cliffhanger, I expect the tourist to be more than satisfied with what they see and learn—even if this is the only one of the three-part series they join. It is my hope, of course, that they are enticed to come aboard with me again next year.
BGES Blog: What do you hope your tour adds to the overall understanding of the Revolutionary War, leadership, and history in general?
GE: Since the period I am covering in this tour is still considered early in the Revolutionary War, my expectation is that all will leave knowing, understanding, and appreciating several of the key characters as they progress to subsequent phases of The Cause. This is particularly true of George Washington, but also includes Nathanael Greene, John Sullivan, Lord Stirling, Anthony Wayne, Adam Stephen, Marquis de Lafayette, Casimir Pulaski, Alexander Hamilton, and several others.
BGES Blog: Any final words?
GE: I am highly confident that everyone who participates in this tour will be dazzled by a new story that they had never known before—whether they are new to the Revolution or are seasoned souls of this period—and will be equally if not more taken in by what they see each day of this excursion. Come join me, June 20–24. I hope to see you there.
BGES Blog: Thanks Gary!