What do a roustabout in Alaska's Arctic oilfields, a deckhand on a Norwegian freighter, and a New York City cabbie have in common? Besides the need for hazard pay, all were jobs held at one time or another by BGES member Fergus Bordewich during a lifetime defined by a hunger to experience the human condition and a thirst to gain a fuller understanding of it. Bordewich has an easy explanation for his wanderlust. "We lived in the suburbs," he says. "I always wanted to do interesting things in interesting places."
That he did. Of course, Bordewich is best known as a writer, journalist, and historian whose work has touched the lives of millions of people worldwide. Among his most notable efforts was the highly acclaimed Bound for Canaan: The Underground Railroad and the War for the Soul of America. The author of more than 10 books in all, Bordewich also contributes reviews to the Wall Street Journal, wrote the script for the PBS documentary, Mr. Jefferson's University, and published an illustrated children's book, Peach Blossom Spring.
"I like diversity, even in American history," he says. "I want to write what I want to write."
Bordewich developed his sense of adventure as a kid growing up in the 1950s in Yonkers, New York. He also cultivated a deep interest in history and came to know several Holocaust survivors with numbers tattooed on their arms to prove it. Their stories had a major impact on Bordewich.
So did his grandmother, who played a prominent role in raising him. "She was born in 1882 and grew up among Civil War veterans," he recalls. "She told me stories that made the Civil War real to me. My initial connection to the war was made through her."
Bordewich remembers visiting Gettysburg for the first time when he was 9 years old. "It was a very powerful experience," he says. "I was intensely moved. I was there years later for the Centennial and saw the first big re-enactment of Pickett's Charge."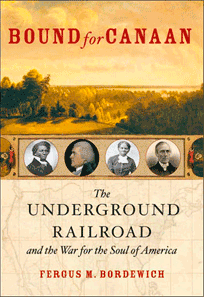 Trips to places steeped in American history were commonplace for Bordewich, thanks to his mother, LaVerne Madigan. A well-known advocate for the civil rights of Native Americans, she often took her son with her when she traveled to reservations. "My parents were very much history-oriented," Bordewich says. "My mother, in particular, was an enormous influence."
That influence led him to the City College of New York, and later Columbia University. He originally wanted to work in the Foreign Service or become a classical archaeologist. But Bordewich soon realized his true talent was as a writer. He sold his first piece for $35 after he graduated from CCNY. "I thought, 'Geez, you can get paid for this?!,'" he recalls. "I just kept on writing from that point on."
Bordewich cut his teeth in the 1970s as a freelancer and developed a reputation for his ability to get to the heart of a story. He soon became a regular contributor to major magazines across the country, which eventually earned him worldwide recognition. His travels as a journalist took him to Asia, the Middle East, Europe, and Africa.
By the late 1980s, Bordewich was ready for a change, and he began writing books. His first, Cathay: A Journey in Search of Old China, came out in 1991. He followed that with two more, including a memoir entitled My Mother's Ghost and Killing The White Man's Indian, which explored Native Americans in the 20th century.
Bordewich was drawn to the same topics that had fascinated him as a kid. That, in fact, was the impetus for Bound for Canaan, released in 2005. "The neighborhood next door to us in Yonkers was Runyon Heights," he explains. "It was mostly black, and there was this old story that it had been founded by fugitive slaves as part of the Underground Railroad. Even my mother believed it. When I researched my book, I was disappointed to discover the story was false, but of course, the point of writing history is to get to the truth of the past."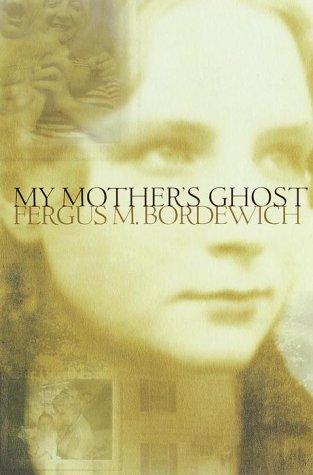 Bordewich learned that no basic history of the Underground Railroad had been published. "It had been scrubbed by the Jim Crow South," he says. "People were married to the myth of the Underground Railroad. But it was really the first interracial political movement in American history."
Bound for Canaan was hailed far and wide as a classic. The American Booksellers Association named it one of the 10 best nonfiction books of 2005, and the New York Public Library selected it as one of 10 books to remember for the same year. Bordewich rode that wave of momentum, producing four more books focused on American history, including The First Congress: How James Madison, George Washington and a Group of Extraordinary Men Invented the Governmentand Congress at War: How Republican Reformers Fought The Civil War, Defied Lincoln, Ended Slavery and Remade America.
Bordewich is encouraged by signs indicating that interest in American history, particularly the Civil War, appears to be gaining in popular culture. For example, there was the release of the full-length biopic Harriet in 2019, and then the premiere of the Amazon TV series The Underground Railroad earlier this year. But he's concerned that the line between fact and fiction is still blurred. Of course, that provides the opportunity to set the record straight, which Bordewich did this past June, penning a piece for the WSJ entitled "The Underground Railroad Was No Fantasy."
"There's a lot of new thinking and writing about the Civil War," he notes. "It's putting slavery front and center. Slavery was the root of the war and a great moral issue. We need to understand slavery in order to understand American history."
For Bordewich, attacking a topic such as slavery is a challenge he eagerly accepts. It brings him back to a question that has served as a theme throughout his career: How can humans treat each other in such obviously inhumane ways? A stint in 1992 covering the plight of the Kurds after the first Gulf War was a grim reminder of this. "They were very impressive as a people," Bordewich says. "I spent one day interviewing women who had lost husbands and sons in the war, and another walking through one of Saddam Hussein's torture chambers with a man who astonishingly survived it. You have to look beneath the surface to see the human toll."
That's where Bordewich is planning to take readers in his next book, Klan War, which explores the federal government's efforts to defeat the Ku Klux Klan. He says he's more than halfway done with it, adding that the book "will blow up any lingering notion, if there is that, the KKK was anything but a pure terrorist organization."
Bordewich also spends time these days keeping up with BGES. He met Len Riedel a decade ago through a mutual friend in Rick Hatcher, the NPS historian at Fort Sumter National Monument in Charleston. "We hit it off immediately," Bordewich recalls. "Len asked me to do a talk on the Underground Railroad in South Carolina. I was really impressed by the audience."
He's also impressed with the way BGES offers a voice of reason in the Civil War conversation. Since Bordewich isn't a battlefield historian, he enjoys learning about the war from perspectives different from his. He believes the role of BGES will continue to grow. "The group performs a highly valuable service," he says. "BGES presents the Civil War in a serious way."
Bordewich feels it's essential to be forthright when trying to achieve a balanced and accurate accounting of American history, especially a controversial topic like the Civil War. "Separating fact from fiction can be very difficult," he says. "Look at enduring views of the Civil War. Shedding the 'Lost Cause' mentality has been very painful. The study of the individual soldier is crucial. That's how we understand the human toll."
For more than 50 years, Bordewich has specialized in uncovering that humanity and shining a light on it. Of all the jobs he's held, this one clearly suits him best, and readers around the world are the better for it.