A field report from Joe Knapp:
The Blue and Gray Education Society sponsored "A Historian's Reflection on the First Day of Gettysburg" on July 9-11, 2021.
What a great experience, especially with all the unexpected problems that occurred. Fortunately, Len Riedel and Scott Hartwig managed to overcome and provided a first-class experience.
We had our preparatory lecture on Friday, July 9, at the Hilton Garden Inn. Scott set up the First Day tours with a good going-over of the pre-battle events and even had several high-tech map graphics. We dismissed at 7:30 to rest up for the following day's adventures.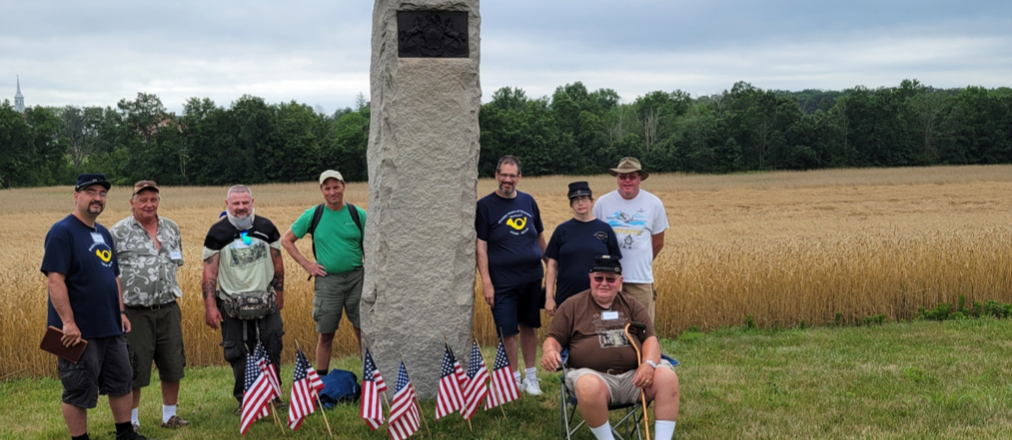 We reconvened at 7:30 the next morning and began the day. Saturday consisted of the cavalry actions to impede the Confederate advance, including the arrival of the First Corps and detailed battle actions down to the regimental level. We broke for lunch at Gettysburg Recreation Park. The lunch was great, and after refreshing ourselves we reboarded the bus again to pick up the action. We started the afternoon with the attack on the Railroad Cut and finished Saturday with the debacle of Iverson's Brigade on Oak Ridge.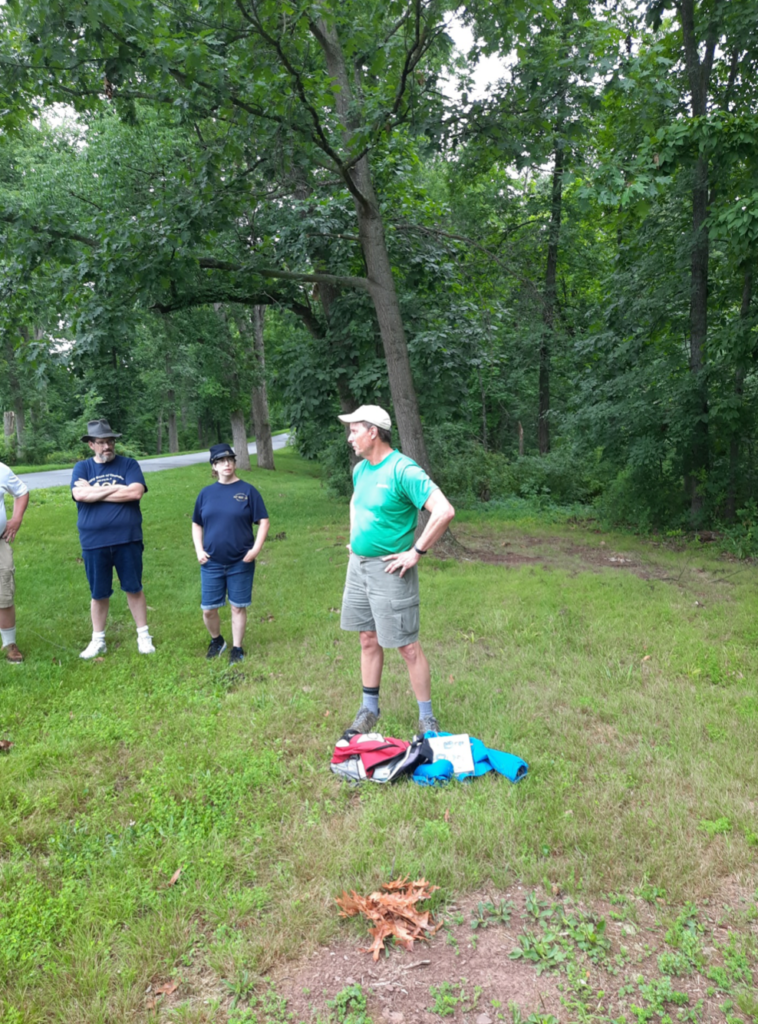 Sunday we started with the assault on Herbst Woods and the defense of McPherson Farm. We continued with the last stand of the First Corps at Seminary Ridge. We broke for lunch, then continued with the 11th Corps stand and redeployment and finished up with the final deployments of the Union Army on Cemetery Hill.
I have to say, this is one of the best tours I've been on. The BGES put on a great program after Len worked through some pre-tour problems. Tour sponsor Burford Smith delivered flawless logistics from start to finish, doing the little extras that produced superior lunches and superb client services. Of course, nothing topped Scott Hartwig's masterful delivery of a program on a field he has studied for more than 20 years. All in all, this was a FANTASTIC learning experience.
I will definitely be joining future tours by the BGES in the future and continue my membership.