This coming October, longtime friends Gary Ecelbarger and Scott Patchan will team up once again for a BGES tour. But this time around, the duo will turn their attention to the Revolutionary War with "Washington's Desperate Gambit," slated for October 13–17, 2021. Ecelbarger sees it as a golden opportunity for BGES members.
"I'm certain they recognize the historical importance of the era," he says. "So, for those debating if they should start sinking their teeth into Revolutionary War programs, I equate it to Eastern Theater Civil War aficionados who began touring Western Theater battlefields and related sites. It's a rewarding experience, which hooks you into new regions, new (and familiar) personalities, and a stirring story that captures and holds your interest."
Ecelbarger and Patchan are the perfect pair to present "Washington's Desperate Gambit." They crossed paths for the first time in 1992, on the Manassas Battlefield of all places, and hit it off immediately.
"Our introduction preceded my first meeting of the Bull Run CWRT," Ecelbarger recalls. "Since then we have co-led tours specifically for that organization and worked together in our first nationally organized tour in 1996. We have also led programs separately but found that most of our historical interests are shared ones, which has led to countless programs we have co-developed and co-led for a quarter of a century. Most of our programs are fairly evenly split. But the trend is that I focus on the big picture and strategy, and Scott is the tactical wiz."
That will be the case this October, when Ecelbarger and Patchan examine Washington's bold decision to attack the Hessians at the end of 1776 in the waning days of the American Revolution. The tour will begin and end in Princeton, New Jersey, which Ecelbarger calls the "ideal base of operations for each of the four days." He and Patchan sat down with the BGES Blog to discuss what BGES members can expect.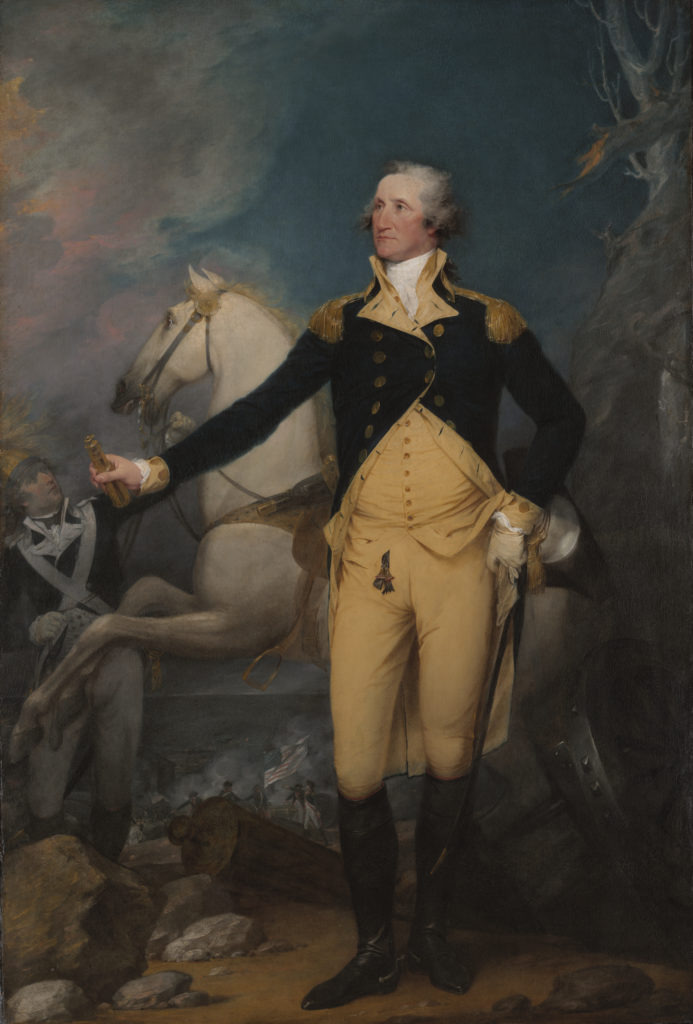 BGES Blog: Most BGES tours focus on the Civil War. This one explores George Washington and the Revolutionary War. Why is "Washington's Desperate Gambit" a can't-miss program?
GE: The American Revolution, and the Revolutionary War in particular, are in the midst of a nearly 20-year "Renaissance" regarding publications, symposia, round table formations, and activities and touring. During most of this time, Scott and I have run several tours together and independently for various organizations. We expect this interest to intensify as we approach the 250th Anniversary of Lexington/Concord in a few years.
What's more attractive about the Revolution is the smaller scale contests, without railroads and telegraphs, make it easier to comprehend but no less interesting compared to Civil War campaigns. And what makes this particular program the one to attend is that it is easily the most important tour Scott and I have ever run regarding American history. It's an early-war tour that introduces several characters before they achieve later fame, and it highlights historical preservation pointing out some failures as well as incredible successes with an emphasis on mid-1700s road traces, homes/meeting houses/taverns, river crossings, and battlefields.
BGES Blog: Does the title of the tour describe Washington's mindset or his strategy (or both)? What about his troops? How did they feel about his plan to attack the Hessians?
GE: I consider Washington's mindset being infiltrated with a hint of desperation—which is certainly understandable given his situation in mid-December 1776. I do not assess his strategy as desperate. On the contrary, I call it well calculated and awe-inspiring. And specifically for what occurred in headquarters on the night of January 2, I employ a word I rarely have used because of my personal protest of the current hyperbolic era, but use it here without reservation: Brilliant.
As for the soldiers' feelings about attacking the Hessians, there is a prevailing sentiment that Americans feared the Hessians over any other opposing troops. Jeff Daniels' George Washington admitted in the movie, The Crossing, that American troops "fear the Hessians as they fear Death." I have not seen any first-hand accounts to support this at all. In fact, there is a sentiment of seeking revenge, which pervades in some of the actions preceding the main attack the morning after Christmas 1776. We will detail this during the program.
SP: We also have to view the desperation in his gambit beyond Trenton. To that end, we will study the Battle of Assunpink Creek and the delaying action that the Continentals conducted that slowed Cornwallis's advance on Washington at Trenton in early January. Washington had the Delaware River at his back and defeat could have spelled catastrophe and wiped out everything gained on December 26. Instead, Washington held his ground and conducted a secretive night march to Princeton, where he defeated the British regulars the next day. Then he slipped away to his winter encampment and solidified the gains made at the First Battle of Trenton. Instead of disaster, Washington ran off a string of three victories that rejuvenated the spirit of independence.
BGES Blog: While Washington is the focal point on the tour, he was one of many who played an important role during this crucial part of the Revolutionary War. Who are some of the other personalities you'll examine?
SP: We will see some familiar faces with Gens. Nathaniel Greene and John Sullivan leading wings of the army in the attack on Trenton. Another hero is Col. Edward Hand, general of a battalion of riflemen from Pennsylvania and Virginia backwoodsmen. Hand led his men in the skillful delaying action noted above. We'll also visit the spot of the death of General Mercer, a comrade of Washington's going back to the early days of the French and Indian War. Let's also not forget that we will be learning about British forces as well, with men like Cornwallis, Rall, Von Donop, and Mawhood.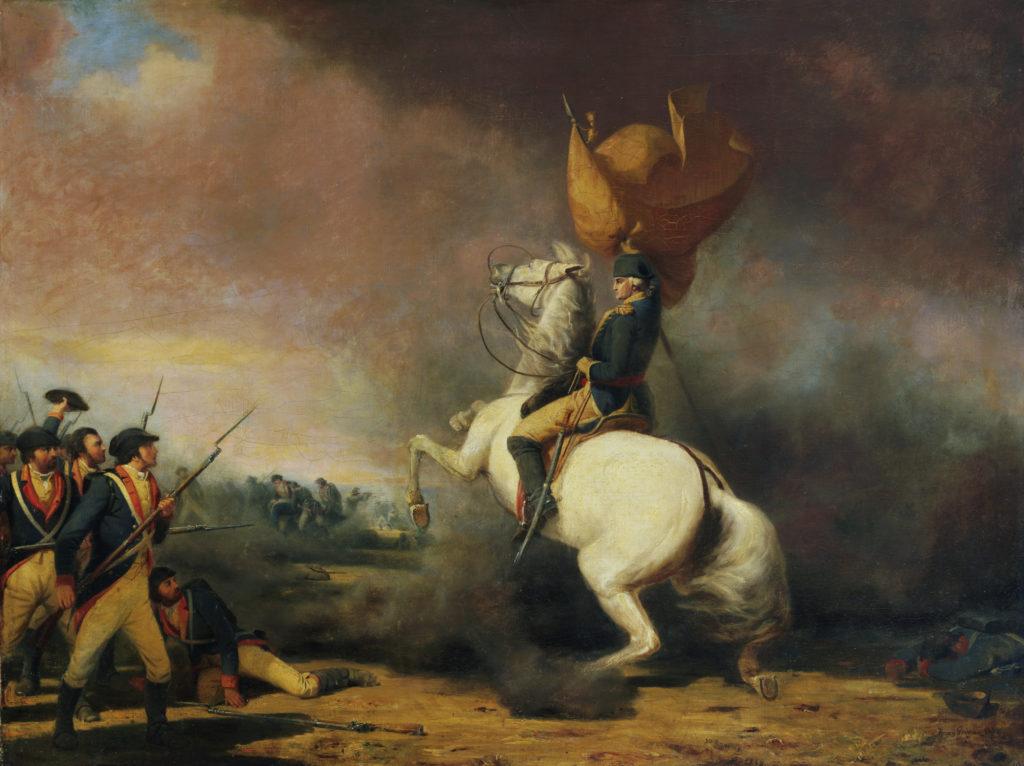 BGES Blog: The tour travels in and around Princeton. Give us an idea of the route you'll follow. What are some of the sites you're most excited about visiting?
GE: On the first day we head east to the Raritan River, so folks can understand how today's campus of Brunswick University played an important role at the opening of December of 1776. From there we pass Princeton in the opposite direction following the American line of retreat to the Delaware and develop all the activities during the first several weeks of December, ending with the crossing on Christmas night.
Our second day is spent on the approach and battle of Trenton and the rest of December. Essentially Day 2 covers a week, most of it December 26 (including a tour of the Old Barracks in Trenton). Princeton is also perfect for Day 3 because we start there following Cornwallis's fits-and-starts approach to the Assunpink Creek battle (also called The Second Battle of Trenton). We conclude with a detailed, blow-by-blow account of the Battle of Princeton. And our final day launches us northward from Princeton to a few of the 58 actions of the Forage War of the winter of 1777, as well as Washington's HQ at Morristown.
BGES Blog: Each of you has an interesting connection to the American Revolution. Gary has 10 direct-line ancestors who served in the war. Scott is a well-known guide of American Revolution tours. How will your personal connection to the war and your interest in it shape this tour?
GE: I have led many Revolutionary War Tours as well; this will be my third one for BGES in the past four years (even counting the lost COVID year). Our tours reflect our interests and are not biased by our personal connections. For example, I have recently discovered one of my ancestors had taken part in the campaign; our tour was designed before that discovery and remains unaltered as a result of it. This particular program precedes the topic of a book I am currently writing about George Washington's role in one year of the War. We are both in the researching phase for independent future works that incorporate the Trenton/Princeton Campaign.
BGES Blog: You guys have co-hosted BGES tours before. What's your general approach?
GE: Our tours are designed for give-and-take moments between the participants and the guides. Experience has taught both of us what works and what doesn't in these multiple days together in vehicle and field. We don't develop our programs with a contrarian tour strategy, but we usually end up with some points of disagreement from the traditional interpretation, which we always point out to our group. We do go out of our way to take the group to sites never highlighted in books or on websites, so that they can be assured they will see things they likely never would have discovered on their own. This particular program will assuredly fit all of these descriptions.