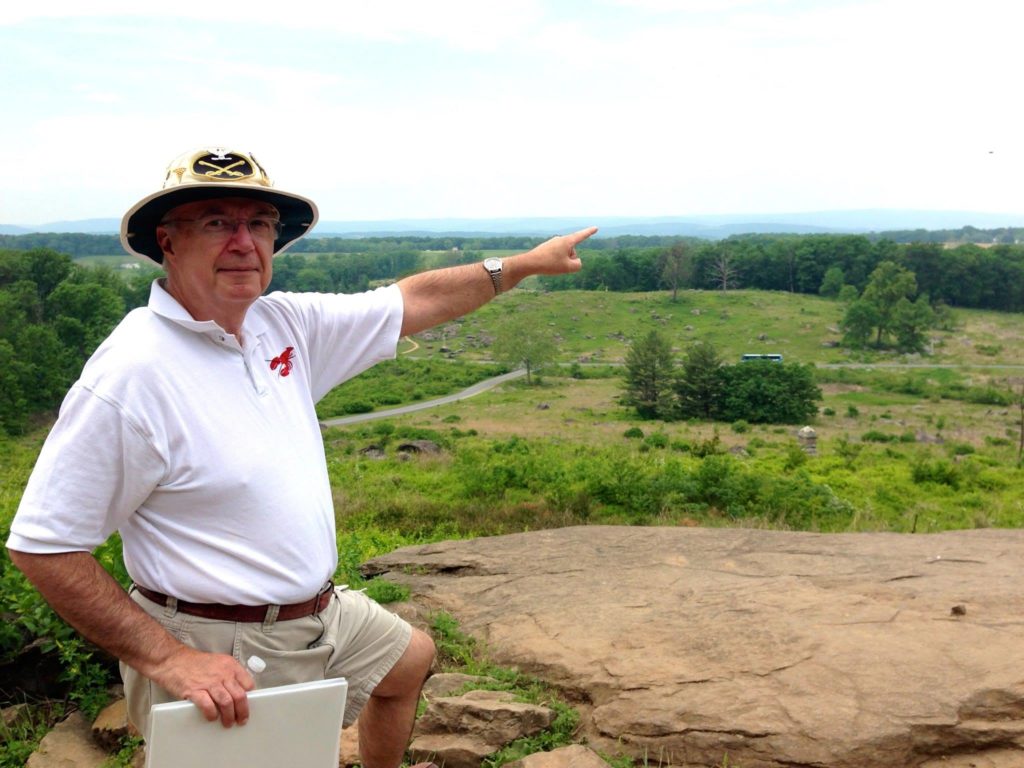 When Dave Collins and BGES Executive Director Len Riedel present the new tour, Civil War 101: Gettysburg, on June 11-13 this year, they will be making a bit of BGES history. Indeed, for this first time, BGES is offering a tour aimed at Civil War "rookies," as Collins, a big-time baseball fan, likes to call them. Riedel underscores that thought. "Civil War 101 is designed to introduce people to the study of the Civil War," he says. "We want it to be attractive for parents bringing or introducing young adults and children to the Civil War."
To bolster this initiative, BGES is offering a scholarship of sorts, with reduced companion tour rates for young adults and school-aged kids. "Norm Dasinger, Jr., is the brain trust behind the idea," says Riedel. "His donation made it possible to subsidize the low tuition costs."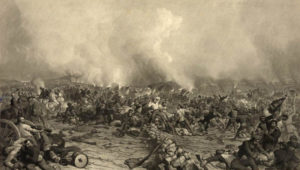 Dasinger sees a greater good in the Civil War 101 series. "It is important now, more than ever, to educate the young concerning our American Experience—the good and the bad," he says.
Collins is certainly excited for his first foray into leading a BGES tour. He assumes the role after a long career as an anesthesiologist. Recently retired, Collins turned his full attention to his own study of the Civil War, even passing the rigorous written Gettysburg Licensed Battlefield Guide exam. Born in New York near Saratoga in 1952, he was actually a student of the Revolutionary War as a kid, thanks especially to his mom, a 5th-grade teacher who nurtured his interest in history. Years later, while at a baseball card show, Collins met a professor from Middlebury who was friends with famous Civil War author Alan Nolan. That connection shifted Collins's focus from the American Revolution, and Gettysburg became his passion.
Collins learned as much as he could, reading books, picking the brain of Nolan and other authors, and going on tours. Eventually, he became involved with BGES. "I like how Len does tours," he says. "BGES really embraces the concept of study. But I was attracted by the camaraderie of the tours as much as anything else."
That's why Collins is so excited about Civil War 101: Gettysburg. He feels the tour can help launch a new generation of Civil War enthusiasts. "I see this as an introductory course," he says. "Gettysburg is the best-documented battle ever. I will show people how to walk a battlefield and how geography and geology played important roles in the outcome of Gettysburg."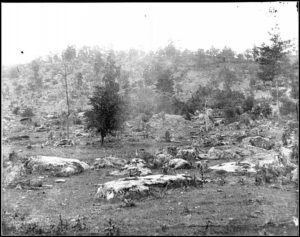 Collins's enthusiasm is infectious, and Riedel is eager to welcome him to the fold. "Dave prefers the independence that comes from being a freelance historian," he says. "He has been influenced by BGES historians and is an active member of the organization. Dave has some distinct areas of interest and his own epistemology about Gettysburg."
Riedel's role during the tour will be mostly ground support. "I will be along to make sure our collateral goals are met," he says. "Dave and I will work that within his presentation."
To that end, Day 1 of the tour follows the first day of fighting at Gettysburg, starting at Oak Ridge and finishing up at Cemetery Ridge. Collins notes that he will pay close attention to monuments and sculptures. "Gettysburg is the greatest collection of outdoor artwork ever assembled," he explains. "These structures can tell us so much about the battle. A lot of people don't like war, so art is a great way to draw them in."
Day 1 also includes a look at some of the terrain where fighting occurred, including Little Round Top. Collins calls this piece of property "one of the most iconic vistas in military history."
On Day 2 of the tour, Collins will concentrate more on the personalities of Gettysburg. The day's activities will also visit a Union aid station and search for the spot where the platform stood for Lincoln's memorable address.
Dasinger believes this Civil War 101 tour is the start of something big. "As our government discusses the removal of monuments at battlefields like Gettysburg, it is the duty of BGES to facilitate a better understanding of the importance of places like Gettysburg," he says. "I appreciate BGES accepting this paramount educational opportunity by hosting a tour at Gettysburg for the next generation of Americans."
Collins agrees. "I used to be part of a group that we called the Alan Nolan entourage," he says. "We went to the CWI at Gettysburg every year, and we had a great time. Now, many of the guys have passed on, or are just too old to visit battlefields. But, boy, were we lucky we had that time together. I want to share this same kind of experience with those who are just discovering the Civil War."
---
Civil War 101: Gettysburg will take place June 11-13, 2021. Go here for more info.