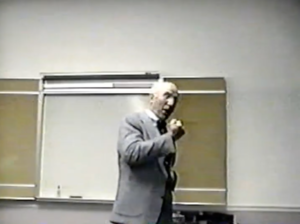 I am proud to welcome you to the BGES Video Archives, which officially opens on January 1, 2021.
As you know, we have an archive of more than 1,000 hours of video divided between lectures and field tours. We divided this project into two phases: the lectures and the field tours. The lectures span some 14 years from 1994 through 2008. They exceed 300 in volume, perhaps as many as 350, totaling about 400 hours. Field studies are more wide-ranging and will require us to evaluate if and how many of the recordings are suitable or cogent enough to put online. Your response to the lecture series will provide significant feedback for us and will help us to decide if we will commission the second phase.
How to Access: You may enter by going to our website http://www.blueandgrayeducation.org. Scroll down beneath "Our Charitable Works" to "Video Archives" and click on "Read More." What you will see is an introductory video comment from me, as well as a link to access the lectures.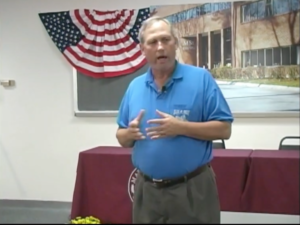 This is a work in progress, and we are scheduled to have the first 100 lectures online by the end of January 2021, an additional 100 online by the end of February, the third 100 online by the end of March, and the balance by April 25, which will be BGES's 27th anniversary.
This being a new project and endeavor for us, we needed new software, storage capacity, and a pair of professional managers. Old friend and Lincoln Archives Director Karen Needles is managing the conversion of videos from the DVDs to MP4 files and the organization and presentation of each on our site. New BGES webmaster, Dan Galfano, has had to load new software that changes the functional relationships of our membership with our online presence. He has realigned the electronic architecture that allows you to view any lecture you wish when you wish. We will surely have a few growing pains and appreciate your constructive feedback. With this in mind, the initial offering should be right at 20 to 25 lectures. Once the "hanging process" is clear, 30-plus more are already ready to hang, and the archive will quickly populate.
We are currently recording contemporary introductions for each and every lecture. Most are retrospections from me about the program, things I remember about it and the lecturers. As this is an archive and not a retail product, this seems to be appropriate.
I AM HAVING AN OPEN HOUSE ON THE ARCHIVAL WEBSITE UNTIL FRIDAY, JANUARY 15, 2021. AFTER THAT DATE, THE DOOR CLOSES AND THE LOCK GOES ON. MEMBERSHIP, REGISTRATION, AND LOG-IN WILL BE REQUIRED AFTER THAT.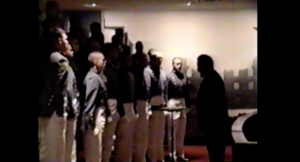 At that point, every BGES member will have to register and receive a computer-generated password (which you will be able to change). The parameters will be set so that each registration will be approved by the BGES. In approving your access, we will enter your renewal date. That date will be the firewall to admitting you to the site to view videos. If your renewal date is 4/1/21 and you have not renewed by that date, on 4/2/21 your login will produce an error message and steer you to a renewal page. Once we process your renewal, the access date will be reset.
We are doing this for several reasons. First, these are not products you can buy like books. They are the raw and unedited presentations done by historians for BGES programs as many as 26 years ago. They did not do these programs with the expectation we would one day play those talks endlessly. They are available to members of the BGES because they are the created records of the organization. The creation and maintenance of the archives is a product of the membership whose donations fund the work. Thus it makes sense that access to those archives should be restricted.
The membership has been exceptionally responsive to the project. We scoped the job and believed it might cost as much as $35,000. As we started work on it, the estimate has adjusted twice, and we are now believing the project will cost about $28,000. We entered Giving Tuesday (December 1) with $12,952 raised. Since then (as of December 21) we have raised $21,197—the new $8,245 was very encouraging and leaves us a bit under $7,000 shy of our target with some four months to go. Thanks. We will push to finish that fundraising in the coming months. We hope that once you see what you are supporting, you will want to pitch in. Here is a hotlink to donate specifically to this project.
I hope you will enjoy this new enhancement to our educational mission. The preservation of these lectures is invaluable and access will benefit future generations to come.