Mention Old Town Alexandria, and most people think colonial history. And they're not wrong. Founded in 1749, the town went on to become a hotbed of Revolutionary War activity, with George Washington, Thomas Jefferson, and other patriots discussing the merits of democracy at Gadsby's Tavern and worshipping at Christ Church. But Alexandria, located just 10 miles south of Washington, D.C., also reigned as the longest Union-occupied Confederate city during the Civil War (four years), where spies, freedom-seeking enslaved people, soldiers, and civilians interacted in daily life. Read on for nine sites related to this fascinating era in Alexandria's history.
1. The Alexandrian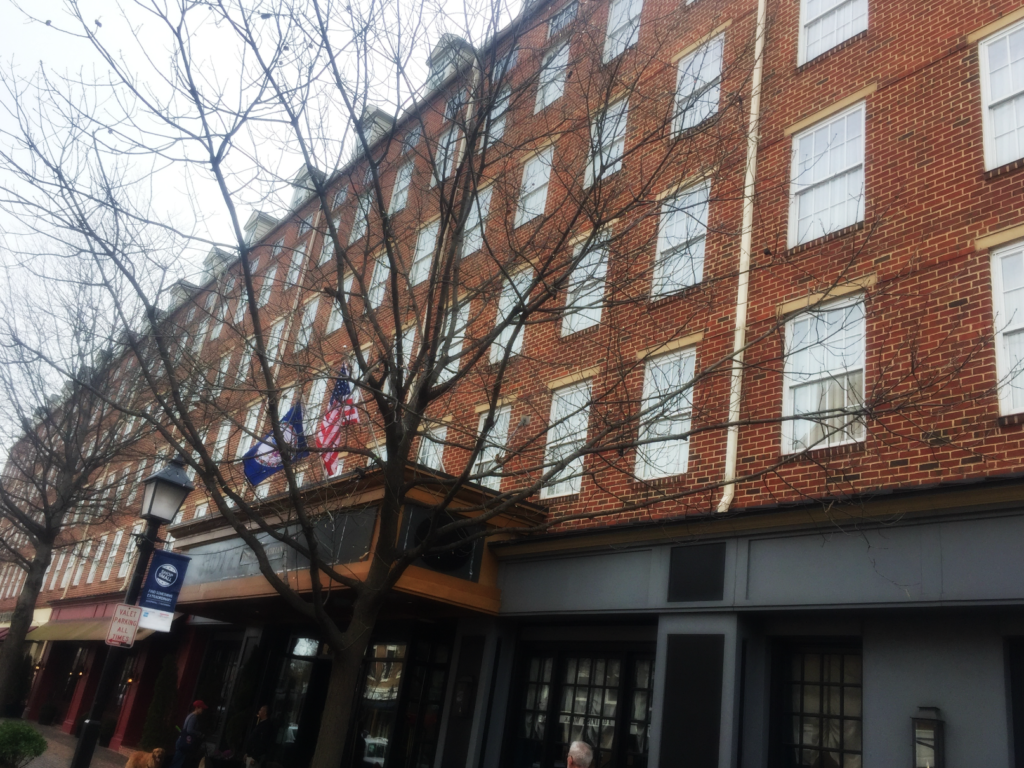 The day after Virginia seceded from the Union, on May 24, 1861, this hotel—then known as the Marshall House, a hotel/tavern/boarding house—saw the first hints of war. Its innkeeper, James W. Jackson, boldly flew an enormous secession flag from the roof, stating it would only be removed "over my dead body." It's reported the flag was so large it could be seen as far as the southern reaches of D.C. As soon as the Union troops arrived, they tore down the flag, killing Jackson in the process (but not until after he had shot a Union soldier, Col. Elmer Ellsworth, Abraham Lincoln's friend and the first Union casualty in the war). And so the flag was removed. There are few traces of those days inside this beautifully restored hotel, but a historic plaque on an exterior wall commemorates the action.
2. Carlyle House Historic Park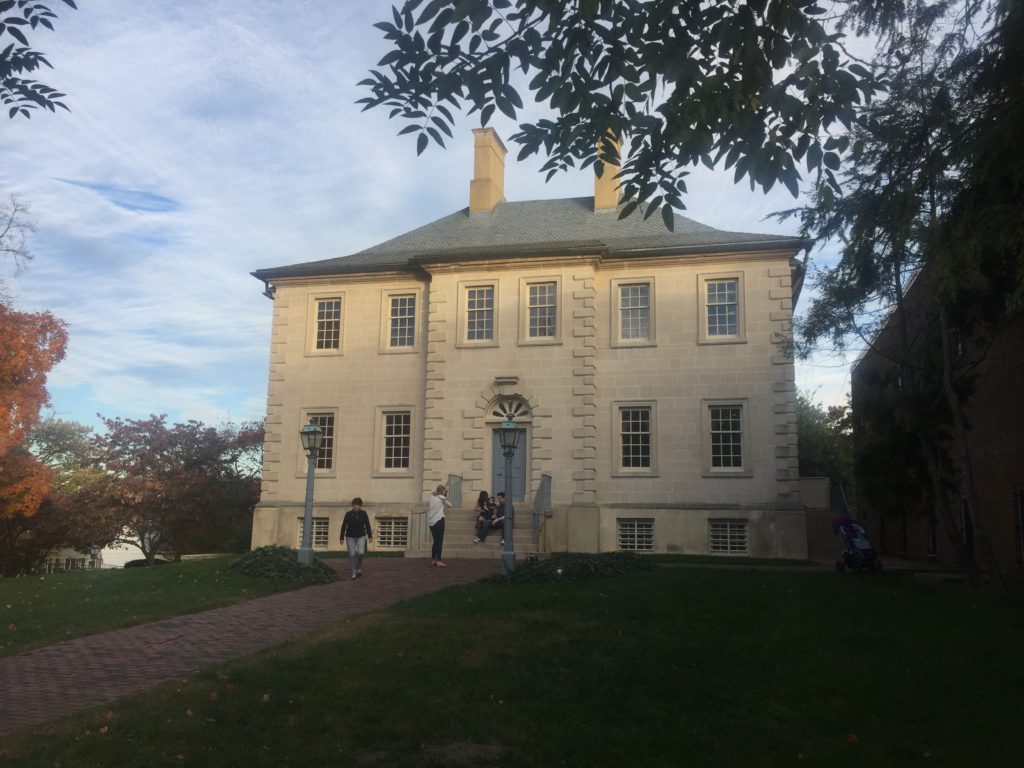 This historic colonial house may be most famous for hosting Major-General Edward Braddock in 1755 during the French and Indian War. But in 1848, it became a luxury hotel called Mansion House, owned by furniture maker James Green. On May 24, 1861, as Union troops occupied Alexandria, many came to stay at the hotel, where, Green complained in his diary: "Not much sleep, with our new boarders overhead dancing." After the Battle of Manassas, on July 21, 1861, hospitals desperately were needed to care for the 2,000-plus wounded soldiers. Green received a notice three months later, forcing him and his family to vacate the premises within three days. Mansion House thus became the largest of the city's 30 hospitals. A PBS special, Mercy Street, which ran for two seasons in 2016 and 2017, revolves around this history. Today, the house is open for tours that showcase both its colonial and Civil War past.
3. Stabler-Leadbeater Apothecary Museum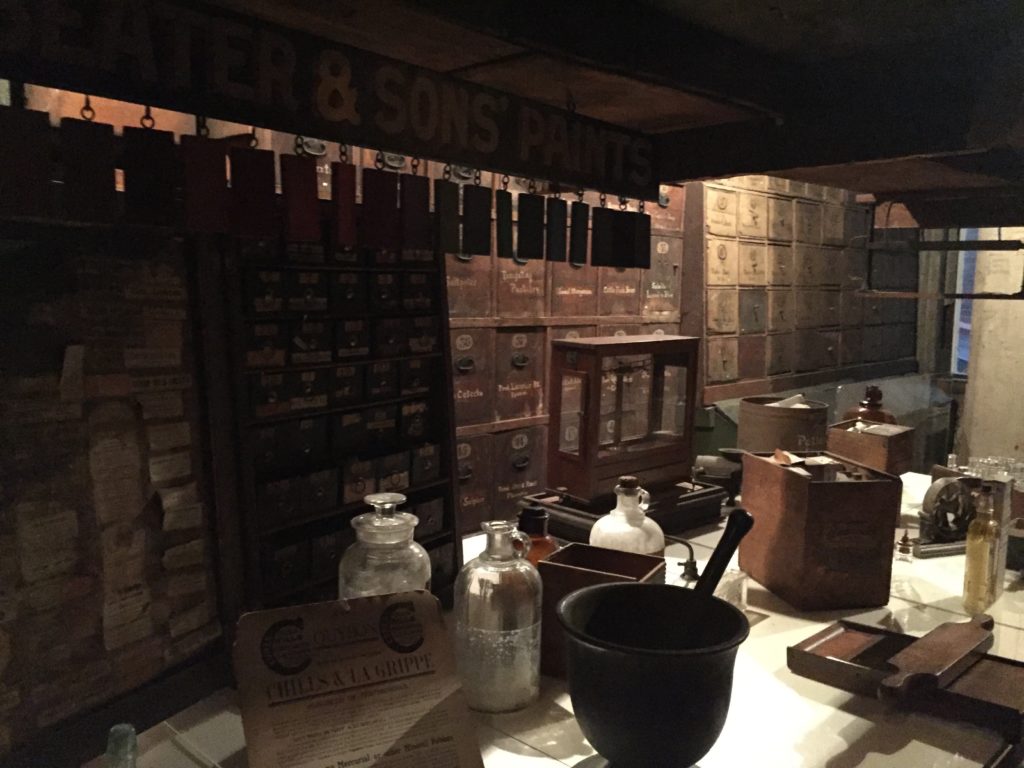 This tucked-away museum on S. Fairfax Street hides a veritable colonial-era apothecary shop. It remained open throughout Alexandria's occupation during the Civil War, appearing much as you see it today. The Home Depot of its day, it's where Union soldiers would stop by for everything from dental equipment to window panes to liquid opium (laudanum). Be sure to peek upstairs at the compounding room where prescriptions were ground, mixed, and concocted.
4. Alexandria Black History Museum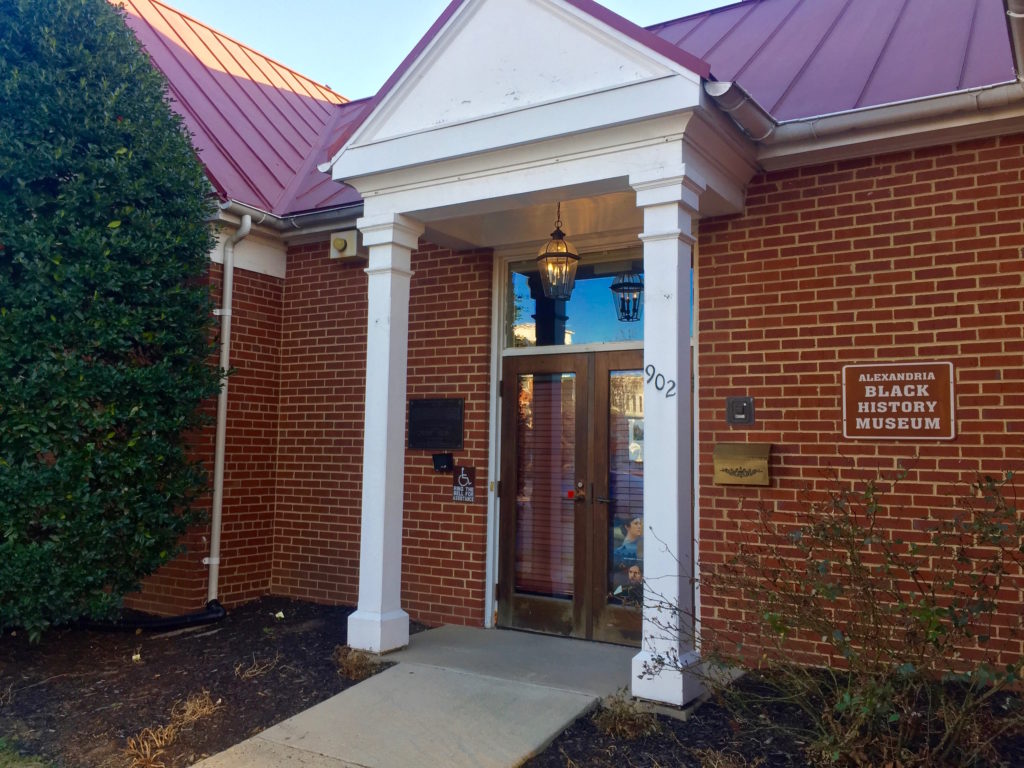 Controlled by the Union, the southern city of Alexandria drew thousands of fugitive enslaved people as a safe haven. Life was not easy for them, as they resided in shantytowns rampant with disease and death. This small museum details the history of African Americans throughout the city's history.
5. Contrabands and Freedmen Cemetery Memorial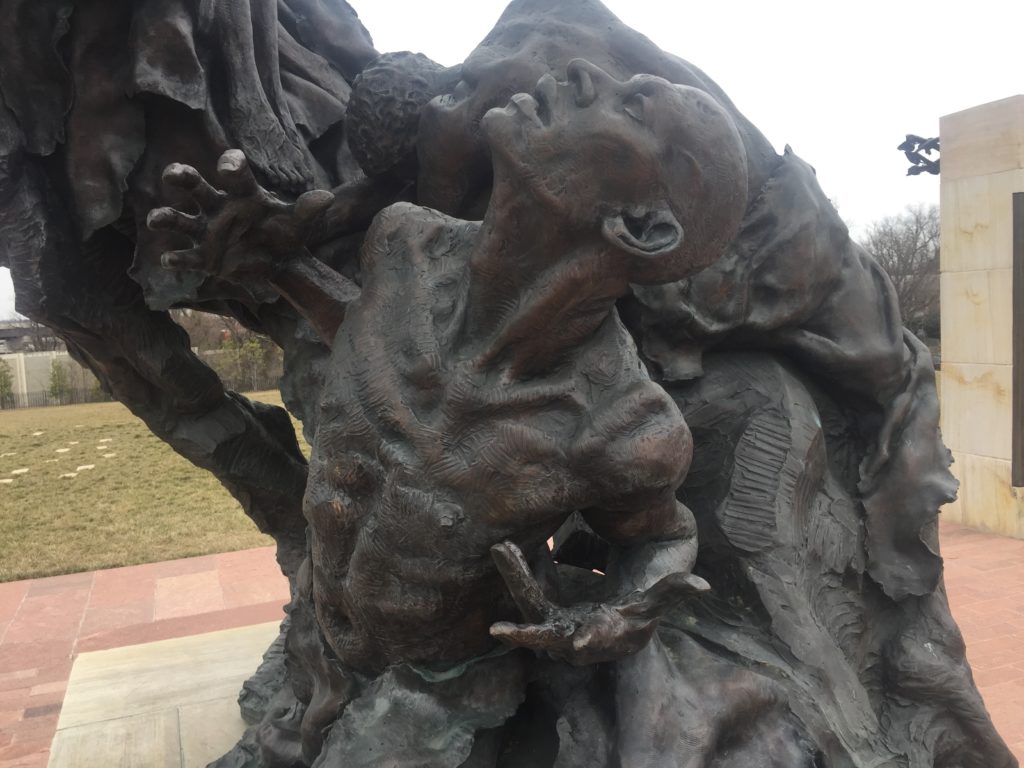 Thousands of newly freed African-Americans perished in Alexandria during the Civil War. In 1864, the Superintendent of Contrabands confiscated property along the town's southern edge to be used as a proper burial place. Some 1,800 contrabands and freedmen were interred here before the cemetery closed in 1869. A memorial park has been developed on the site, including the sculpture, "The Path of Thorns and Roses," symbolizing the struggle for freedom.
6. The Lyceum: Alexandria's History Museum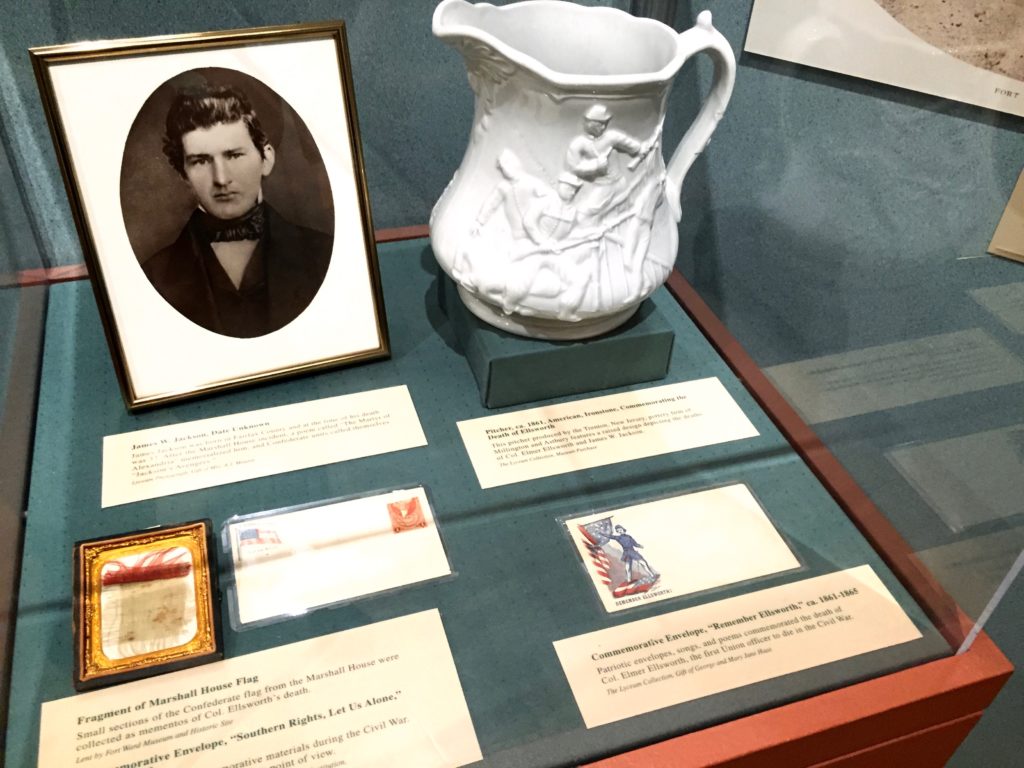 During the Civil War, this building—built as a library and meeting hall in 1839—served as a hospital ward with 80 beds. Today, the well-curated museum occupying the space takes you through the history of Alexandria since its Native American beginnings, including the Civil War. You'll find artifacts, vintage photographs, maps, and original artwork depicting life in the city back then.
7. Freedom House Museum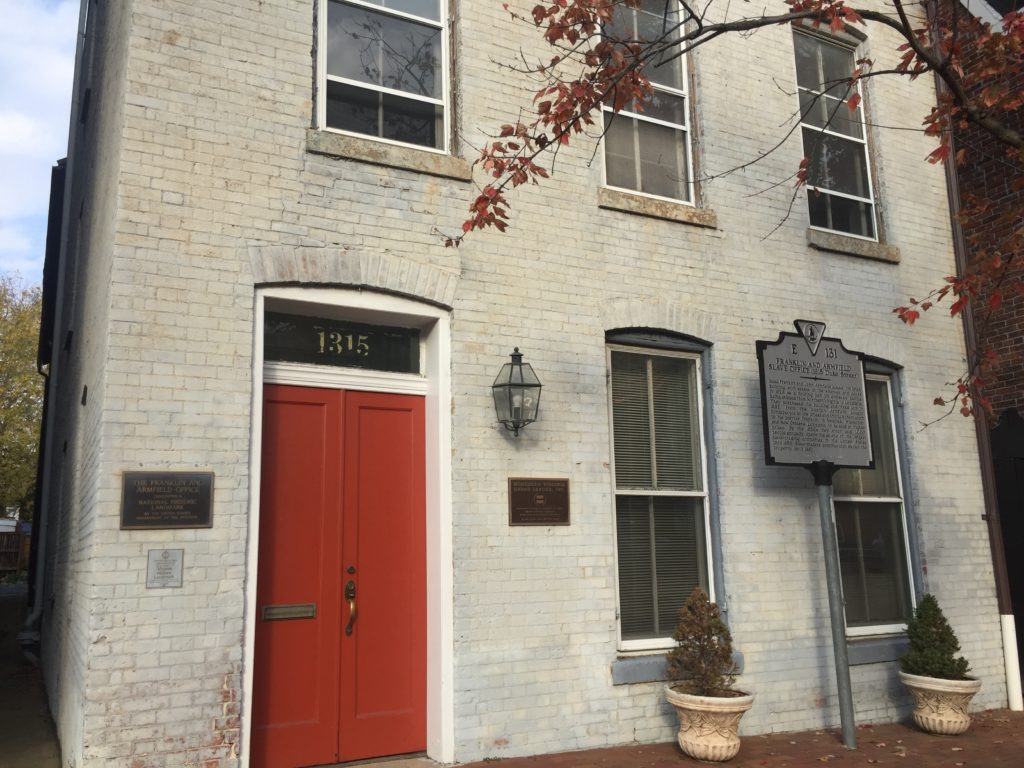 In antebellum years, this Federal-style townhouse held the offices of Franklin and Armfield, one of the South's most lucrative slave-trading businesses at a time when Alexandria ruled as the nation's second largest slave center, after New Orleans. Thousands of enslaved people passed through here, en route to southern plantations and fields (including possibly Solomon Northup, whose story is told in Twelve Years a Slave). Today, walk down the steps, into the basement museum, where iron bars and shackle replicas hint at the chilling experiences that unfolded here. Exhibits and screens broadcasting personal stories add context.
8. Fort Ward Museum & Historic Site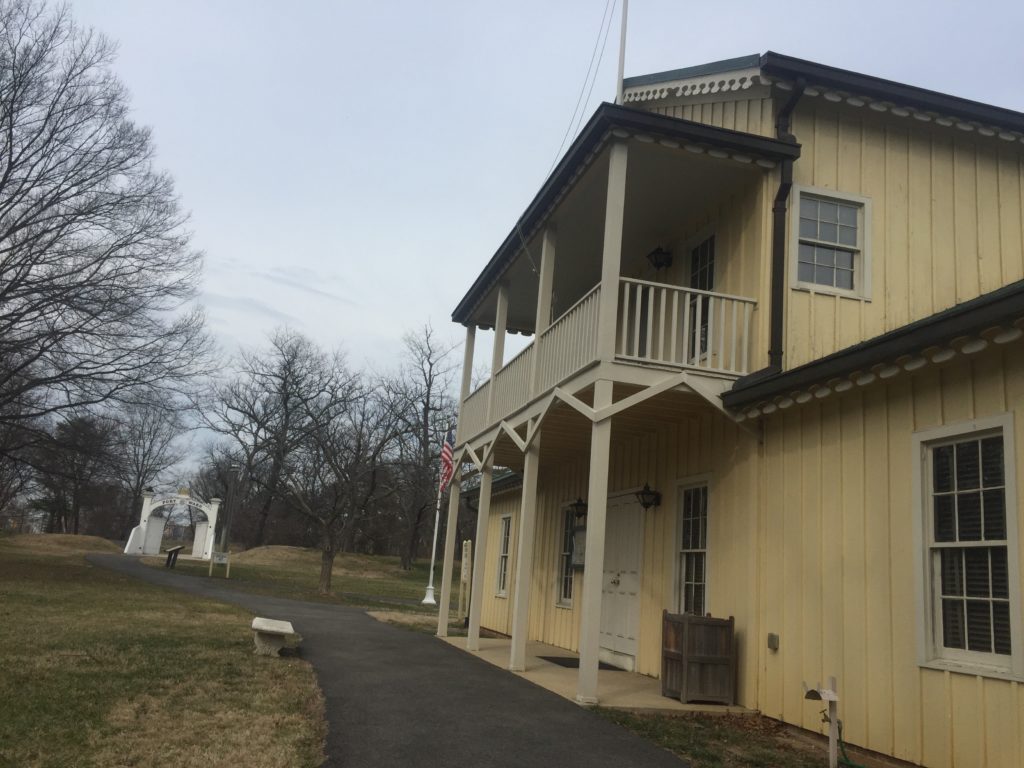 A ring of 164 forts and batteries protected Washington, D.C., during the Civil War, and the best preserved is Fort Ward, located on the Alexandria outskirts. Today, a museum inside the replicated Union Army headquarters interprets the site's history with period uniforms, medical equipment, and a fort model. The year-round calendar includes interpretive programs, lecture and video series, and living history activities. A road winds through the shady grounds, where signs and maps explain the fort's landscape.
9. Appomattox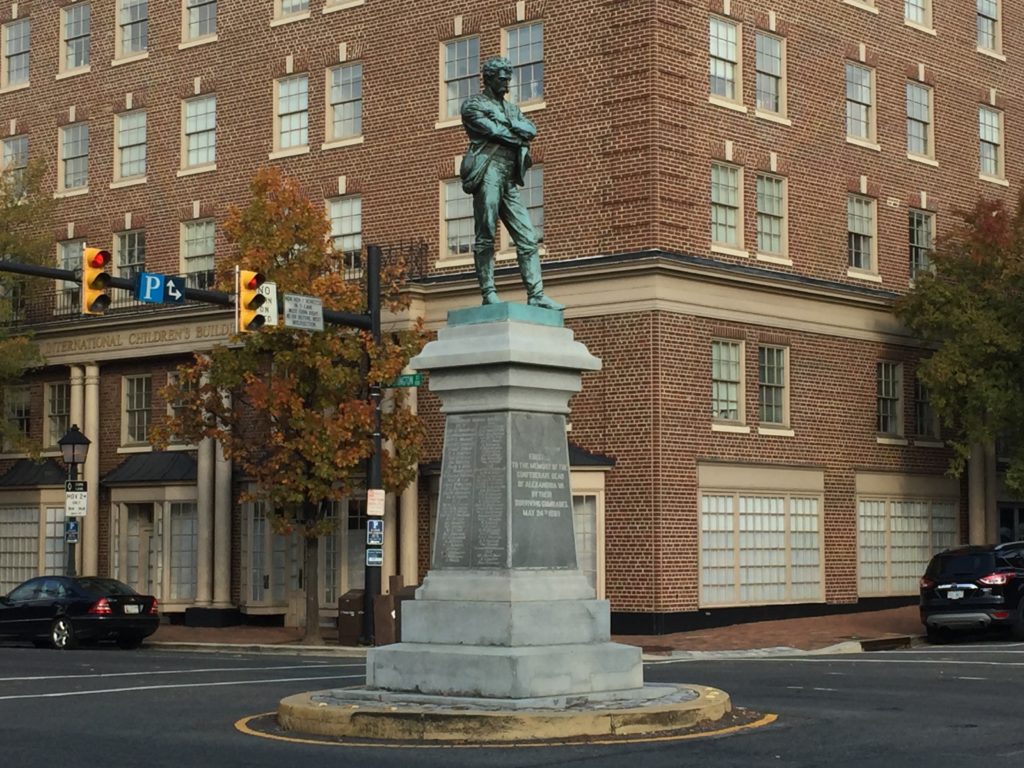 The bronze statue on S. Washington Street at Prince Street, in the heart of Old Town, reminds drivers and passersby that Alexandria was a southern city in the midst of the conflict that tore apart the nation. Sculpted by M. Casper Buberi and installed in 1889 by the United Confederate Veterans, the lone, somber-faced soldier faces the battlefields of the South, his back defiantly to the North. His likeness was taken from a painting, "Appomattox," depicting a soldier following the surrender of Robert E. Lee to U. S. Grant at Appomattox Court House.
---