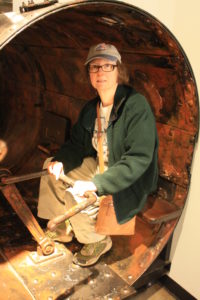 Sometimes a connection to the past hits you in such a personal way that it catches you completely off-guard. BGES member Nancy Crago understands that phenomenon as well as anyone. As a kid growing up in Pennsylvania's Lancaster County, Crago barely gave the Civil War a passing thought, even though she lived less than an hour away from Gettysburg. Her obsession was far more futuristic: space travel and exploration. Crago idolized John Glenn, and dreamed of following in his footsteps and becoming an astronaut.
Fast-forward to 1996. Crago still lived in the Keystone State, but she had found her calling in nursing. While attending a bicentennial celebration for East Waterford Juniata County, she was struck when a letter written by Civil War veteran Peter John Miller was read aloud. A member of the 49thPennsylvania Volunteers, Miller served through many campaigns of the Eastern Theater. He was killed in action on May 12, 1864, during the Battle of Spotsylvania. For Crago, Miller's story was a revelation. "It suddenly hit me," she recalls. "Oh my goodness, this was real."
Since that day, Crago has indulged her Civil War passion as if she were a kid again. She has visited Gettysburg more times than she can remember, and traveled to battlefields all over the East Coast, including many BGES tours. Crago is also a volunteer at Monterey Pass Battlefield, where she serves a docent.
BGES Blog: Your interest in the Civil War didn't start until later life. How did it manifest from there?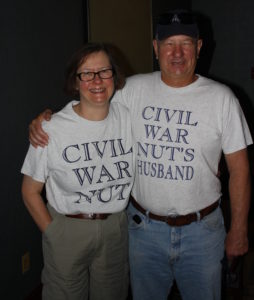 NC: I'm a Penn State grad, and I started taking advantage of PSU Alumni Tours to many battlefield sites, starting with Gettysburg. There was always a corresponding reading list, and I began building a library around every tour. I loved being out on battlefields with historians who really knew their stuff. Learning about the generals was most fascinating to me, especially the human side of their stories.
BGES Blog: How did you learn about BGES?
NC: I found out about BGES when I was looking for additional opportunities to visit battlefields. My first tour was a five-day trip that followed Sherman from Savannah, Georgia, to Florence, South Carolina. The places we got to see were just amazing. But it was also the people on the tour who made an impression on me. We've become a big group of friends. We all have an intense desire to learn.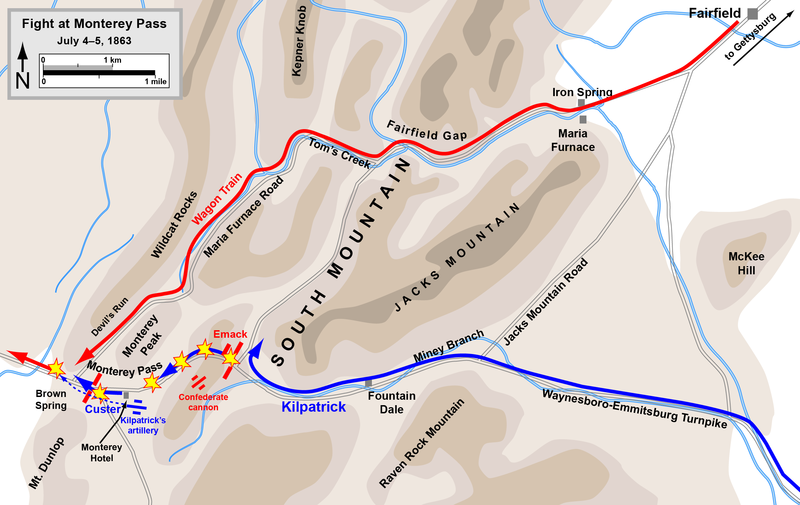 BGES Blog: When did you start you volunteer work at Monterey Pass Battlefield?
NC: I originally became interested in Monterey Pass Battlefield because I wanted to know more about how Lee got out of Gettysburg. It's really an overlooked part of the Civil War. Visiting there and walking the same ground as commanders such as Lee, Pickett, and Custer had a major impact on me. I decided I wanted to give back, so I volunteered to be a docent. It's a blast! I get to share my passion for the Civil War with people who feel the same way.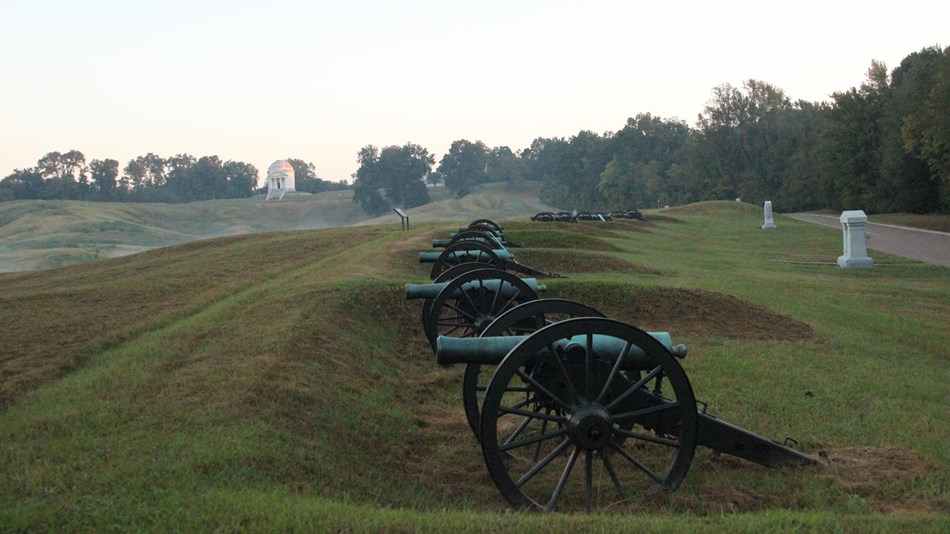 BGES Blog: Vicksburg is maybe your favorite battlefield. Why? What have you learned from it?
NC: I've been to Vicksburg four times. It's mesmerizing. Grant was masterful—the way he worked with the Navy, coming onshore, bringing the army, swinging around, and laying siege to Vicksburg. Something about his leadership style resonates with me.
I retired recently. It was time. My husband and I wanted more time to travel. But when I was working, I often tried to take leadership lessons I learned from Civil War generals and transpose them to my professional life. It really helped me in my career.
BGES Blog: Congratulations on your retirement! What's next for you?
NC: BGES's 2020 schedule includes a number of battlefields that I would like to explore with a historian. I have visited Bentonville and Aversboro, North Carolina, several times, but never with an expert. Seeing these two sites would finish my study of Sherman's March through the South. Scott Hartwig is doing Day 1 of Gettysburg for BGES. A local regiment, the 151st Pennsylvania Volunteer Infantry, also known as the "Schoolteachers Regiment," fought their only battle just west of the Lutheran Seminary. This  tour allows me to honor this local regiment. Chantilly is the meeting point for the American Battlefield's Trust annual conference. I don't know what battlefields and sites I will visit, but this location provides the opportunity to study the Revolution, War of 1812, and the Civil War.