Between July 10 and 13, 2019, Felix Losco joined six intrepid BGES travelers, Len, and the resident expert, Kyle Sinisi, on BGES' "An Uncivil War: St. Louis and Southeast Missouri: 1858–1865" tour, which extended from St. Louis to Cape Girardeau. Here is his field report.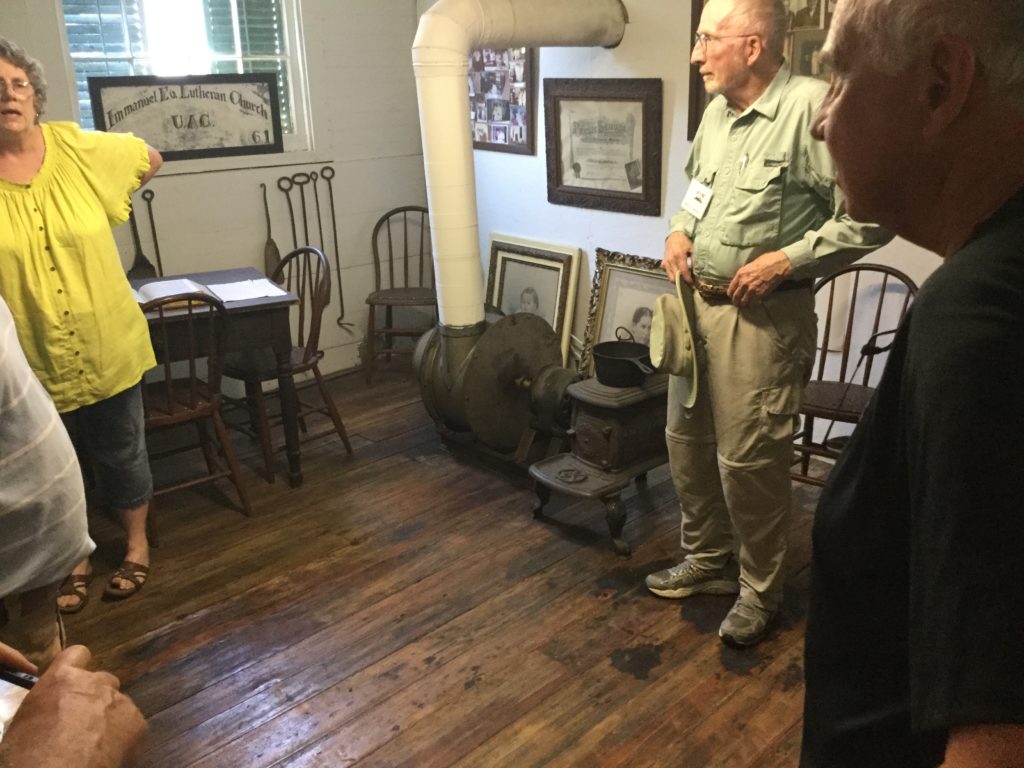 Day One
We met at a convenient hotel near Lambert Field. Kyle and Len started things off with an orientation lecture to let us know the who, where, and what we would be seeing on the tour.
The next morning, we assembled at 0830, climbed in a spacious van, and began the first day's events with a visit to Civil War locations in and around St. Louis.  As I live in the area, I was especially interested in this portion of the tour. Although I had read a lot about Civil War activities in and around St. Louis, Kyle and Len took me to places I had not previously visited. Kyle also detailed events and provided context which was especially helpful. Tour stops included Lyon Park and Lindell Field (now part of St. Louis University). Kyle next took the group to visit both Bellefontaine, Cavalry, and Jefferson Barracks Cemeteries. It turns out that many of those involved with the events of Civil War Missouri are buried here. Visiting their graves gave Kyle the chance to explore the close family relationships, the reasons why they took the actions they did, and what happened to them after the Civil War. In addition, he pointed out the hard-to-find graves of both Dred Scott and Norman Parker Chipman (the prosecutor of Henry Wirz's prosecutor at his war crimes trial). Getting an expert's views and access to seldom seen locations are significant benefits of a BGES tour.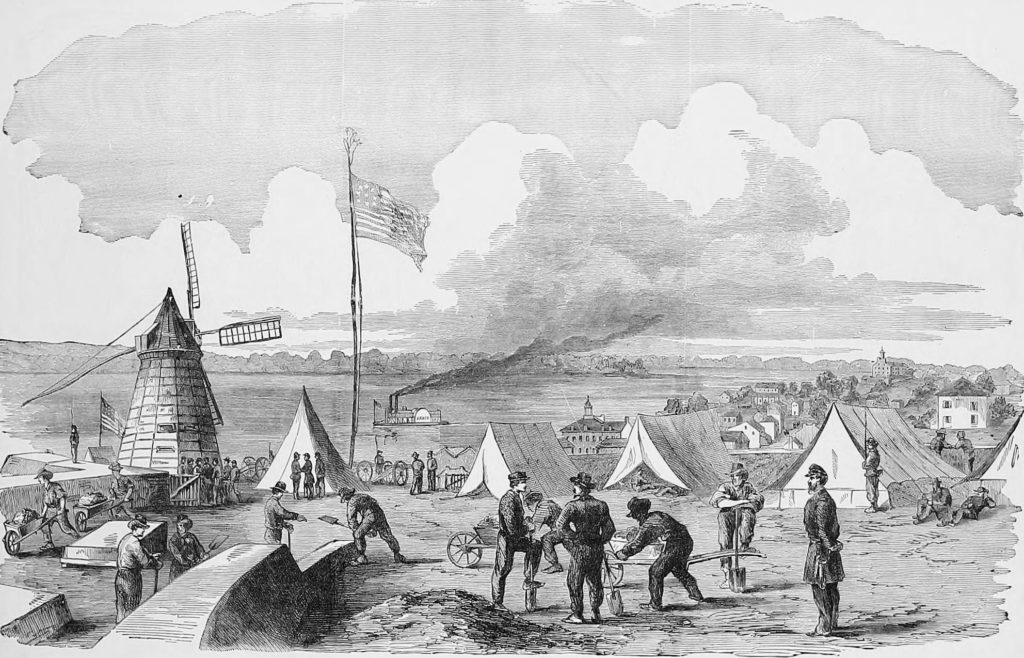 Day Two
Day two began at 0830. From our hotel we began our journey to Southeast Missouri. We began in Cape Girardeau, where Kyle explained Civil War action in this area. We explored the remains of the Civil War forts, as well as the actual location of the Battle of Cape Girardeau. Although the place has changed so much, Kyle's expert guidance enabled us to interpret what remains of the battlefield and understand what happened. We also visited the local courthouse, where I had a chance to look over this part of the Mississippi River.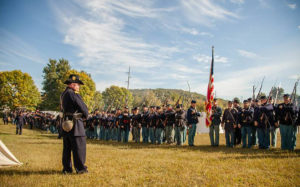 Day Three
On the third day, Kyle led us through the area the Union and Confederate armies traveled on their way to their climatic 1864 engagement at Pilot Knob. Along the way, he pointed out the spot where U. S. Grant first learned he was promoted to Brigadier General in 1861. There is a statue commemorating the event I never would have found without his help. These informative side trips are another reason why BGES tours are so great. We spent a lot of time going over the tactics and geography of the battle. Kyle ended the tour by taking us to the exact location where the Union garrison made their escape from Pilot Knob right under the eyes of their Confederate adversaries. With the benefit of Kyle's insight and the opportunity to visit the actual locations, I learned so much more than I could from reading about the battle on my own.
Len wanted me to keep this to a couple of paragraphs, but there is so much packed into a BGES tour, I could not do it!