January kicks off BGES's 26th year, with thirty-six tours offered –more than any year before! We caught up with Len Riedel, BGES' busy Executive Director, to touch base as he launches the new season.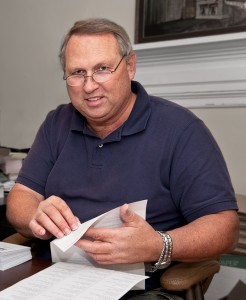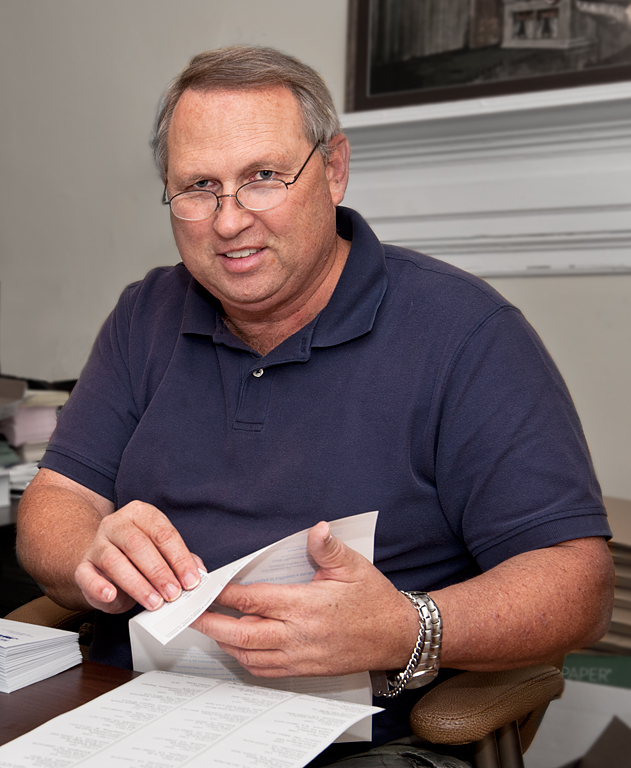 BGES Blog:
There are 36 tours slated for 2019—the most ever. Wow! What's different this year?
Len: Recently a longstanding tour vendor passed away, and his company went out of business. Knowing his niche, we added tours that would serve that constituency. It is important to get people on battlefields, because it helps them to both understand the war and its ramifications and parenthetically helps them become preservation advocates. So tell everyone you know to take a look at our offerings.
BGES Blog: What goes into creating a tour? What are the most important things you look for?
Len: Planning a schedule is never a problem. What it is is an art—that is, balancing themes, evaluating if they are or should be multi-program studies, and pushing tour leaders to go beyond what they regularly do. Conveying that we are not a tour group but rather an educational organization is the biggest perceptual problem. With that in mind, I look for different ways to look at well-known events like Gettysburg while reaching out to those events from the war that seem to have been overlooked—like Stoneman's North Carolina Raid of 1865. I then look for well-known or emerging historians from both the academic and public history sectors. Finally, I dig out background materials for a reading book that stimulates participation by raising issues that have stirred controversy over the years. It is a distinctive model identified with the BGES.
BGES Blog: Which tour are you personally most excited about?
Len: We've a great lineup, but I am most interested in our newest faculty addition, Dr. Paul Severance. A senior faculty member at the National Defense University at Fort McNair, Paul has been teaching leadership to general officers and other senior government officials for years. He just retired and will be bringing his years of teaching and staff ride experience to BGES. His first program is Gettysburg at the end of May and early June. But we've so many great programs—Bert Dunkerly is doing a tour of the start of the Gettysburg Campaign, and Bud Hall is doing a special access program to private property related to the Battle at Brandy Station—all related to Gettysburg. That is less than 10% of our 2019 programming.
BGES Blog: What specific spot/destination among the 2019 tours are you most excited about sharing? Something that's never been shown before?
Len: Actually, our World War I program in September is our greatest outreach. We are bringing people directly to the faculty and facilities of the British Royal Military Academy at Sandhurst, staying in their guest lodging and eating meals in their mess. We are also planning a dinner at the Royal Air Force Club on Piccadilly. Oh yeah, did I mention we are going to Dunkirk and all along the Western Front from Ypres to Verdun? In the USA, we are traveling with Neil Mangum along the route of the Nez Perce—the Bear Paw battlefield is a long overlooked treasure.
BGES Blog: Are there any tours that are created specifically for 2019? Meaning, we need to enjoy it now or never.
Len: For years BGES offered one-of-a-kind and one-time programs. Recently, the board of directors changed that direction to add in hearty and important mainstream programs on a recurring basis, such as Gettysburg, Atlanta, and Vicksburg. Now or never? Most likely Jim Ogden's July program "A Test of Loyalties, East Tennessee Raids, Railroads and Rebellion 1861-1863" is a one-of-a-kind look at the internecine warfare between the loyalist sentiment in that rural section of the South and the rebellious Confederate leadership—neighbor versus neighbor. Jim is so well prepared that this will be a unique peek into an often overlooked theme in the controversy: Was this a Civil War or a War between the States?
BGES Blog: Tell us a little bit about the faculty this year.
Len: Just recently, as we were trekking to the Marine Battery on the side of Maryland Heights overlooking Harpers Ferry, one of our clients asked me how we get such great and well-prepared historians. I told him, as Tom Clemens started his commentary, that I think the historians appreciate the integrity of the BGES mission and our sincere effort to turn each event into an educational experience. I also believe our record of performance in preservation projects shows the most dedicated historians that we walk our talk, so it becomes a professional interaction. As I looked at our program for 2019 and the historians lined up to do them, I see giants of preservation like Will Greene, Bud Hall, Rick Hatcher, Scott Hartwig, Steve Wise, Greg Mertz, Norm Dasinger, Parker Hills, Gloria Swift, Neil Mangum, Bob Jenkins, Gary Ecelbarger, Scott Patchan, and on and on. I never tire of being out there with these my friends.
BGES Blog: What is the most interesting, little known fact about the Civil War?
Len: Gee that is a disarming question. I cannot focus on just one issue, but certainly I think we should all reflect on the distinction of Nationalism versus States Rights. The arguments over monuments shows that we have little understanding as to what animated these giants of the 19th century to split the nation, or was it a nation at that time? Absent mass communication, was there indeed a national identity when students at the national military academies were Cadet Davis from Mississippi, Cadet Lee from Virginia, Cadet McClellan from New Jersey? Why did the New England states threaten to secede, and why did the governor of Indiana warn Lincoln that his state legislature was threatening to secede and offer recognition to the Confederacy? Why in August 1862 did Lincoln ask Frederick Douglass to be the Black Moses and lead his people out of America? All this rich and provocative meal is grist for the mill and it keeps us mentally agile in the present of assaults on our heritage.
BGES Blog: What do you hope BGES tours add to the discussion about what the Confederacy means today?
Len: I want every tour to be a symposium of discussion where people who are uncertain about the relevance of the Civil War in today's life can discuss openly and passionately but without rancor. This is not entertainment but rather a serious effort to place these people and events in historical context while constantly asking the question "So What?" It has been often said that before the Civil War, the United States are; after the war, they were. I think that is somewhat simplistic. History is a continuum in which we are affected by the events that preceded us. The Civil War was the first great epoch in the American effort to "Redeem the Promise" that All Men were created equal. For a hundred years, reconstruction scripted our lives and interactions, and for the past fifty years we have asked ourselves if it all mattered. Our 2019 program should decisively answer that question with a resounding YES!