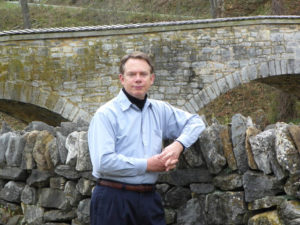 In the game of baseball, an error by the first baseman is scored an E-3. In the world of BGES, a tour hosted by Dennis Frye is identified in the opposite way, 3-E, as in educational, entertaining, and energizing. This summer, Frye will be back at it with "A Weekend with Historian Dennis Frye, John Brown, and Stonewall Jackson," which runs from July 31 to August 1 at Harpers Ferry. Frye promises a fascinating two days.
"I will surprise participants by revealing the similarities between Brown and Jackson," he says. "We will take the group to sites not typically visited at Harpers Ferry. I intend to challenge conventional thinking."
Frye's bona fides are well known to BGES members. Born and raised just miles from Harpers Ferry, he worked for the National Park Service there for more than 30 years and later co-founded the American Battlefield Trust. He is also a founding member of the Association for the Preservation of Civil War Sites. The author of 11 books, Frye will draw on two specifically for his upcoming tour, Confluence: Harpers Ferry as Destiny and Harpers Ferry Under Fire: A Border Town in the American Civil War.
Harpers Ferry, Frye explains, serves as the perfect backdrop to explore the natural synergy that exists between Brown and Jackson. "I'm very excited to draw parallels between their lives," he says. "Brown's influence on the secession movement transformed the trajectory of Jackson's life. They shared many personality traits. For example, both were fanatically religious, serving the same God, though for different goals."
Day 1 of the tour will focus on Brown and what Frye notably calls his "War of 1859" and not his "Raid." The itinerary follows the original route of Brown's assault, including a visit to his headquarters in Maryland and also a site where he famously seized hostages and "freed" slaves. "You'll feel as if you're traveling with Brown and his men," says Frye. "We'll finish the day in Charlestown to examine Brown's execution."
Day 2 will shift to Jackson and his capture of Harpers Ferry in 1862, which Frye believes was the Confederate general's "greatest tactical victory" of the Civil War. Highlights include stops at Bolivar Heights, School House Ridge, Camp Hill, and the North, East, and West Woods on the Antietam battlefield. Frye sees a lot of room for debate as he delves into Jackson and his career. "I will encourage vigorous discussion," he says.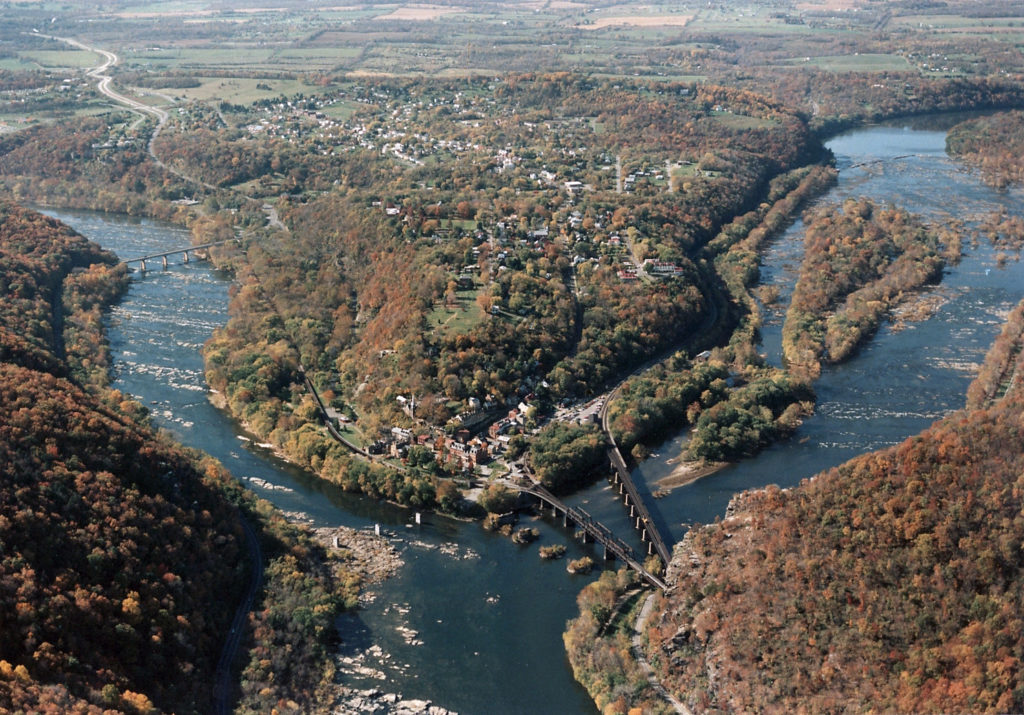 With Brown and Jackson as the obvious headliners of the tour, Frye doesn't want the pair to completely overshadow the place that connects them. "Harpers Ferry is beautiful and multi-faceted," he says. "Not a single topic in our country's early history was untouched by Harpers Ferry, and it also became a gateway to the West. If any national park is deserving of its status, none is more so than Harpers Ferry."
Frye adds, "No one will walk away from this tour un-energized."
Nor will they walk away un-educated or un-entertained. In baseball parlance, that means Frye plans to knock one out of the park.