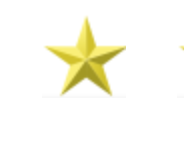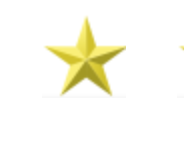 By Emory M. Thomas (University of South Carolina Press, 1987)
---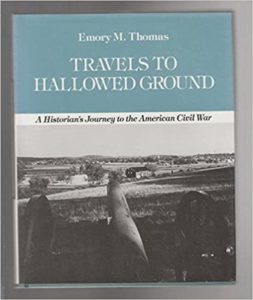 Emory Thomas is one of the most revered of academic Civil War historians, and so it is with regret that I rate his musings so low. In fairness, as with all such books selected for this series, it deserves some context. It was published 34 years ago when the entire modern battlefield preservation movement had yet to start. Vietnam was less than a generation in the background, and Thomas was but 48 years old—if he was a full professor at the University of Georgia it hadn't been for long. As a graduate of Rice University with his Ph.D., he entered the workforce as the nation exploded over race and the unpopular Vietnam War. He joined the University of Georgia faculty in 1967 and never left, retiring as professor emeritus in 2002. While Athens could never be mistaken for a hard-left or liberal institution, the disaffection with all things military must have been a significant challenge for the 28-year-old Thomas. Over the course of his career, he bucked conventional wisdom and produced several seminal works of scholarship that favored the Confederate perspective. His major biography of J.E.B. Stuart was published a year before this work. His biography of Robert E. Lee followed in 1995. Clearly, he is a man of substantial stature in the academic world, and I was roundly disappointed by his lightweight treatment of the battlefields he selected.
The book as organized takes in 10 of 30 National Park Service sites and is a mental musing of the thoughts that animated him as he made road trips to those sites over a couple of years time. We can all relate to the mental gymnastics that work through our minds on lengthy road trips—how many of us have spent our lottery winnings on noble causes that we pledge to support if only our lucky numbers bring us the $530 million grand prize? Thus that Thomas does not find any deeper thoughts than a comparison of Shiloh to a film recollection from The Big Chill: "Then I realized that I had been imagining life that imitated art, and not very fine art at that. Art is supposed to reflect life—not life art. I was acting as mindlessly as Bobbie Ann Mason's Leroy Moffit when he imagines the war as a 'board game with plastic soldiers.'"  Thomas then tells us the rest of the trip was less introspective—well, duhhhh.
The only redeeming element of the book is that it was written at a very elementary level, and thus it didn't require much mental energy to move from page to page and chapter to chapter. In most instances, he travels alone, and despite only having 151 pages and 10 sites, he finds it helpful to pull materials from articles he wrote in Civil War Times Illustrated in 1976, 1977, and 1978 and his recently released biography on J.E.B. Stuart. In his introduction Thomas offers his mission statement: "This is a book of stories and thoughts provoked by my own confrontation with hallowed ground … I have tried to tell interesting stories as vividly as I can. I have attempted to offer reflections, profound and profane, about these stories and about past and place. My commentary is often irreverent. I hope that my collection of travels and tales is, at the same time thought-provoking and entertaining." In my unacademic opinion, he set a low bar and in my eyes failed to meet it.
So why two stars? After 149 1/2 pages, as he wraps on Bennett Place, he offers the thought that saves the book. It is in three bursts:
"The difference between the April 18 peace and the April 26 peace involved much more than magnanimity versus malignity. The difference was resurrection versus reconstruction."
"Bennett Place concerned the peace; by then the war was past; this event was about the future of the South and the nation.  It left unanswered questions."
Finally, "Bennett Place underscores the ambiguity of the human experience; it is a place of questions and paradoxes."
Had he filled the rest of the book with such conclusions at each of the other nine sites, this would have been a profound book from a great historian. Instead, he left us with a comment about the Gaffney Peach Water Tower off I-85: "What in the world will he or she (some future archeologist) make of the monstrous peachoid (which, by the way, has given more service than this book)?