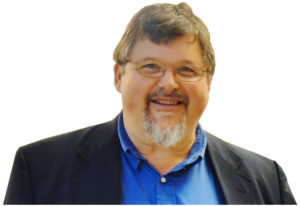 The life of Nathan Bedford Forrest has been the purview of many talented historians over the years. But no one has offered greater insight into the subject than Brian Steel Wills, a professor of history at Kennesaw State University and the director of the Center for the Study of the Civil War Era. Wills has written two critically acclaimed books on the infamous general: The Confederacy's Greatest Cavalryman: Nathan Bedford Forrest and The River Was Dyed With Blood: Nathan Bedford Forrest and Fort Pillow. This coming June, BGES members will have the opportunity to benefit from his vast knowledge of Forrest in "Streight's Raid & Forrest's Bluff," a tour he's hosting with Norm Dasinger.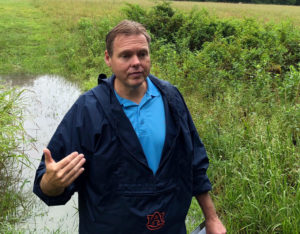 "Forrest is the living embodiment of history," says Wills. "He was a natural soldier with no training in the art of war and a classic gambler who understood bluffs and bluster. Opponents wrote him off at their own peril. Every tour I do on Forrest is special and unique."
Wills gets no argument from Dasinger. "This cavalry campaign was the event that boosted Forrest toward Civil War stardom," he says. "His performance was as professional and creative as any he would have in the highlight years of 1864 and 1865. Abel Streight was a brilliant man and, pitted against a lesser opponent, he might have succeeded. But he was given Forrest as an adversary and that made a big difference in the fortunes of Streight and his men."
The BGES Weekend Warrior tour opens on Friday night, June 25, with a meet-and-greet at the hotel headquarters. That sets the stage for an active Saturday, beginning with a visit to the restored home of Gen. Joe Wheeler. From there, the tour moves on to the battlefield sites at Day's Gap and Hog Mountain. The second day of the tour is just as busy. It starts by following the action at the Battle Royal crossing of the Black Warrior River, and ultimately makes its way to Cedar Bluff, where Forrest fools Streight into surrender.
"One site in particular, the Emma Sansom Crossing, is pristine," says Dasinger. "It's as if you're back in 1863 as a time traveler. Many Civil War followers have heard of Emma, but they have never been to where this 15-year-old risked her life to help Forrest."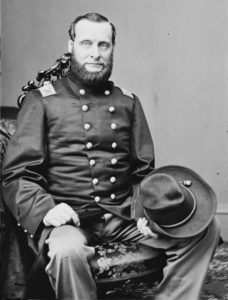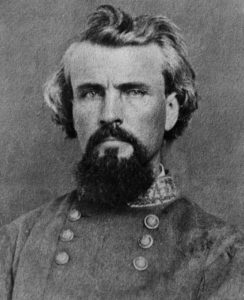 An Alabama native who still lives in the Yellowhammer State, Dasinger can boast "home field advantage" on the tour since it takes place on terrain he knows so well. His deep familiarity with Gadsden and the surrounding areas is a huge asset, according to Wills. "Norm has tremendous knowledge of the region, and a real passion for it," he says. "We complement each other well, and bring the best of both worlds."
Dasinger agrees. "With Brian as part of the leadership for this tour, participants will have access to the world's foremost authority on Forrest," he says. "What an opportunity!"
Throughout the tour, Wills will pay close attention to Forrest's strategies and tactics. "He was tenacious in attack and pursuit," he explains. "I've never found a more colorful or interesting person to study."
And Wills has studied a lot of them. A member of the Georgia Civil War Commission, he is the author of nine books in all, including Gone with Glory: The Civil War in Cinema. His two most recent efforts are biographies of Gen. George Henry Thomas, As True as Steel, and William Dorsey Pender, The Hope of Glory. In addition to his work with BGES, Wills has lent his expertise to Civil War groups nationwide. In 2013, the Civil War Round Table of New Orleans acknowledged his contributions with the Charles L. Dufour Award, and just a year ago he received the Frank E. Vandiver Award of Merit by the Houston Civil War Round Table.
Wills discovered his love of history as a child growing up in the Hampton Roads area of Virginia in the 1960s. His dad was a farmer and his mom was a teacher. She was the inspiration for his career in academia. "I always had a passion for history, and I was drawn to teaching," Wills says. "As a writer, I gravitated to biographies because I found that I understood people and could make sense of their lives."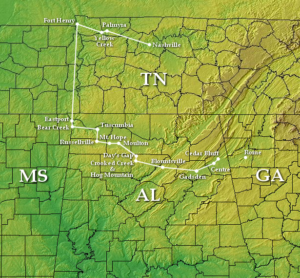 Wills earned his B.A. (with honors) from the University of Richmond, and in the ensuing years got a Masters of Arts and a Philosophy Doctorate from the University of Georgia. He spent nearly 20 years at the University of Virginia's College at Wise, serving as Kenneth P. Asbury Professor and Chair of the Department of History and Philosophy. Wills has been at Kennesaw State since 2010. He's eager to share all that he's learned about Forrest with BGES members.
"BGES does so many great tours," Wills says. "I'm excited to present something about the Western Theater, which I consider to be the most dynamic of the Civil War. It will be a great weekend."
Given their areas of expertise, Wills and Dasinger are the perfect team to present "Streight's Raid & Forrest's Bluff."
---
"All's Fair in War, Streight's Raid and Forrest's Bluff will take place June 25-27, 2021. Click here for more information and to register.