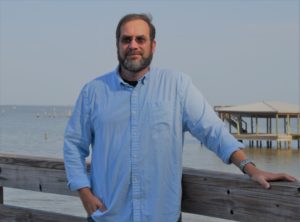 Fort Blakeley, in Spanish Fort, Alabama, may not be as famous as Shiloh or Gettysburg, but it remains one of the Civil War's best preserved battlefields with important stories to tell.
"Rarely do stories of national importance happen entirely 'somewhere else,'" says Mike Bunn, director of operations of the 2,000-acre site. "By learning the specifics of what happened here, people learn a good deal about the war and the people who fought it in general. The fact that it is the Gulf Coast's primary connection to the large-scale fighting across the country during the war makes it a unique, tangible connection to a broader shared national story."
So what did happen here?
The Civil War's largest open-field charge is what happened here.
"This was no small-scale skirmish, a fact that surprises some since it is rarely mentioned in histories of the war," Bunn says. "Nearly 20,000 men were under arms in the battle across a 3-mile front."
The significance of the battle in technical terms is that it resulted in the capture of Mobile, the last major city to remain in Confederate hands during the war. "Hundreds of men were injured or died during its progress," Bunn says.
Furthermore, it's not generally known that a true combined forces operation featured both armies and naval squadrons, with a substantial portion of the Federal forces engaged being former slaves. "I think that is what makes what happened here of national significance," he says.
There's also the fact that it took place on April 9, 1865, the same day as Lee's surrender at Appomattox.
"People often forget that Lee's army, while obviously the most prominent, was far from the only Confederate army in the field. That makes Blakeley more poignant to me," Bunn says.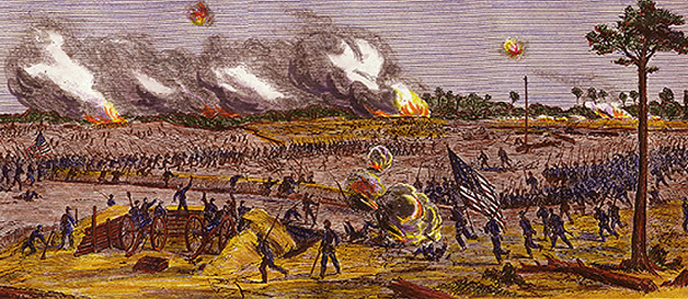 Bunn, who grew up in Alabama, has had a lifelong passion for Gulf Coast history. As a kid, he listened attentively to his grandparents whenever they shared stories on the history of Georgia, Alabama, and the area in general.
"I became so intrigued," he recalls. "Civil War battles occurred where we lived. I asked lots of questions. The more I learned, the more my love of history grew."
Bunn first became interested in Blakeley through the evolution of his professional career. He started off as an interpreter at Fort Morgan State Historic Site, worked as the curator of History at the Columbus Museum, and served as the executive director of the Historic Chattahoochee Commission.
"I loved the layered history and natural beauty of Blakeley and thought it ideally positioned for growth," he says. "When the previous director asked me about coming to the park to help lead its development. I was already considering making a change in my career. It was perfect timing."
The one thing he was unsure of was why Blakeley so rarely was mentioned in the histories of war. "I found the fact it was so lightly dismissed to lead to assumptions about it being small and inconsequential," he says. "I wanted to find out the truth about what happened here and relate the facts to visitors and the general public interested in the study of war in a way they had never been previously."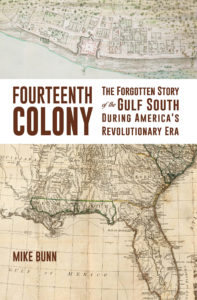 He became so deeply engrossed in the fort's story that he has written a book on the topic, the forthcoming The Assault on Fort Blakeley: The Thunder and Lightning of Battle, offering a brief history and guide to the battle of Fort Blakeley as revealed through accounts of participants.I
"The book … is in essence a detailed battlefield tour," he says. "I provide a narrative history of the campaign for Mobile and the siege at Blakeley and then go zone by zone across the battlefield providing descriptions of what happened in each area and where various units were positioned. It features lots of standalone quotes from participants in the battle following each of these, and I have had some custom maps of the battle produced which help people follow the flow of the battle."
Also forthcoming is Fourteenth Colony: The Forgotten Story of the Gulf War During America's Revolutionary Era, published in November 2020 and which examines a British colony in West Florida during the 1700s.
Bunn adds that, while Blakeley is committed to interpreting history, "We are not a typical battlefield in that we offer camping, cruises, and programs that help visitors enjoy our unique natural setting and its rich cultural heritage."
He just as readily acknowledges the important role that BGES plays in keeping Civil War history alive. As a BGES faculty member, he believes that guided tours are of particular value, offering a unique opportunity for people who enjoy hands-on learning. "The fact that you can physically experience a site is amazing," says Bunn. "It's a great way to live out your love of history."
As someone who's done that his entire life, Bunn knows what he's talking about.
---
Editor's note: BGES conducted a Preservation Conference for the NPS at Orange Beach. Click here to read and see what BGES Executive Director Len Riedel recommended here years ago and compare it to what has been done.