As a proud son of Mississippi, Jim Woodrick has long wondered if it was unavoidable that he would become a Civil War buff. "I have always asked myself that question," he says. "Looking back, it almost does seem that my fascination with the war was inevitable. Very early on I was somehow drawn to it."
Woodrick was born and raised in the Magnolia State, and still lives there today. He went to Millsaps College in Jackson, graduating as a Political Science major. He would later go on to spend more than two decades at the Mississippi Department of Archives and History. Along the way, he was introduced to Civil War reenacting, which quickly developed into a passion. He has also found great joy in working with educational and preservation groups like BGES and the American Battlefield Trust. Mike Kennedy of the BGES Blog recently sat down with Woodrick to talk about his long and distinguished career pursuing Civil War history.
---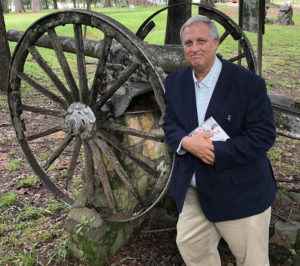 JW: I am indeed a native of Meridian and have never lived anywhere but central Mississippi, although we did move around a good bit within the area. My father was a United Methodist minister, so we moved every few years and lived in parsonages until I was heading to college. Although I can't say that any one place was my "home," I had a wonderful childhood and have good memories from each place we lived. What I love most about Mississippi is the warmth of our people. Mississippi's reputation as the hospitality state is well earned!
MK: You've been fascinated with the Civil War since you were a kid. What in particular sparked your interest?
JW: While my parents certainly encouraged me to read, Civil War history wasn't ever an interest of theirs. But I especially remember going to library and spending hours looking in the history section. As I grew older, I fell in love with Bruce Catton's work and read and reread This Hallowed Ground. And, like many others, I was particularly fascinated with the David Greenspan maps in the American Heritage Civil War book.
MK: You went to Millsaps College and majored in Political Science. But your first job was working with your dad on the staff of the Mississippi United Methodist Advocate. What was that experience like? Was marrying your love of the Civil War with your professional life always a goal?
JW: Before I ever went to Millsaps, I had every intention to be a history major, but I happened to sit in on a political science class while on a campus visit as a high school student. During the class—it was in Political Theory—the professor asked if anyone knew the dying words of Robert E. Lee. How and why he happened to ask that question on that day is a mystery, but since no one else raised a hand, I did. From that day on, I decided to be a Political Science major, but I never lost sight of history either. Although Millsaps didn't have minors at the time, I took every history class I could squeeze into my schedule. (Oddly enough, I made a "B" in Civil War and Reconstruction!)
When I graduated in 1985, unlike most of my fellow PoliSci graduates, I did not choose to go to law school. My dream at the time was to work for the National Park Service in some capacity, but that was during the Reagan administration and there was a hiring freeze at the time. So I went to work with my dad on the staff of the Mississippi United Methodist Advocate while I figured out what I wanted to do with my life. I wound up staying 12 years and thoroughly enjoyed my time there. In working for the Advocate, I learned a whole lot about the state and honed my writing skills. It was also during this time that I became active in the Jackson Civil War Round Table, was a member of the Sons of Confederate Veterans, and became a reenactor, all of which greatly influenced the direction my life would take next.
MK: You joined the Mississippi Department of Archives and History in 1997. Was that a dream job? What are some of the projects you're most proud of?
JW: To be quite honest, I had no idea a career with MDAH awaited me. I was looking for a new path, but I was focused on a teaching career and earned my certification in social studies. Unfortunately (or perhaps fortunately), I couldn't find a job teaching history and civics without having to be a coach. Just as I was getting a little frustrated with my job search in education, a job opened at MDAH and I joined the staff of the Historic Preservation Division in 1997.
When I began there, I worked on historical markers and review and compliance for federal programs. Within a year or so, however, I had the opportunity to become the Civil War Sites Historian, and I would definitely characterize that as dream job! When I arrived on the scene, we were in the midst of the acquisition of battlefield properties through the American Battlefield Protection Program and then we received a transportation enhancement grant from the Mississippi DOT for a Civil War Trails project (at the time it was the largest grant ever awarded MDAH). I am especially proud that I helped manage these two programs.
In the end, Mississippi acquired more battlefield property than any state other than Virginia, and we were able to restore a number of wartime structures and create several interpretive sites through the TEA-21 program. I also worked very closely with all of our National Park Service sites in Mississippi and am proud of the relationship I had with the NPS. Then, of course, Mississippi was hit hard by Hurricane Katrina and all of our focus at MDAH changed overnight.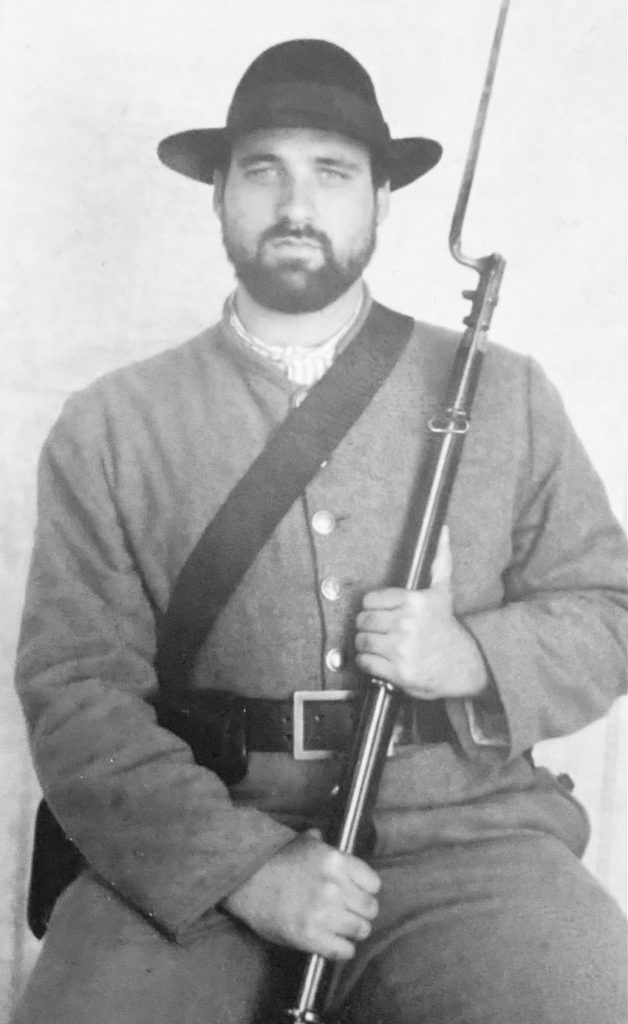 MK: You spent more than 20 years as a Civil War reenactor. What did you enjoy about it? What insight into the war did reenacting provide?
JW: Almost as soon as I graduated from college, I was introduced to someone who was a reenactor and he convinced me to join the ranks. It happened to be right at the beginning of the 125th Anniversary events and, in my opinion, during the "golden years" of the hobby.
Reenacting taught me so much about the daily routine of the common soldier—bringing to life the words of the soldiers in their diaries and memoirs because I could relate in some small way to their experience. It also taught me some valuable lessons about logistics, as in how difficult it is to move a brigade from one place to another. I will never forget the years spent in the ranks of Cleburne's Brigade and will never forget the lessons I learned as a reenactor. Having that perspective certainly helped me in writing my book, The Civil War Siege of Jackson, Mississippi, and gives me some additional insight, I think, in my role as a Licensed Battlefield Guide at Vicksburg NMP.
MK: You once made an interesting comparison between Civil War veterans of the 19th century and veterans of the Civil Rights Movement, in terms of how each group has tried to preserve history. Can you talk in more detail about that?
JW: Absolutely. I have taken note of the fact that approximately the same distance of time (about 40 years) elapsed between the end of the Civil War and the memorialization period that's been such a point of conversation in recent years. The same is true for veterans of the Civil Rights Movement. Only now—some 40 years after the end of that era—are we seeing a real effort to memorialize and recognize what they accomplished. Obviously, the common denominator is that in both cases the veterans were beginning to "cross the river" and wanted to be remembered in their own words and tell their own story. I think if you look at other periods of American history, one might discover the same pattern, with the exception of the First World War, where the memorialization period started but was interrupted by the Second World War. If this pattern holds true, we should expect a more active memorialization period for those who served in the Vietnam War in just a few years. I guess we'll have to wait and see if that develops.
MK: Lastly, what's your involvement with BGES? What does the group mean to you?
JW: I have had the pleasure during my career of working with so many groups that are dedicated to preserving Civil War history, including the Civil War Trust (now American Battlefield Trust) and Civil War round tables. But the BGES has always impressed me because of its emphasis on interpretation, and of course I've had a long association with Terry Winschel and Parker Hills, both of whom are among the top BGES tour leaders. Now that I'm retired from MDAH, I hope to be able to contribute more to the work of the BGES and other preservation groups.