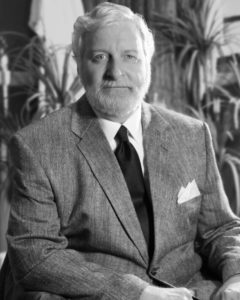 Unless you traffic in oxymorons, concise and historian are two words that aren't often seen in the same sentence, much less paired together. That's what makes BGES member Michael Beard such a rare breed. In a career that has spanned more than 40 years, he has served as a teacher, researcher, site interpreter, preservationist, and consultant. But Beard is also among the nation's most talented creators of historic signs and markers. In that role, he usually has to do more with less.
"I think the best way to explain how I work is that I write to fill the available space," says Beard. "If my first draft is too long, I edit it for length, always striving to compose the most accurate and concise explanation of what happened at a site and what it's significance is."
Some of Beard's work has focused on his home state of Mississippi, where he was born and raised. His parents were voracious readers, and their innate curiosity sparked a similar instinct in Beard. As a school kid, he became fascinated by the American Revolution, and learned everything he could about it. That soon led him to the Civil War.
"I loved adventure, so I was drawn to historical novels," Beard recalls. "I remember reading the Kenneth Roberts trilogy, Northwest Passage, Arundel, and Rabble in Arms. There was also a great series known as We Were There."
History truly came to life for Beard when he learned of relatives who played pivotal roles in Mississippi's Civil War lore. Jasper Collins, his great-great grandfather, was a driving force behind the "Free State of Jones" when he joined with Unionist Newt Knight and recruited 80 other dissenters into their ranks. "He was an abolitionist and sheltered escaped slaves in their encampment in the Jones County swamps," Beard adds.
Beard's great-great-great grandfather, and Jasper's father-in-law, was John H. Powell, a Justice of the Peace who was initially opposed to the South's secession. When he changed his mind, about 25 enraged Unionists hanged him in effigy. "John was appointed Provost Marshall by the Confederate authorities in 1862," says Beard. "One of his duties was to take charge of any captured deserters. So far as I know there is no record of his having ever had custody of any of the Knight Company."
Armed with this knowledge, Beard studied history first at the University of Southern Mississippi, and then got his Master's degree from LSU. He spent the next 15 years with the Mississippi Department of Archives and History. It was during this time that Beard got his first taste of historic sign making.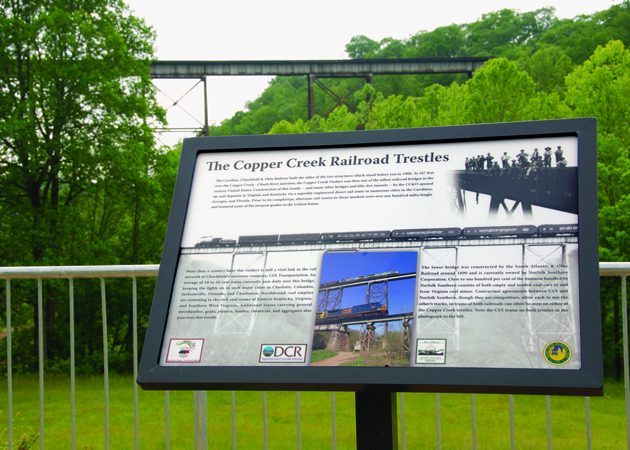 "In 1987 I transferred to the Department's Division of Historic Preservation, where I helped administer the National Historic Preservation Act and Mississippi Landmark programs for Mississippi," says Beard. "I also managed its State Historical Marker and Abandoned Cemetery programs. Seven years later, I became the Department's first Civil War Sites Historian and served as the secretary of the Mississippi Civil War Battlefield Commission."
In the mid-'90s, Beard came to a dead-end in his job and was ready to move on. So in 1997, he founded SunSyne Graphics and went into private business. The company quickly made its mark with a series of driving tour guide andoutdoor signage projects. SunSyne was unique for offering UV- and vandal-resistant signage products, many of which have lasted 20 years and counting. SunSyne eventually evolved into a full-service graphics firm.
SunSyne is often tasked with telling a story on a space no larger than 2 feet by 3 feet, so brevity is a key to success. "Learning how to create a good sign in the new (to me) medium was critical," Beard says. "Interpretive text alone is not sufficient. Effective maps, illustrations, and quotes from contemporaries when appropriate are also crucial elements."
Producing historical signs and markers has taken Beard's life in some interesting directions. Just when he was getting started, for example, he met Len Riedel and was introduced to BGES. "I forged a relationship with him that led to new opportunities and important projects," he says.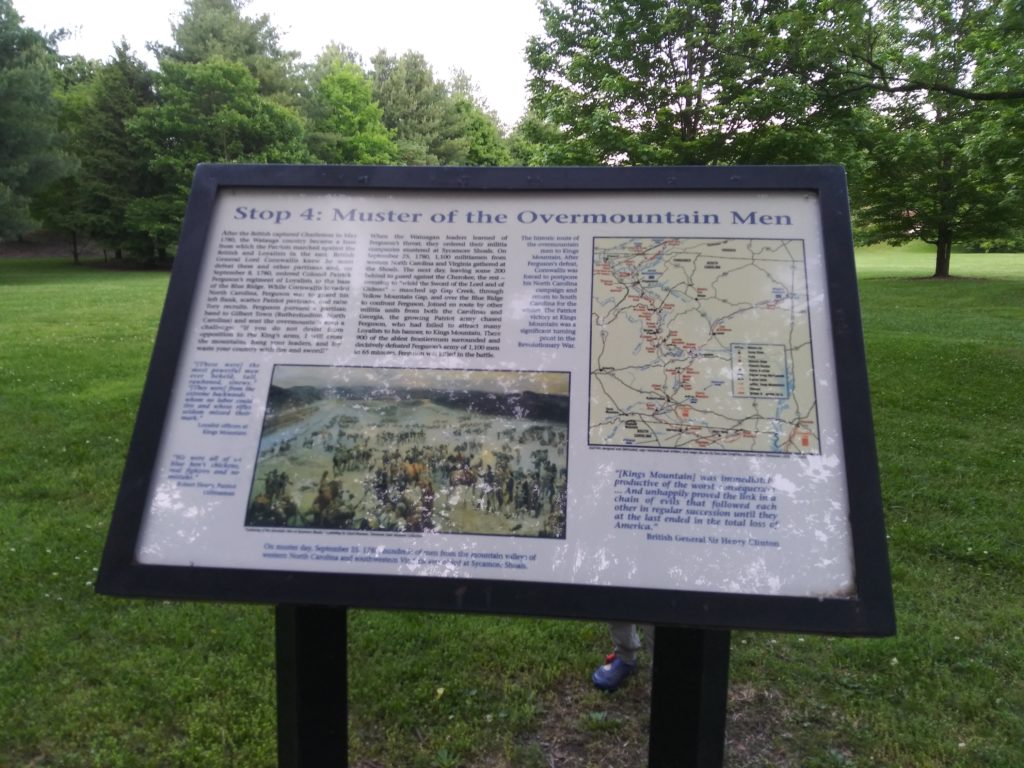 Among the BGES projects were signs interpreting the Van Dorn raid on the Union supply depot at Holly Springs in Mississippi, and the actions at Cedar Creek and North Anna in Virginia.
As Beard recalls, working with Riedel and BGES was a great learning experience. "I collaborated with such military historians as Gen. Parker Hills (on the Holly Springs project), who is one of the best battlefield guides I have ever met," he says. "I was also introduced to Mike Miller, with whom I worked on the North Anna Blue Trail and other projects. Doug Cubbison is another military historian I have enjoyed working with on several projects, including creating maps for two of his books."
SunSyne also has worked on other projects, including creating driving tour guides to the campaigns of Corinth in 1862 for the Siege and Battle of Corinth Commission and the Atlanta Campaign for The Conservation Fund Civil War battlefield initiative. SunSyne also picked up other clients in Alabama, Colorado, Mississippi, Tennessee, and Virginia.
"In 2007 we completed work on the 'Damn the Torpedoes' program for the Mobile Bay Civil War Trail," says Beard. "It included a map folder guide to the trail and 19 signs placed along a trail of more than 100 miles. This was a turnkey project for which we developed all of the content, designed the maps and layouts, and produced the sign panels."
Beard looks back at this period of sign making as one of the best of his life—and it was only augmented when his son, John, who is a talented graphic designer, joined SunSyne. "We were able to create even more effective and beautiful guides, maps, and signs," he says. "Were it not for the Blue and Gray Education Society and Len, none of this may have been possible. For that I will always be grateful."