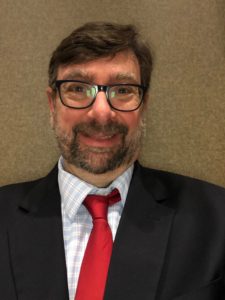 Though he was born in Mississippi, Bob Jenkins is a Georgia boy at heart. His parents moved to Atlanta in the 1960s when he was just an infant. He grew up a Braves fan and went on to attend Georgia Southern University, graduating in 1987. From there, he earned his JD from Mercer University, and eventually started his own law practice in Dalton, Georgia. His office sits just two doors down from the Huff House, one of the featured stops on his BGES tour, "The Battles of Dalton: Chapter 1 of the 1864 Georgia Campaign," slated for April 25-26, 2020. Jenkins has also written two books on the Georgia Campaign: To the Gates of Atlanta: From Kennesaw Mountain to Peach Tree Creek, 1 – 19 July 1864 and The Battle of Peach Tree Creek: Hood's First Sortie, 20 July 1864.
 Jenkins's tour of Dalton is the third he will lead for BGES. His first also explored Dalton. He sat down with the BGES Blog to preview his upcoming event.
BGES Blog: Your interest in the Civil War goes back to when you were in elementary school. Tell us that story.
BJ: When I was in the fourth grade, we were all assigned a social studies project. For mine, I picked "war in Georgia," and did a paper on Stone Mountain. I was not a big reader at that age, but I got so deep into the material that I couldn't stop reading and studying. By high school, my teachers wouldn't let me do any more reports on Civil War history.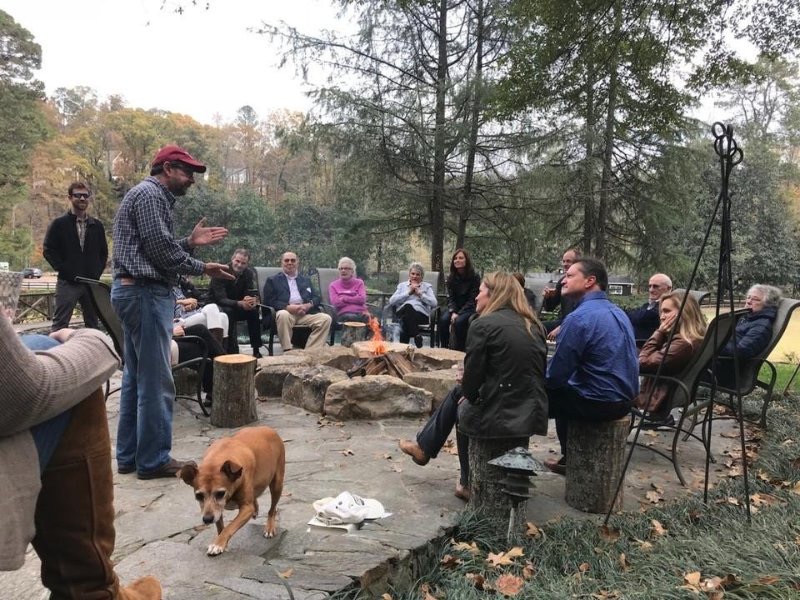 BGES Blog: Obviously, that didn't curtail your study of the Civil War. You've written a pair of books on the Georgia Campaign and led numerous tours in the area. What's the historical significance?
BJ: There's no doubt that Dalton played a pivotal point in the Civil War. Johnston's inability to stop Sherman was crucial. It ultimately culminated in Lincoln's re-election. As part of the tour, we will read letters and diaries from participants on both sides that underscore Dalton's importance.
BGES Blog: What else can BGES members expect on the April tour of Dalton?
BJ: The Dalton tour is intended for "weekend warriors," those who maybe don't have the time for a weeklong tour. We'll look at all the events surrounding Dalton. One of the highlights is the number of earthworks we will look at. In fact, Dalton is home to more undisturbed earthworks than anywhere else in the country. And we're not just talking infantry–there are above-grounds, forts, slave-made structures, and many more.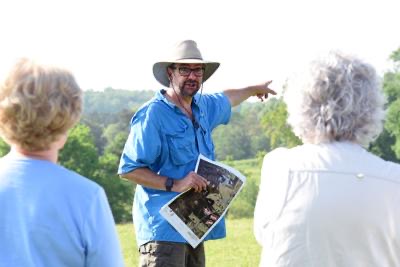 BGES Blog: Why are Civil War earthworks so abundant in Dalton?
BJ: There are two reasons. First, the battles in and around Dalton were fought during the second half of war, when earthworks became prevalent. Second, there has been very little development in the area, which means many of the earthworks remain. You could probably do an entire tour on the Dalton earthworks alone.
BGES Blog: What are some other highlights of the tour?
BJ: There are plenty. The tour includes the Great Locomotive Chase at Tunnel Hill; the Clisby Austin House, which served as Sherman's headquarters; and the Huff House, where Patrick Cleburne made his controversial proposal to arm slaves. We'll also touch on Mary Edwards Walker, the only female recipient of the Medal of Honor.
It's also worth noting that in November of 2020, we'll do part two of the Georgia Campaign tour, this time in Resaca. From there, six more tours on the topic are scheduled. It's a wonderful opportunity to learn more about this part of the Civil War.