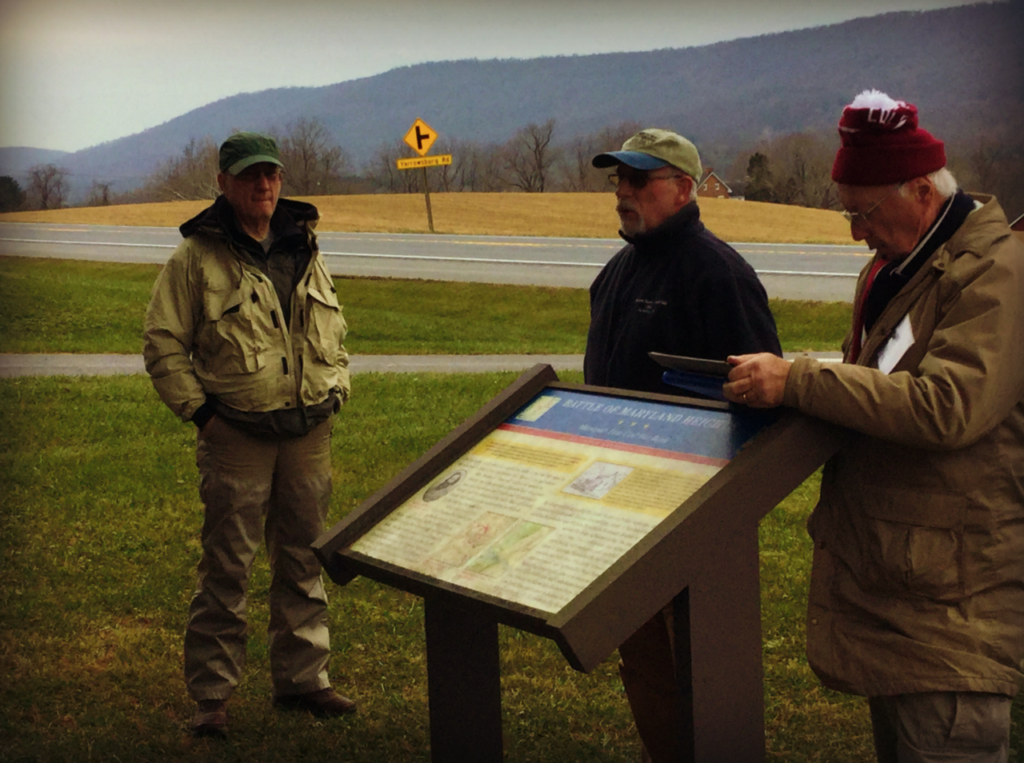 Battlefields just don't get preserved through wishful thinking. It takes dedication, know-how, funding, and a host of other commitments to ensure preservation of these historic venues. Antietam is one such place that, if not for the devoted efforts of the Save Historic Antietam Foundation, may have been usurped by the rising tide of development and growth and other modern-day challenges. At the forefront all along has been SHAF's founder and long-time president Thomas Clemens. We caught up with Tom to ask a few questions about SHAF's important work.
BGES Blog: What stirred you to found this important association?
Tom Clemens: A group of us started SHAF in 1985 when our County Commissioners rezoned a very historic property, in violation of their own regulations.  Dennis Frye, John Schildt, myself, and a host of other folks formed the organization and incorporated in 1986.  We took them to court and won on a local level, but lost on appeal. The best lesson from that was an attorney who told us to go out and do something positive, not just criticize the Commissioners. We took that advice and, when a pre-Civil War house in Sharpsburg was being sold at auction and likely to be demolished, we bought it at auction. Without any idea how we were going to pay for it, we began sending out appeals, and somehow we never missed a mortgage payment. Eventually we sold the house to someone who would restore it, and it is still there today. We were on our way to bigger projects.
 BGES Blog: What is the most surprising thing that has happened to you along the journey?
Tom Clemens: I guess first of all is that we are still in existence! We started out small and local, and have pretty much remained that way. We have attracted members from all over, and have some board members from several other states. But we are still small, have no paid staff, nor office overhead, so we can maximize efforts toward buying land and restoring it, rather than worrying about meeting a payroll.
BGES Blog: What have been your challenges?
Tom Clemens: Raising funds is always a challenge, but one that we've met pretty successfully. For a while a lack of a concrete project to undertake was a large challenge. People wanted to know where the money going, didn't like being told we were waiting for an opportunity. Fortunately, in the past four years we have had a number of huge projects and have accomplished a great deal.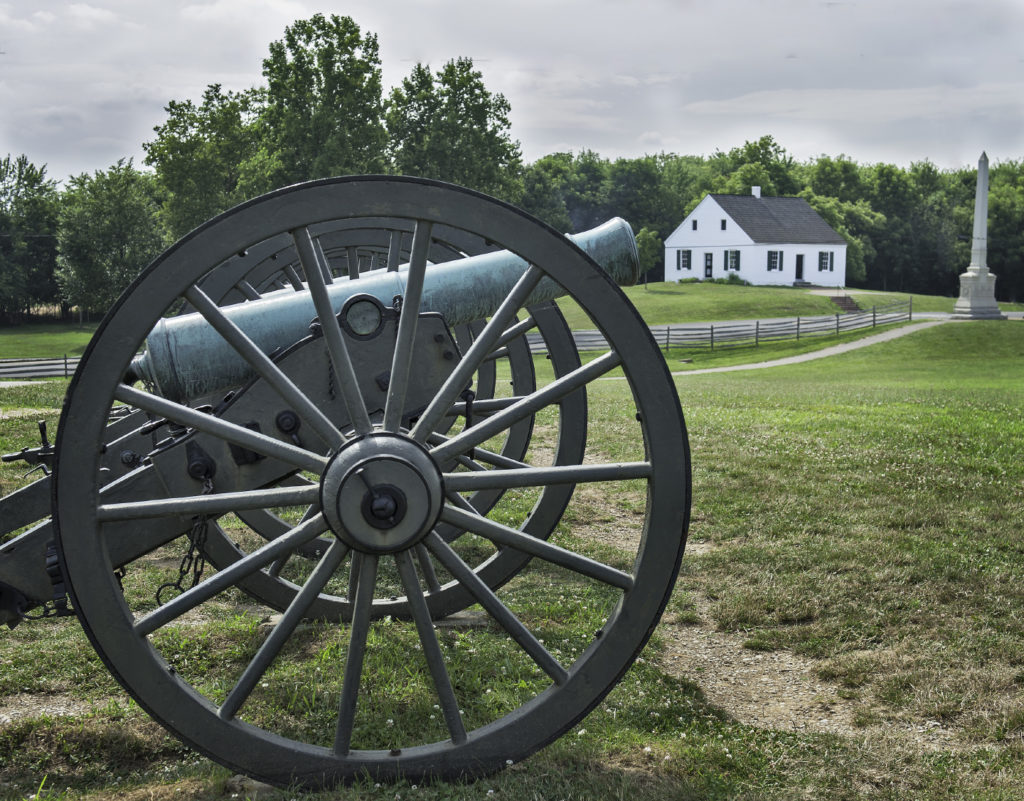 BGES Blog: What's on your current agenda?
Tom Clemens: We are clearing trees and underbrush from a 10-acre tract directly across the Hagerstown Pike from the Visitor Center that is wildly overgrown. It was a meadow in 1862, and we are clearing a large number of trees to return it to that appearance. It also has a non-historic house on it, which we will remove soon. The property belongs to ABT, and we agreed to clear it so when the NPS gets it they will not have to restore it. By using volunteers in Work Days, we are saving nearly $10,000 from the demolition/restoration costs. Anyone own a chain saw and have some spare time?
BGES Blog: And your vision for the future?
Tom Clemens: There are still a couple in-holdings inside the battlefield boundary that must be acquired, and a few outside the boundary too. We are, of course, biding time for willing sellers. My personal "Cloud Nine" project is to bury the utility lines through the field. It will be a huge project, but one eminently worth doing.
BGES Blog: You edited the 1,800-page narrative written by Gen. Ezra Carman, the battlefield's first official historian [the work resulted in a three-volume study, The Maryland Campaign of September 1862]. Tell us a little bit about the manuscript.
Tom Clemens: Carman's manuscript is the most authoritative study of the battle of Antietam to date. Because he spoke to, and corresponded with, many veterans of the battle, it is unmatched for direct information. That is not to say it is unimpeachable, there are some errors, but its first-person accounts make it compelling to me. His manuscript was not a secret, many had quoted it for years, but its size, and Carman's handwriting, small and cramped, made it difficult to use. More importantly, there were events not found in any other source, and he seldom cited sources and plagiarized others. For these reasons I chose to not only edit it, but to search out the sources he used so current scholars can better judge when to cite Carman, and when not to do so.
BGES Blog: What is the importance of focusing on Carman?
Tom Clemens: Carman was a participant in the campaign, and he spent much of his later life gathering information about it. He collected over a thousand letters about the campaign from veterans, and had access to another thousand or more.  He created 14 time-sequenced maps of the battlefield at Sharpsburg that are unmatched in detail and troop placement. These maps place every brigade and battery in both armies at 14 different times during the day. No other battle in the Civil War is as well-documented.
BGES Blog: Of all the Civil War sites you've visited, what is your favorite? What are the top sites that you recommend others see?
Tom Clemens: Obviously Antietam is my favorite, but I have visited all the major battles, except those between Chattanooga and Atlanta. So many are haunting. Chickamauga comes to mind, and Manassas too. Shiloh has much in common with Antietam, and Perryville is the western parallel to Antietam, and thus of interest to me. Everyone should go to see Manassas, Shiloh, Chickamauga, and tour the Atlanta Campaign and the Overland Campaign. Fredericksburg itself is struggling against development, but the other battlefields there are haunting as well. Appomattox is a long-time favorite, a very special place with a very somber atmosphere. I didn't mention Gettysburg since it is the Civil War equivalent of Mecca; everyone goes there at least once. My apologies for the long list, you can tell I am Civil War nut. 🙂