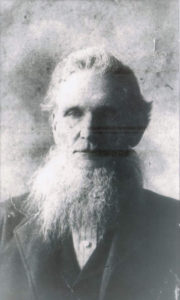 On April 25, 2019, BGES celebrates 25 fantastic years of fronting Civil War education and preservation. In that time, we've scoured related sites both large and small with our premier study tours, and branched off into other important areas of American history as well. We've launched some important legacy preservation projects, grown our Wounded Warrior tours for America's heroes, and published books and monographs. And through it all, we've been honored to engage with some of history's and the military's greatest minds. To commemorate our 25th anniversary, in the days leading up to the Big Day some of our members will be sharing their favorite BGES stories on these pages. Be sure to return to the website often to relive some poignant memories.
In 2001 Executive Director Len Riedel invited members of BGES to contribute to the design and placement of 17 interpretive signs on the South Mountain & Crampton's Gap Battlefields near Burkittsville, Maryland. As a BGES Board Director at the time, I was keen to support this effort. In addition, my third great-grandfather James Anderson Coker and his three brothers had enlisted in 1861 in the 24th Georgia infantry regiment, and he was an active participant in the battle at Crampton's Gap. So the opportunity for my family to sponsor a sign to honor the role of my ancestor and his regiment while at the same time helping to provide future visitors with a better understanding of what happened on the ground in 1862 appealed to me. BGES set an aggressive goal to raise more than $50,000 for the development of these signs.
On September 11, 2002, one year after I had experienced firsthand the courage and compassion of our countrymen in reaction to the horrendous terrorist attacks while working in New York City, I attended the BGES dedication ceremony to unveil the 17 signs at the Maryland battlefield site in what was for me a very emotional and pride-filled day. Those brave Confederate and Union soldiers who also had experienced a horrendous and violent day in 1862 were appropriately honored for their courage, heroism, and sacrifice.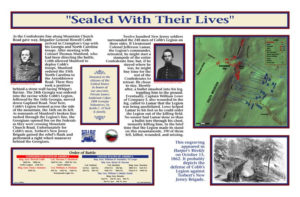 The sign that my family donated along with the other signs are still in place today more than 16 years later, and I have visited the site several times since. I am honored to be a 20-plus-year partner of this organization that for 25 years has helped preserve the heritage of this great United States of America.