Stoneman's 1865 North Carolina Raid
August 19-21, 2018
With Len Riedel, from Winston-Salem, NC
A BGES Weekend Warrior Program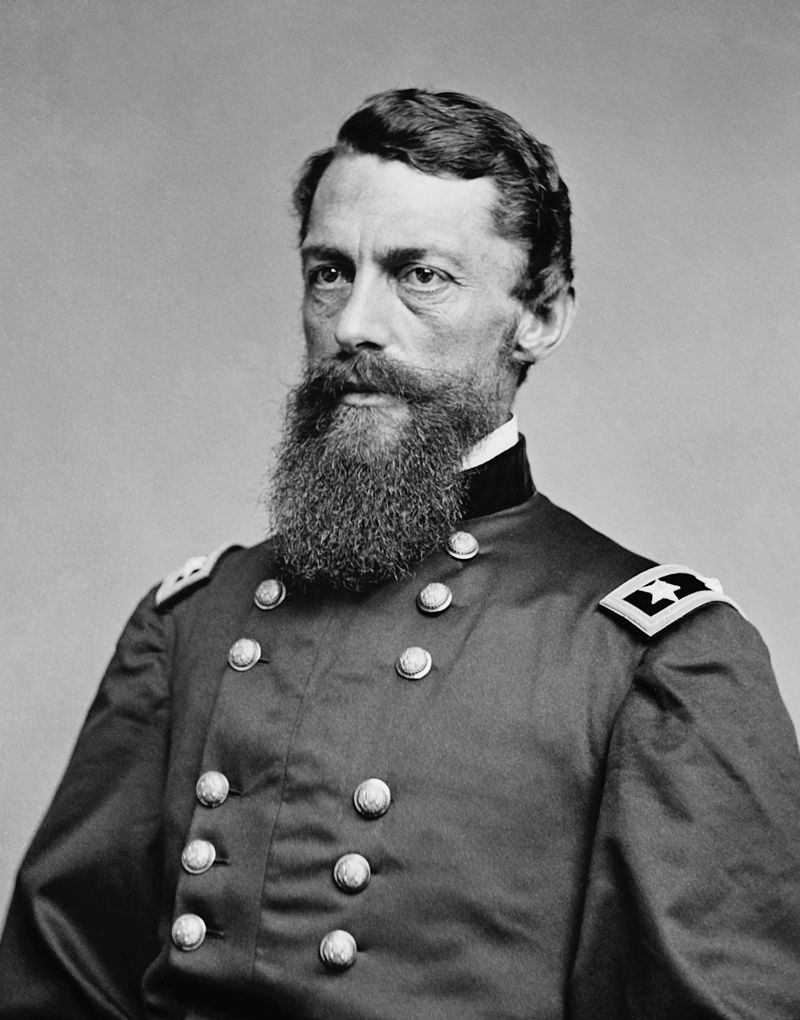 With the war coming to an end, General-in-Chief U.S. Grant sought military actions that would deny the diminishing Confederate armies the means of sustenance. The ancillary and undercurrent of these tangential actions was a continuation of the "Hard War" policies that undermined the southern morale.
Grant had wanted action to choke off resources coming along the Southside Railroad and James River from Lynchburg, Virginia, and had sent several forces against it. When Hunter's Raid failed in 1864, Grant detailed forces under the command of Major General George Stoneman to move along the supply lines to Lynchburg and Danville. Stoneman delayed his operation, defeating the timely purpose of the raid. In exchange, he brutalized the civilian populace in Virginia and North Carolina. Memories were so jaded that the first monuments marking the raid, in the mid-1930s, were torn down by the sons and daughters of the people who were affected. This is a part of the war that has long affected the continued polarization that exists in some circles even today.
PLEASE NOTE AS BEFITS A CAVALRY RAID THAT COVERED LARGE AMOUNTS OF MILEAGE, THIS IS PRIMARILY A RIDING TOUR. WE WILL STOP AT SITES OF ENCOUNTERS OF NOTE AND WILL SPEND A MAJORITY OF OUR SECOND DAY IN AND AROUND SALISBURY, NORTH CAROLINA.
[button link="https://blueandgrayeducation.org/tours/stonemans-1865-north-carolina-raid/itinerary/" size="small" bg_color="#1345c2″]ITINERARY[/button] [hr]
Len Riedel is the founder and Executive Director of the Blue and Gray Education Society. A graduate of the Virginia Military Institute and Old Dominion University, this 20-year Air Force veteran has led multiple tours stateside and overseas. His most recent program was "In Washington's Footsteps," which looked at Washington's Trenton and Princeton Campaign and the battle at Monmouth Courthouse. Editor of the best-selling, The Civil War, A Traveler's Guide, published in 2016 by National Geographic, Riedel now turns his attention to this heretofore unknown and unappreciated military operation at the end of the war.
Register for this program using a secure PayPal link