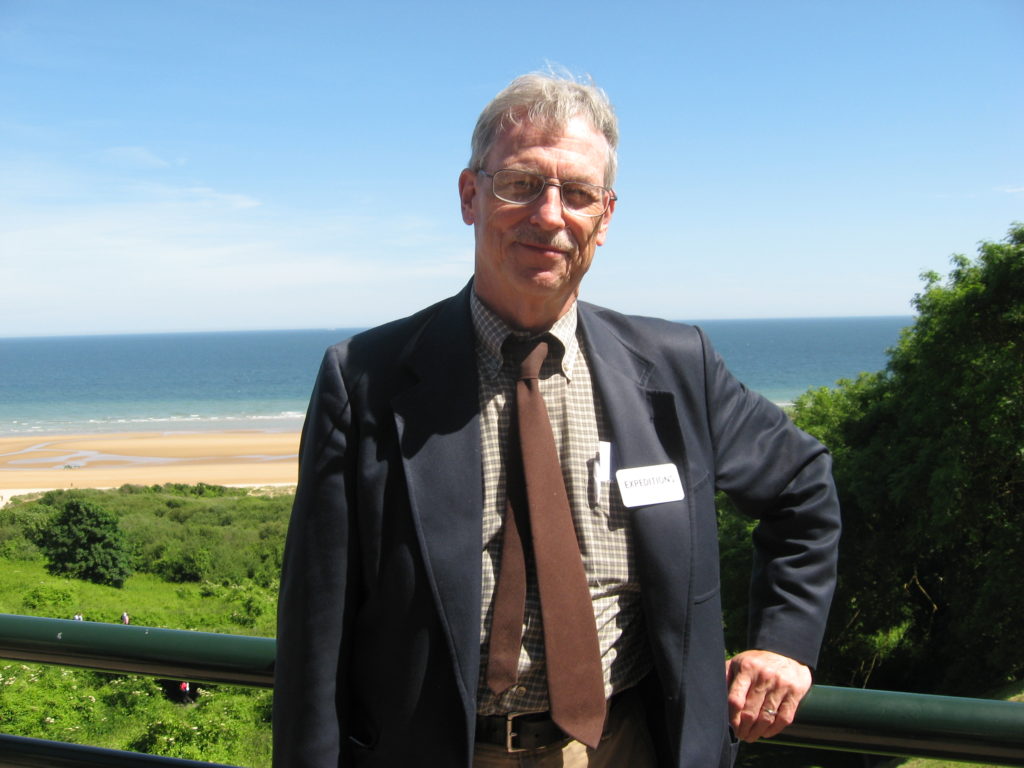 There are two sides to every story. Sounds like a cliché, right? Don't tell that to historian, archivist, and BGES member Tim Mulligan. He built his entire career—34 years at the National Archives and Records Administration, plus three books on World War II—on this belief. And it continues to guide him in his retirement.
"As a kid, I learned the importance of understanding the other side of the story," says Mulligan. "My mom could rattle off all the important dates and events in U.S. history, but she never had any context for them. That was how kids were taught in the 1930s—just rote memorization. That stuck with me. I always wanted to know more."
Mulligan was born in Baltimore in 1950, and for a while, his family lived a short distance from Memorial Stadium. He enjoyed walking the few blocks to watch the Orioles or Colts play, but history was his real passion, especially World War II and the Civil War. "My parents often took me to Gettysburg on Sunday afternoons," he recalls. "I still have a photo from 1955 that shows me wearing a Confederate hat at age four."
Mulligan later moved with his parents to the suburbs of Washington, D.C., when his dad transferred with a promotion to the Civil Service Commission. There Mulligan's interest in history grew. "I was an only child and very introverted, so I spent a lot of time reading," he says.
By the early 1960s, Mulligan discovered he could purchase translated paperback editions of German and Japanese World War II memoirs. It was a revelation for him, underscoring the need to dig below the surface to get to the full story. Eventually, Mulligan's love of history led him to the University of Maryland for his undergraduate degree, and eventually, he also earned his Masters and Ph.D.
Mulligan started at the National Archives in 1972. His timing was perfect, as a new initiative was being launched to declassify U.S. government World War II records. "Coming out of college, I wanted to be a military historian," he says. "I got some good advice to apply at the National Archives and joined a group of like-minded colleagues. I loved the exposure to all those historical records."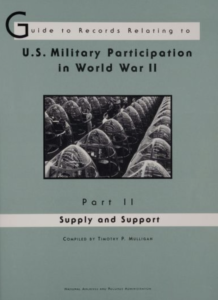 Perhaps Mulligan's greatest accomplishment at the National Archives was compiling the two-volume publication World War II: Guide to Records Relating to U.S. Military Participation, a massive undertaking that described some 200,000 cubic feet of military and naval records. Assigned the project in 1989, it took him a full five years to complete the draft. The major disappointment was that the manuscript wasn't published until five years after Mulligan retired. "It was rewarding to see it in print," he says, "but what took so long?"
During his time at the National Archives, Mulligan also worked extensively with captured German records seized by the Allies at war's end. "I decided in graduate school to concentrate on World War II, with a focus on Germany," he says. "The Civil War had also been a primary area of interest. But it seemed you inevitably fell into a particular school of interpretation when it came to the Civil War, and I appreciated that I could maintain a certain distance when studying Germany in World War II, and perhaps offer a new perspective."
Mulligan also enjoyed the fact that he became part of an international community of historians. "German scholars often visited the U.S. to do their research," he says. "They had better access to records here than in their own country. That was not lost on me."
Mulligan retired from the National Archives in 2007, and immediately returned to one of his first loves: the Civil War. He had long been intrigued by the First Tennessee—not the fabled Sam Watkins unit, but the one that had formed before that and fought in the Eastern Theater. The author of three books to this point, including Lone Wolf: The Life and Death of U-Boat Ace Werner Henke, Mulligan figured that the First Tennessee was shaping up to be his fourth. Then, in 2013, he got an unexpected call.
"The 70th anniversary of D-Day was approaching," he recalls. "National Geographic Expeditions asked me to be an accompanying historian on their upcoming tours. My knowledge of German source materials could provide an added aspect. That really appealed to me."
Regular trips to Europe, however, did not diminish Mulligan's passion for the Civil War. After retirement, he made it a priority to visit those battlefields he had not previously seen, especially in the Western Theater. He discovered BGES in 2009, and his study of the Civil War took an exciting new turn.
"I like BGES programs because they provide in-depth tours at one location over a few days," says Mulligan. "You learn so much. My first tour was in Franklin, Tennessee. I've done plenty more since then."
Mulligan plans to continue touring with BGES and supporting the organization in any way he can. He also hopes to find the time to revisit the First Tennessee. When he does, you can be sure we'll get a fulsome telling that offers more than one side of the story.