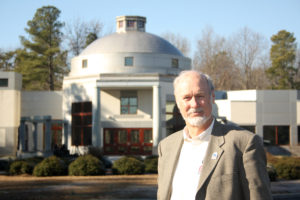 Wil Greene's "A Campaign of Giants" tour on September 25–28, 2019, did not disappoint. Populated with an intrepid group of 19 registrants, this was the BGES's largest 2019 tour to date. After an opening overview of the Petersburg Campaign at the Hyatt Place hotel in Chester, Virginia, we started early the next morning, bringing the advanced guard of the Federal forces under Maj. Gen. Baldy Smith to the east of Petersburg and discussing the so-called "First Offensive."
Greene's pace was swift and comprehensive, with stops punctuated by concise but powerful narratives at Baylor's Farm and within the confines of the Petersburg National Battlefield Park. Greene knew his stuff cold, and quotes of participants gave depth and emotion to the sites.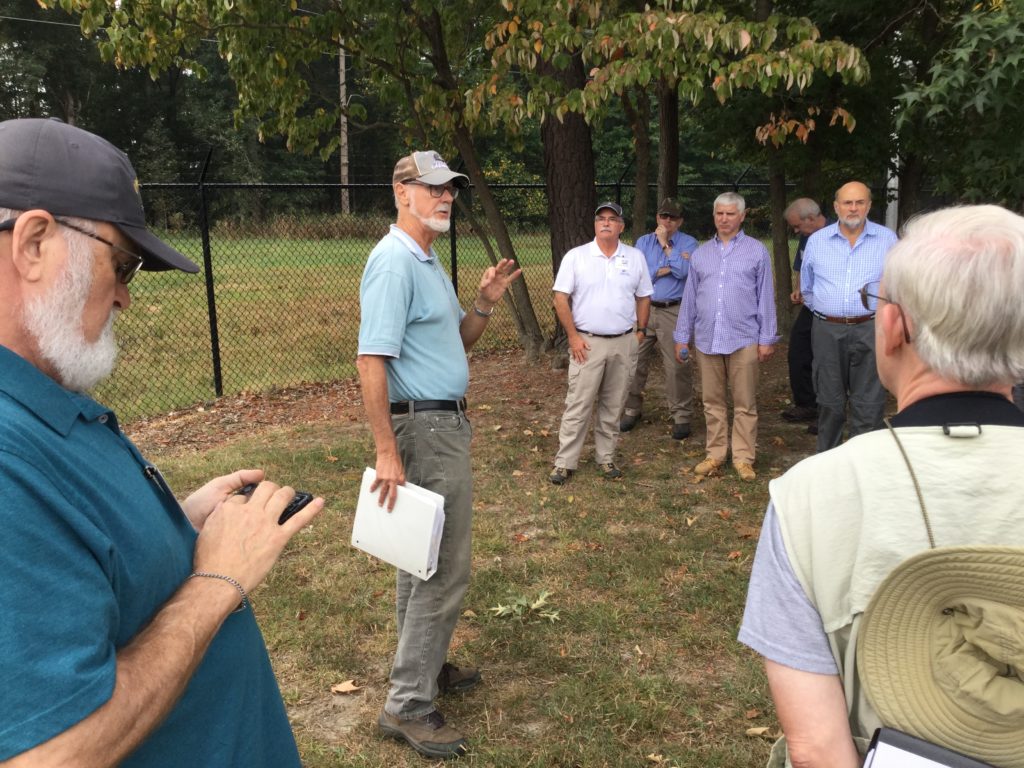 The first day promised nearly 8 miles of walking trails—it actually turned out to be closer to 6 miles, but with temperatures over 90 degrees, shade and cold water were prized. A self-catered lunch with a great selection of breads and meats gave everyone all they wanted to eat. It also allowed us to stay on the fields with a minimum of disruption.
The second day had us looking at Grant's efforts to cut Lee's and Richmond's supply lines. In the morning we probed the western limits of the Confederates' Dimmock Line, and then on the road to southside Virginia along the route of the rarely studied Wilson-Kautz Raid a week-long operation against Richmond and Danville Railroad. The highlight was a walking tour of the battle of Staunton River Bridge. We had another self-catered lunch at Burkeville and used every bit of the day, ending after twilight with discussions at the Battle of the Grove, Sappony Church, and First Reams Station.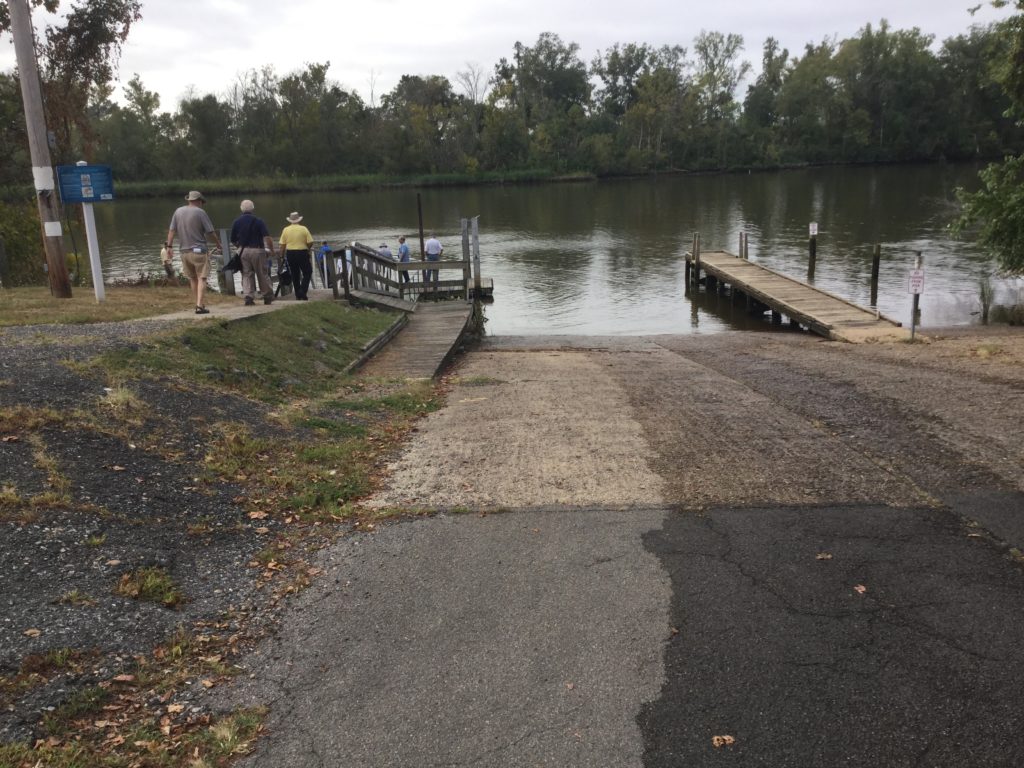 Our final day discussed the so-named Third Offensive. We headed to the north side of the James River to discuss the First Battle of Deep Bottom, which was highlighted by long walks and a visit to Curle's Neck and very private plantation site along the James. The group moved back to the battlefield park, where we had another self-catered lunch and then spent considerable time looking at both the Federal and uniquely toward the Confederate approaches and responses to the Battle of the Crater, following covered routes not otherwise walked by visitors or students. Wil's knowledge of these key and significant elements of the campaign were more than enriching, and veterans of BGES tours, including Harry Thaete, Chris Macomber, and Terrel Roberts, were awestruck and still discussing the great event experienced. Harry said without doubt this was the finest tour he had ever taken. I think that was a consensus.
There is already a list for Part II when Wil finishes the next volume. We will keep you posted.